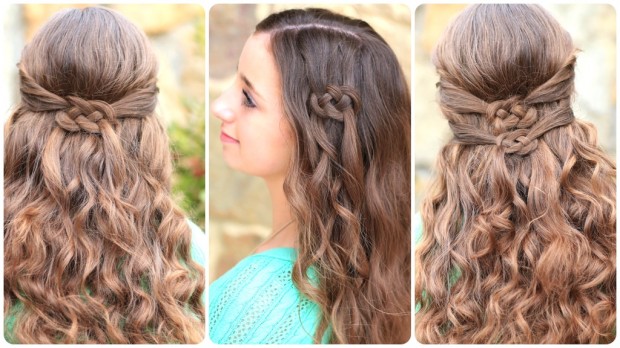 9 Simple long hairstyles for women who love sleep instead of waking up early to do their hair
his is for women who would rather sleep than wake up early to do their long hair. To start with, you are one hell of a lucky woman! Long hair is so versatile – you can conjure up any style you want for any occasion in minutes. It doesn't matter whether you are in a hurry or you're not psyched for the task.
Take heart girl! Here are some cute and simple hairstyles for your long hair that won't compromise your class or dignity in any way. These hairstyles duly comply with the shape of your face, skin type and hair texture and can be achieved in a record 5 minutes or even less.
They include, the side do, updo and bangs, braided side knot, the twisted bun, the bow bun and the half up French braid. Others are the twisted pony, the knot pony, the super long pony tail, the easy chignon, half down or up styles – the list is endless. Alternatively, you can let your hair flow freely down and still maintain that classic look. You only need some practice to master the art.