A wedding is a memorable moment in life for both the bride and the bridegroom. These is the day these couple dress in their Sunday best and do the best hairstyles, for the bride there are different hairstyles that go with the face shape, skin color and hair length of the bride.
The most common style is the twisted low up do; it's simple to do and looks good on any hair color. Its side parted at the front with a little root lift. The other one is the crown an intricate braiding arranged into a crown at the top of your head making it easy to fix the veil.
The other one is a loose up- do decorated with hair accessories, flower clips or even fresh cut flowers to create a statement. There are other more like the twisted knot, simple center parted do with a tiara addition and for short bob hair just curl the ends.
The mothers of the brides they can do casual relaxed mob style and cull their hair so that it has relaxed waves or for those with short hair can blow-dry and use curling iron for to add waves to a few pieces. They can also do an up do or add ornaments in their hair.
#1 Fine Textured Wedding Hair
When the great day comes, you surely want to look the best of all. For the ladies who have got long hair a flower inspired hairdo would be just the right choice. Here we've got a light wavy hair that is richly decorated with pure white flowers. With this gorgeous design you will certainly look perfectly like a goddess who descended the skies to the wedding altar. Consider this option!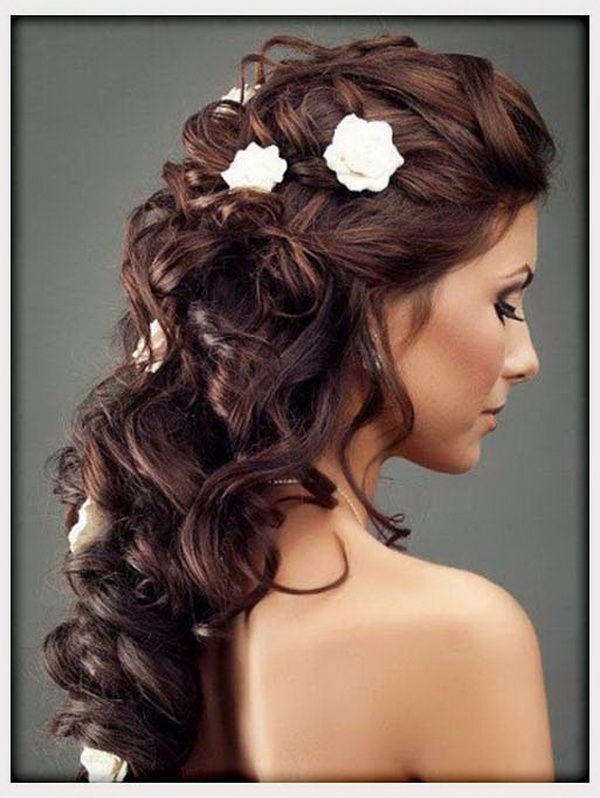 #2 A Gorgeous Updo
This bridal hair design would be equally suitable for both bride and bride's mother. It looks modern and elegant for all ages. When the hair is curled with a middle roller and decorated with a pretty flower, it will look really attractive. The updo demonstrates the ears and it would be a wise idea to accompany this hairstyle with some charming earrings that will serve as a fine accent of the visage.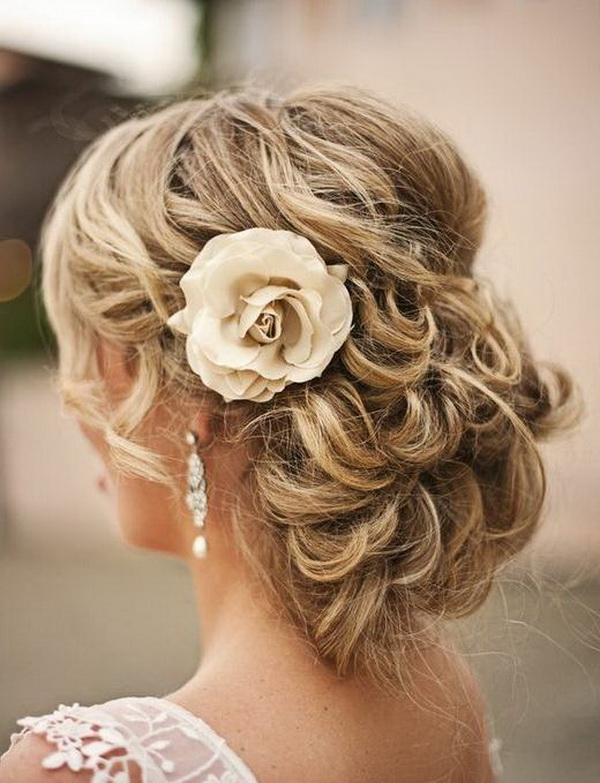 #3 A Festive Hairdo with a Pearl Pin
Here we have another fine option for a lengthy stylish thick hair. It consists of two parts: the first one is a free flowing hair, while the second part consists of a picked up bun that has to be fixated with a pearl hair pin. It looks super attractive and natural. If you desire to be at your prime, this would be a marvelous choice as there is nothing more natural looking than this hairdo.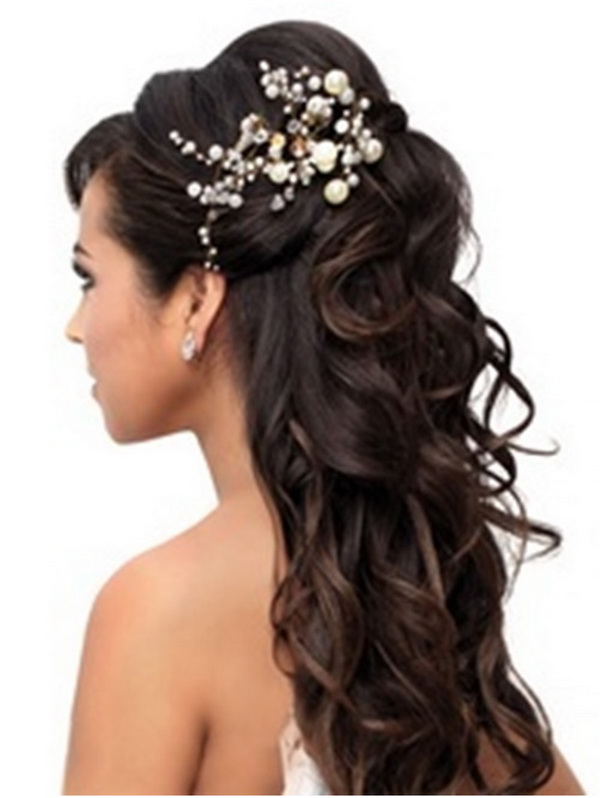 #4 Fish Tail Braid
The ladies who prefer minimalism in the style can select a fine broad fishtail. This hairdo would be suitable for some beach side wedding or a traditional wedding ceremony in the park. It looks so simple, yet amazing. You would definitely enjoy this hairdo as it does not require some serious work and preserving the shape would surely cause no difficulties.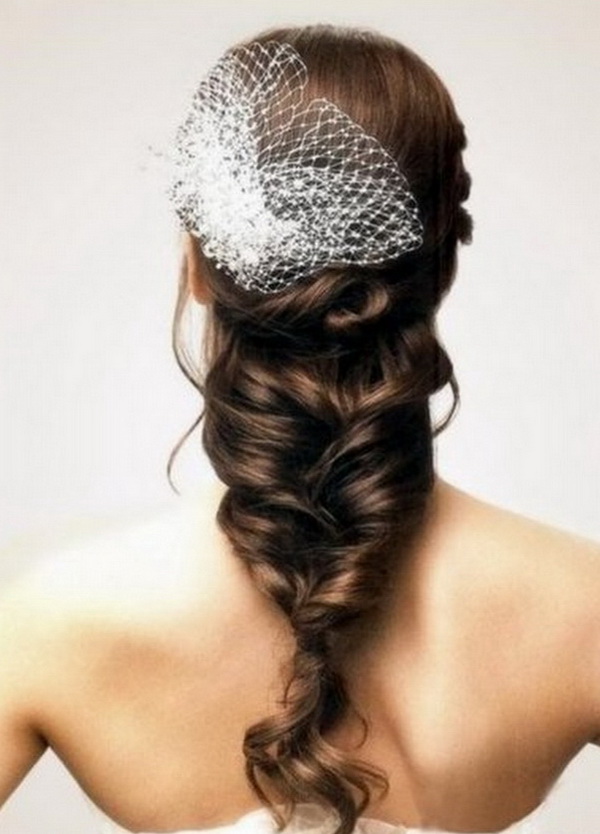 #5 Huge Waved Hairdo with a Knotted Pony Tail
This hairdo with an extremely detailed texture would be definitely a wise choice for a wedding celebration. It looks simply posh. The waves and the hair tied into a knot look simply amazing with a wedding dress of white or peach colors. Some people might think that a pony tail is not a hairdo for a wedding, but this hairstyle will help you to change your mind of the standard opinion.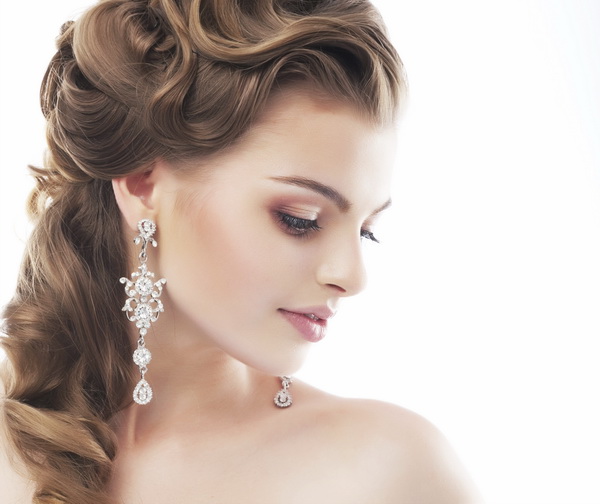 #6 Princess Like Hairdo
Each bride during her wedding wishes to look like a real royalty. It is simple and very girlish desire. This hair in a shape of a voluminous pony tail resembles ocean foam. It is awesomely charming and endlessly beautiful. It is excellently suitable for a beach party. If it is decorated with some chalice it would look even better. Feel like a queen with this hairdo and celebrate with royal chic.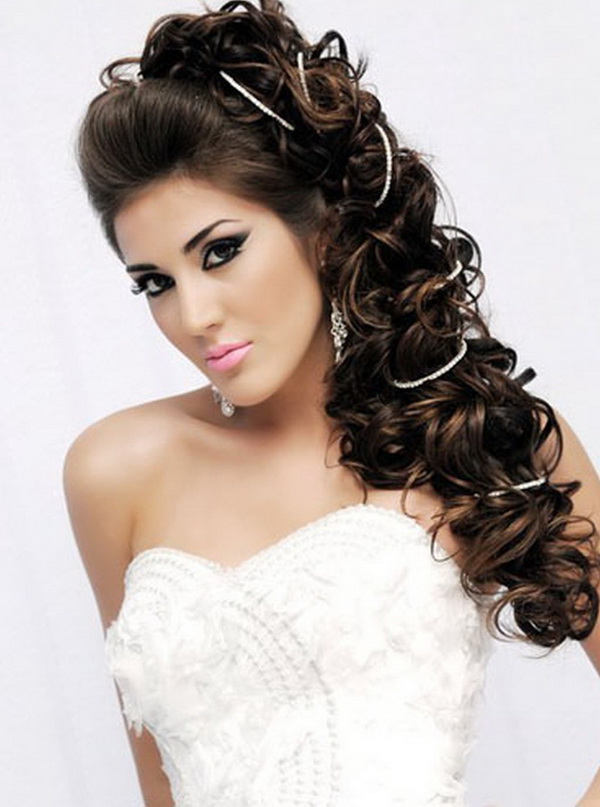 #7 Voluminous Romantic Hairdo
This model image with lively locks which flow freely under the gusts of wind will surely rock the wedding. The waves of elongated shape with a superb texture, which reach the shoulders, will complement the wedding dress and flatter an overall look of the owner. It is very simple and the accent is made on a natural look of the wearer so it is definitely worth checking out as a possible variant for your upcoming ceremony.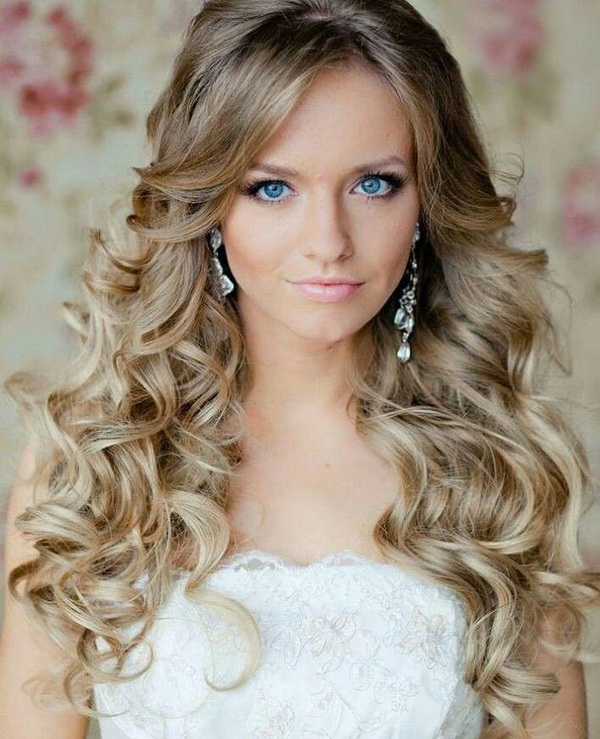 #8 Elegant Bob with Curled Tips
Yes, bob style will also do for a bride's mother and even for a bride. The curled tips of the hair add some peculiar charm to the image and change a general opinion of the standard bob hairstyle. The straight locks with curved tips appear really extravagant and modern looking. Select this hairdo if you prefer classic style with a brand new fleur.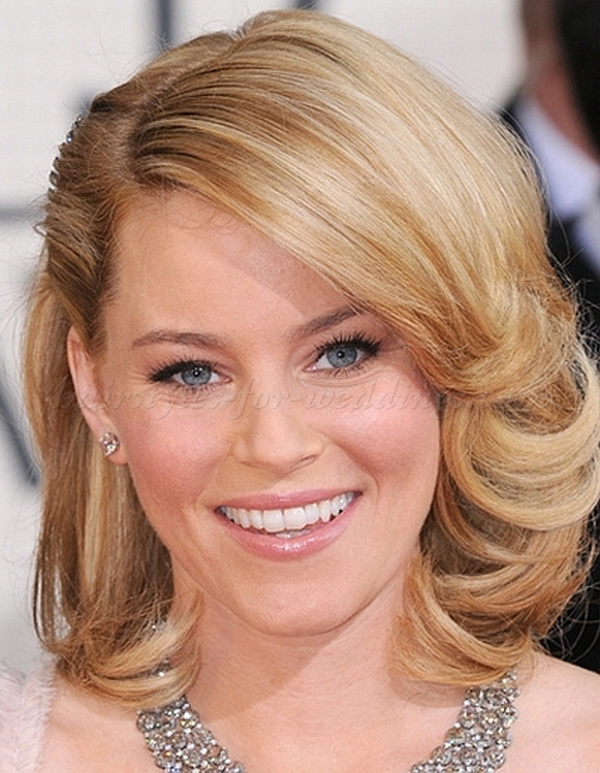 #9 Short Spiky Mess
Ladies who haven't got a decent length of hair can choose a messy hairstyle with light spikes. The messy hair is a fashion trend so it would be a good idea to apply it to your wedding style. No problem with organizing and maintaining and no need to worry that the hairdo will become a mess – it is already in a mess. Try this out and enjoy simple but elegant style during the wedding.