#1 Simple Layered Black Bob
This is a very smart bob hairdo that would look awesome with all types of faces and even with those people who have a necessity to wear glasses. This hairdo is filled with gracefulness and elegance and should be worn at some festive occasion. It doesn't mean that this is the limit of this hairdo usage. It would be gorgeous in any activity you will undertake.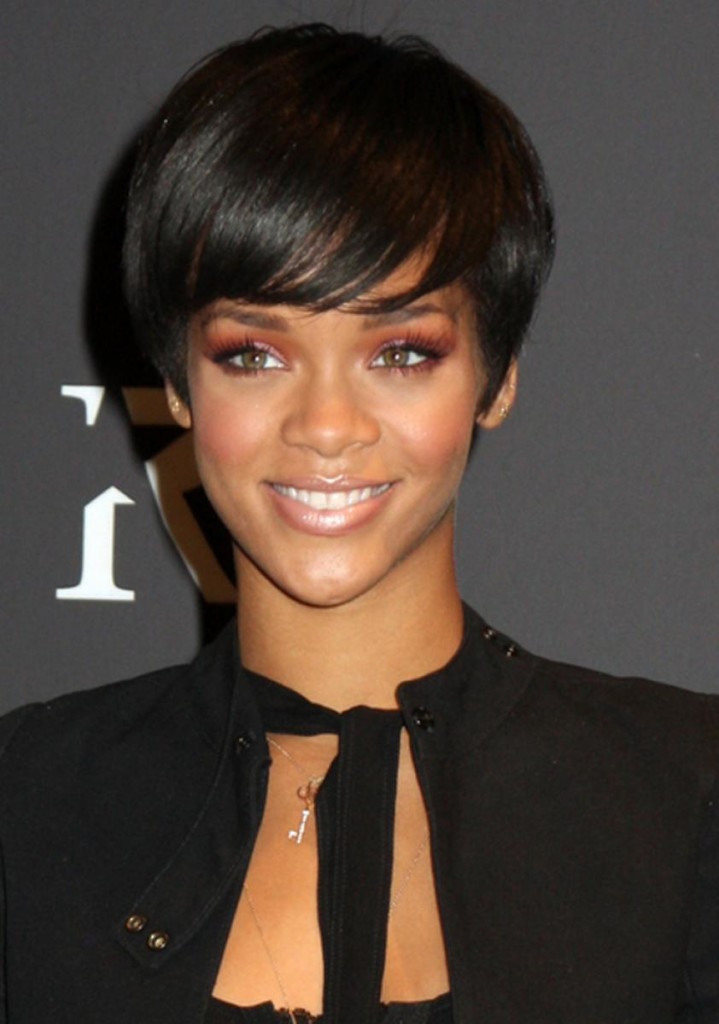 #2 Double Layered Bob With Long Angled Bangs
Here we have a real fashion breaker hairdo. It would be a marvellous option for some important occasion. It offers us slim side bangs with thick accentuating fringe that is decorated with a beautiful golden ombre to accent the eyes of the wearer. If you find it beautiful enough, why shouldn't you try it on and present yourself at the maximal beauty level?!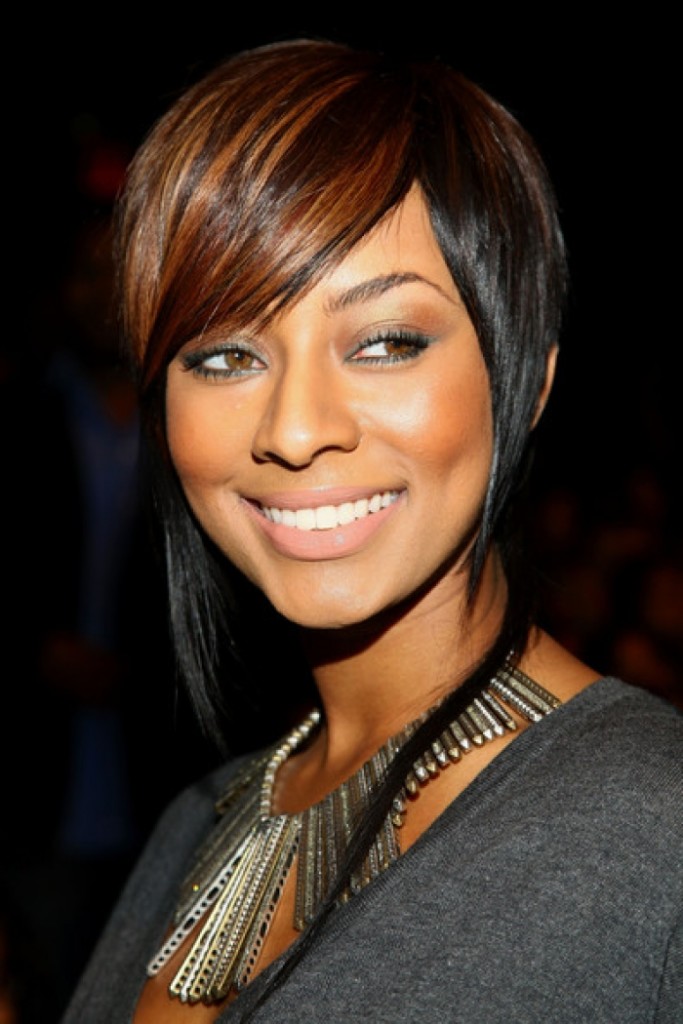 #3 Short and Choppy Cut
Short hair length means always being on a practical side. It is a superb time saver that helps you to do more activities with minimal time spent on the creation of a hairdo. However, it doesn't mean that short hairdos are destined to look simple. There are many options that are very different from the standard ones that are usually worn by women. Take this option with spiky edges, isn't it splendid?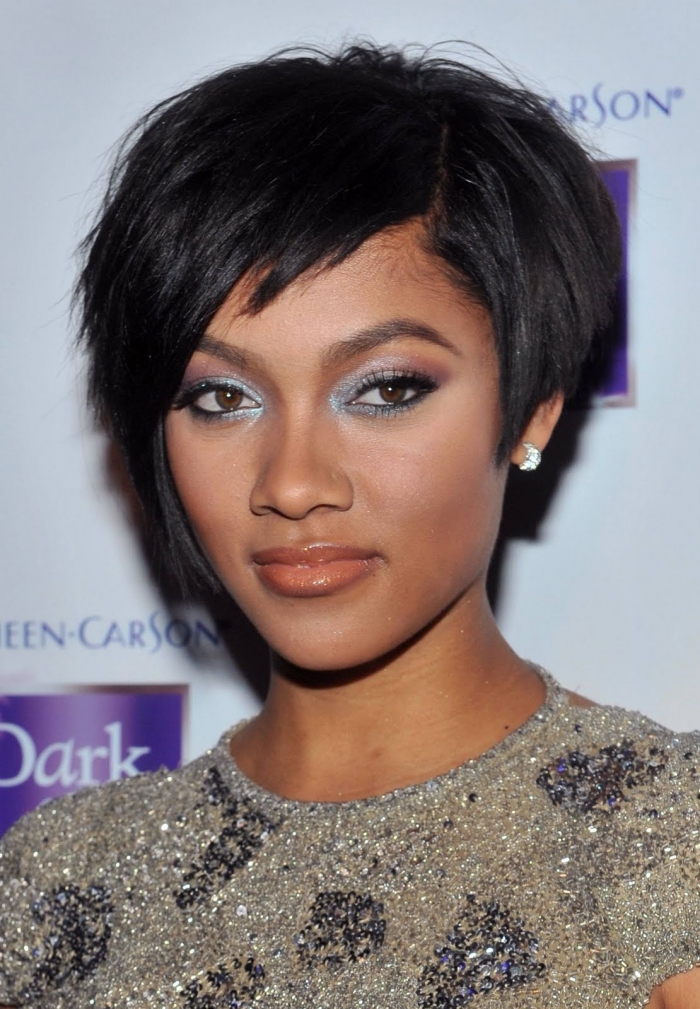 #4 Violet Tipped Beauty
Black ladies are well-known for attempting various hairstyles that will surprise everybody around with an original seducing look. Here you can see an awesome purple option that will stun the eyes of the looker. The bob is slightly waved for a better effect and you can be sure that with such a hairdo you will not remain unnoticed. Choose only the best hairdos that can bring you to your peak of beauty.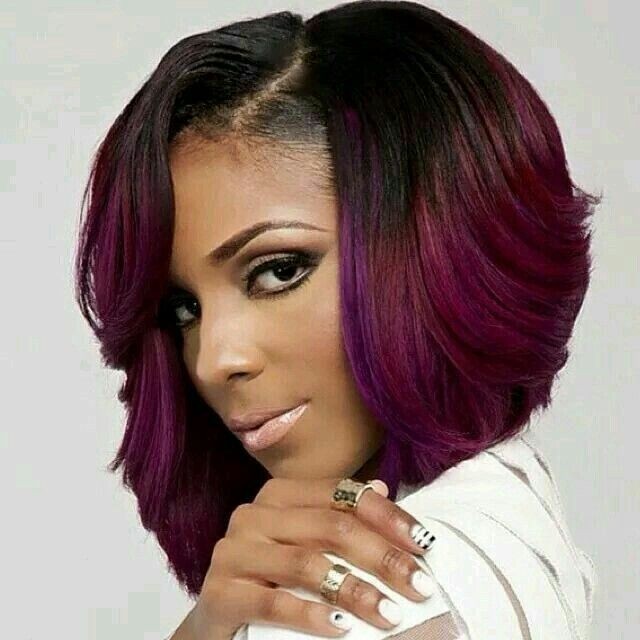 #5 Layered Wavy Bob
A layered bob is a good bob, but a wavy layered bob can have a double powerful effect. The waves add some real feminine look together with the increased elegant luxurious style that most women desire so much. Are you planning to go on a romantic evening? – Go for this variant. With this miraculous hairdo you will look irresistible as if some rare marvellous wine.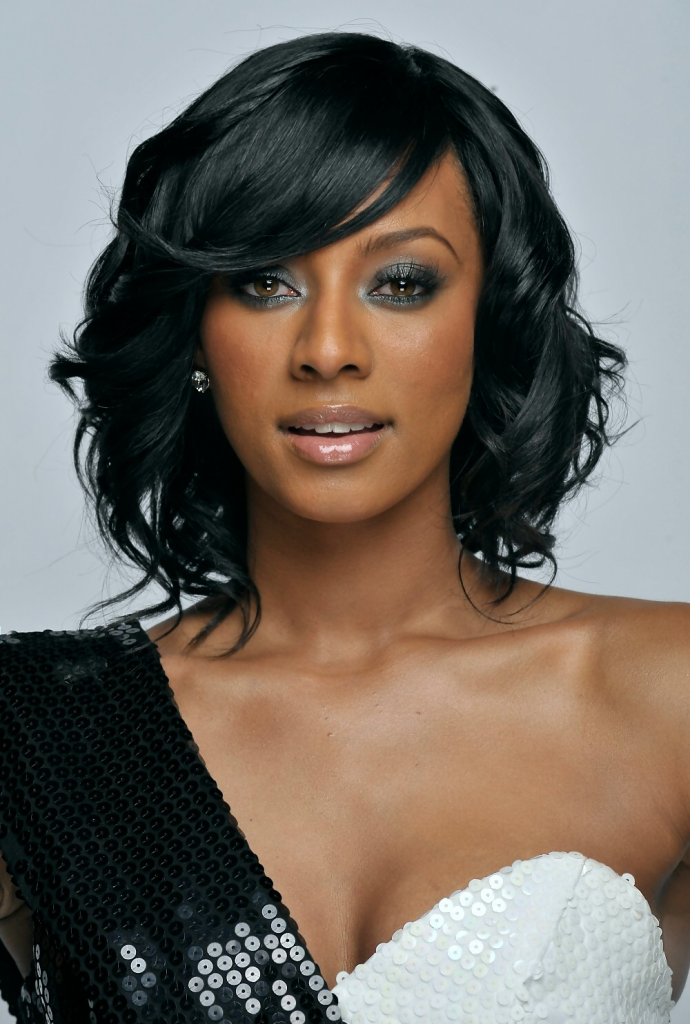 #6 Straight Blunt Bob with Bangs
Here we have an excellent example of a classic blunt bob with an asymmetric partition for some extra coolness. Bob hairdos are perfect options for both oval and round faces as they compensate the missing sharpness of the cheek bones and, of course, create a fine shining frame around the whole face, just like some radiating halo.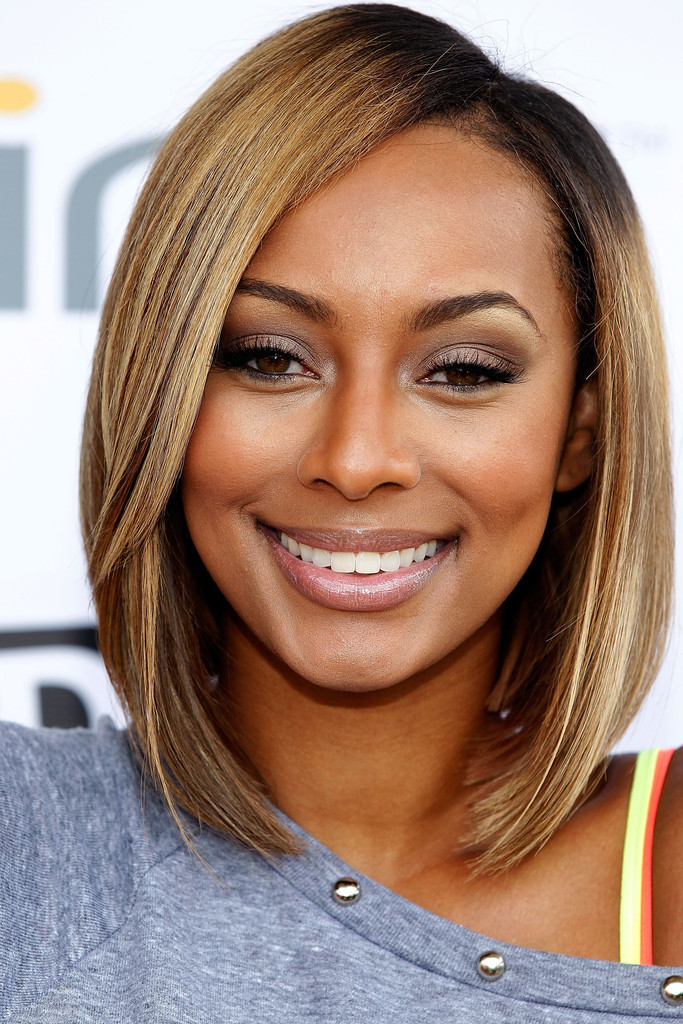 #7 One-Sided Bob Hairdo with Highlights
This hairdo is represented with a fine texture that can be easily achieved means of an ombre technique. The hair was brushed to one sided in several layers to increase the level of elegance and add some voluminous image. With this hairdo you will not have any problems with organizing your hair as it will be simpler than any hairdo that you've ever tried before.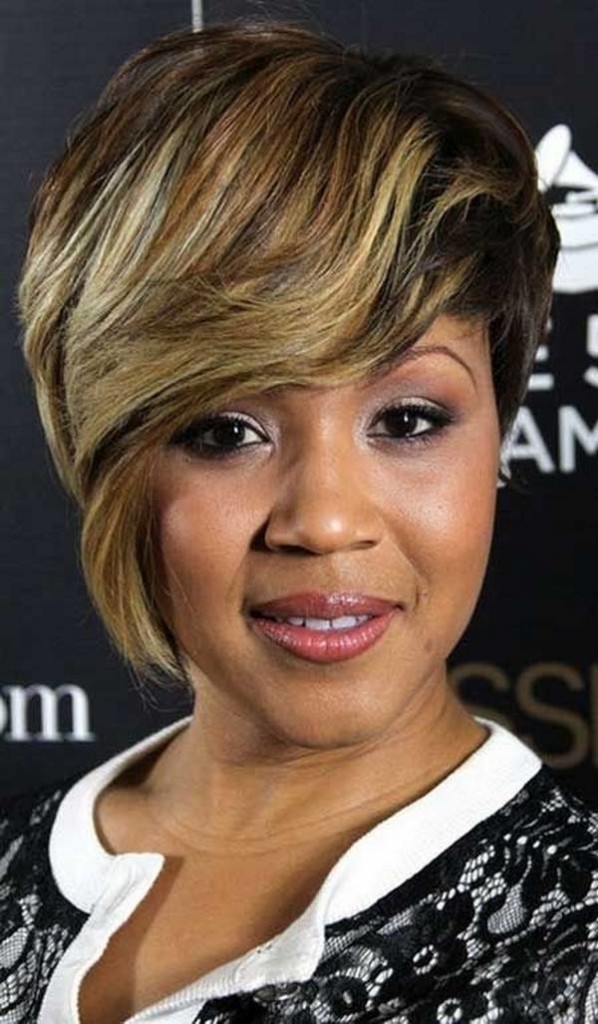 #8 French Style Bob with Dark Roots
Two coloured bob hairstyles have recently become extremely popular. Overall bob hairdos are excellent hair options for day by day wearing. Here we've got a typical representative of classic bob hair class. This model is well organized in layers for some extra volume. In addition, it has got an unusual style touch – the roots of the hair preserve their natural image, while the tips are highlighted with a blond colour.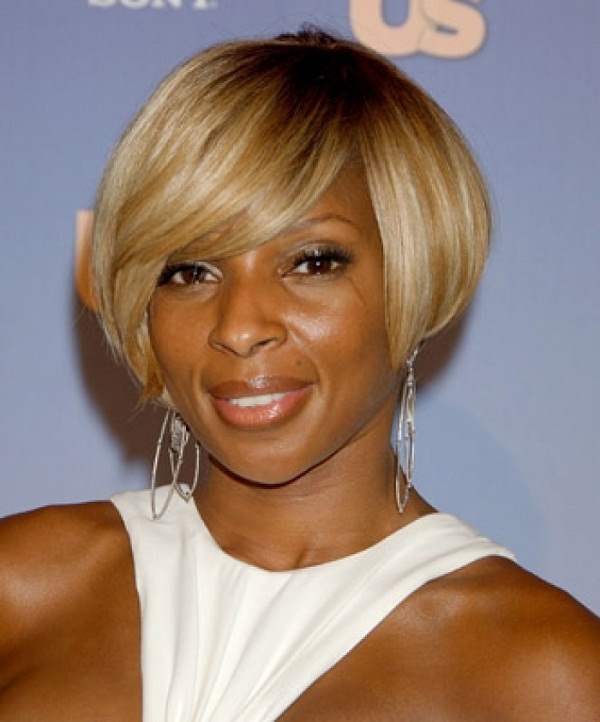 #9 Short Spiky Faux Mohawk
The women who are not afraid to experiment with their looks can try on a short bob hair that was transformed into a faux Mohawk with short spikes. It will be great with a daring woman who likes to express herself in the most unusual manner. The Mohawk hairstyles are excellent for sport activities and even for some show visits. If you feel bored, try changing your style.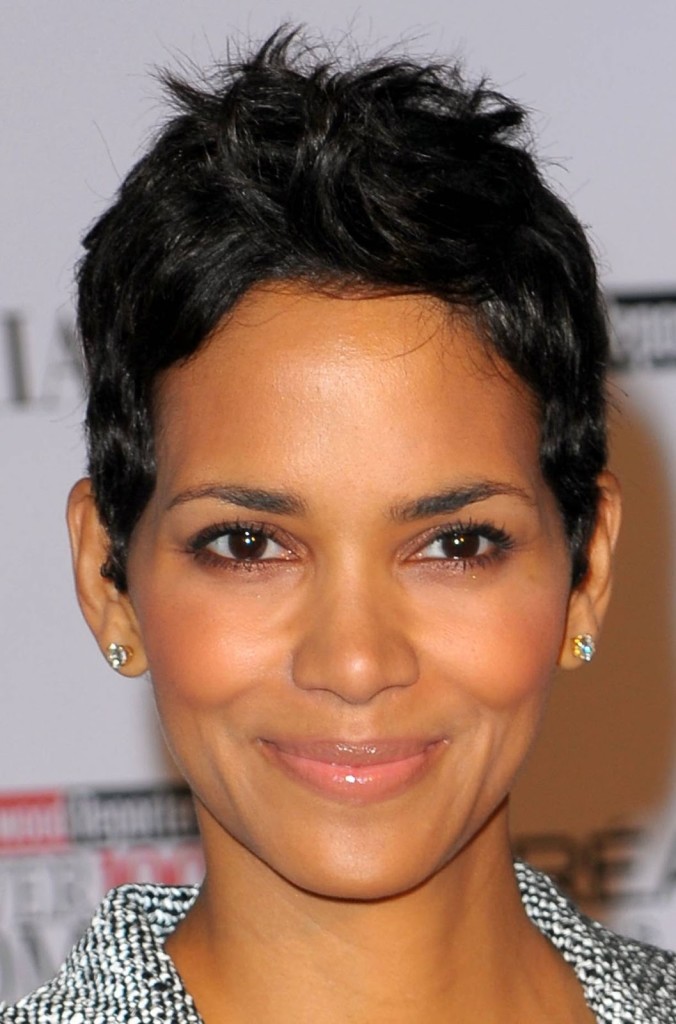 #10 Twisted in Bob Hairdo
Take a close look at this simple, yet very elegant hairdo. This is a fine looking bob with an awesome feminine fleur that can't stop astonishing both you and people around. The chocolate colored women can benefit greatly from this hairdo as they can use the black dye and make an image of a Nubian queen complete. If you want a cool royal hairdo, go for this option!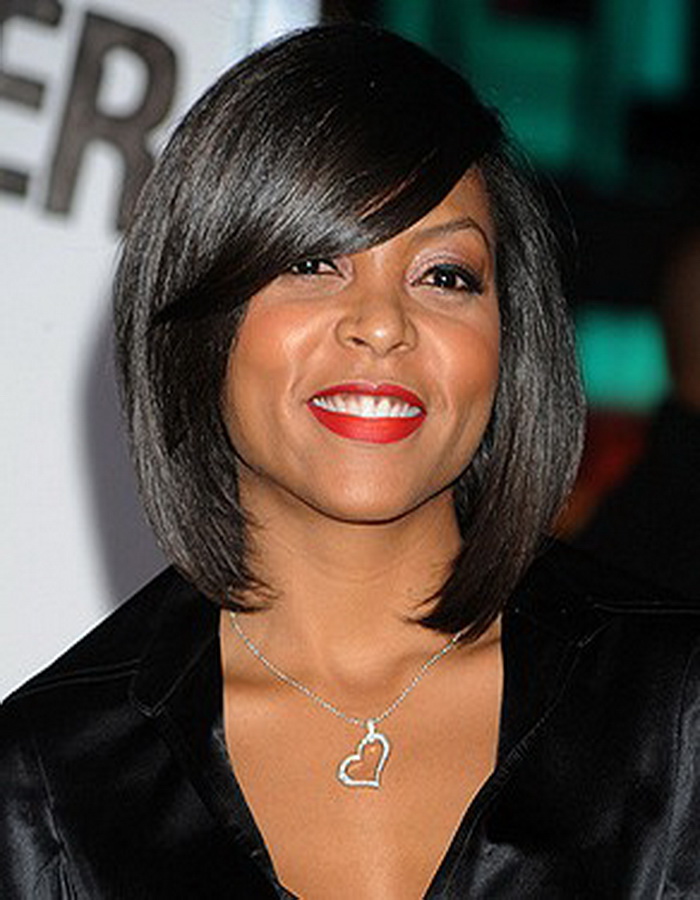 #11 Simple Classic Bob
If you need a decent simple hairdo that will be the best choice for an everyday wearing, this hairdo will be your ultimate selection. It is very simple in styling and further on maintenance. It will be a good choice for Afro-American ladies who wish to be beautiful but who are too busy to organize their hair every morning in some fancy hairstyles. Simplicity is always a cool choice.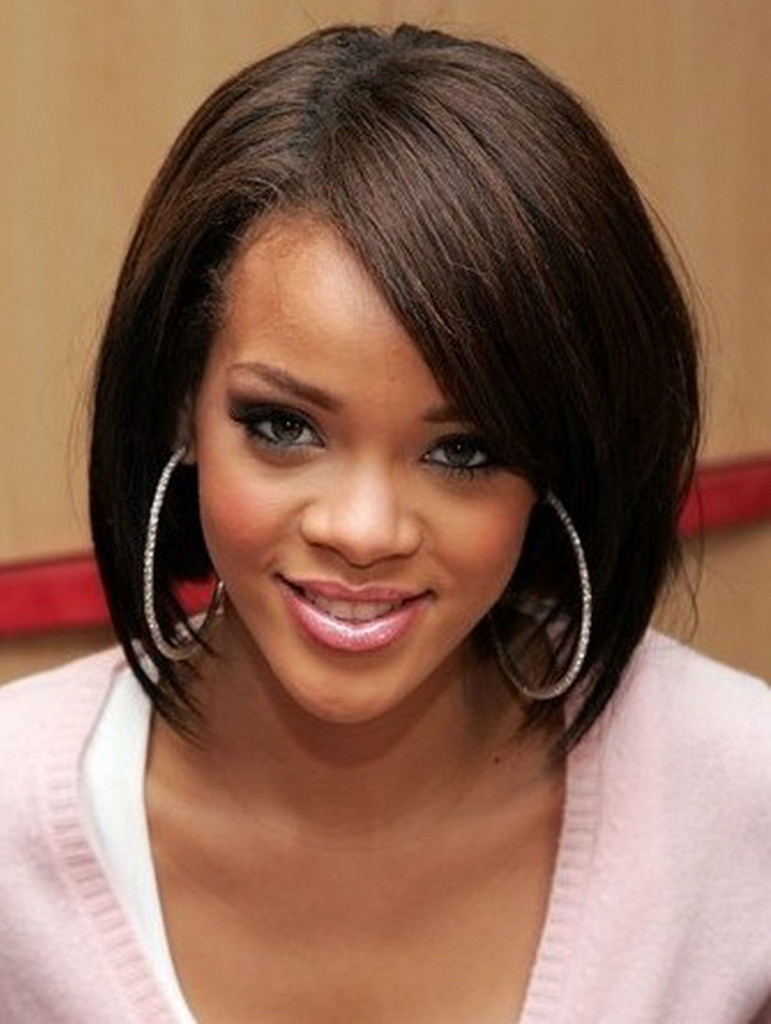 #12 Eye Lid Length Bob
The bob with blunt bangs and a straight fringe is a real classic of French fashion. That is why so many women are passionate about this hairstyle. The tips of the bangs are gently curved to copy the lines of the oval of the face, thus creating an attractive frame around the visage. The fringe is introduced in a fine straight line that slightly hides the eyes and adds some mysteriousness to the owner of the hair.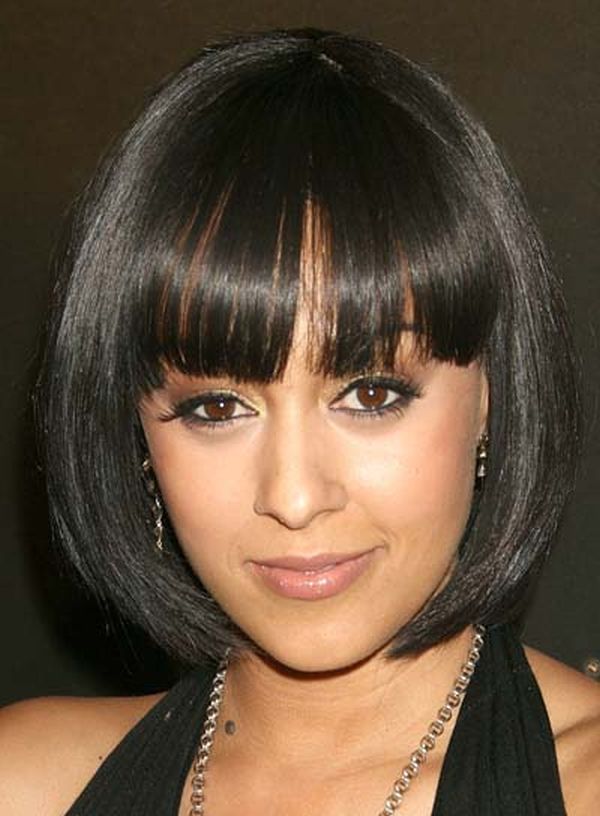 #13 Diagonal Layered Bob
The bob of short length can work very well for some business meeting or a party. This model is representing a mid-length bob hairdo that is organized in a very chic manner. The hair is very sleek and shiny and all this can be achieved with a good quality hair gel. The best thing that should be told about this hairdo is that it can also be used as a simple casual hairdo.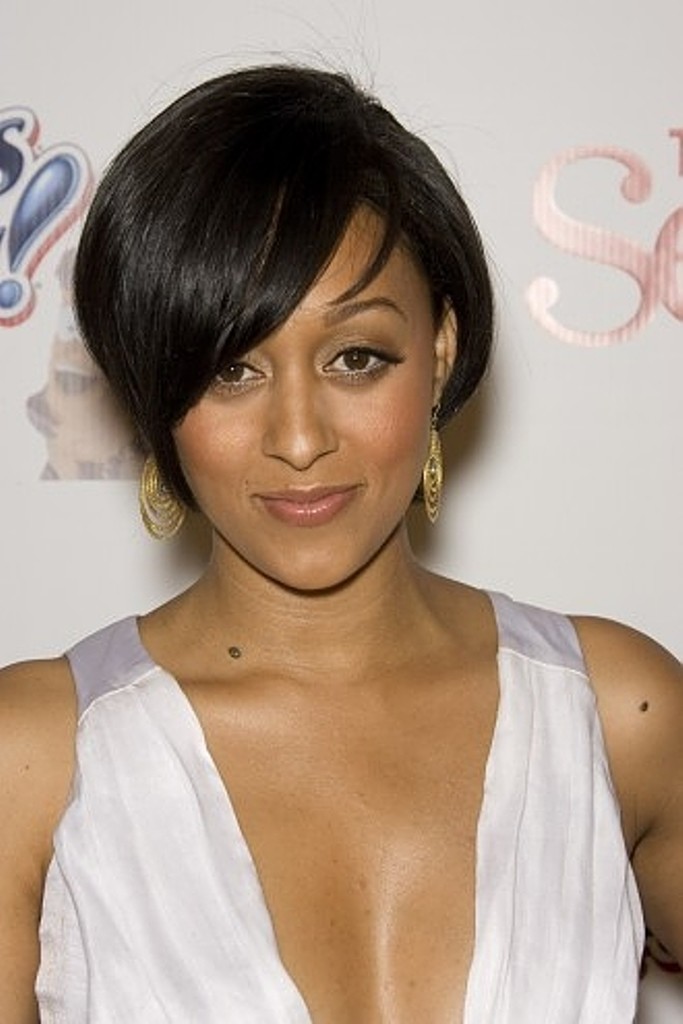 #14 Short Sided Swept Bob
Here is another stylish opportunity for a superb look of a fine black lady. A cool bob of an unusual shape and color texture will make people around turn their heads towards you. It can boast with an unusual solution when the hair is swept to one side and another of the sides is shaved really short. With addition of a gorgeous gold color that cannot cause anything but astonishment and admiration.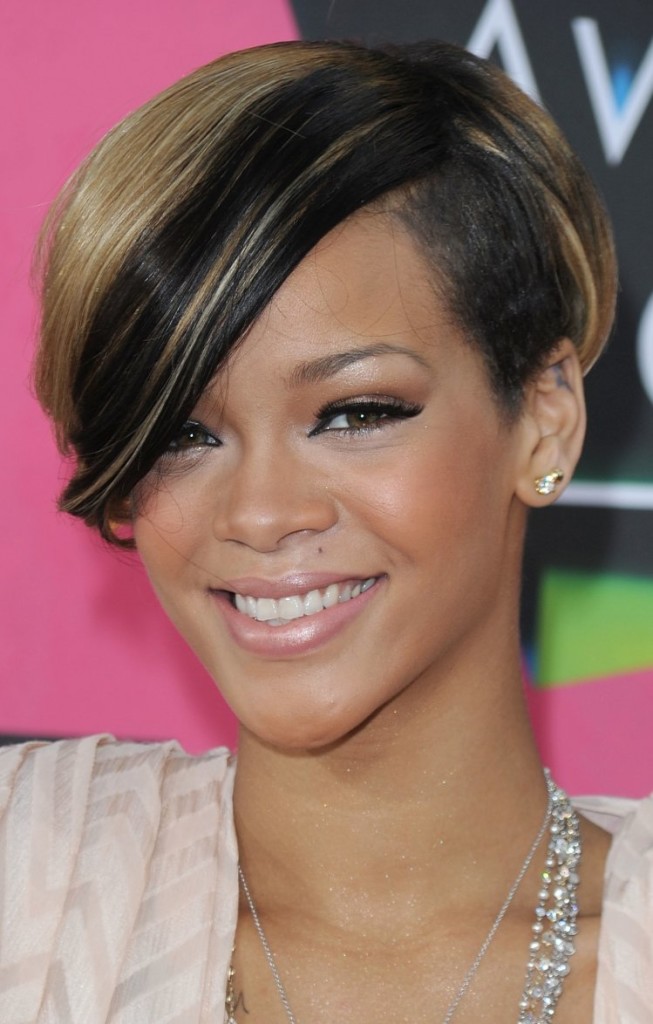 #15 The Bob with Asymmetric Bang
If we are talking about unusual bob hairstyles, here is a decent example that will surprise you quite a lot. A good bob is an unusual bob. Black women can enjoy a brilliant asymmetric option that combines a long hair bang and a short one. It is not only a gorgeous style option, but also a reflection of a dualistic nature of the owner of such hair. If you are passionate about all fashion trends, it's a fine alternative for plain standard bob cuts.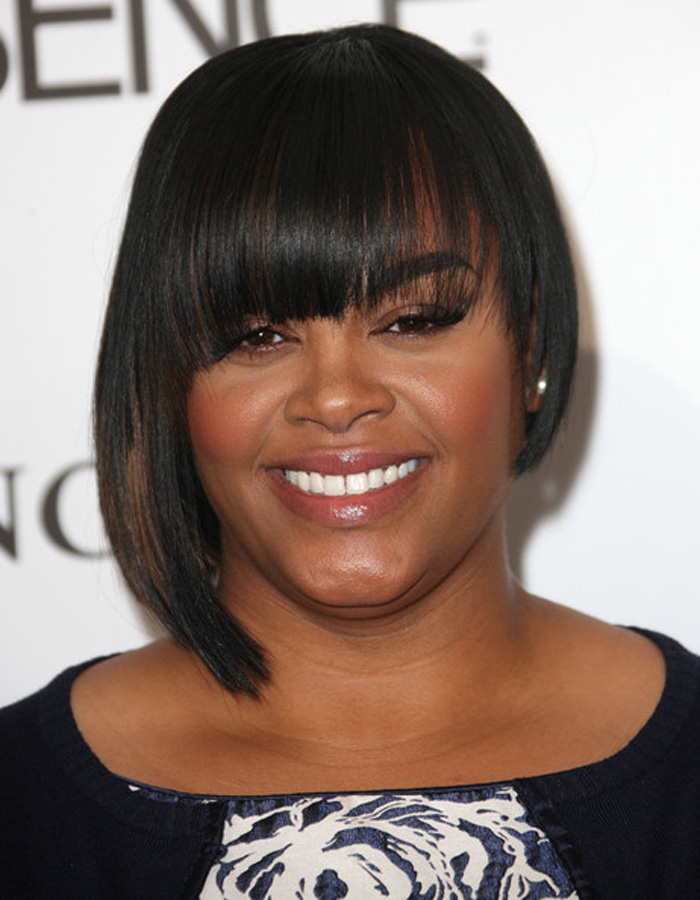 #16 Flame Gradient Bob
This bob hairstyle can boast not only with a look of a classic bob, but also an application of some modern hair design technologies such as highlighting. We can see a fine accent of a golden ombre at the front of the bangs which highlight the face of the wearer in the most appropriate way. It offers a wonderful golden radiance that brings a real transformation.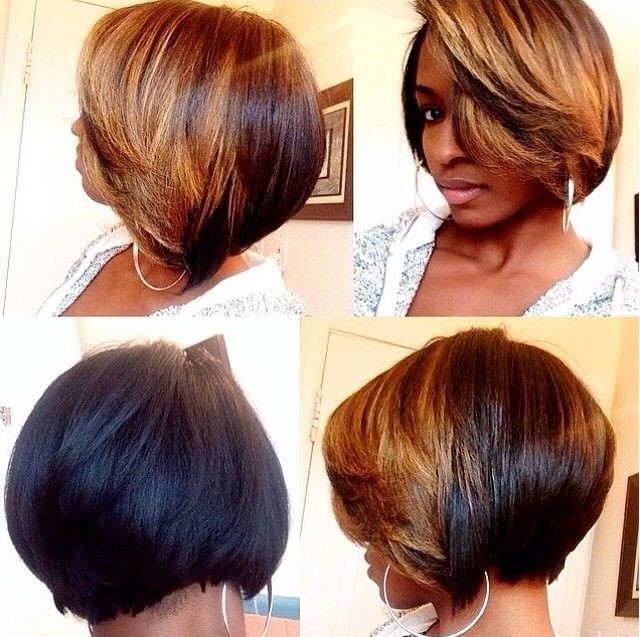 #17 Luxury Waves Option
It is hard to imagine how awesome can the waves of lady be when they are created with a proper care and with a decent volume. This is a truly feminine hairstyle that is filled with gentleness and charm. Yes, it is definitely a very practical and simple hairstyle that generates a splendid effect. It is not too demanding in maintenance. Choose this hair design for extra sweetness.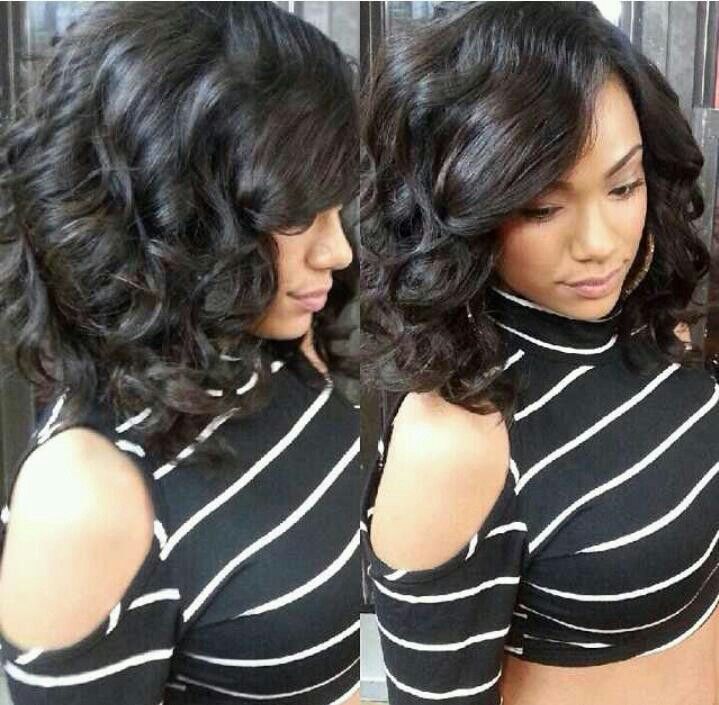 #18 Two Levelled Curly Bob
The curly hair goes brilliantly with Afro-American women and so do bob haircuts. Here we've got a fine combination of two exemplar designs that look equally gorgeous. However, this is not just another one standard bob hairdo – this is a contemporary looking double coloured hairstyle that combines light brown top and dark bottom of the hair for a more attractive design.