#1 Flower Girl Updo
The best thing about long hair is the opportunity to style it in a variety of shapes which will charm people's eyes. This Quince updo looks really gorgeous especially with flowers plated inside it. The owners of wavy hair benefit more from this hair model. They don't have to use any blow dryers or other heat applying tools, which can damage the structure of the hair, on contrary, it's possible to preserve a natural prettiness.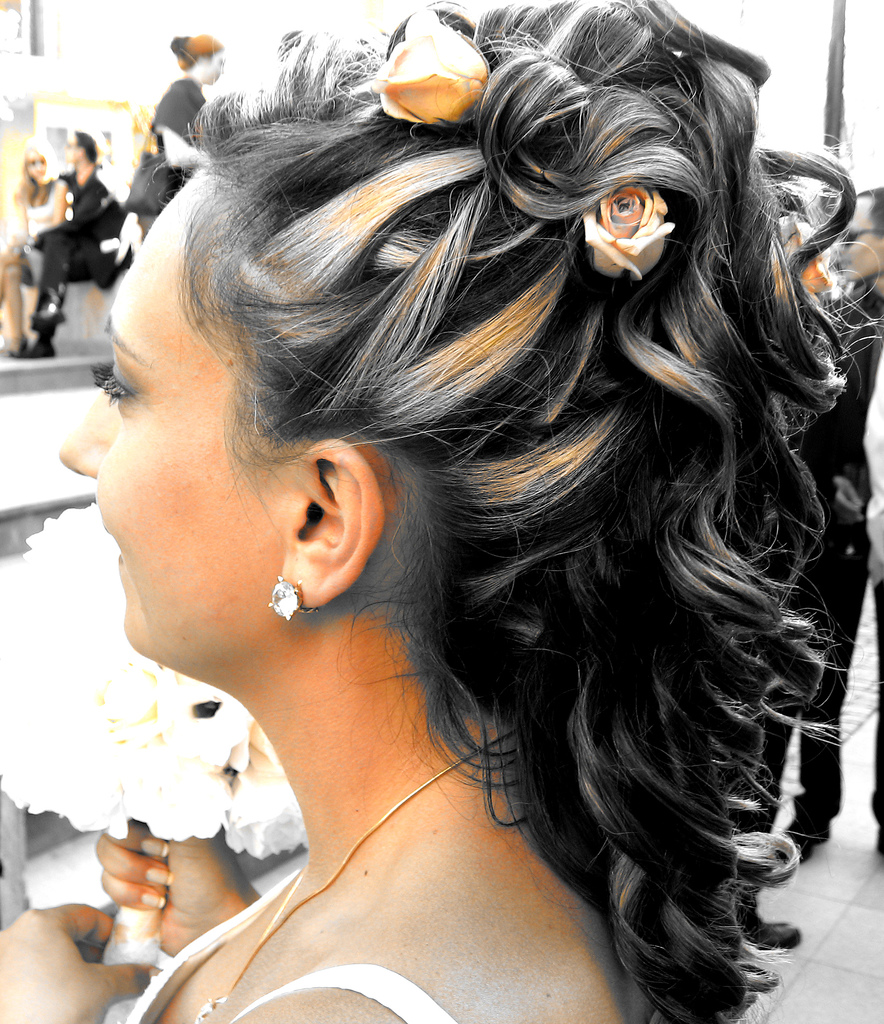 #2 Festive Fishtail
The use of a fishtail is a fine alternative for celebrating a girl's holiday if you prefer plating to any other decorative procedure. It goes better with straight hair, though the wavy one can be also appropriate, but it might seem a little bulky. The dark color creates an appealing designer solution that would be greatly appreciated by young ladies.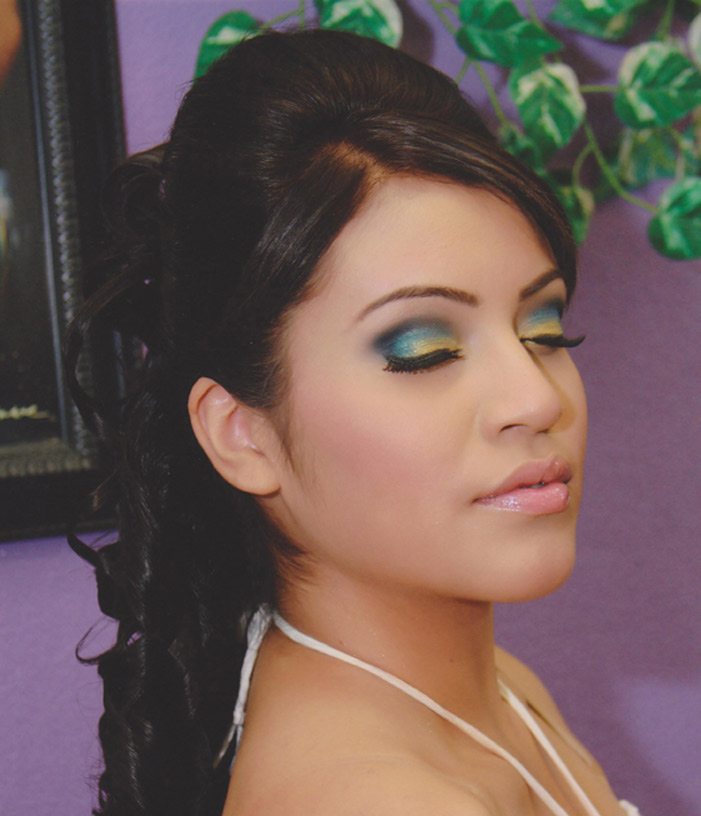 #3 Awaken the Inner Goddess
If you are planning to celebrate Quinceanera, you can try out an image of a Greek goddess of Love – Aphrodite. With this miraculous hairdo you will look like a real otherworldly being. The updo is organized with a twisted hair and everything is crowned with fabulous tiara, because the goddess deserves nothing less. You can decorate the hair with a transparent silky veil to add some mystery to your image.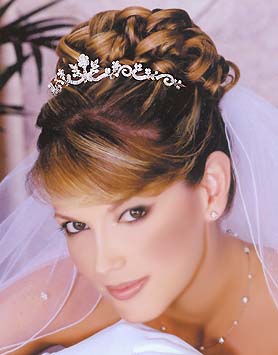 #4 Pompadour Updo
If you are currently stuck in the variety of festive hairdos for a big event, you can consider this option as it might grant you the inspiration for a superb hairdo. This hair offers a combination of a twisted curly hair and a high pompadour. All the hair construction finalized with a nature ornamented tiara and flowers. This elegant hairdo will definitely be the thing that you were looking for celebration.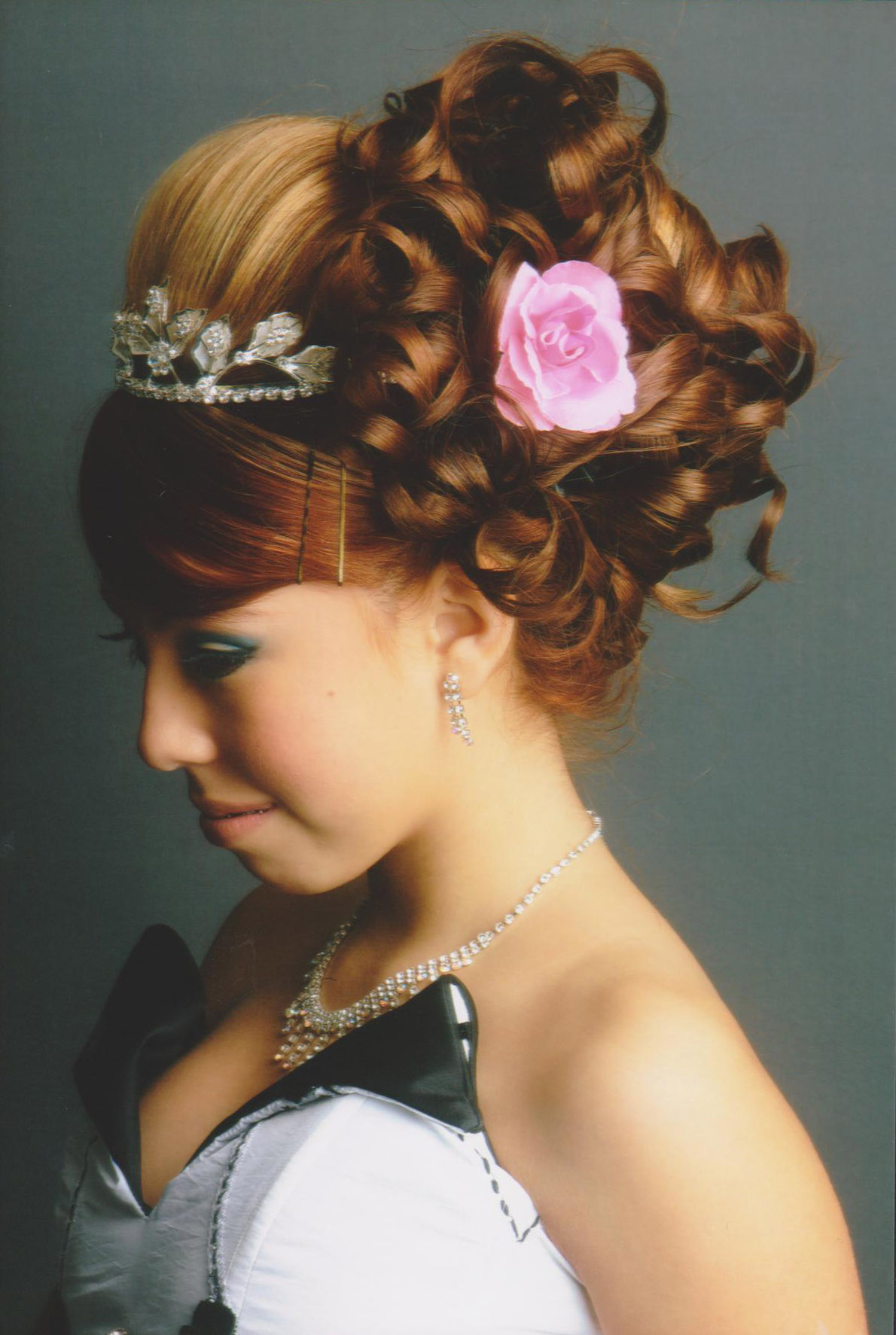 #5 Sleek Updo with Two Plates
In case you do not want to look extravagant but pretty, you can check this model, especially if you have a long hair. A nice appealing bun is made at the back of the head, while the front is sleekly brushed and is transformed into two braids which flow freely. You can be sure that such a radiating gloss of your hair will be something that people will remember.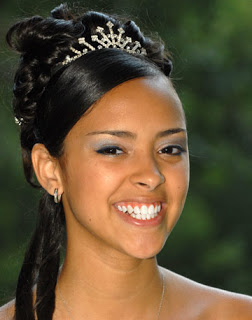 #6 Wavy Tail Option
Long Hair Quinceanera Celebration models are considered the best looking hairstyles for a teenage girl. Depending upon personal preferences you may like this model of a fiery color. It was richly curled with a styler to gain extra texture and sturdy shape. The luxurious tail that falls with cascade of waves is just amazing. In combination with some unusual silver decorations it will grant you a truly royal look.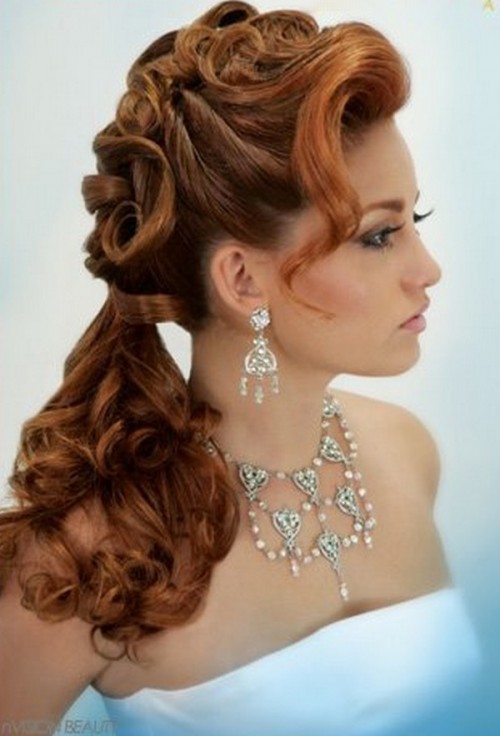 #7 Upward Ringlets
If you are a proud owner of long strands of hair, you can try out a superb evening hairdo for Quinceanera that will simply rock. It consists of various ringlets that were strongly fixated with a hair spray to preserve shape during dancing and even a strong wind or a light rain won't spoil your awesome look. Just give it a try and this hairdo will make you a pleasant surprise.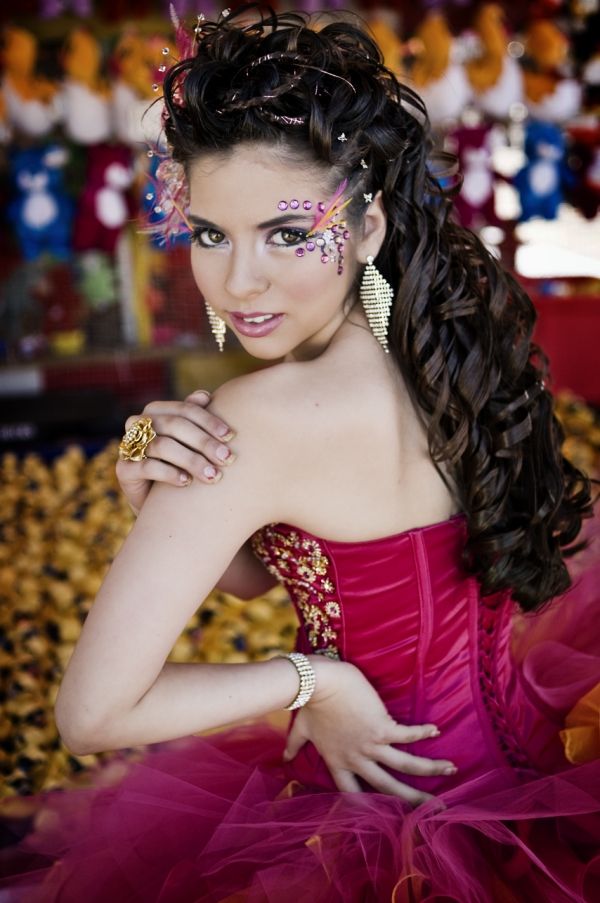 #8 Romantic Hairstyle
For mid length hair a slight styling with waves is the most appropriate hair option for celebrating. The stylist will easily organize your hair in this manner and the hairstyle will entertain you with easiness in installation and maintenance. When combined with simple jewelry, you will obtain a shiny curly hairdo with fine accents.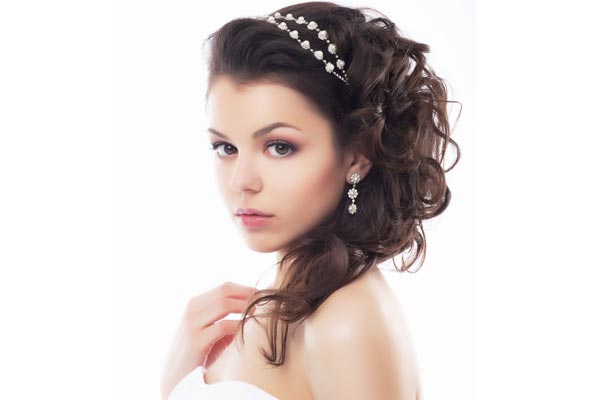 #9 Braid Accented Hairdo
A thick braid will serve as a fine alternative for a standard lose hair. Here we have an image of some elven forest queen whose head is crowned with a natural crown. The braid serves as a perfect accent and a substitute for jewelry. All natural and nothing more! This style will definitely catch the eyes of all people around you. The simple is often the pretiest.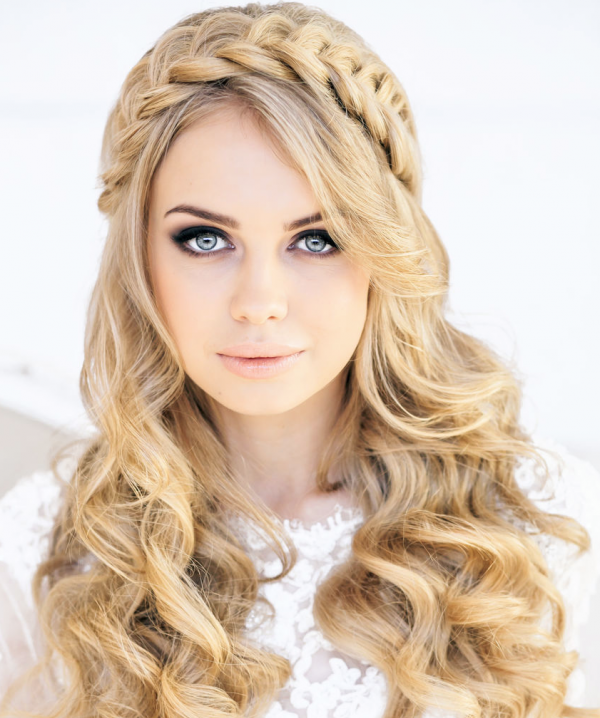 #10 Voluminous Curls
The longer hair you have, the greater volume you will obtain. The hair is styled in voluminous curls to get maximal possible volume. The hair can be enhanced with flower petals, crown, tiara and other decorative attributes. This is a modest feminine hairdo that is definitely cute and attractive. It creates an illusion of mess that is in trend right now.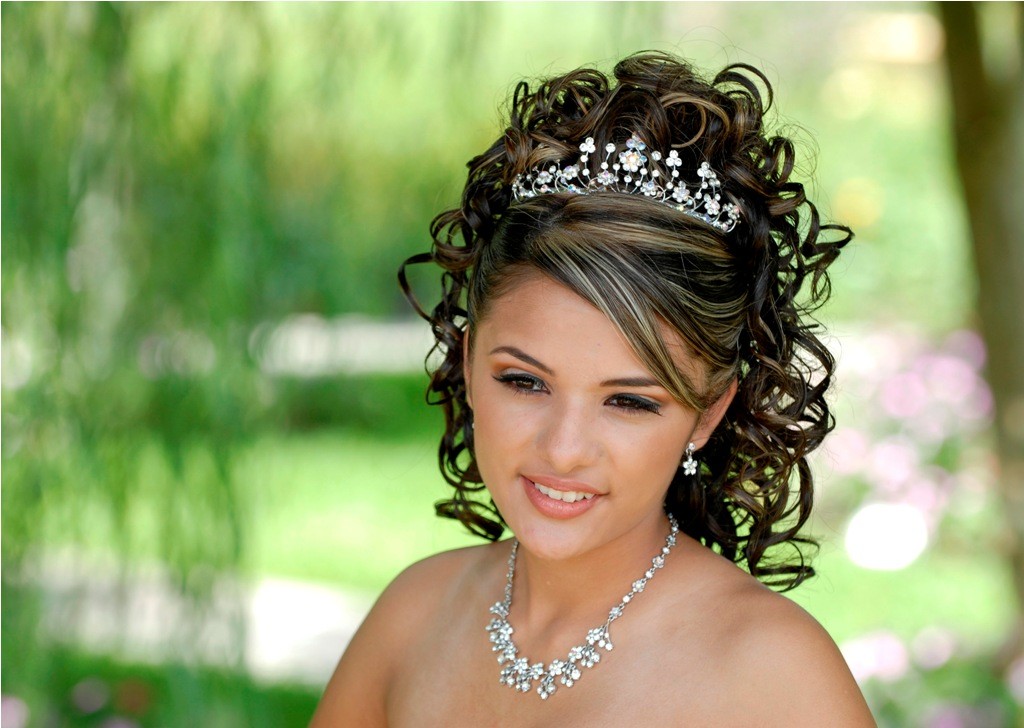 #11 Half Updo for Ladies
If you are searching for a modern attractive hairdo solution for a Quinceanera celebration, this variant would pleasantly surprise you with the flowing curls of the hair. The length is just the best option for celebrating as it will create an elaborate stylish image. With a pretty ornamented hair pin it will be extra gorgeous so that you could be totally satisfied with your look.