#1 Curly Top with Shaved Sides
The curls are not the hairstyle on their own as many people came to thinking. The curls can be considered a fine element of any modern hairdo. This case proves the correctness of this statement. The tiny slim curls are combined with elaborately shaved sides. It looks really cute and stylish, especially the tiny springs which jump here and there when the wind blows. It's a fine shaved hair option for black women.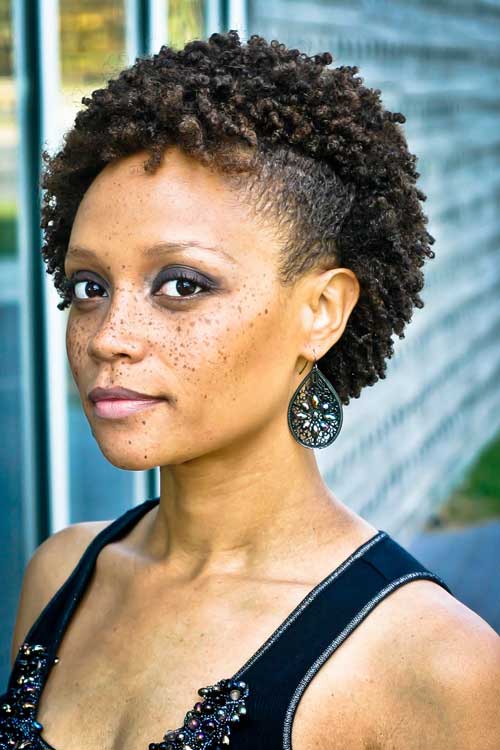 #2 Sexy Sleek Crop
A long side asymmetrical cut is a unisex hair model that is perfect looking for both men and women. It is very simple in creation and maintenance. It creates a unique ambiguous image of a wearer. Plenty of celebrities preferred wearing such a hairdo, for example, a popular model Ruby Rose. This boyish haircut is a choice number one for modern busy ladies who desire to look gorgeous under any conditions.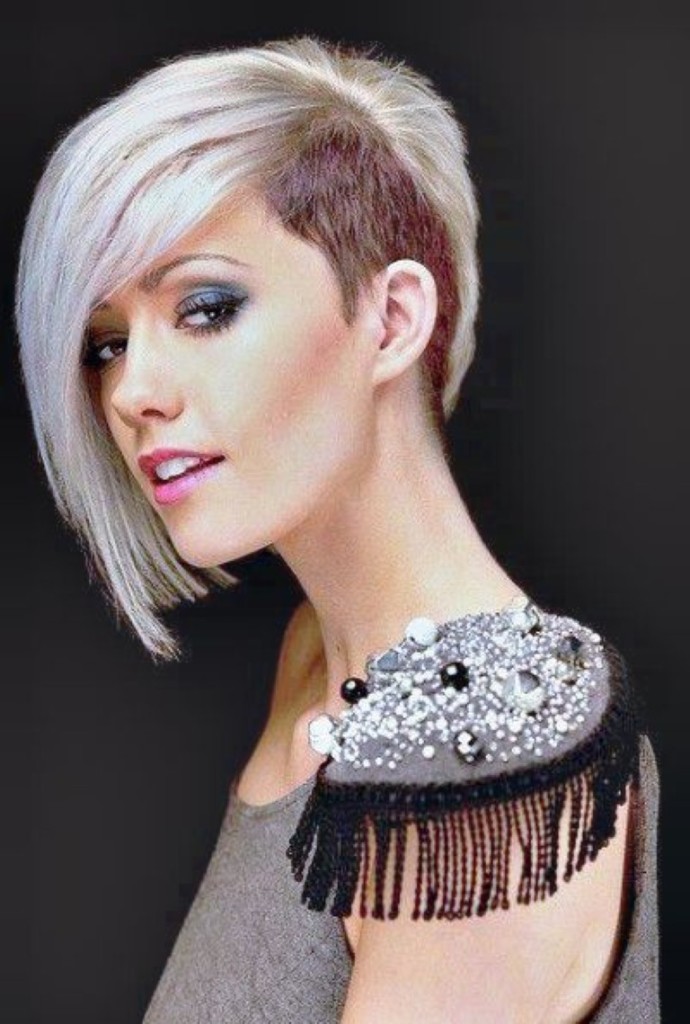 #3 Genuine High Mohawk
You will be rocked with this hairstyle. It is a traditional hairdo of modern rock bands, punks and other subcultures. The sides are neatly cut and the white streak of hair is something that will drive the astonished glances to you. If you feel brave enough and are searching for your real self, consider wearing this hairstyle, maybe it will give the answers to your questions.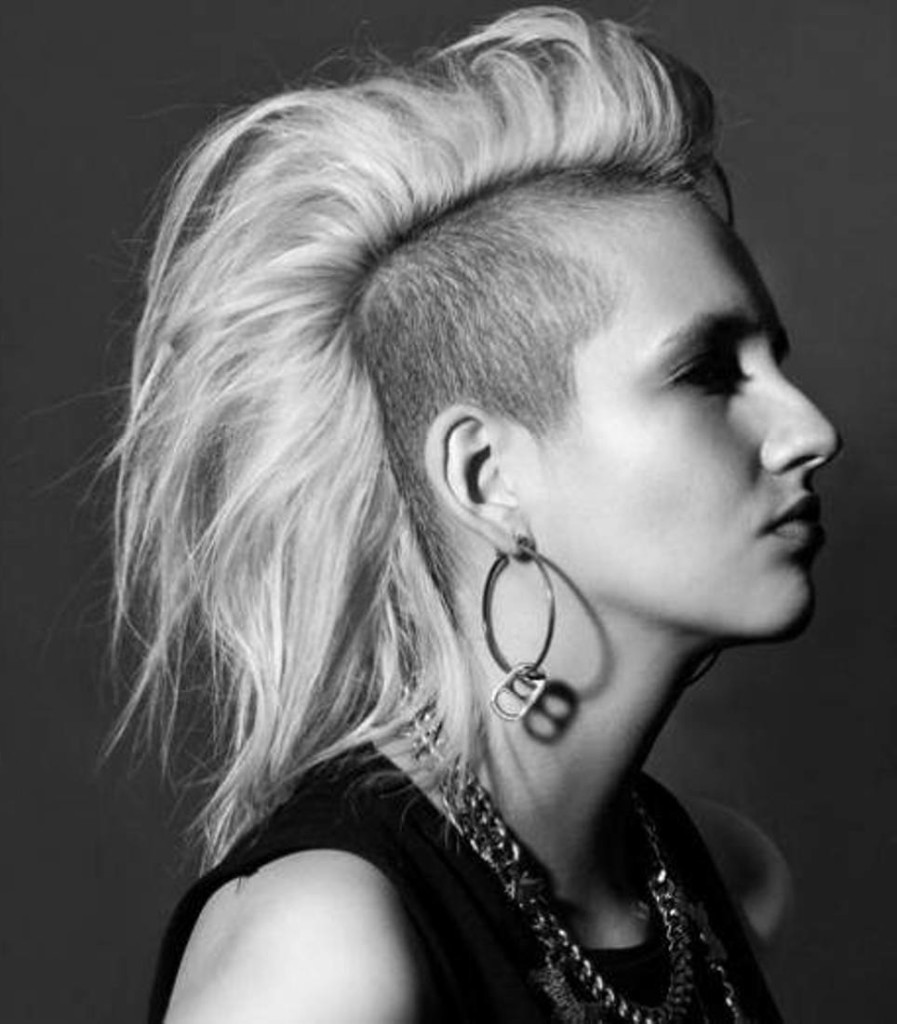 #4 Shaved Sides Pompadour
The retro style hairdo was granted a second life. It is hard to believe, but this model is over two hundred years old. It was the most characteristic hairdo of Napoleon times. Now it has been modified by several shaved elements. The volume of the Pompadour's top is preserved and even there was made an accent by the shaved sides. It is a fabulous option for women who want an unusual style to surprise everybody around.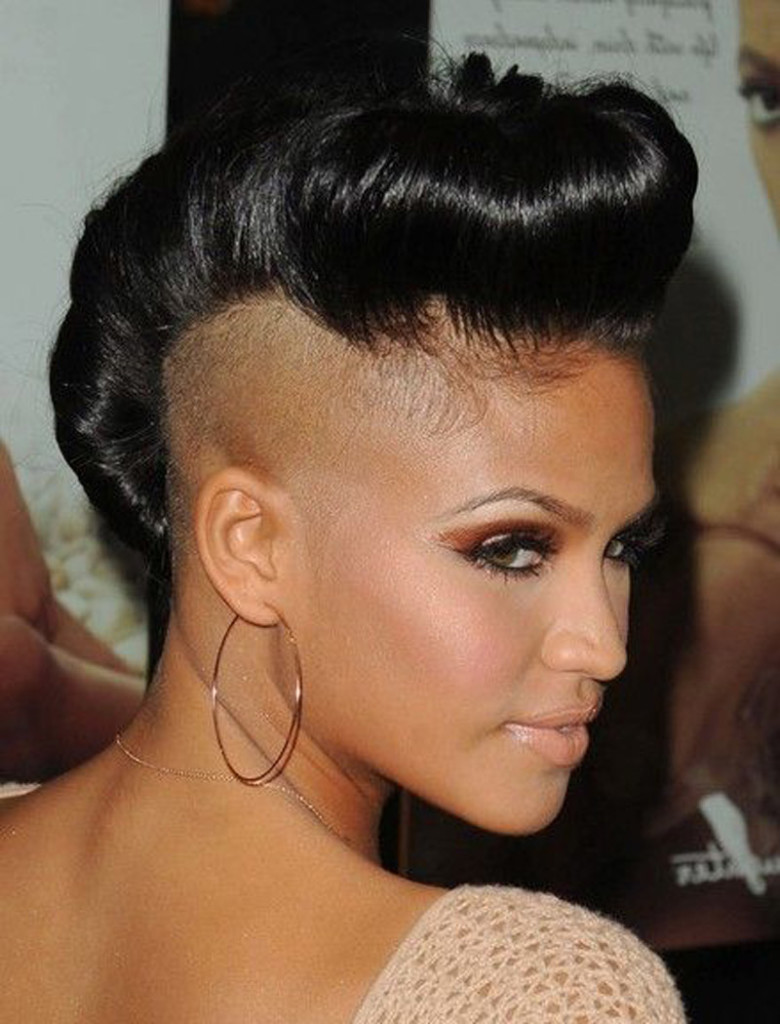 #5 Shaved Back Pixie Cut
Here we've got a fine shaved pixie cut that is finely applicable for a casual life. You can go to the gym, work in the office, go clubbing etc. The whole back is elegantly shaved demonstrating a naked back. The front has got a full set of hair that is organized in layers and resembles a pixie cut, but can you just imagine a surprise of people when they see your back?. You will surely rock!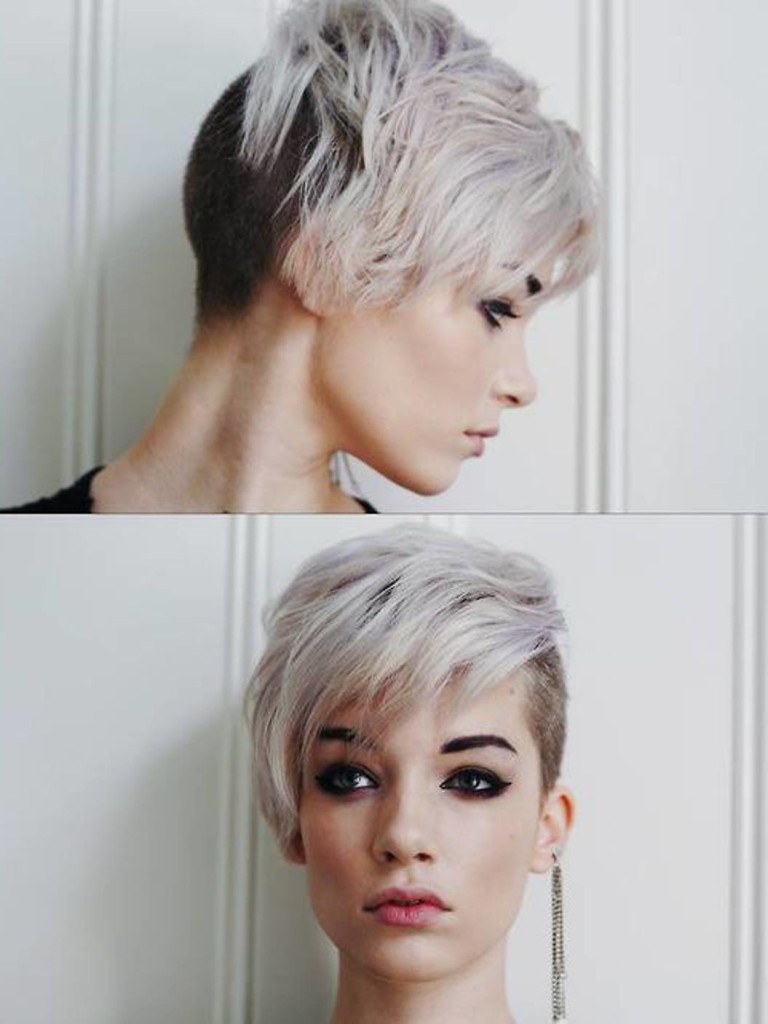 #6 Upward Standing Fringe
If you want to look really contemporary, this upward standing fringe is just the right option for you. It creates a carefree polished image of a modern person. All the details in this haircut bear an importance. The sides of the hair are cropped shortly and the top of the hair is fixated upward standing. It looks elegant as long hairdo, but at the same time, it is practical as the short hair.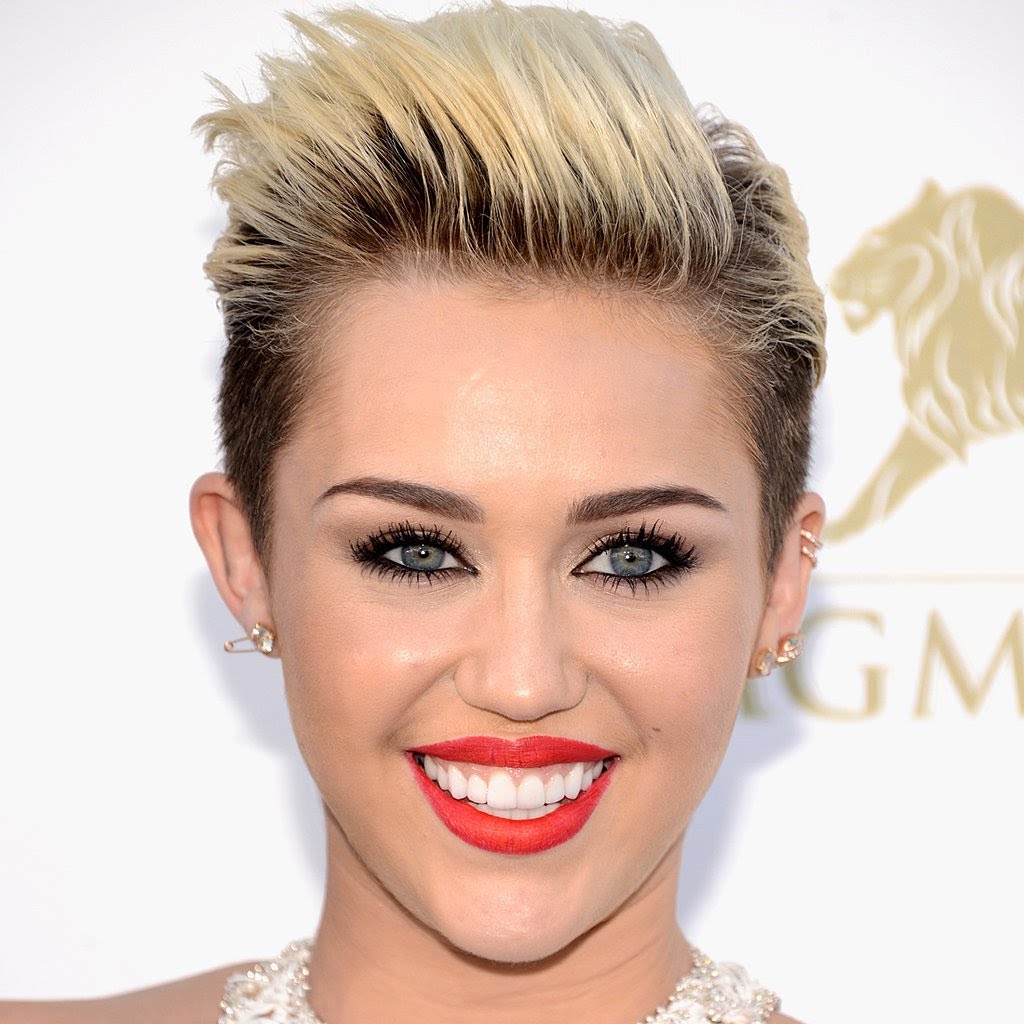 #7 Long Quirky Fringe
If you are searching for an effective haircut for easy maintenance, shaved haircuts would be an excellent idea. This design shows a long fringe brushed backwards to the middle of the head in combination with close shaved sides. You will surely feel the benefits of the hairdo when you will oversleep in the morning and styling of the image won't take more than 10 minutes.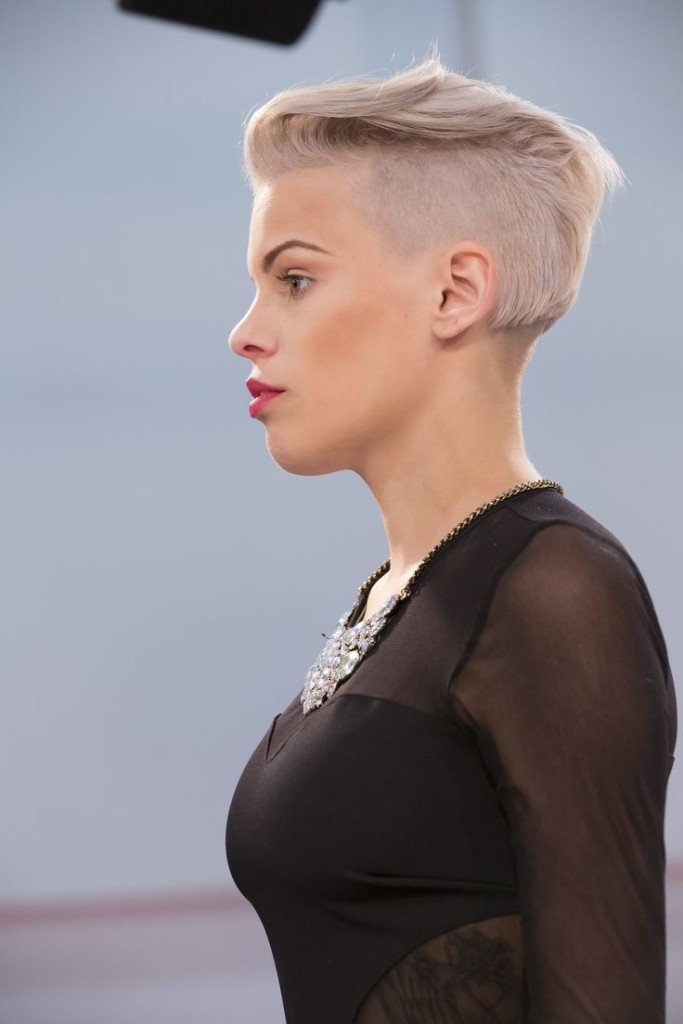 #8 Asymmetric One-Sided Cut
Do you want to demonstrate your punk side? You can try out this variant of a stylish short cut. The combination of black and white colors is always a winning option. One sided asymmetry is something that has been popular in the world of fashion for a long time. A long top with a shaved side will do the best work for your style. If you prefer shifting between images, experience this new model.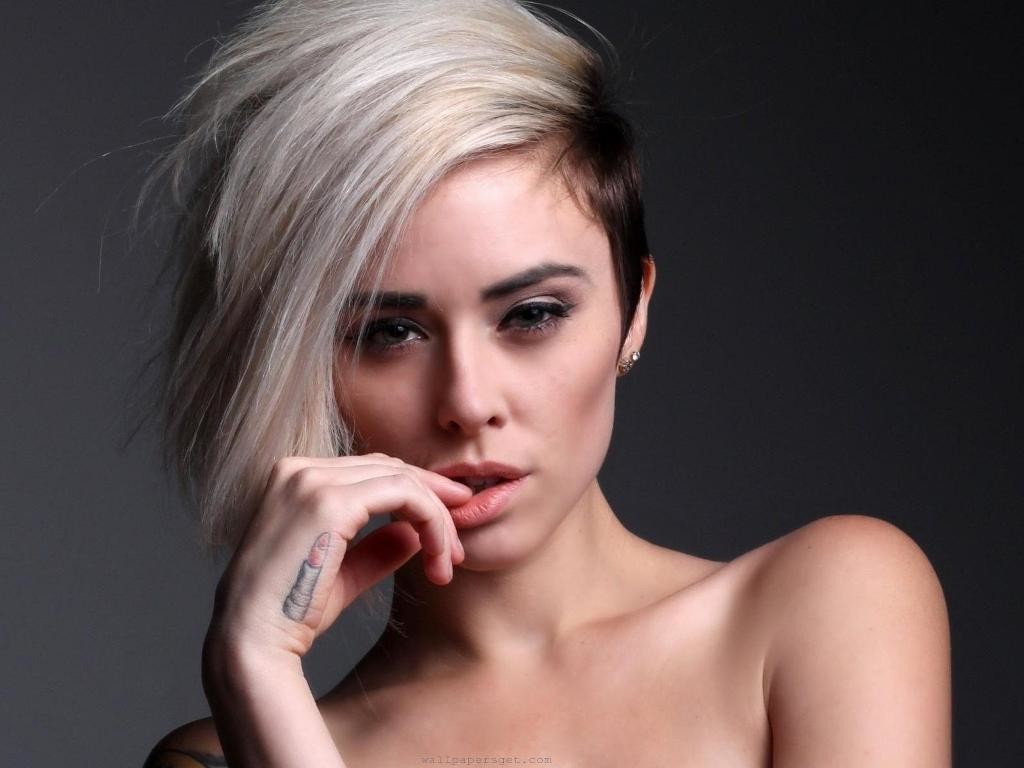 #9 Chic Curled One-Sided Mohawk
This hairstyle resembles a mermaid's hair in some manner. It introduces the hair of extreme length that has been curled by means of a hair styler or curls for extra volume. One of the sides has been shaved short resulting in a beautiful half shaved look. The hairdo is perfectly combined with fair hair tones and even brighter variations like gold and platinum blond.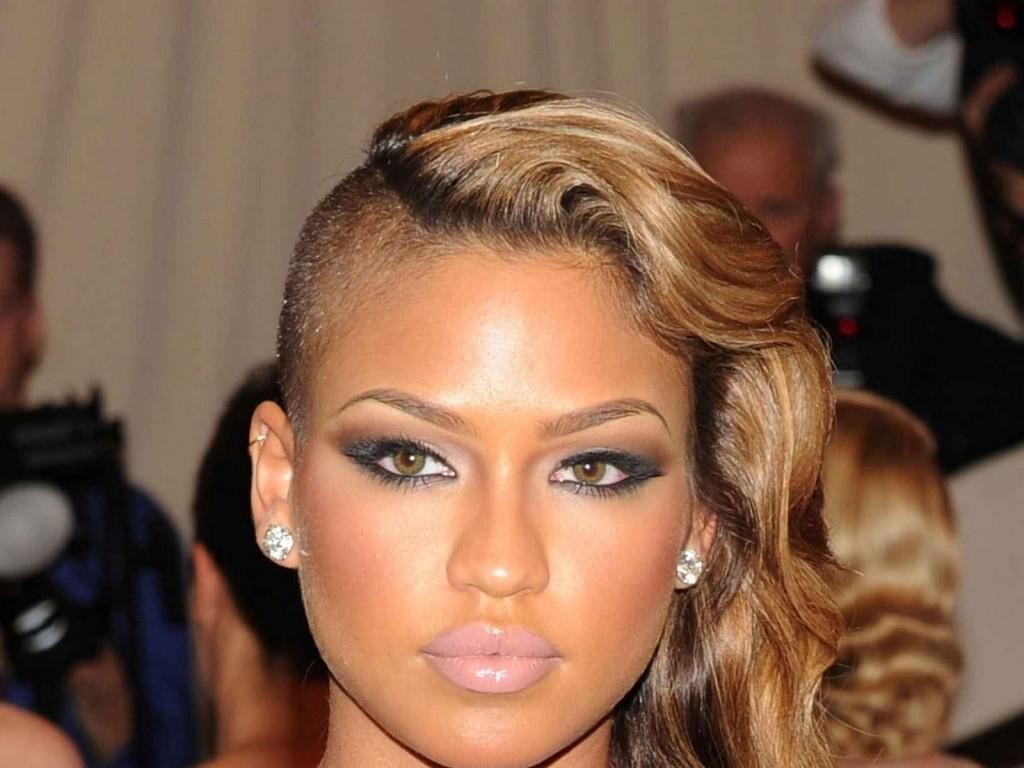 #10 Daring Uppish Style
It looks definitely stunning and amazing at the same time. The strict geometrical shape is something new that a fashion has been boasting with various geometrical styles. This is a very daring variant for a real badass girl who is afraid of nothing. The razor blade has elaborately shaved the contour of the hair to provide a distinct line of the hairstyle that looks overwhelming.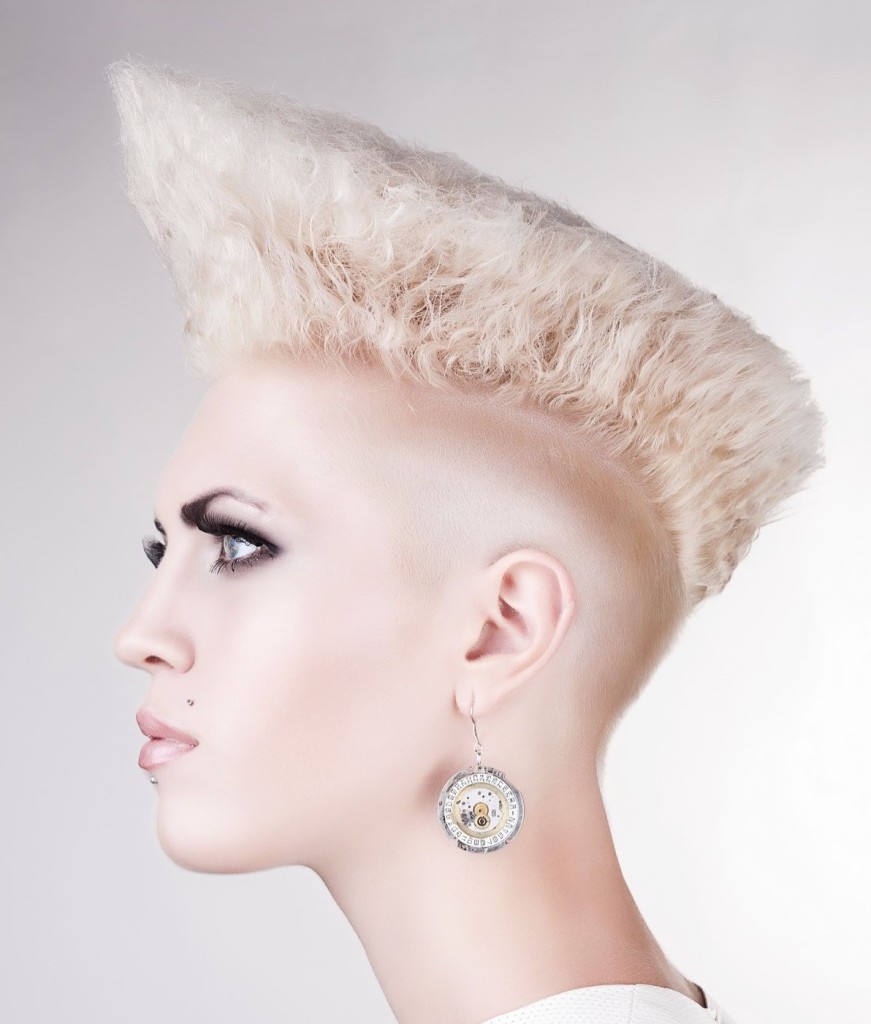 #11 Plated Mohawk
There are plenty of Mohawk variations and each one assists in creating a unique and marvelous looking style. If the owner of the long hair desires a Mohawk but doesn't want to cut down all the hair, there is a variant where a total length is preserved by sacrificing only a small part on the sides. The look is still amazing and the hair is preserved. Moreover, if the hair is plated, it will add the extra pretty look to the wearer.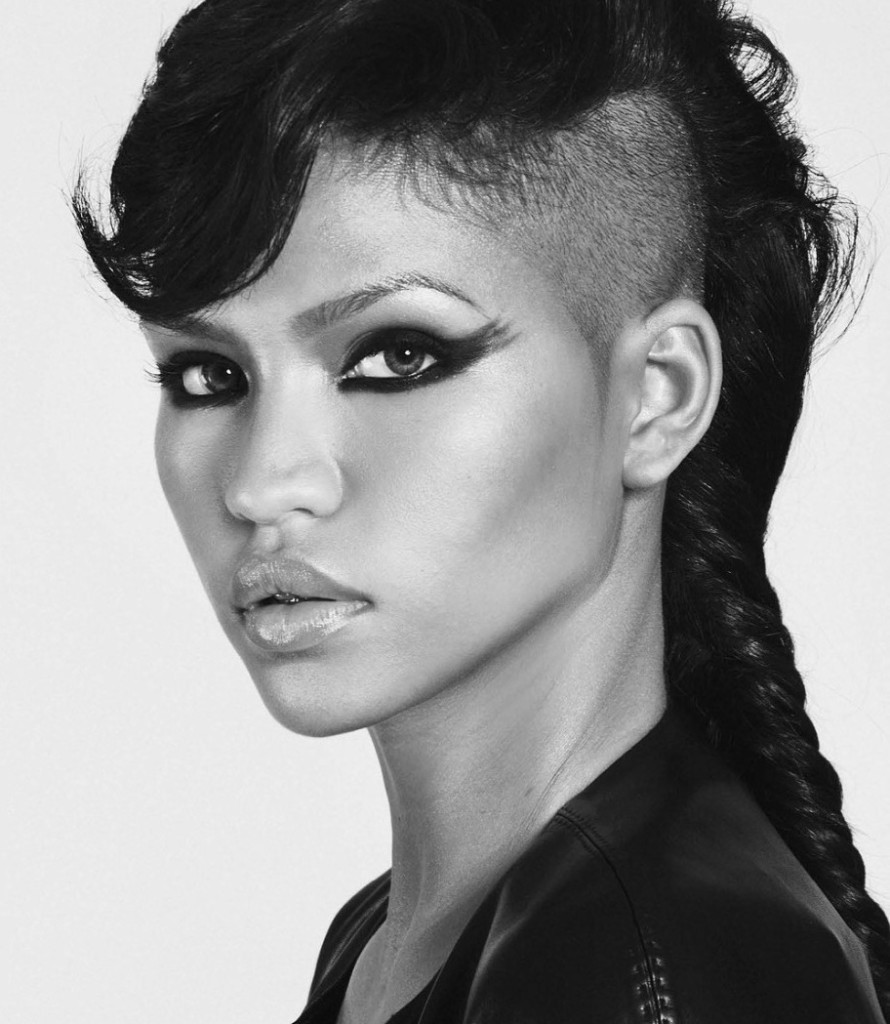 #12 One-Sided Shaved Waves
Waves and shaved haircut – can this be combinable? – Certainly, it can and this image perfectly illustrates the case. It creates a strongly seductive air that is perfectly suitable for a lady. It is for those women who desire to show the femininity in all its beauty. In case you got tired of standard models of hair, you can try a new one where modern style is combined with a classic one.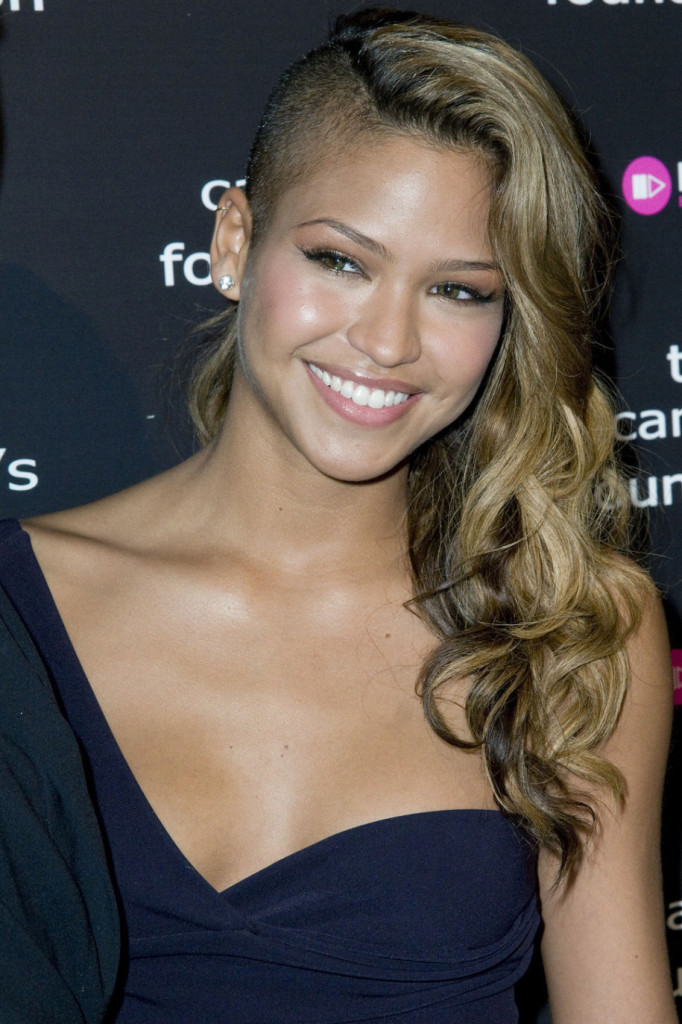 #13 Violet Outburst
This violet wavy hair is beautifully accented with high shaved sides which grant an attractive frame to owner's face. This style is perfect for ladies who want to show their independence with the vibrant and colorful top. Unusual colors are on trend right now and there are plenty of other options available to try on. If you desire a badass hairdo, this option is just something that you were looking for.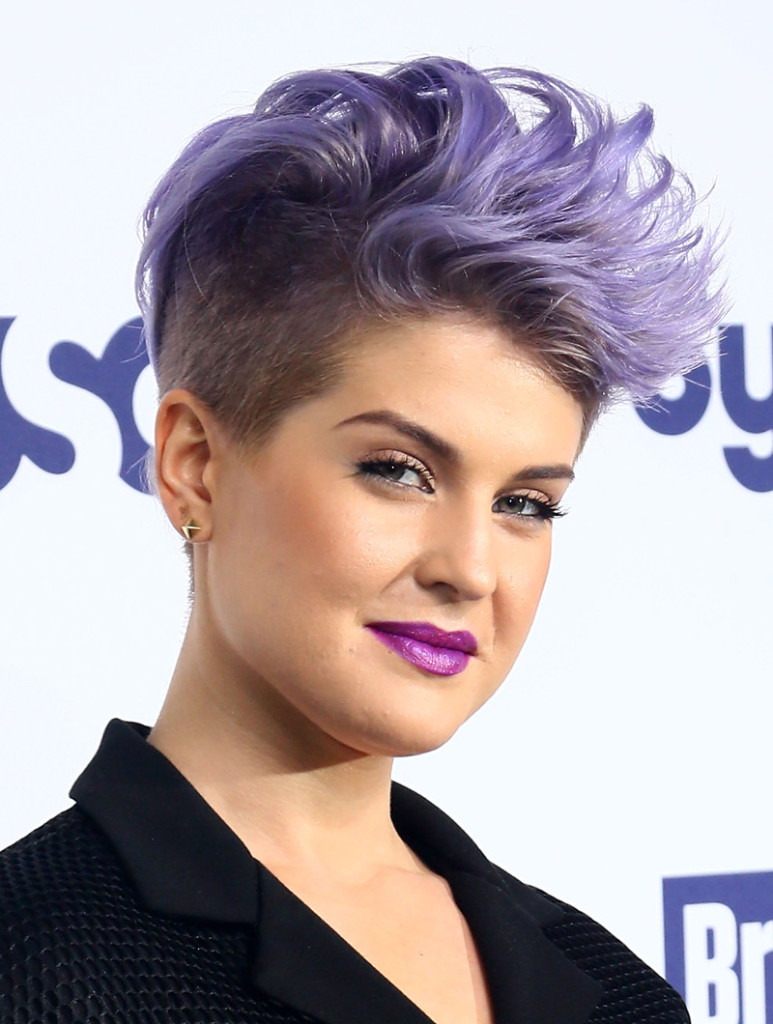 #14 One-Sided Long Fringe Pixie Cut
This brand new hair design is destined to turn the heads to you in excitement. However, one side of the hair is almost entirely shaved, the layers of the other side entirely compensate the image with a decent volume. It would be perfect for a woman with a wild character who wants to release her inner beast from the inside. It is not that radical as other shaved hairdos, but still very pretty.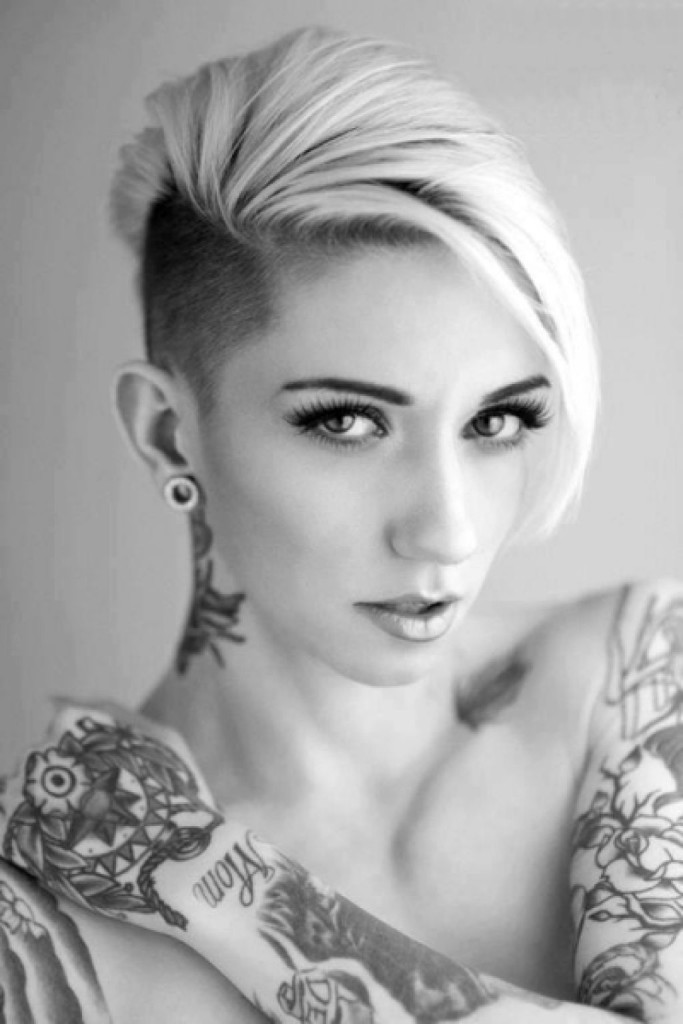 #15 Top Mounted Hairdo
This classic looking hairdo literally sparks with femininity and glamor. Long hair is not always necessary if you strongly wish to invent an image that rocks. Adding some shaved parts of the hair to a high pompadour will grant you a totally new upgraded air. It would be perfectly accompanied with a gorgeous evening dress and make people look at you with admiration.