Sew in hairstyles refer to a technique use by a good number of women to fix hair extensions. Basically the extension is sewn in against braids, the scalp or a weave cap. The technique is a great way to a new gorgeous look.
Women go for sewn in hairstyles for different reasons. Some just want to enhance their appearance or have something different for a look while others do it for protective reasons.
Most women who go for the sewn in hairstyle prefer it to wigs because it looks a bit more natural and is easy to maintain.
Hair dressers all over the world have come up with new and more natural ways of sewing in weaves. This can even be done on short natural hair. There are different ways of sewing in hair.
The new and most common methods are the vixen and versatile sew in. The hairstyles are famous because it is really hard to tell that they are sewn in. They look like one's hair. The hairstyles allow one to have either short, medium or long styles depending on what they really like.
For short hair, a sew in bob hairstyle can look really great. Different styles and colors can be chosen to enhance the look. Gel may be used on the back hair or it may be left natural. Sew in weaves can be attached on both short and long natural hair.
The sew in hair techniques mostly require braiding of the clients natural hair. One needs to make a good choice of the type of weave, the hair application method and a bonding method.
#1 Chinese Bang Hairstyle
This kind of hairstyle looks very trendy. It is perfect for those girls who have high forehead as this due can hide it. However, at the same time you need to spend more time setting your bang. Also this hair style will make you visit your hairdresser more often because bottom level of the bang is very low, so it should be cut once the bang is too long. Anyway the result is worth it.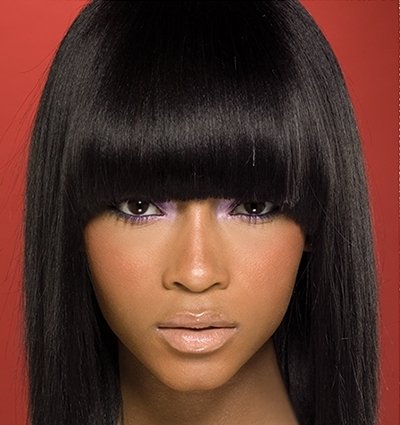 #2 Sew-In with Brazilian Hair
Usage of Brazilian hair is very popular nowadays. These hair extensions are often used by celebrities. Why they love it so much? Because Brazilian hair extensions add unbelievable volume. There are different kinds of extensions: they can be wavy, straight or curly. You can select the color you need among a great variety of various hues available on the market. If you select the Brazilian hair properly, you will definitely look like a celebrity.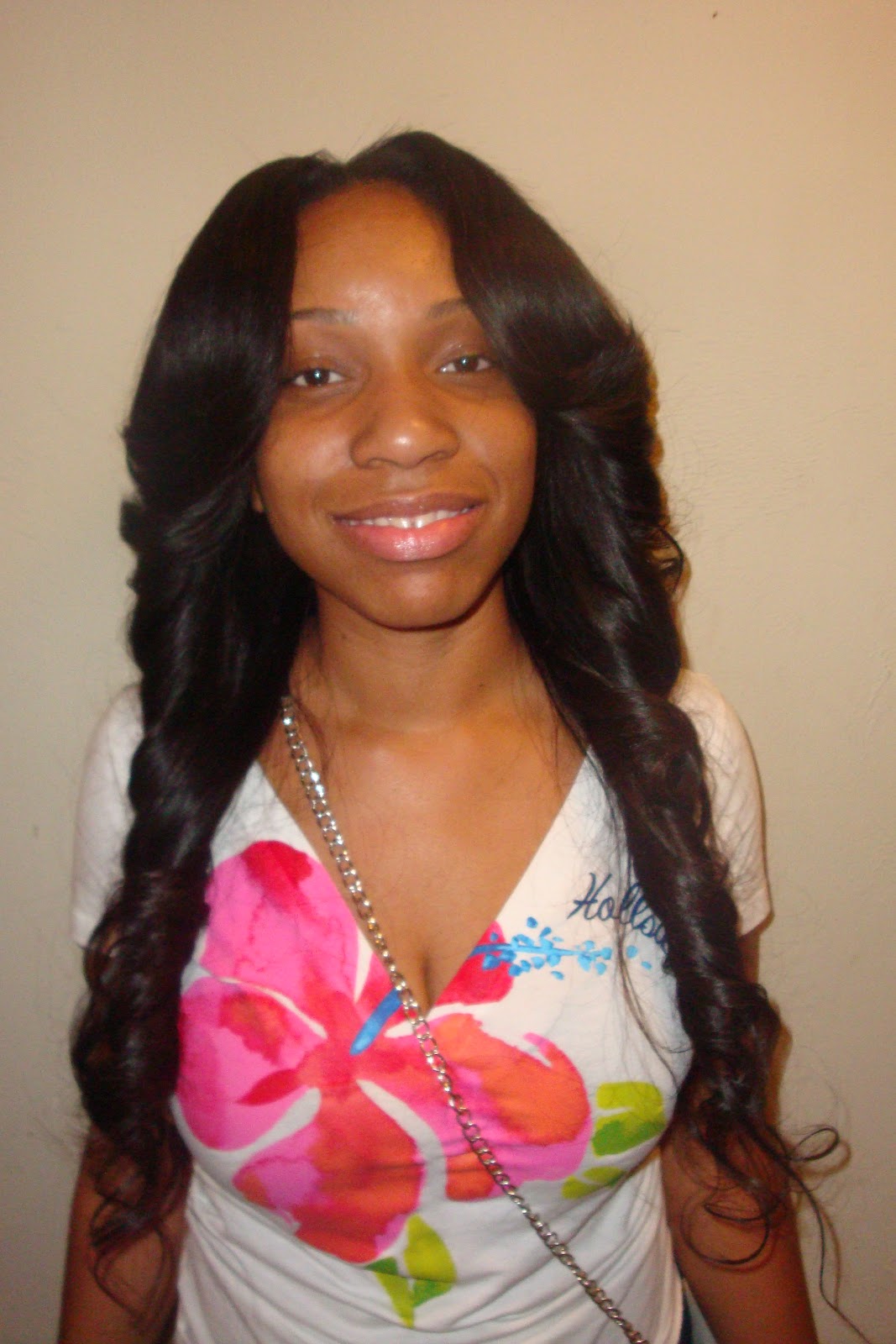 #3 Center part Sew-ins
Many women use sew-ins to make their hairdos look gorgeous. Sew-ins are a kind of weave, but in contrast to the weave, sews-in are sewn to the cornrows not glued on the head tightly. This specific characteristic makes you feel like it's your own hair. Other people can hardly differ sews-in from your real hair. However, the secret is in correct selecting of the material: both color and length matter.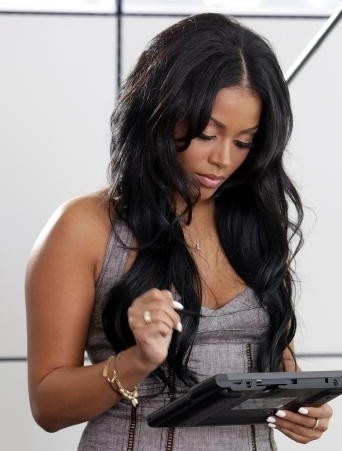 #4 Side Bang Long Hair
Beyonce looks so cute with this hairstyle. Long curly hair together with side bang make the image really romantic. Usually you should be very attentive while selecting the hairstyle. However, this one will be perfect for the girl with any type of face as it's quite universal. The only thing you need is to select the correct form of the bang to make your face oval. The bang will draw attention to the beauty of your eyes and make your look catchy.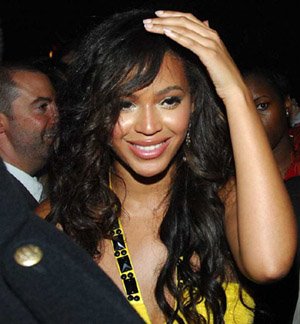 #5 Box Braids Bun Hairstyle
Box braids are very popular among black women. They wear them for ages and nowadays jumbo braids became even more popular especially in summer when you want to get rid of any excessive hit. Box braids can be set into a huge amazing bun. Different colorful, black or highlighted stands can be added to make the hairdo brighter. Try this fantastic hairstyle just once and you'll fall in love with it forever.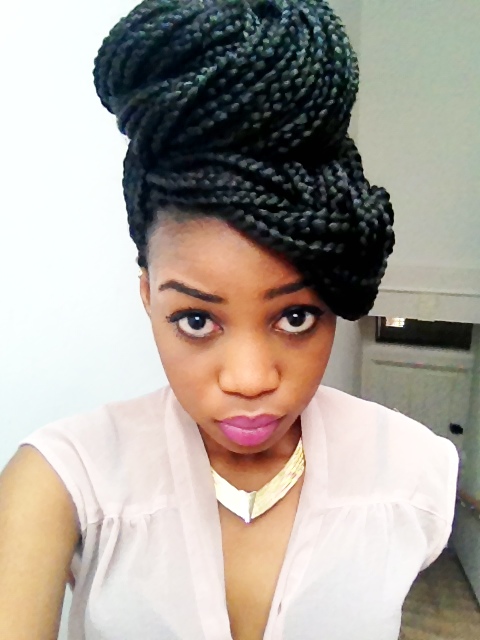 #6 Natural Hair Style for Black Women
Corinne Bailey Rae, a British singer, has an amazing natural curly hair. Her haircut looked amazing when it was short as well as with shoulder length that is now. Some women are lucky to receive such hair from Nature and other need to spend much time curling their hair with rollers or curling tongs. But the final result looks so airy and dreamy that it is worth all efforts.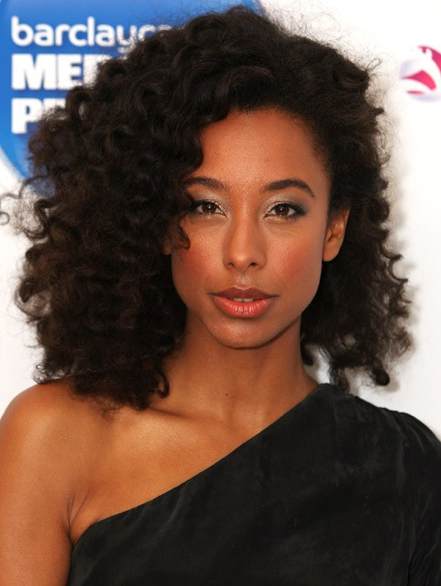 #7 Sew in Curly Weave Hairstyle
The combination of an attractive make up and a seducing hairdo can become a deadly beauty weapon. Fortunately modern women have got plenty of opportunities to upgrade their appearance and obtain attractive curls in the fastest possible way. Check out the option with sew-ins to create marvelous unforgettable afro design for a stylish look.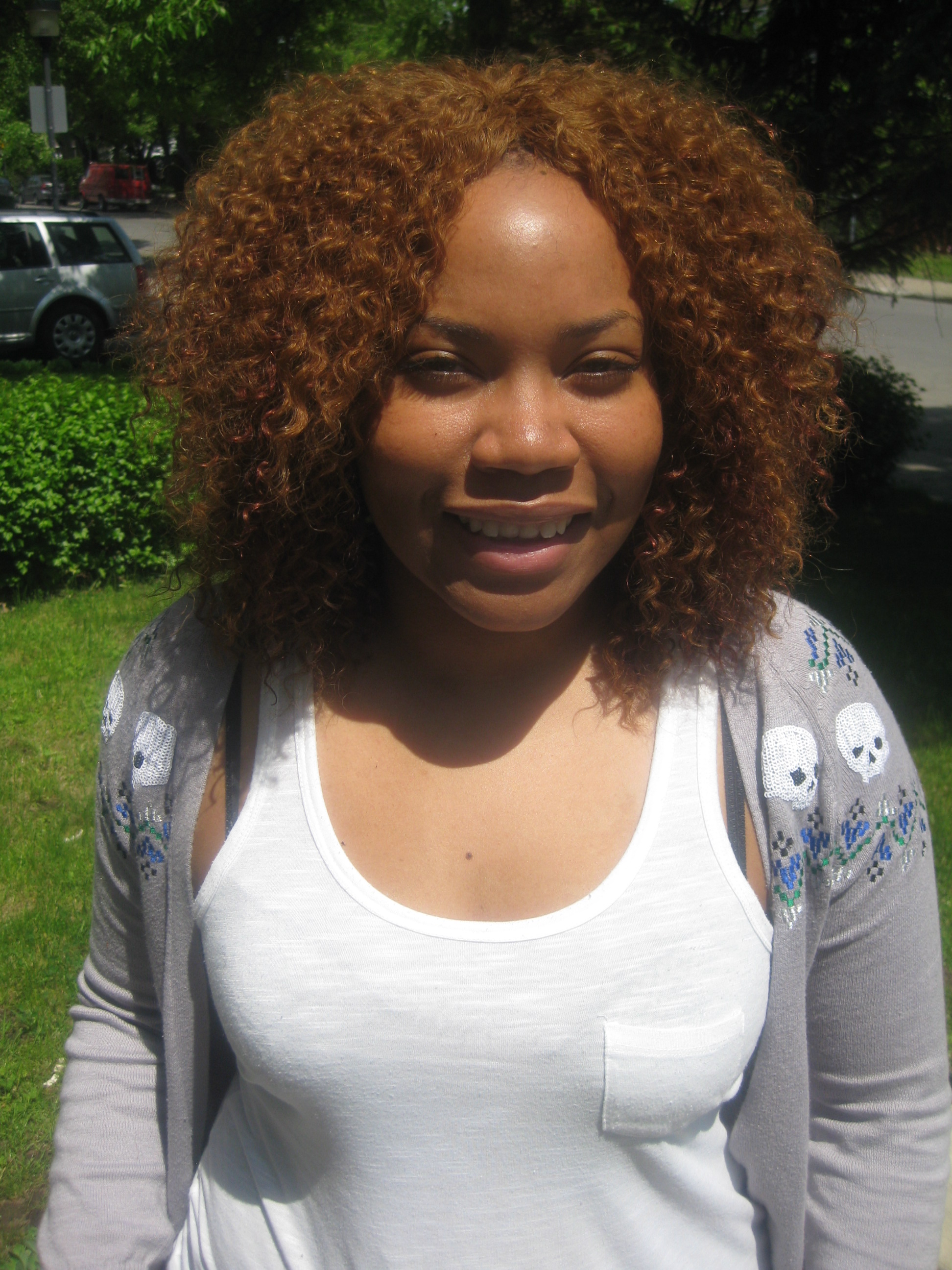 #8 Long Quick Waves
When you want an effective wavy hairstyle, you can definitely try out a set of sew-ins. It is one of the best and the simplest means of organizing a stylish wavy design that will serve you for a long time and withstand any harsh weather. The sew-ins can be attached very quickly and immediately transform your overall look to an entirely new level, when everybody will cast astonished gazes at you.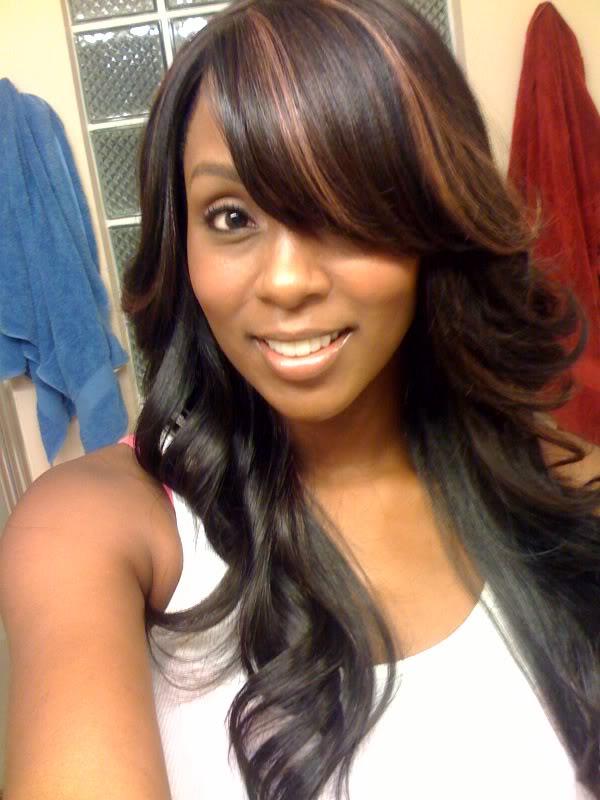 #9 Really Long Hair Sew-In
Long hairstyles create a splendid inspirational look that is a fine combination of elegance and true feminine charm. Here we've got stylish look that was created by brand new hair extensions. They can be attached to the hair of any possible length and increase an overall hair length with adding some pretty waves for the improvement of your perfect feminine look.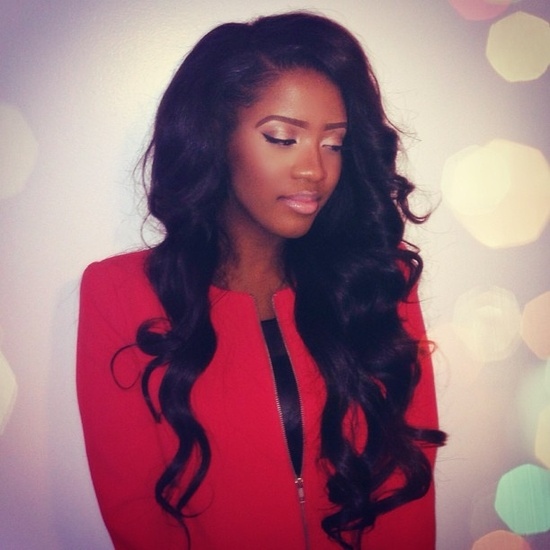 #10 Sew-In Hairstyles With Bangs
Hairstyles with bangs have become the latest trend of modern hair designs. If you are too busy to organize your hair in this manner or your own hair is too short for this style, try using sew-ins. They proved to be very effective means of quick creating of any type of a haircut that can be hardly discerned from your native hair and will look as good as your own hair.
#11 Lady Gaga Wig
Celebrity style look is very attractive for many people. Usually the hairstyles are developed by professional stylists and are real masterpieces of art. In this case we have got a look that is quite typical for a controversial singer Lady Gaga. She is always looking amazing and this platinum blonde wig will become an excellent means to transform your look to an entirely new level.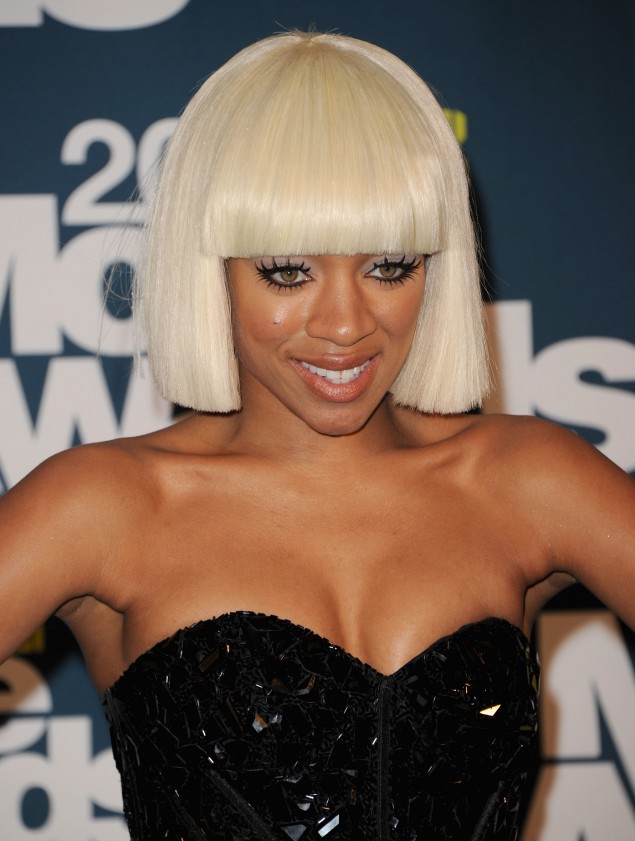 #12 Effective Wave Enhancement
Long hair is an official symbol of a true feminine look. A woman with long strands of hair immediately transforms into something amazing and goddess like. If you want to obtain long hair very fast, these extensions will do their best to enhance your hair length to something that would look totally unbelievable. The slight waves at the tips will add some lovely charm.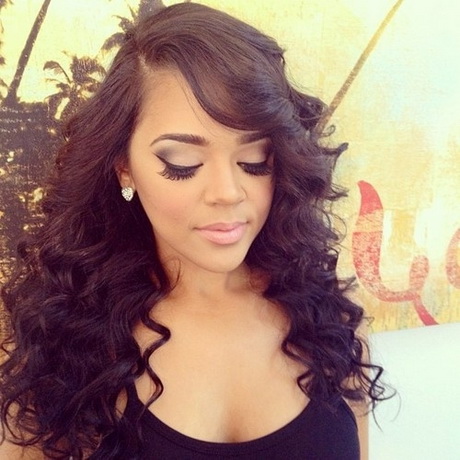 #13 The Secret is in Shape
There are special models of hair extensions which are rather small and hard to notice. They do not add any volume to the hair, although they perform an extremely important function. They fixate other hair strands to prevent them from messing. This bob style is made of such sew-ins. Only at a close look you can notice that there are some modifications, but it will definitely come in hand, when you need a hairstyle that will preserve it's shape for a long time.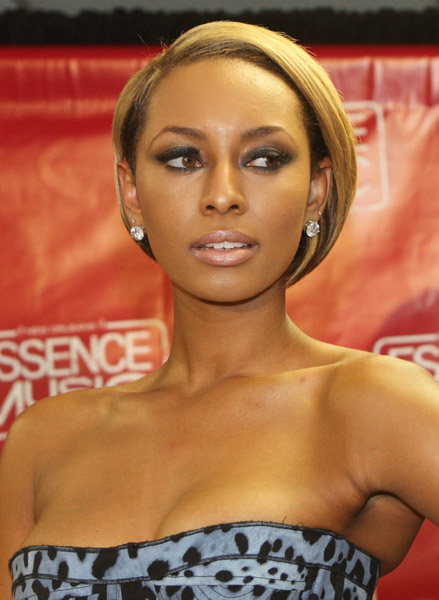 #14 Like a Queen
There are women who do not like painting their hair in various colors, preferring natural style. However, from time to time they wish to try out new images. In this case sew-ins might be a fine option to test new colors before trying it on your own hair, especially if it grows very slowly. The violet color is often called a royal color. Just try out if it suits you well and if it does, you can test it on yourself.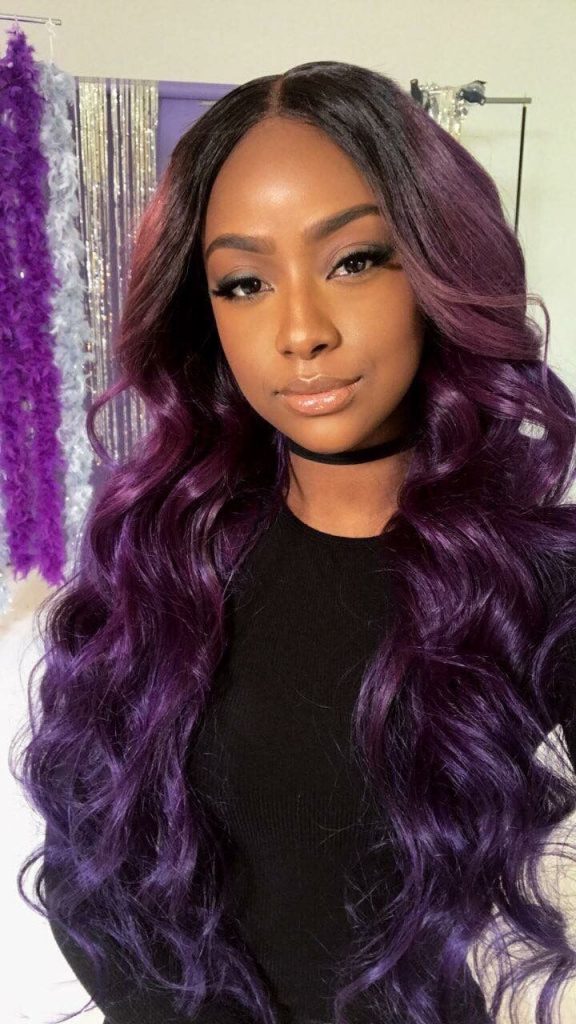 #15 Ready for the Ball
This would be an excellent hairstyle for a graduation party or any other event that you might celebrate. The image was created not only with hair, but also with special extensions which are made of natural material. The edges are specifically modified to acquire more voluminous look. The style is a really feminine and cute. It will make you look like a real star with simple hair modification.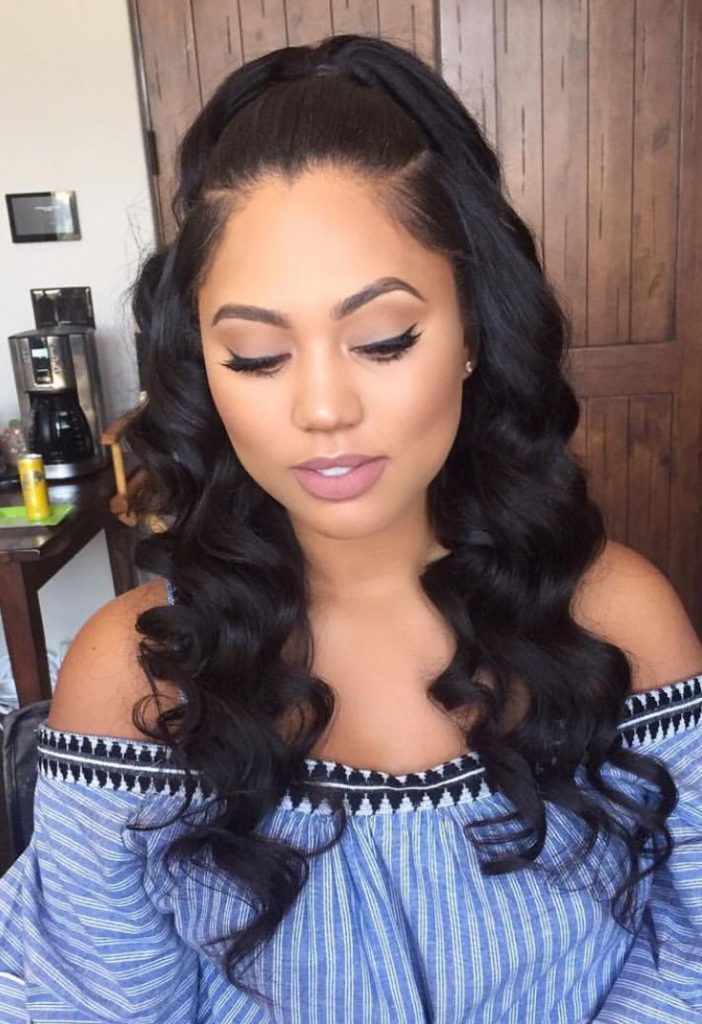 #16 Mid Long Bob Extensions
This Long bob is utilizing sew-ins for extending the sides to underline the oval of the face. They are connected with totally invisible pins from below the real hair and due to their natural correspondence to the hair they become totally invisible and they resemble your own hair by both texture color and general look.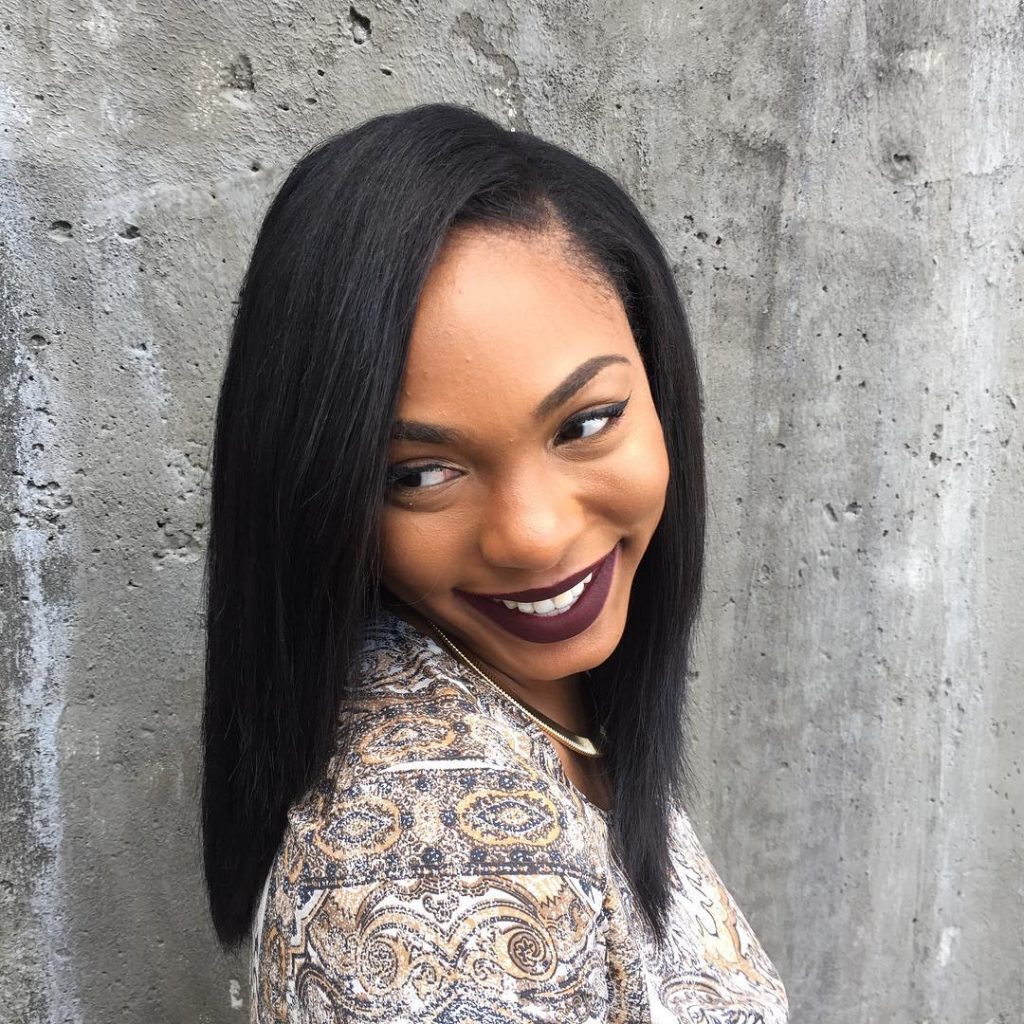 #17 Straight and Amazing
There's always something special about long hair. A fine tall lady with a very long straight hair looks like some sort of Miss Universe. Nowadays everybody can gain long fine hair to catch the attention of the surrounding people. You can make your hair longer by means of sew-ins. They will benefit your look and create an incredible image of gorgeous looking woman.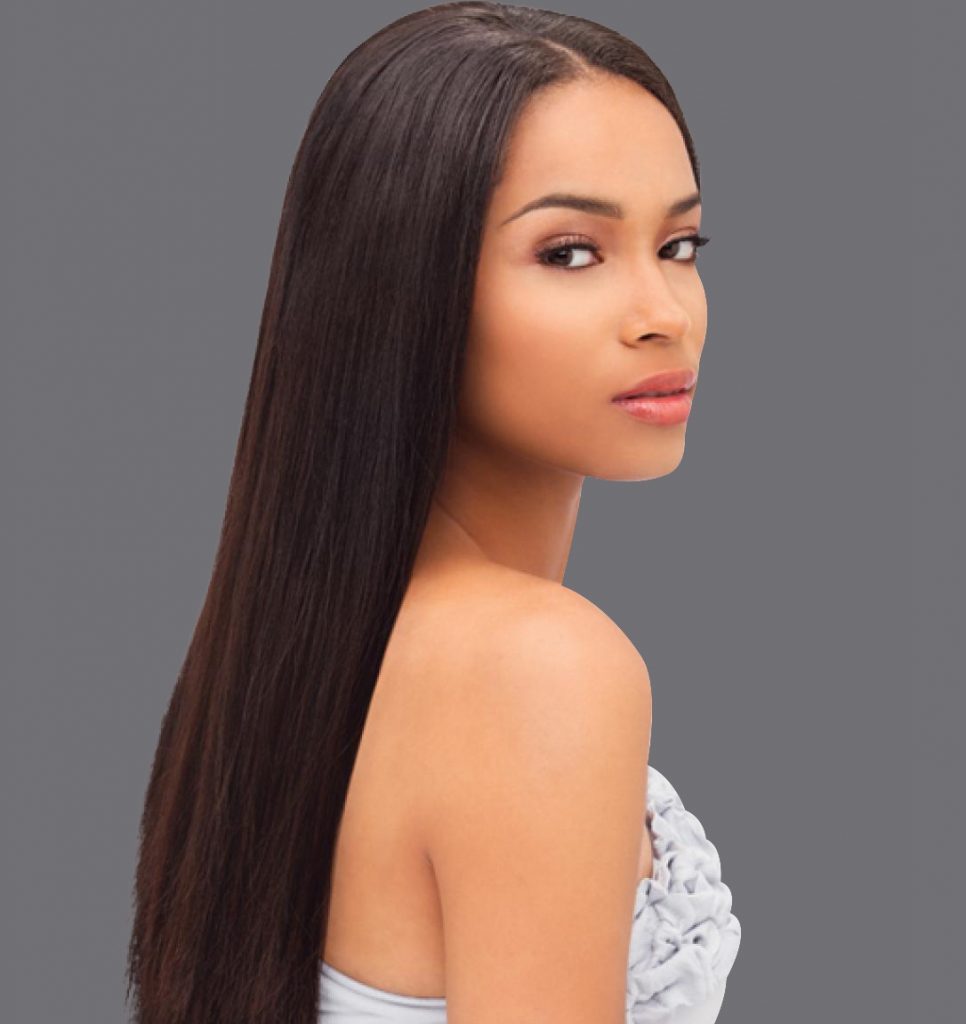 #18 Fast Growth of Hair Is Real
Are you tired of long waiting till your hair reaches the desired length? Is your hair too thin or is it growing too slow? If you sadly nod your head, there is one thing that can bring back a happy smile on your face. This thing is called hair extensions. In combinations with native hair it can easily add the missing length to create unusual fantastic hair designs to surprise everybody with a miraculous growth of your hair.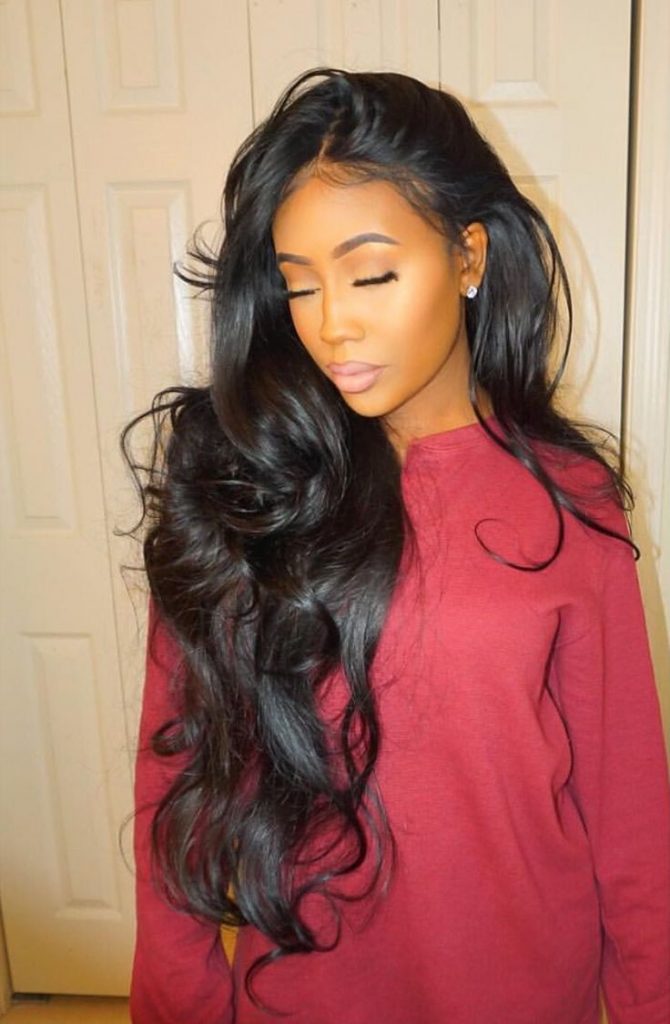 #19 Elegant and Classy
This elegant and classy hair style has been supported by fashionable sew-ins which were connected with the elongated fringe to increase the volume and preserve a fine shape of hair. It is really hard to tell where the native hair is and where the sew-ins are as they are made of 100% natural hair so that no one could guess that your look has been modified.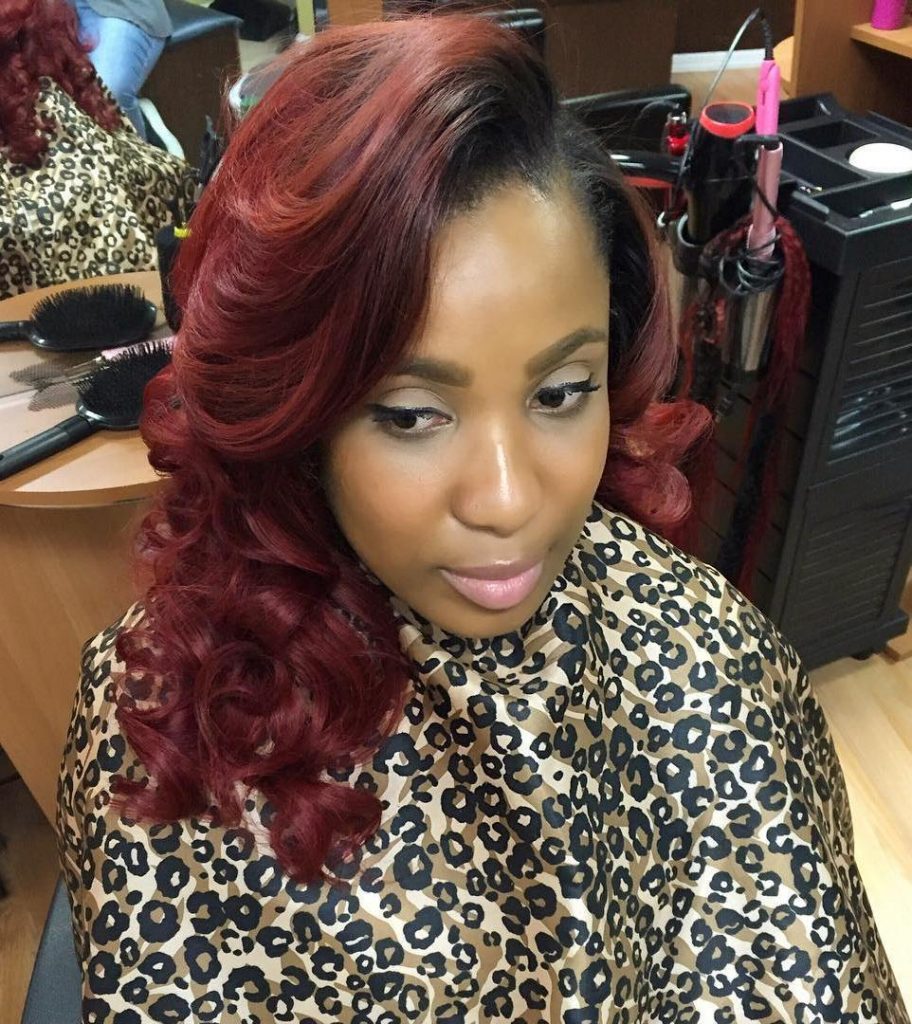 #20 Noticeable Spiral Sew-Ins
This long spiral curls at the ends of the hair are, in fact, the sew-ins to bring the hairstyle to an entirely new space. This technology is based on effective mimicry of natural hair and attached to them very easily and unnoticeably. Only at a very close look someone may notice that the hair was made longer in an artificial way. Moreover, you can easily take them off until next time, thus preserving your own locks from high temperatures during curling.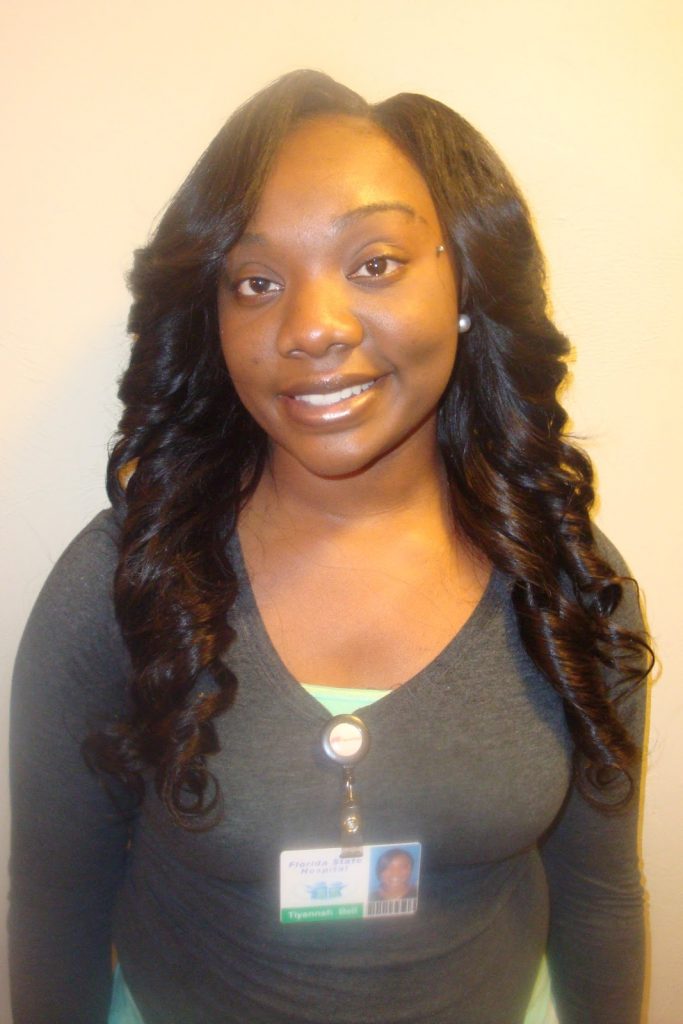 #21 Now You Can Have Such Volume
Voluminous hair styles are definitely among those designs which drive the greatest amount of attention when seen in the streets. Do you have doubts that such a volume can be obtained without any harm for your hair or do you think that your natural gift is too thin for such a design? You are greatly mistaken as such a luminous look can be obtained by simple adding of some additional strands of hair.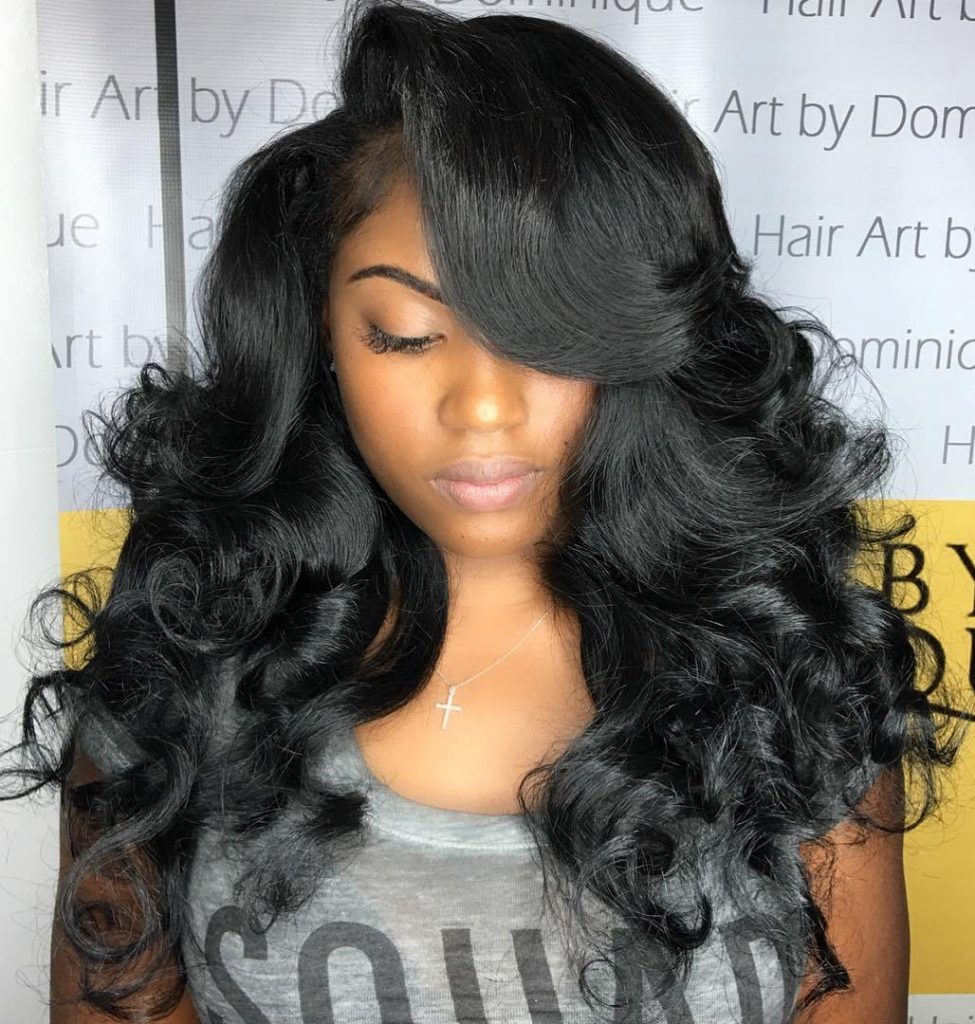 #22 More Red in Design
The tips in this hairdo are painted in wine red color. They are in fact a splendid option for not using paint on your native hair. Use these invisible hair extensions to get fast ombre that has become the latest trend in hair fashion industry and you will obtain an unforgettable look with which everybody around will admire.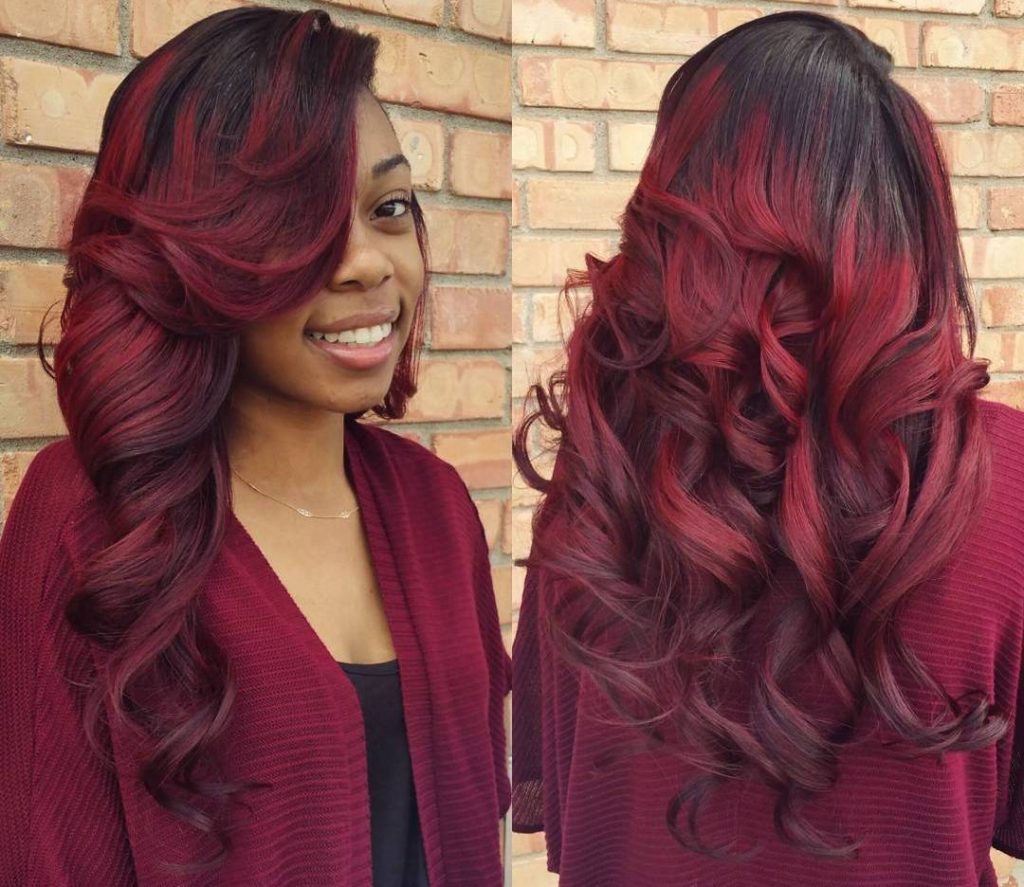 #23 Emphasize the Beauty
The waved hair is great, but the curly hair is even greater. These hair extensions increase the overall length of hair and add some volume to the waves, thus contributing to a general look of a person. Wavy hair always looks attractive and now even people with totally straight hair can create a wavy hairdo without doing any harm to a natural one.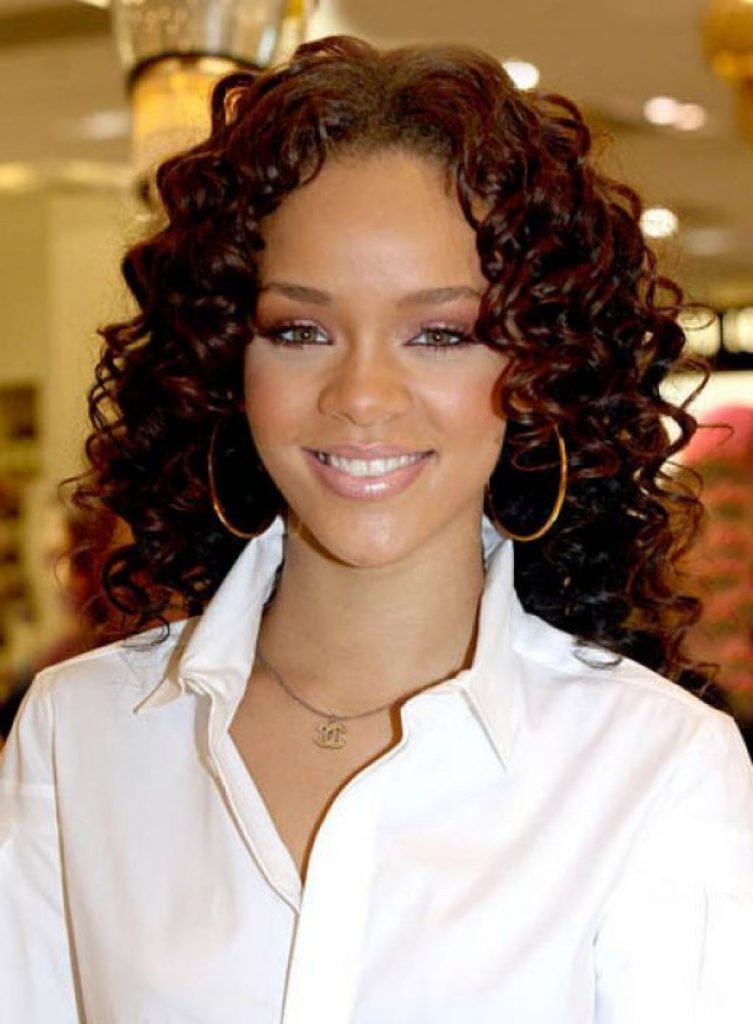 #24 Red on Short Black Hair Extensions
This attractive woman has got an unusual combination of hair design. She has got a rather short hair, however the red locks that you can see are not her native hair. These are sew-ins which were connected to her own hair. With this item anyone can try an image that is desirable and look as awesome and incredible as one has ever wished.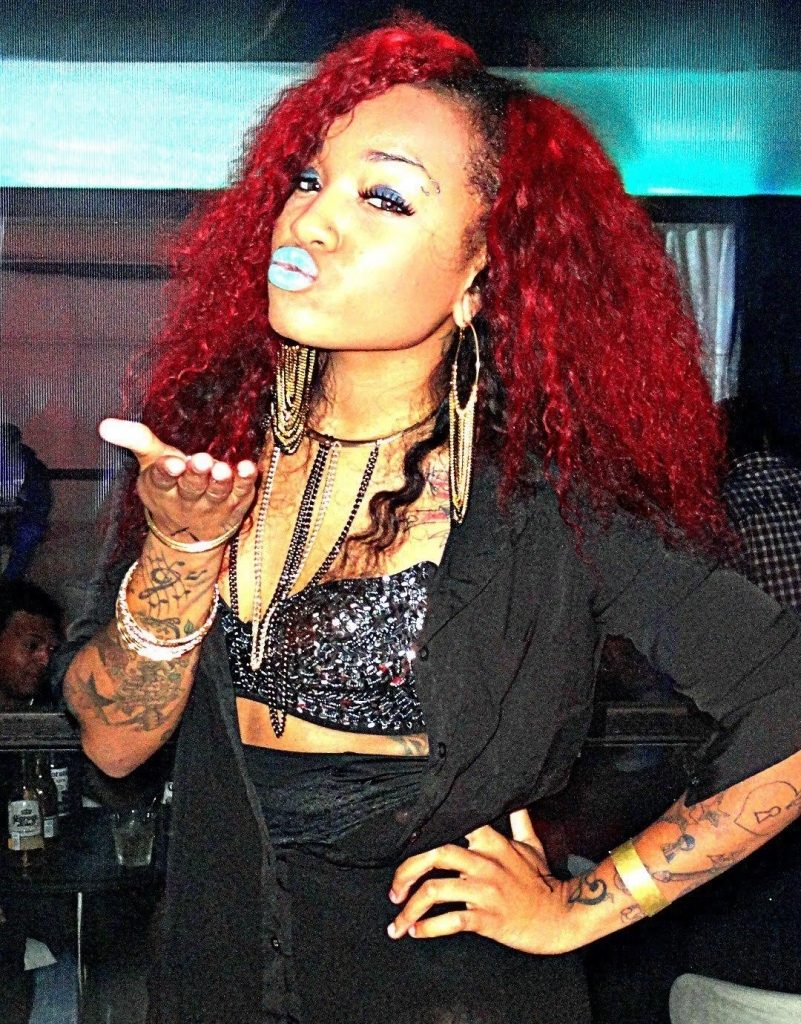 #25 Do You Desire Volume
Even a short hair can become not only wavy, but also more voluminous. These are special sew-ins for short hair design which are greatly preferred by plenty of celebrities. Connect them to your hair and you'll quickly receive the image you could have ever desired. Moreover, they look like you natural hair, so nobody can notice the difference about unusual elements of your design.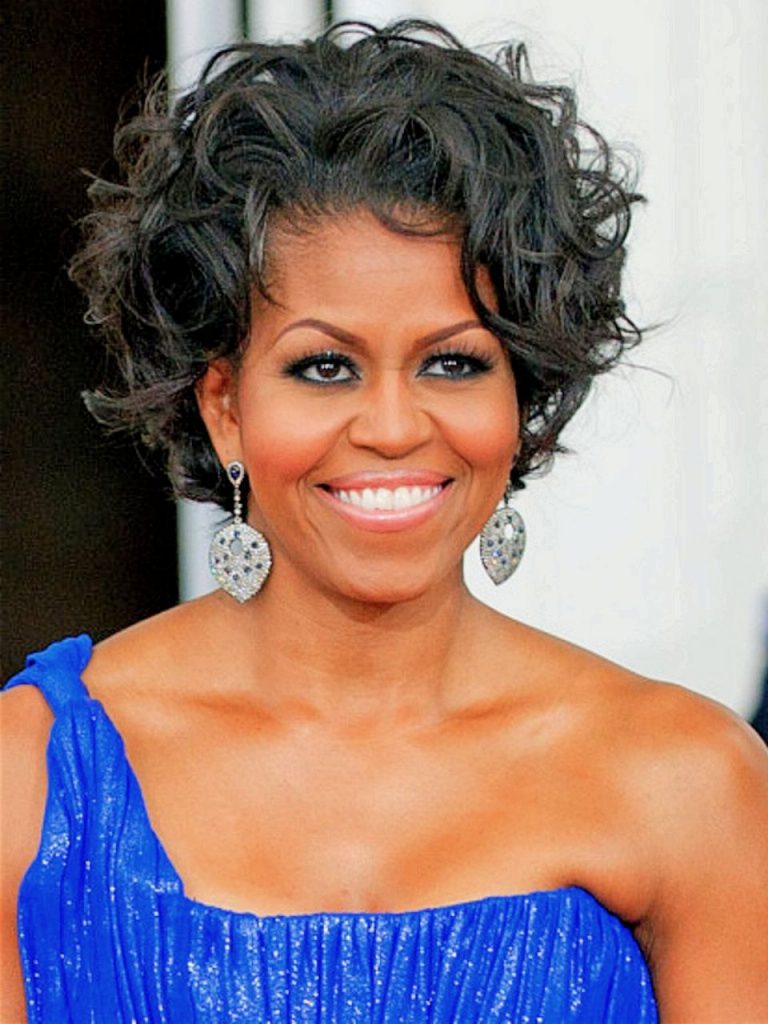 #26 Long Side Sew-Ins
This brilliantly looking bob style was slightly elongated by means of hair extensions which were attached to the roots of original hair of the owner. The hair is 100% real, so nobody can find a difference in the style. They can be attached at any place and in any shape on the head to upgrade the look of the owner totally. The best thing is the possible set of colors – it is truly endless.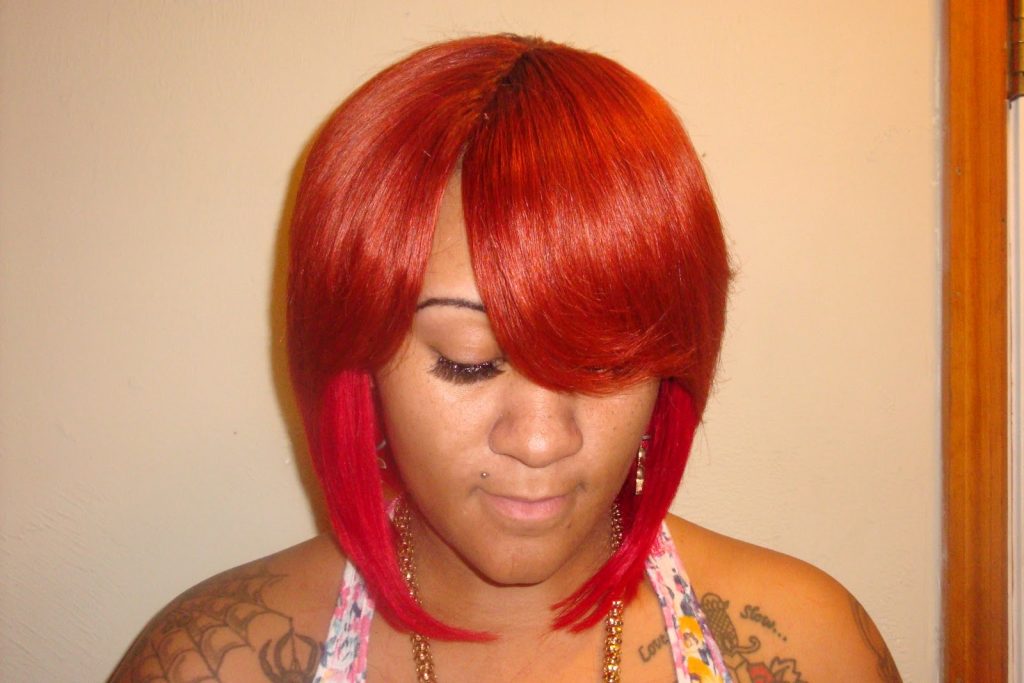 #27 Several Waves for Fun
Now separate weaved locks can be connected to a totally straight hair. The girl on the picture cannot boast with an overall wavy hair. As you can see there are three waved locks at the sides of her hairstyle. These are, in fact, hair sew-ins which are popular among models nowadays. They transform any type of hairdo into almost everything, so it is definitely worth trying.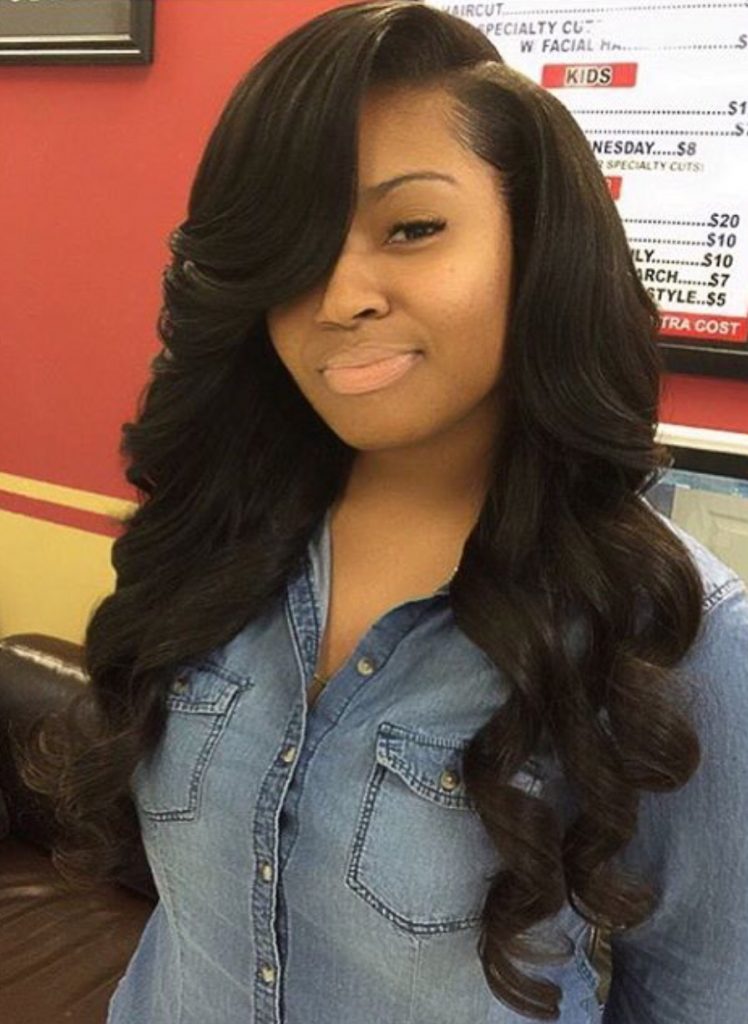 #28 As Long As You Wish
Are you dreaming about acquiring long locks of hair? The long hair represents a true woman nature and an amazing divine look. Now the length of hair can be increased almost instantly with hair sew-ins. Just go to the stylist and he or she will stick the hair to your own one so that no one will guess that it is not your own hair. Everybody around will surely get fascinated when they see this fine glamorous hair of yours.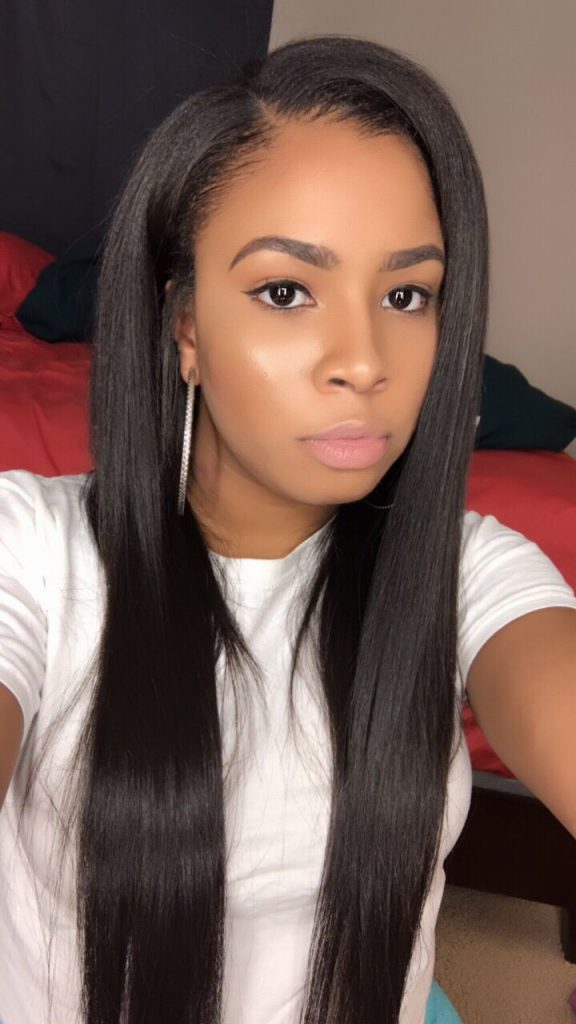 #29 Your Hair Can Look Better
Waves always introduce a truly seducing look. The ladies who have got wavy hair are often referred to as luxurious and aristocratic looking ones. This option shows you long beautiful waves of sew-ins with refined spiral shapes that are able to withstand long wind and even rain. It's an excellent style modification if you desire to go to some party.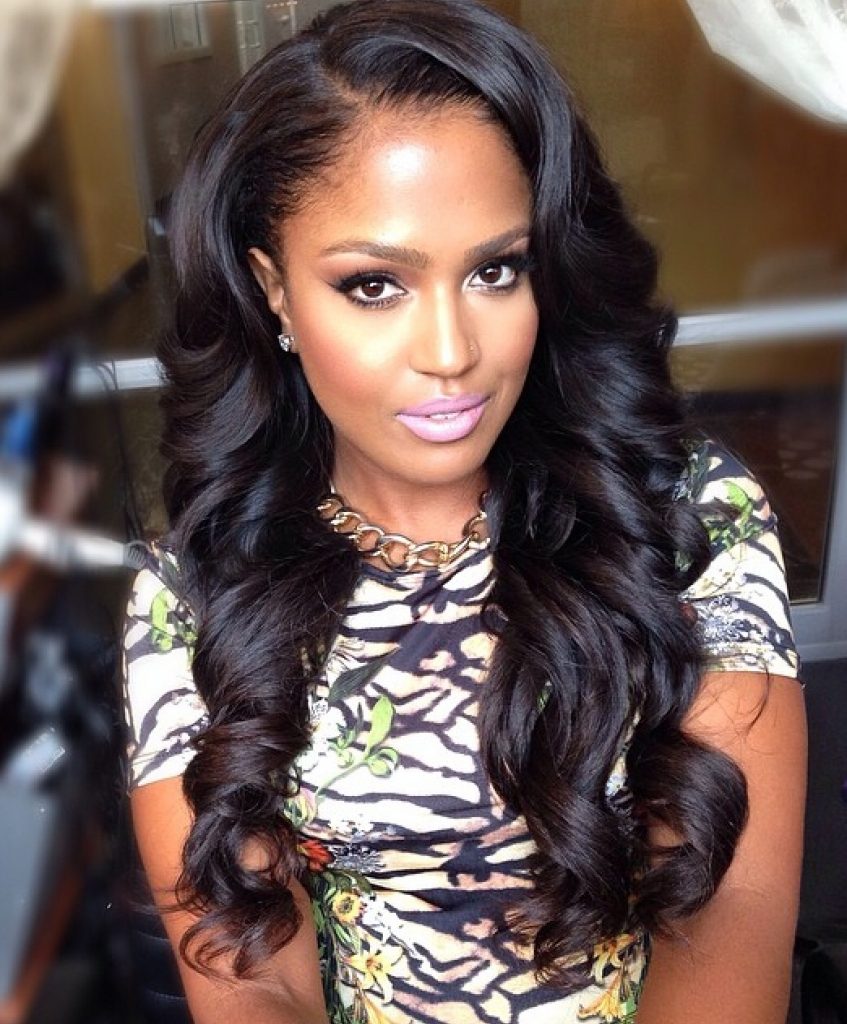 #30 Perfect Long Bob Wig
Wigs are superb for short haircut as you can try them on almost any fashion designed hairdo without waiting till your hair grows of being shaped in the salon. Just get the readymade hairstyle and put it on. You will see the results immediately as on this picture with a fine long bob wig. No more long brushing and straightening the hair – the bob wig has already done that for you.
#31 Pretty Sensual Waves
If you are planning to go out with your beloved person, being pretty is a compulsive inner desire of any woman. Waves are the best response for a person who wishes to look amazing. These hair extensions have been used to add a marvelous sensual look that will be just the right thing for evenings spent in front of the candles and with the man you are passionate about.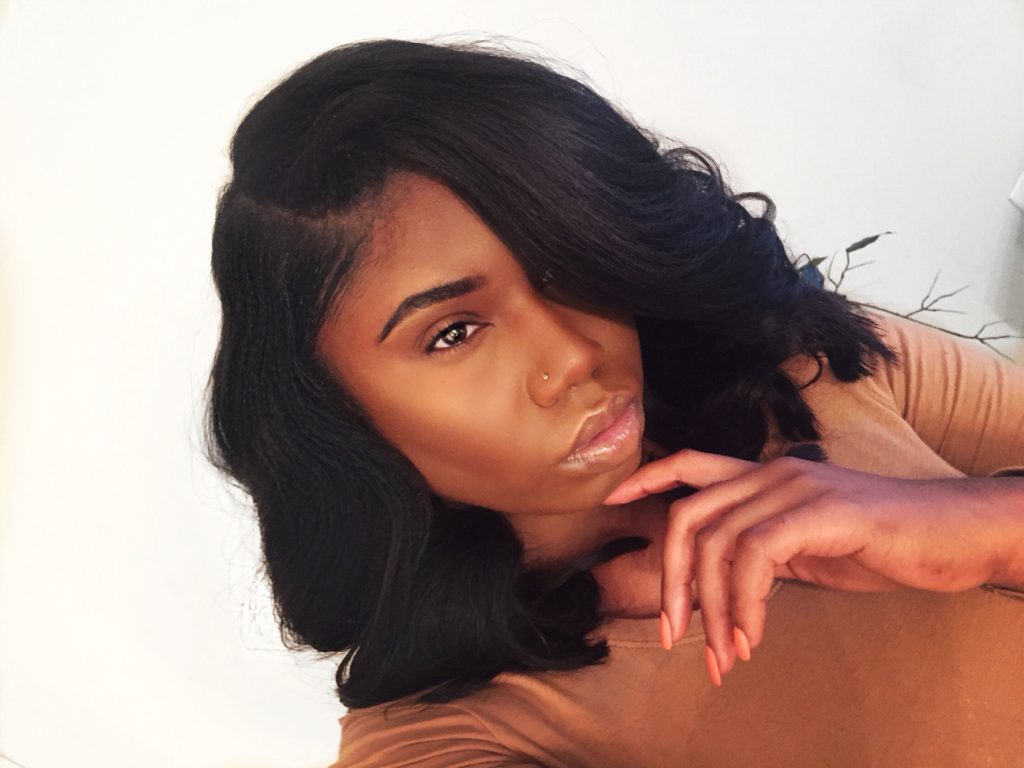 #32 They're Almost Invisible
You can hardly notice them, but, in fact, they are there. Tiny locks of hair extensions are modifying the look of this pretty woman. They have been selected according to color and texture of this woman's hair to resemble the real one. This fine long bob is not the only option that is available. There are many other variants of hair enhancing sew-ins which can be applied to any hairdo.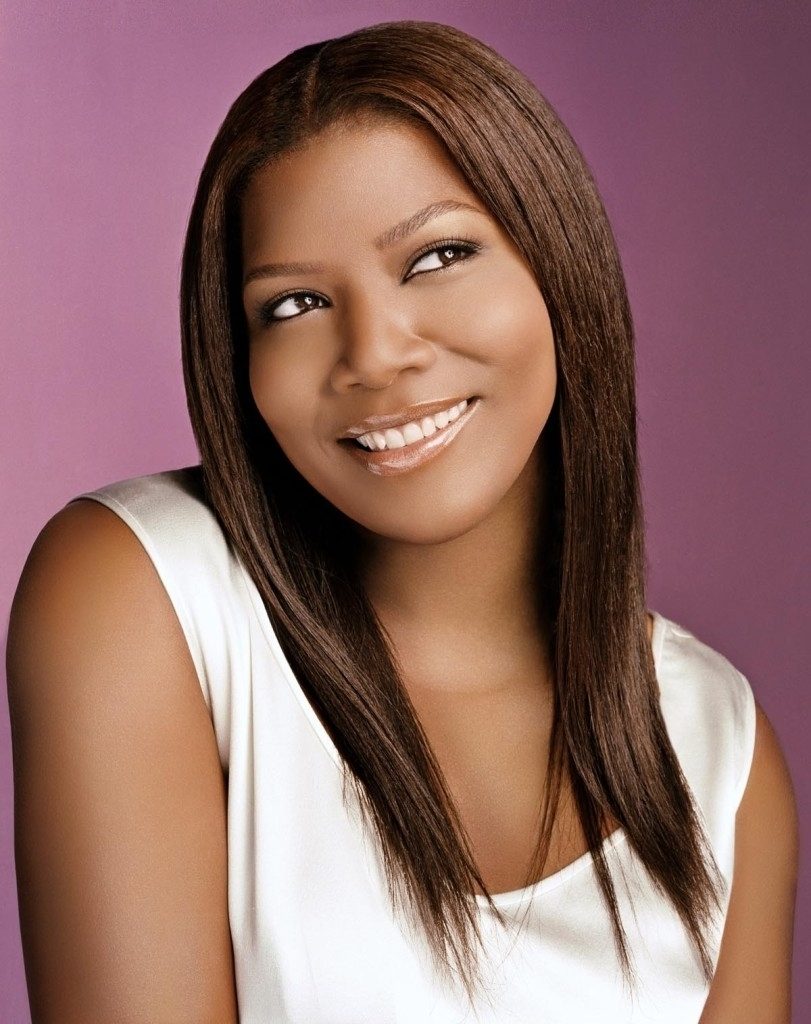 #33 Cascade Hair Extensions
This leveled bob hairstyle has got a set of hair extensions. Asymmetry is on the wave of popularity and it is quite understandable that you want to look fashionable. And what is the fastest way to change the look without waiting till your hair grows? – Correct it's hair sew-ins. The installation is as simple as it can be. After a single visit to a local designer you can have this cascade bob even with a short hair.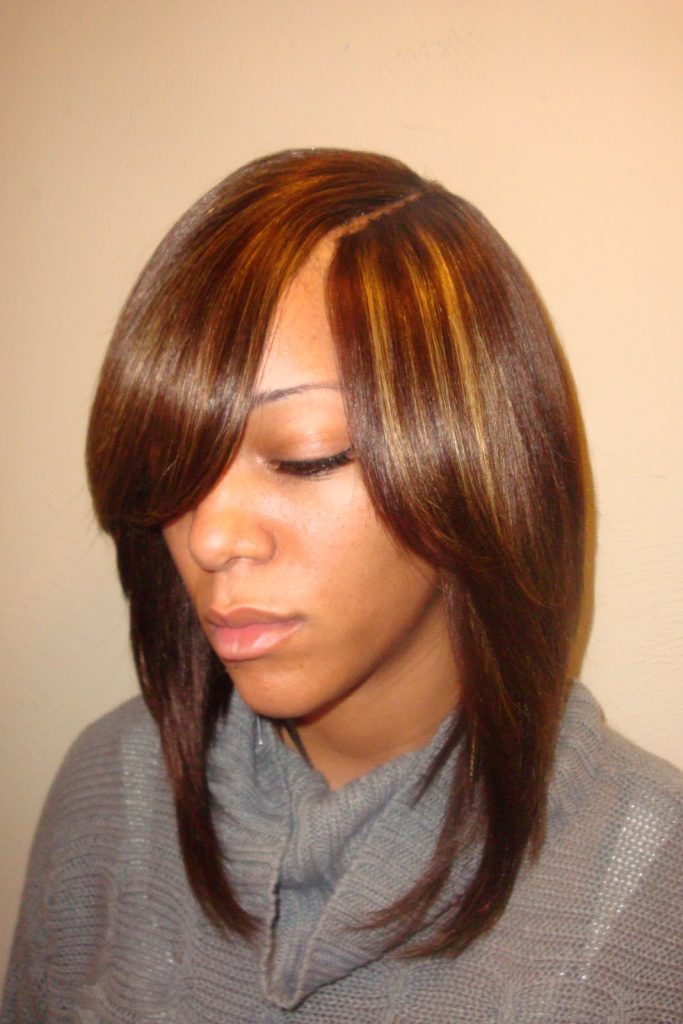 #34 There Are Never Too Many Curls
This is a quite interesting solution for those women who like plenty of spring curls in their head. Each sew-in is in fact a separate curl that is attached to the roots of your hair. You can get as curly look as you want just by increasing the amount of such little things. It's fast and time saving means of organizing a stylish hairdo, especially if the hair is short and thin.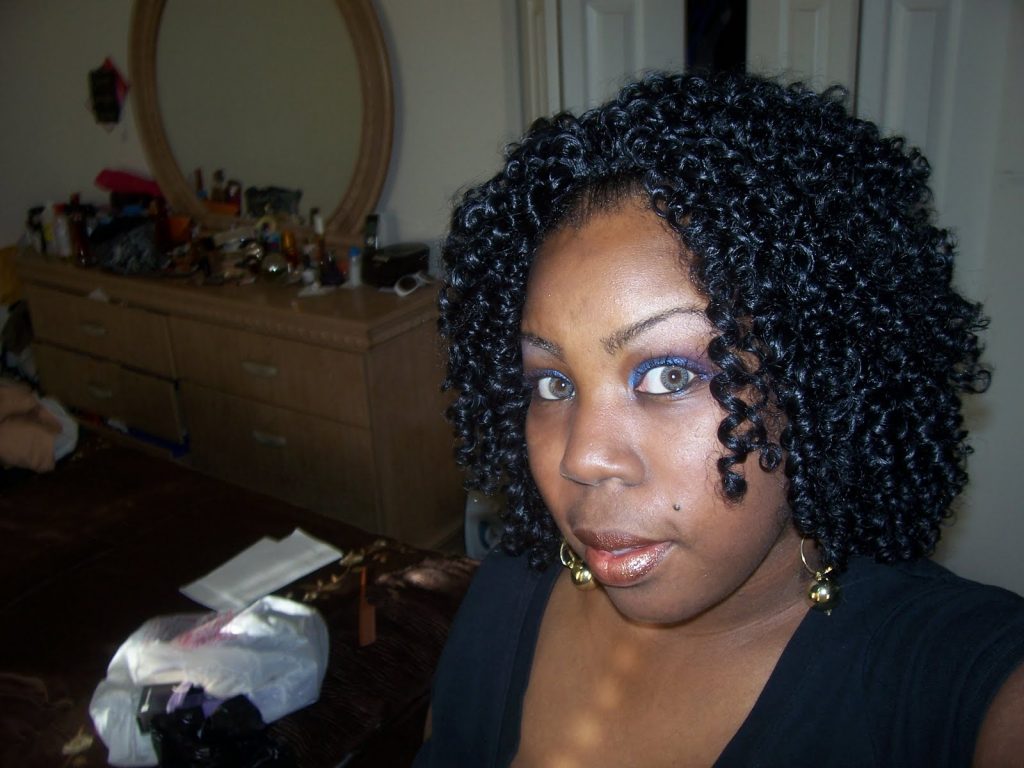 #35 Invisible Extensions
The technology of hair modelling is truly something unbelievable. It can totally change the look of the person in no time. Moreover, the quality of such hair implant is so high the no one will even notice that something was changed about your hair. You will just obtain astonished looks of the fans around you who will look at your new stylish long hair.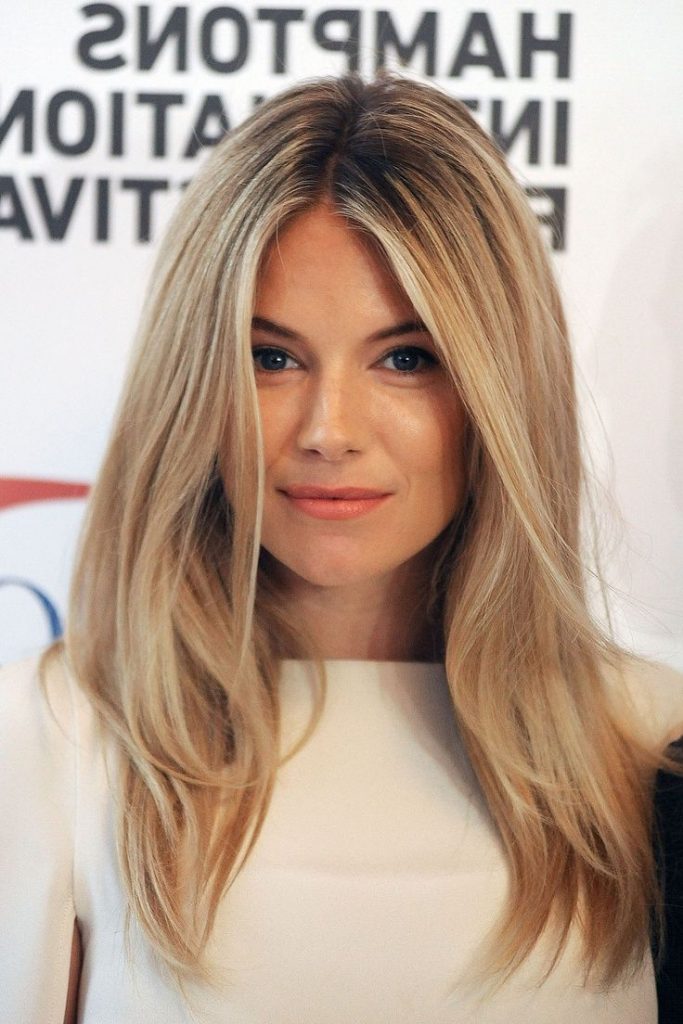 #36 The Waterfall of Waves
This waterfall of waves is a real dream of plenty girls. It definitely makes them look like fairy tale princesses. If you weren't gifted with gorgeous long wavy hair, there's no need to get upset about it. Modern designers suggest this sew-in option to add the length and alter the shape of the hair. You can form virtually any look that you could have ever wished for.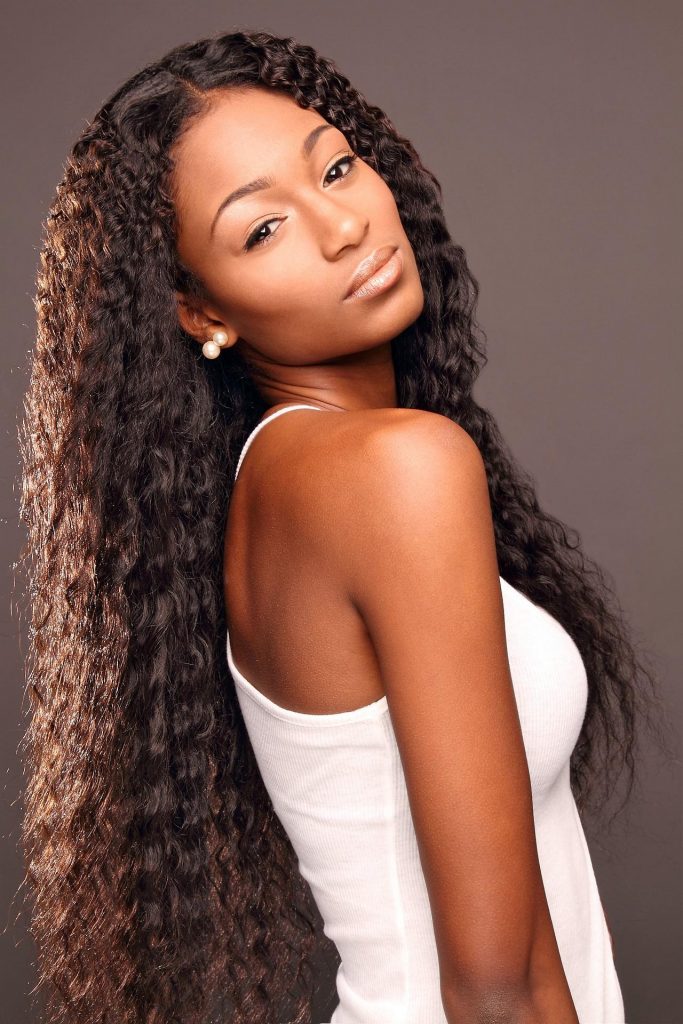 #37 Make Your Hair Really Long
Full back straight hair length has become available even for people with thin and often breaking hair. The means to obtain it is called hair extensions. These are the strands of natural hair which are attached to the natural ones to obtain just the right length of hair. With it you'll look as incredible as never before, because this style of long hair will change everything about your image.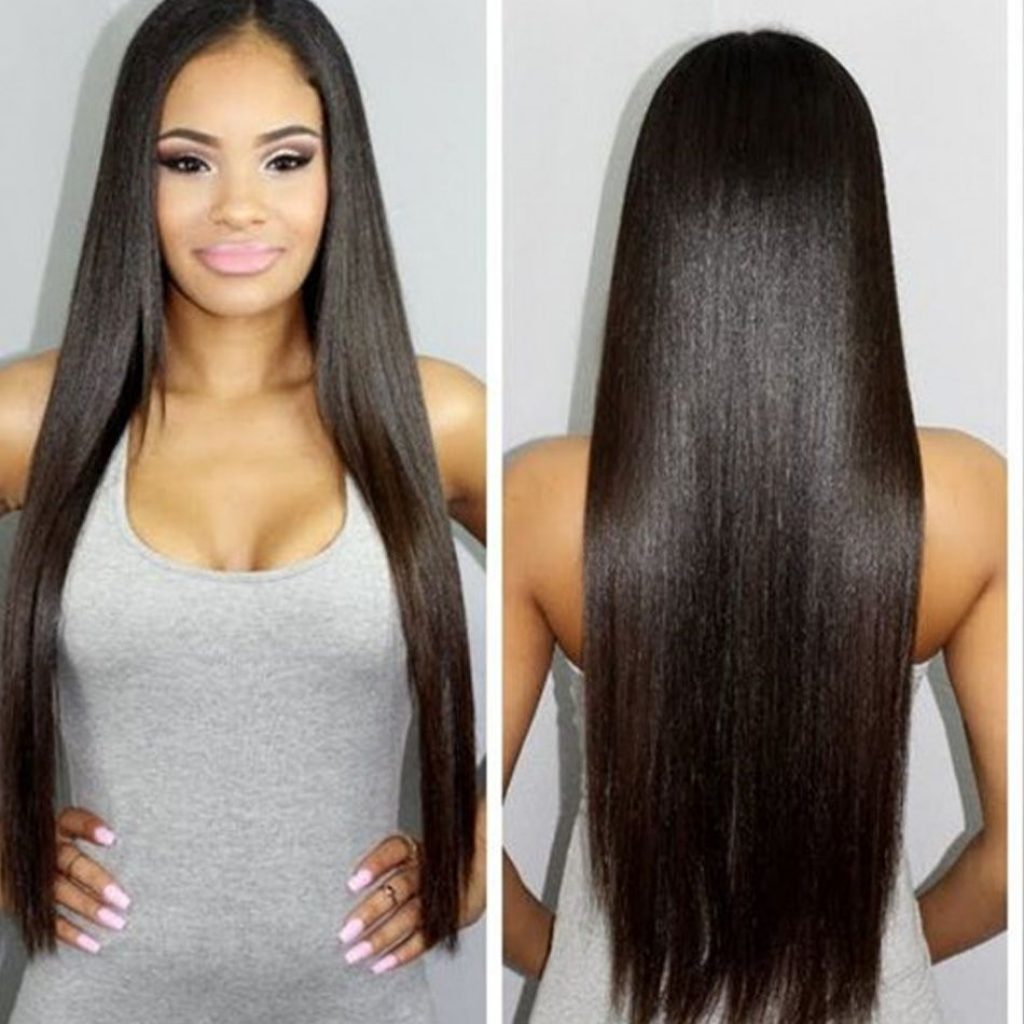 #38 More Volume More Sew-Ins
If you don't have plenty of volume in your hair and have already tested many means of augmenting your look, try this method of changing the hair – sew-ins. This method introduces hair insertions of various length, shape, color and texture to match your natural look. It can be effectively used for a total style change or increase of the volume.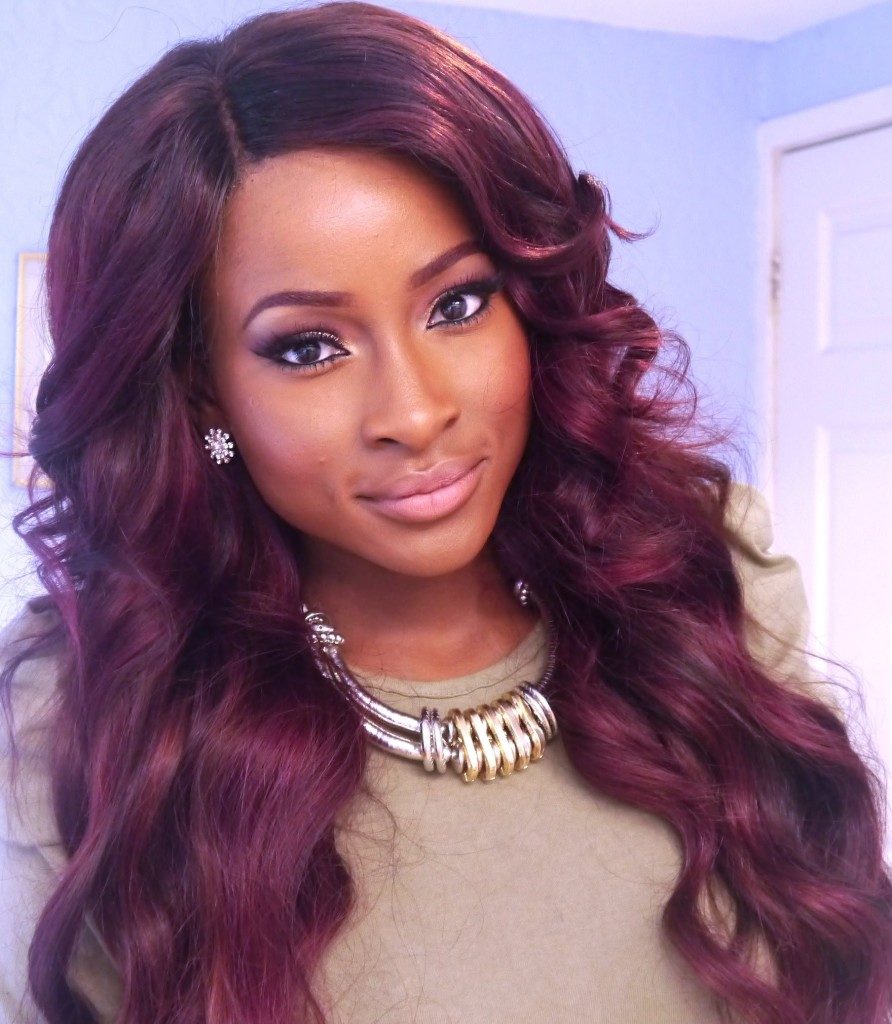 #39 Luxurious African Style Queen
Modest and seducing looks are simultaneously introduced in this fine sew-in design. The top is designed of natural hair, while the waves are made of finely crafted hair inserts to make an image of an African queen complete. Try this image by yourself and you'll definitely like it.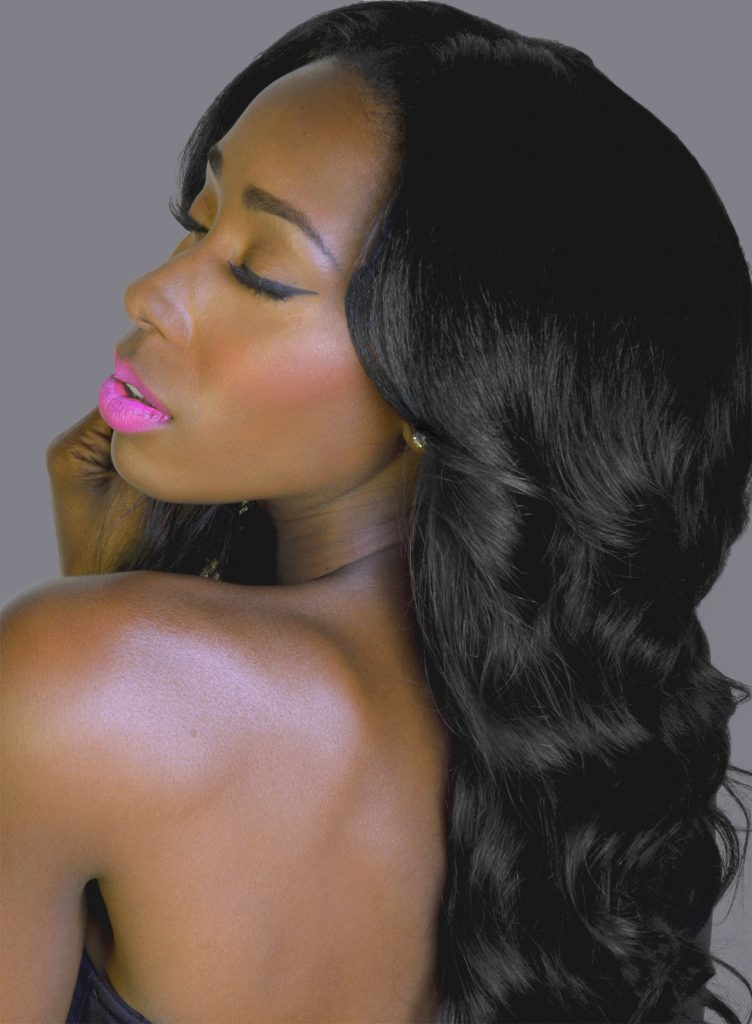 #40 Dreadlocks with a Waved Wig
Dreadlocks are not only a fine style on their own, but also an excellent place to put on a wig of any kind. The wig can be easily attached to the dreadlocks and everybody will think that it is your own natural hair. You can shift between contemporary dreadlock style and refined elegant wavy style. Two totally opposite looks ready in a few minutes. Sound cool, doesn't it?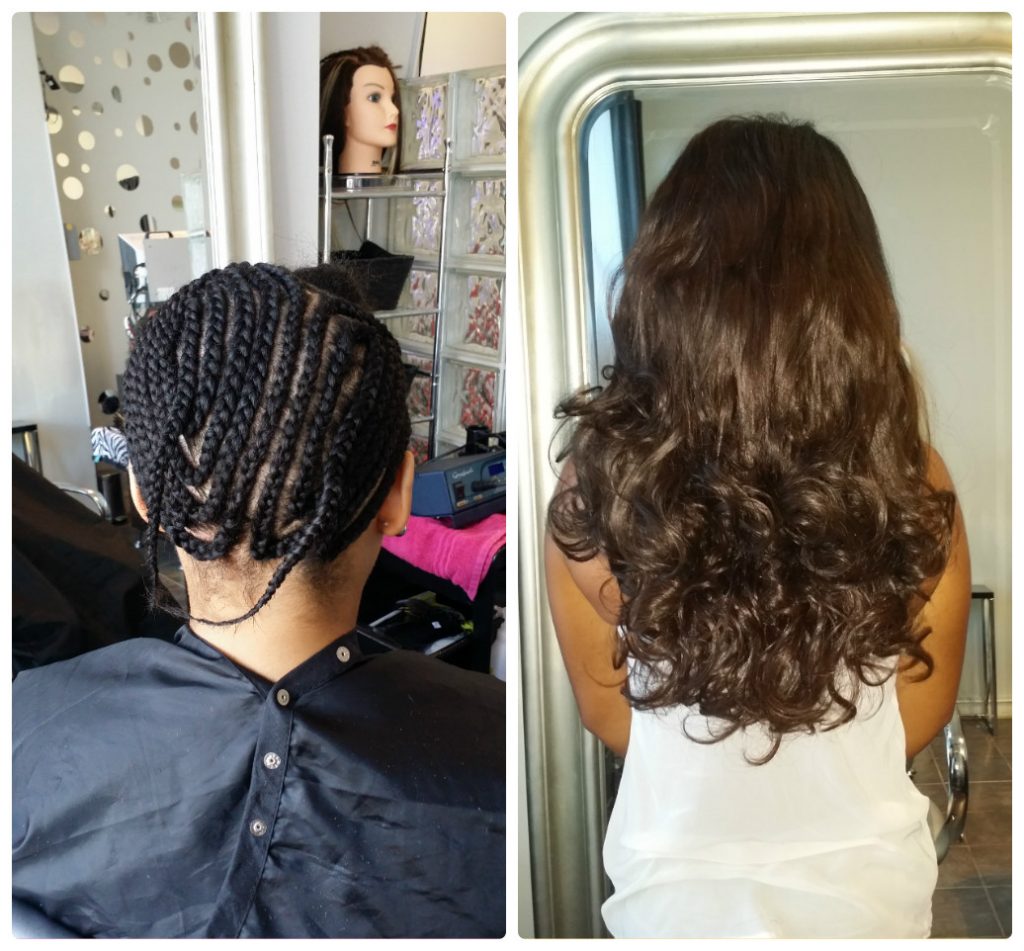 #41 Bob Style Wig
If you prefer short hair to long ones, then you're one of many lucky people who can benefit the wig wearing. It is a simple and one of the best means of enhancing the look with minimum time spent in the salon. Moreover, the modern wigs are attached so well that nobody can see that it is not your own hairdo. Great idea for regular image changes, don't you agree?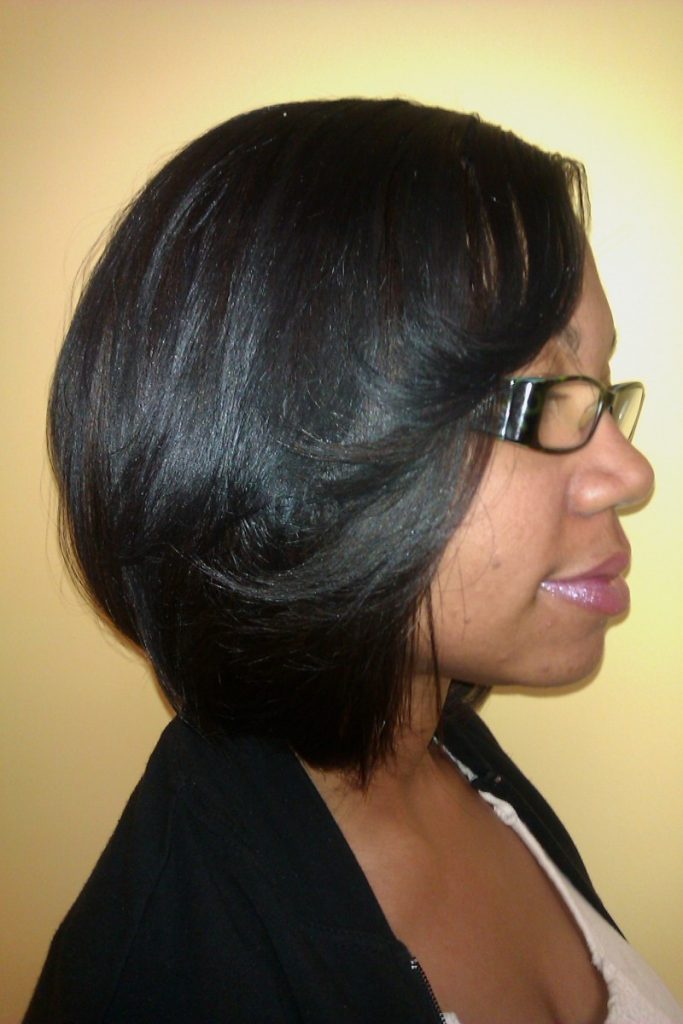 #42 Straight and Gorgeous
Black ladies adore long black hair and there's truly something goddess-like in this image. Long hair describes a confident woman that is also a gentle being inside. In some African cultures long hair is considered a royalty sign, so a woman with such a haircut can be considered a queen. Increase the length of your hair with these sew-ins to look truly irresistible.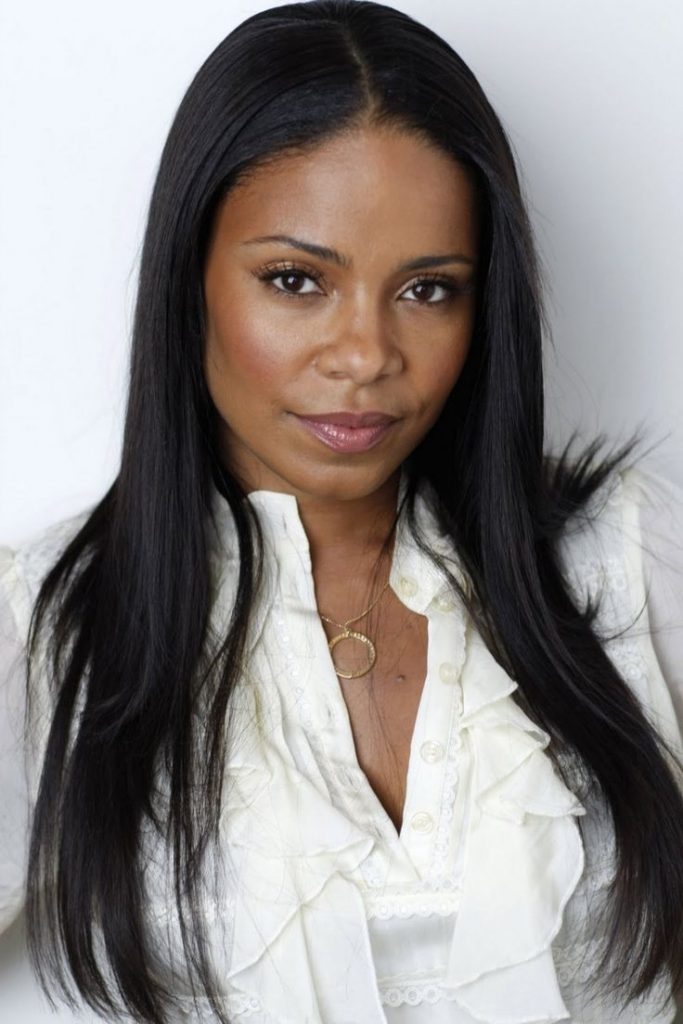 #43 Make Your Hair Look Fantastic
This slightly messy image is something that looks very natural. It is a new fashion trend that is gaining the popularity among people. The strands of hair which seem off are, in fact, the sew-ins which are implanted in a special manner to create an image of wild girl that is always ready to fight for something that she desires. Just try this hairstyle, if you feel it's yours.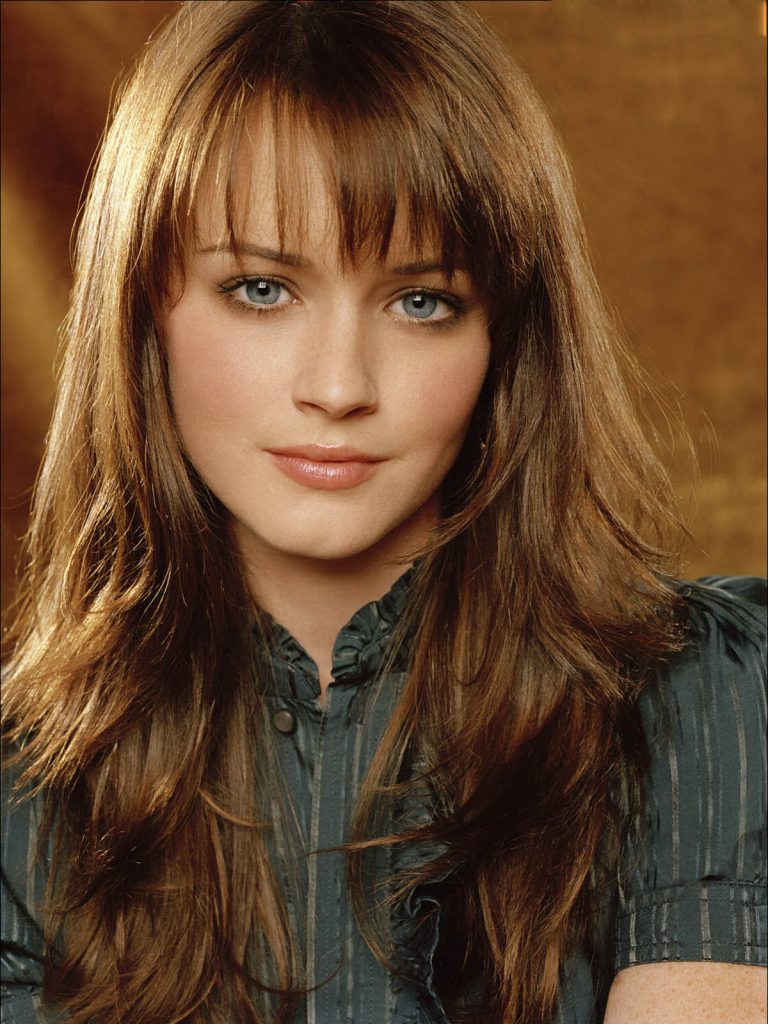 #44 Stylish Violet Extensions
If you want to increase the volume of your hairdo, but your own hair is of a very unusual color – like this one, don't get discouraged. The sew-ins which are in a wide use by women of all ages can become your way out of this seemingly difficult situation. There are plenty of hues available for the sew-ins so that they could completely match your own hair. So, in fact, you don't have to worry about anything. They will do their work with your volume.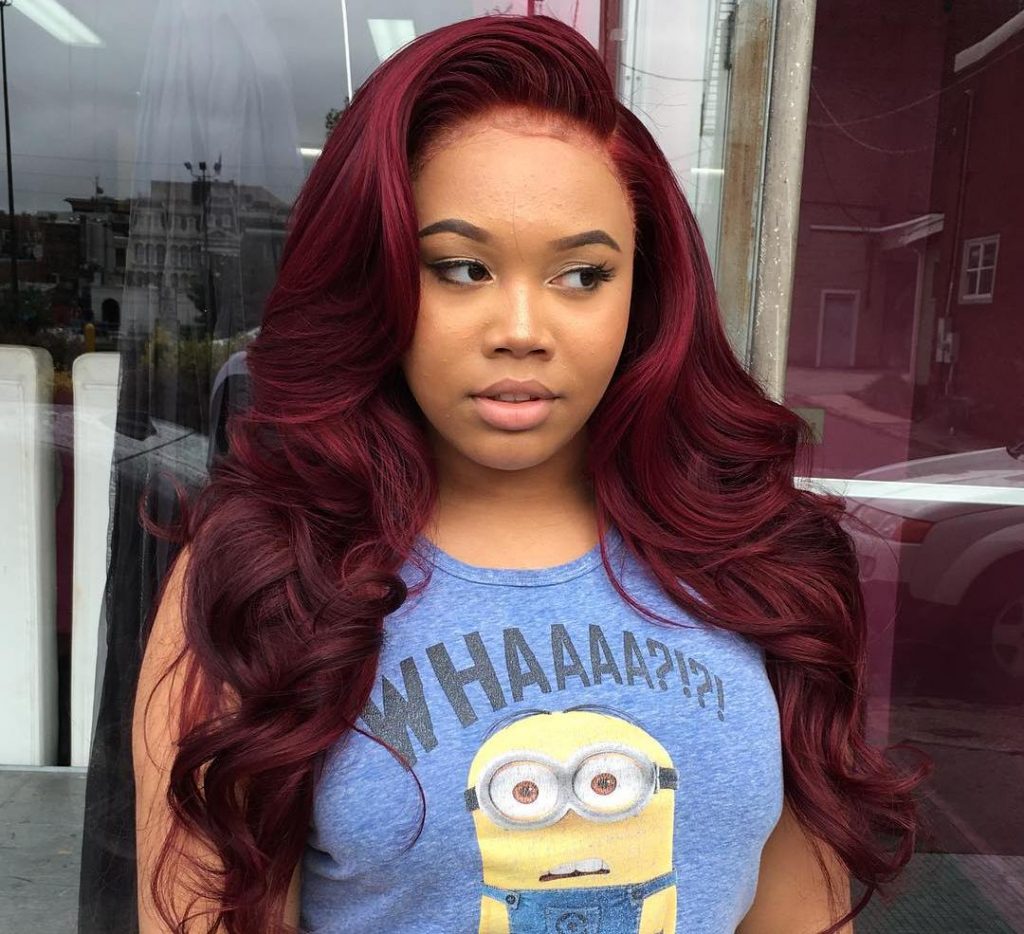 #45 More Curls Means Better Style
Girls are fascinated about waves and find plenty of means both usual and extraordinary ones to acquire beautiful waved hair. The curls improve overall look and add playful air to the owners of such hairdos. There is a variant with curly sew-ins which can add even more curls to your fashion look. It is very simple and available in almost any hairdresser's.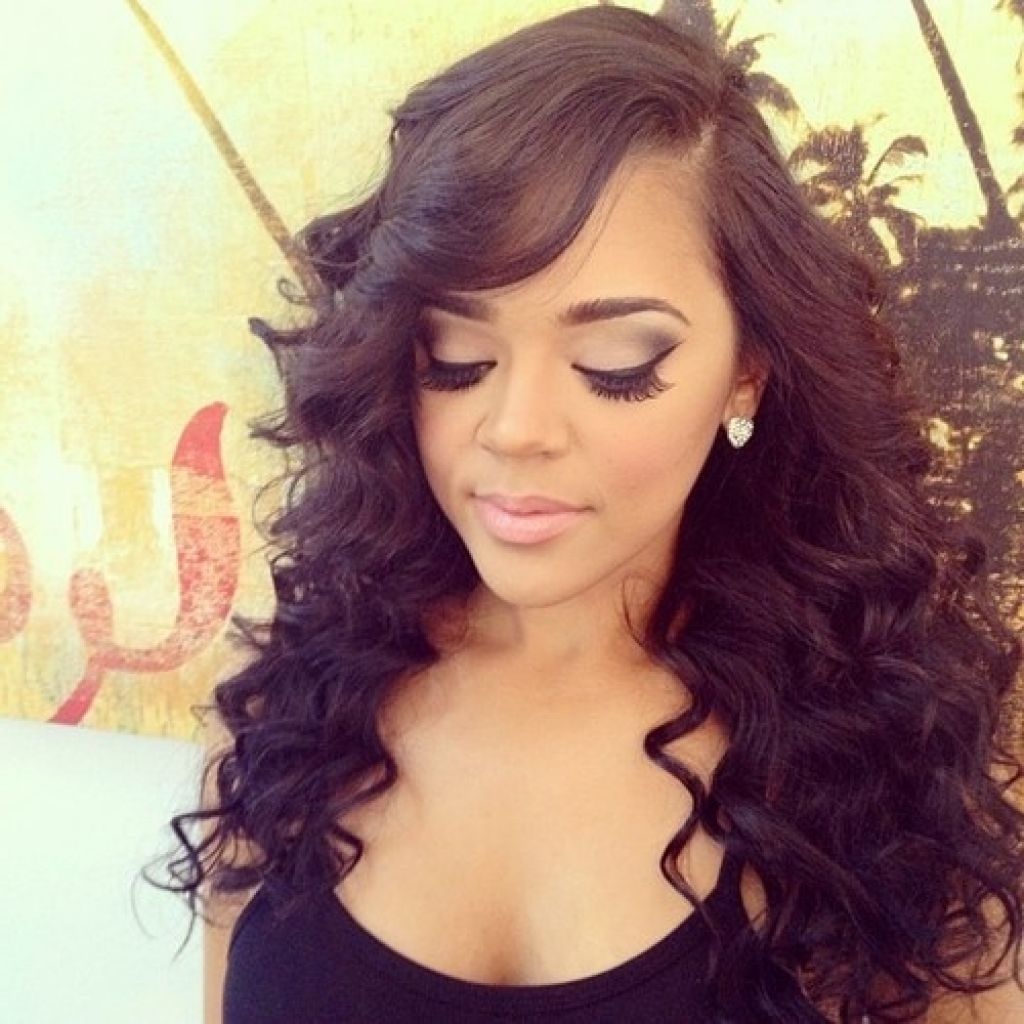 #46 Richly Colored Hair Gradient Sew-Ins
This tangled hairdo that is very colorful, in fact, a sew-in hairstyle. The locks of various hues were connected with this girl's hair to provide her with an attractive gradient that really makes her look bright and colorful. The plated elements were performed specifically with sew-ins to avoid problems while untangling the hair. It's not just a hair design – it's a little masterpiece of art.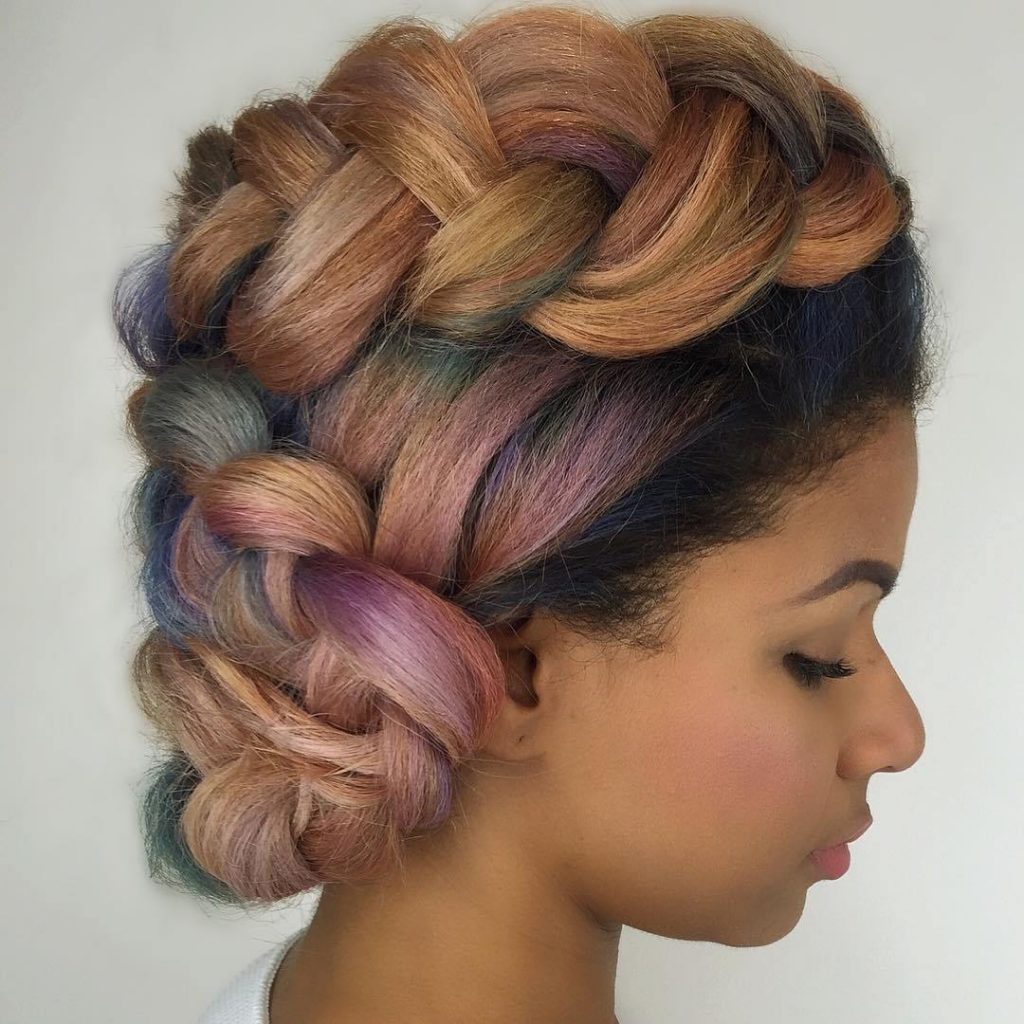 #47 Colored Lock for a Marvelous Look
No problems while creating waves – this is a dream of many women. And it has become a reality! No more hard alchemical operations with various fixating foams and gels or manipulations with stylers. The future is here and now you can upgrade your look with fashionable gorgeous locks of inserted waves to bring your beauty to a totally next level.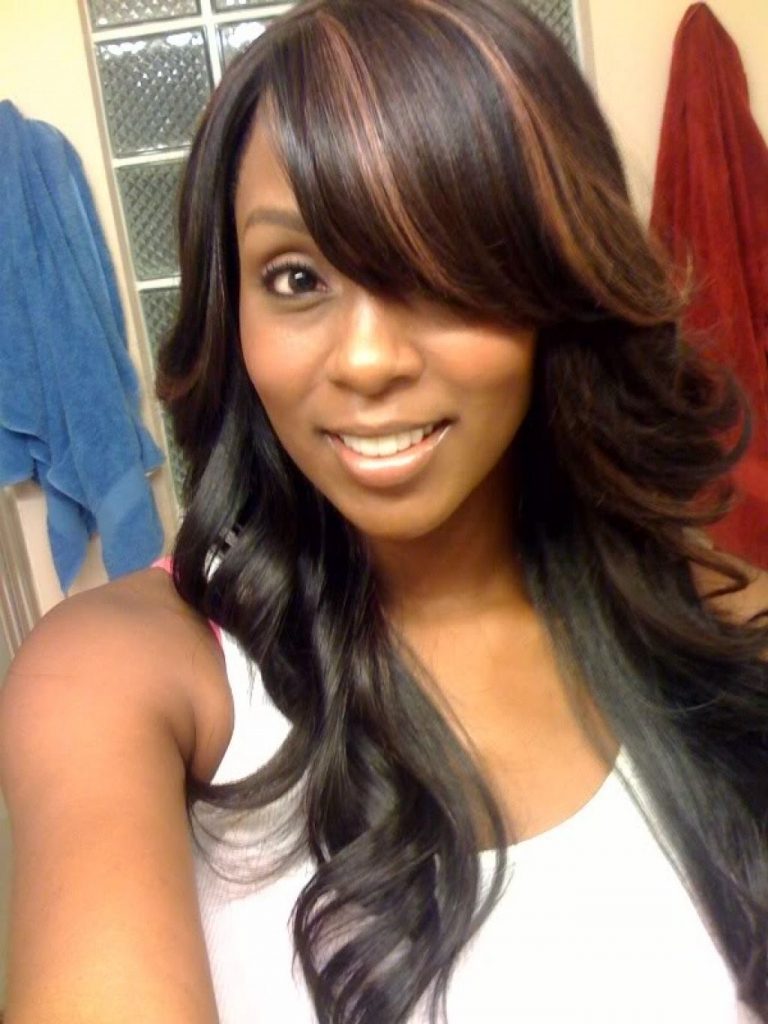 #48 Extra Long Hair Extensions For a Better Look
Among various options of hair extensions this one is a rather peculiar one. It is applied with extra-long hair. Some people might ask why people with long hair require extensions. It is very easily explained – in some case women with long hair have got a little problem – their natural hair is very thin. This extensions were designed specifically for such ladies to add some volume for a better look.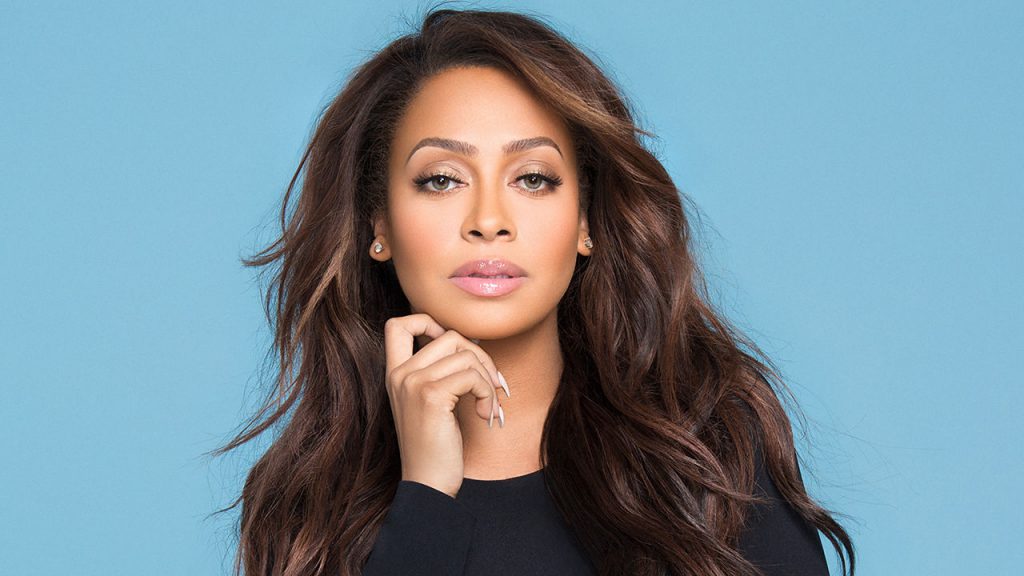 #49 Waved Sew for Symmetrical Cut
Symmetry is very elegant classical look that reflects a strict and righteous person. Everything must be correct and that will be this way if the lady desires so. In case you are the fan of symmetrical look, you can try this unusual wavy bob that is being accompanied by unnoticeable locks that are sewn to the roots of native hair. It serves to add extra volume to short waved hair.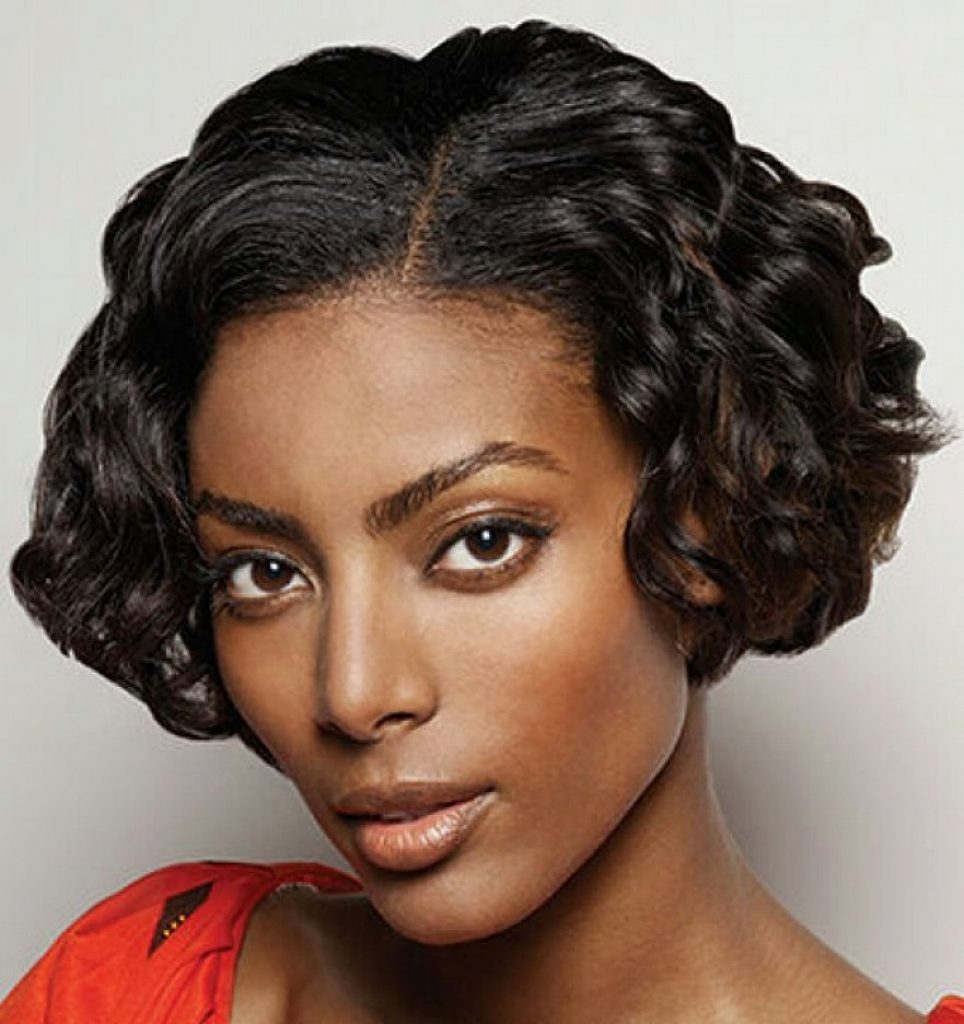 #50 Wave Extensions for Better Shape
Extensions can be of various types and shapes. In this case we're looking at wave extensions which are ornamentally combined with straight short hair. It looks quite extravagant and classy and is a fine option for those who want to try hair extensions for the first time. If you like this modification, you can always try new options as there are many means of changing one's style.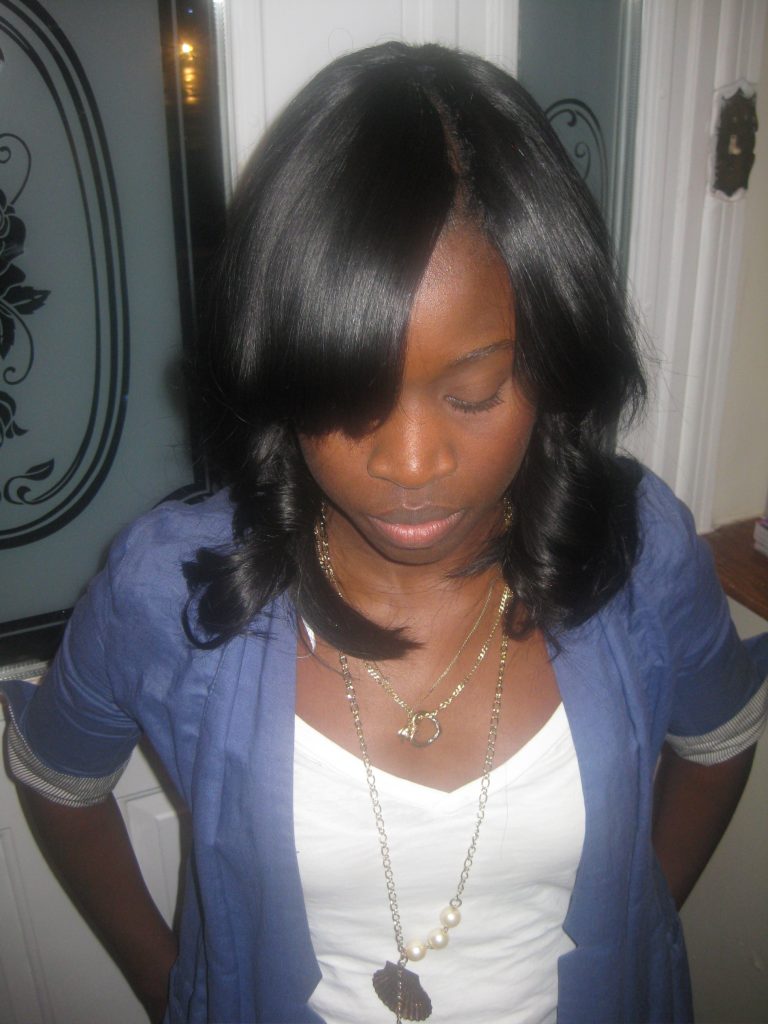 #51 Bob Cut Volume Sews
This short bob looks very chic and luxurious like of some Hollywood star actress. The volume looks really amazing and together with a diagonal brushed fringe an image of a top society woman has become complete. There's a tiny little secret in this hairdo. It has been modified with several sew-ins to grant extra volume and provide better fixation for a long wearing.
#52 Additional Layers for Extra Volume
Here we've got a fine look that has been slightly modified with sew-ins. There is a mid-length cascade that has been enhanced with additional locks from below to gain extra length and volume. Altogether the lady achieved a totally different look that emphasizes her soft facial features like eyes, lips and cheek bones. With this hairstyle the girls look truly astounding.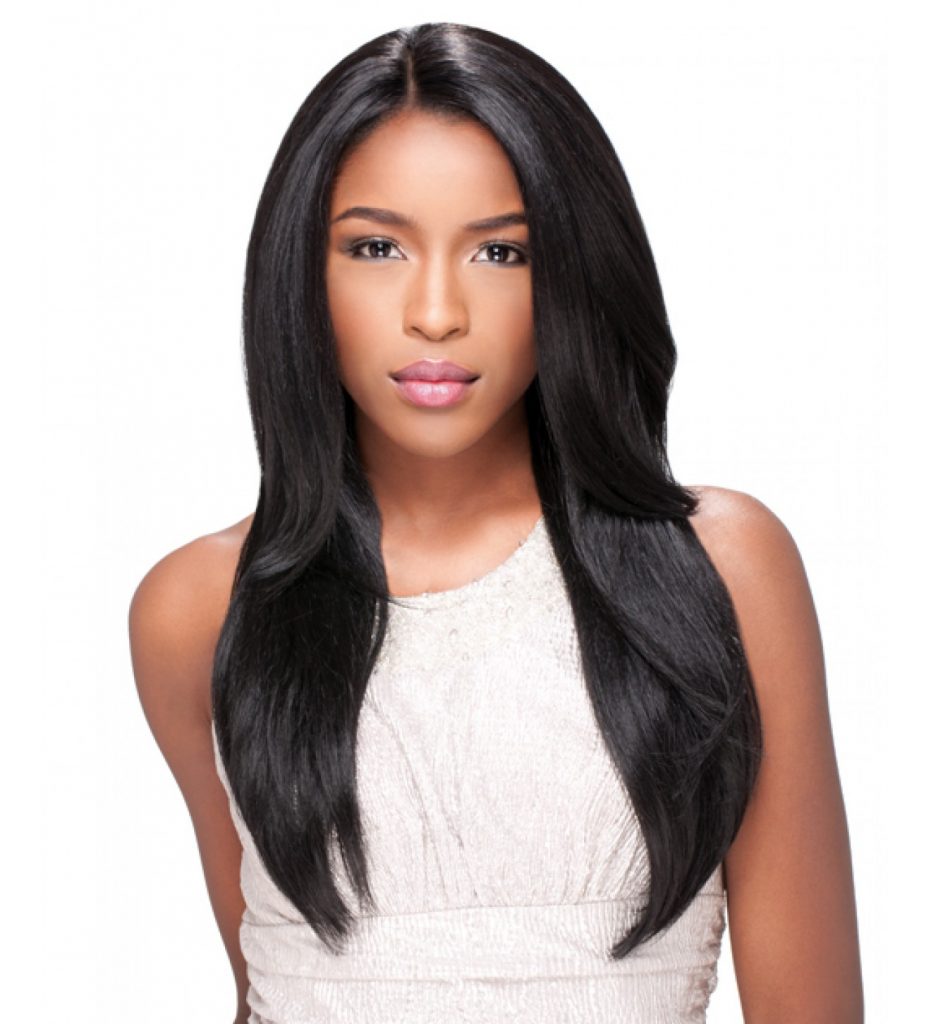 #53 Fine Black Curly Locks
You don't have to spend many months waiting till you have the hair of a decent length to create such a hairdo. Use these sew-ins to upgrade your look. There will be no need to use the curls every morning to obtain such hair. You can also forget about perm that destroys the hair structure and makes it thinner. With a very simple procedure you will receive a hair style of your dreams.