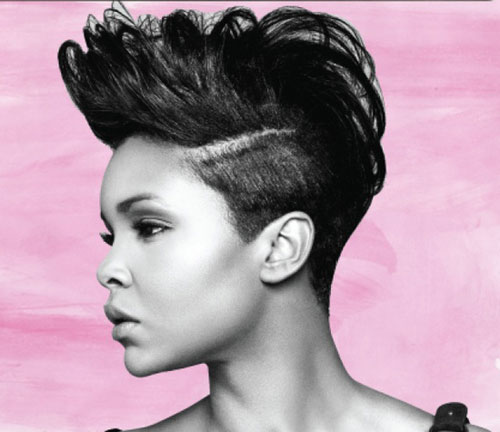 Top 9 Most Popular Short Hairstyles for Black Women 2020
It takes time and efforts to be stylish and look perfect. However, black women are well aware of how to stay in the limelight by simply maintaining a neat image of themselves. Short hairstyles are a great solution for ladies wishing to follow the fashion trends yet upholding their individuality.
What's your focus?
As short hairstyles can't come in a variety of shapes, the accent should be put on professional skills with which they are made. Years 2013-2017 opt for chic and originality in hairdressing. If you are tired of typical African curls, why don't you consider straightening your strands? Or do you want to be super extravagant? Bobs, mohawks, puffy ringlets are ideas that have found and keep gathering new allies among black females.
#1 Magnificent hawk 
Mohawks draw curiosity in the public but – let's speak frankly – not all girls feel comfortable with a challenging hairdo like this. Hair stylists recommend to take a look at feigned hawks. With an eye-catching hawk decorated with partial shaved areas, black women don't make an impression of hair fashion rebels.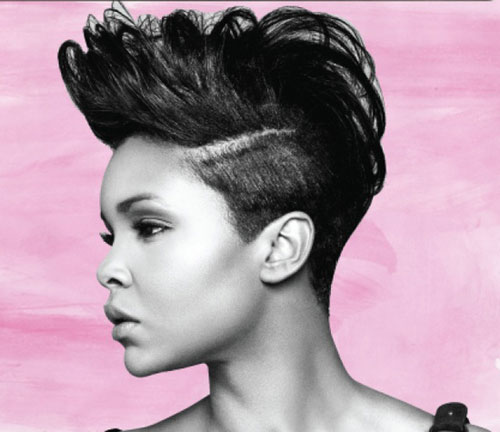 Hair arranged in a cut hawk manner like you see above is a happy medium between too trivial and excessively bizarre appearances.
#2 Multicolored bob
Wearing strands of distinct hues erases the edge between being a girl and turning into a mature woman. A chin-length hair and its slightly sloppy styling frame the face in a beneficial manner while bangs carelessly combed to one side cover the forehead and add desired signs of a casual vogue.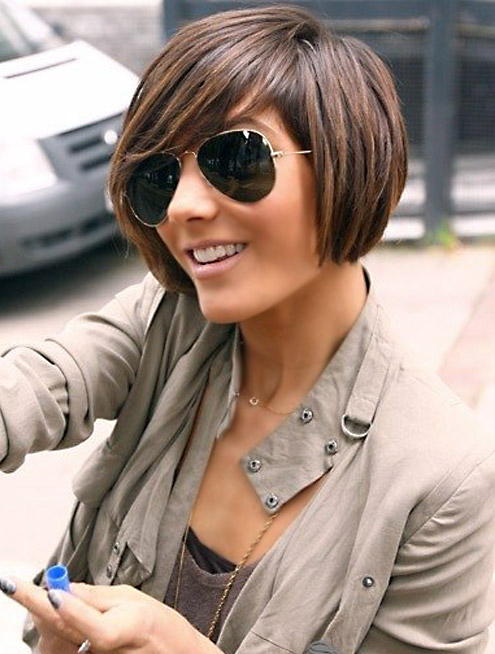 #3 Super short and super cool
Ironically, to have well-groomed hair, African ladies need some undoubtedly cool perk. With a shaved head, it's quite difficult to change an image but once varied by means of  a scattering of pink snow on top of short curls everything is so much interesting. To fulfill fresh ideas of which hairstyle to choose, let your hair grow out just a little bit. The girl on the photo below is so sweet and so bold. Don't you dare be so cool?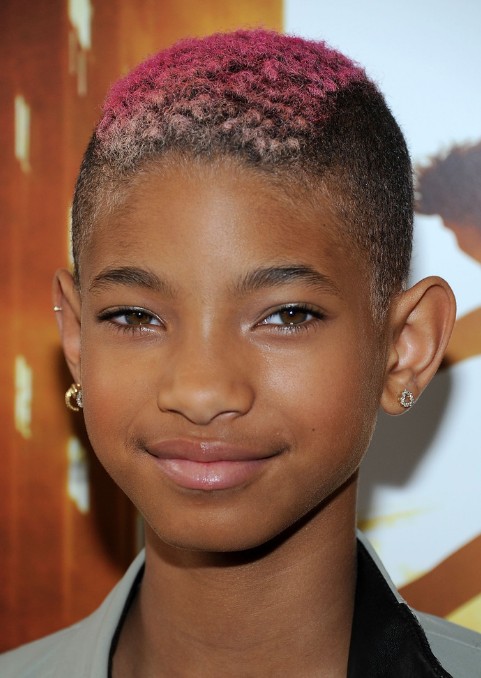 #4 Messy bob
Caramel and brown additions to black girls' hairstyles are winning colors. In a combination with black strands, brown (and its variations) play up an exotic complexion and warm tones of an African skin. Don't smoothen the hairdo with stylers – it looks perfect when you leave it slightly unkempt.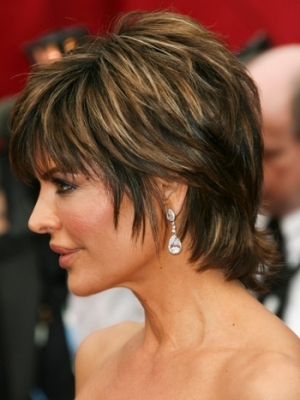 #5 Brownish bob
Even though bobs are never out of fashion, some females will find them too simple to wear. The whole thing is just in preferences, but if you also look for something special in classy bobs, experiment with dyes. Shades of brown almost always fit with natural profits of Africans.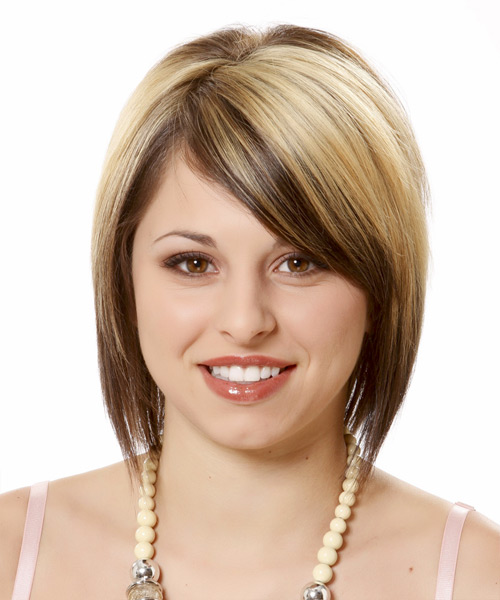 #6 Just pixie
Bobs and pixie styles are so unpretentious yet they never come out of fashion. Pixie flatters both white and black girls and brings a refreshing effect to its owners. Strands seem darker and more voluminous at roots, but a fluffy texture of hair up to tips supports this optical illusion of volume as well.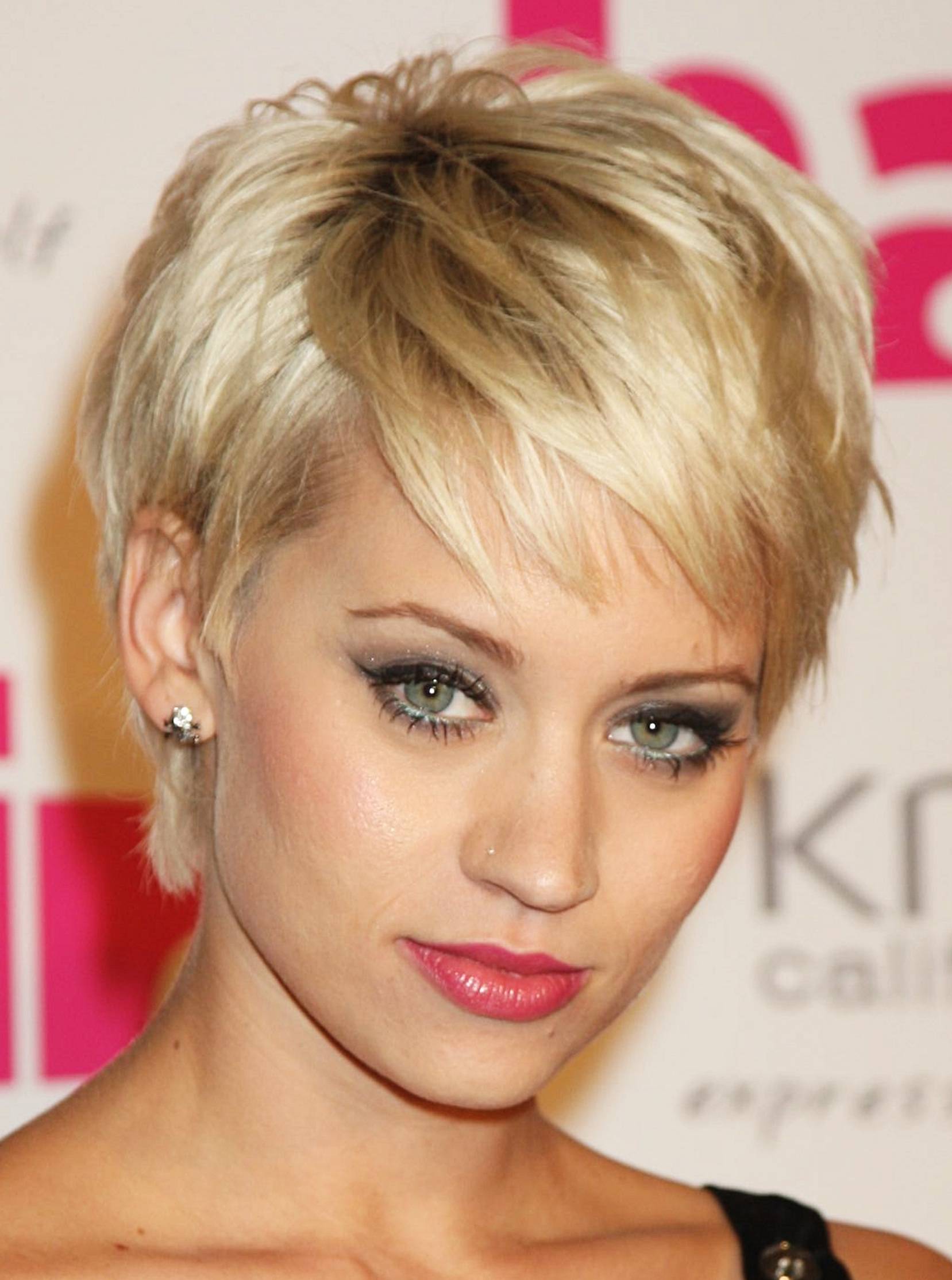 #7 Waves and locks
When hair turns gray as years pass by, women struggle to hunt out some smart ways of looking up-to-date without a need of dying their locks too often. It might be reasonable to add some white strands on purpose so that on the whole your head doesn't betray your age. Natural locks and well-styled waves as if say: 'It's never too late to feel awesome and show this amazing feeling via your image'.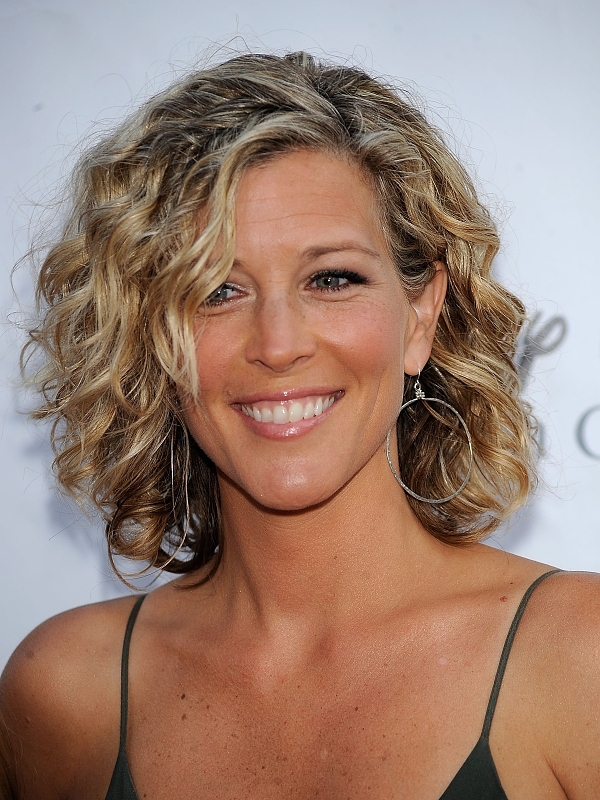 Also, hair in such a style is not too short, so you can easily switch to some other hairdo once this one starts to seem not your kind.
#8 Asymmetric bob
You should be careful with wearing bobs but even if you doubt whether or not it's a good choice for you, think about asymmetry. Rihanna ladmires hairstyles like this very much. Slanted bangs combed to one side, hair napped on the crown, an appealing shine of coal black are brought together to put correct accents. A matching makeup is probably one last component needed to complete the image.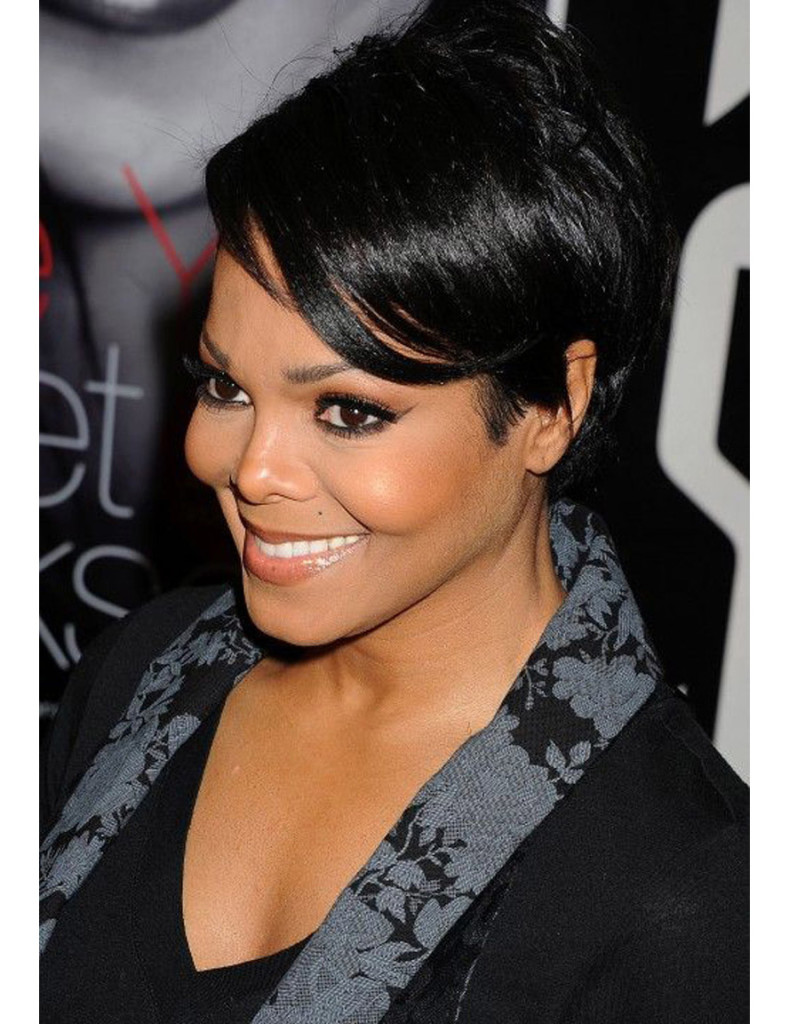 #9 Classy and cute
Finally, here's a hairstyle widely worn by Hollywood stars – a classy bob. A couple of contrasting highlights, neatly styled sides and waved bangs look undeniably cool with various clothes and face shapes.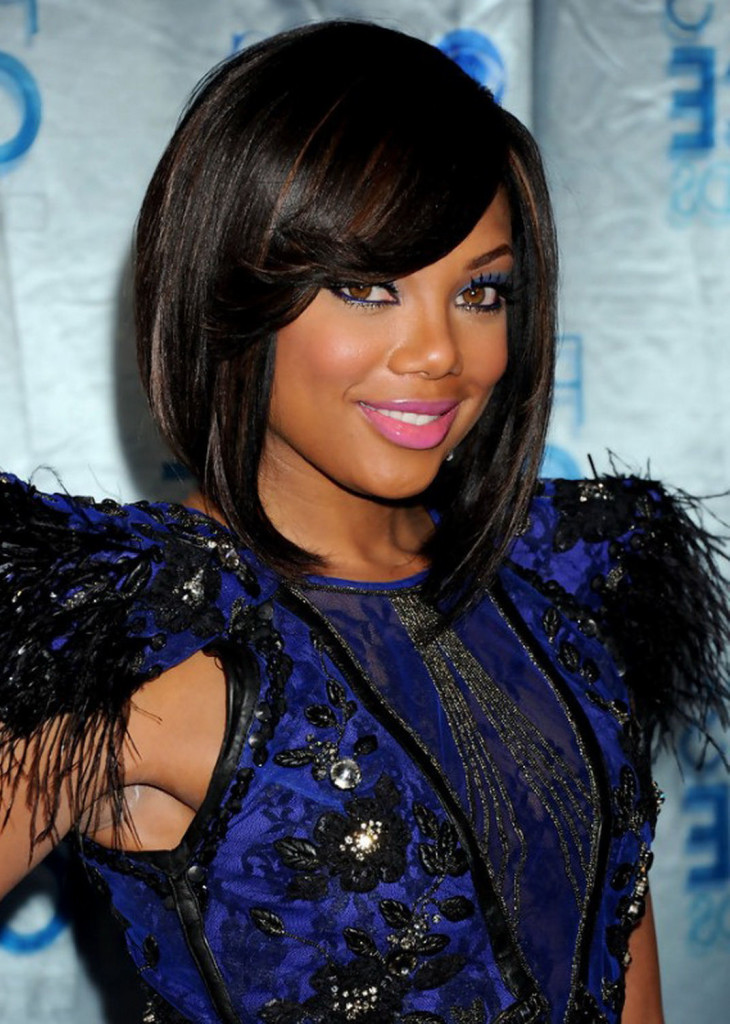 Be inexpressible and remember that short hair is your benefit. Learn to use it the right way!