Wearing your hair out in the winter months can be very stressful. The extreme weather conditions will not only dry your hair but also make it very hard to manage. Luckily, with jumbo box braids, you do not have to worry about this.
This protective style protects your hair from dryness and breakage and saves you the hassle of taking care of your natural hair during the winter.
Style Options
The best thing about jumbo box braids is the fact that there are numerous jumbo box braids styles to choose from. You have the option of going for short jumbo box braids, long jumbo box braids or bob jumbo box braids.
You can also choose a unique style of parting the sections. They can be square, zigzag or triangular depending on what you like. Apart from this, there are numerous braiding hair colors to choose from.
You can go for ombre braids or single color braids to make your style unique. When the box braids have been installed, you can have them up in a bun, in a half updo or add some golden or add hair jewelry to make the hairstyle stand out even more.
No matter what you choose, there is no doubt you will look amazing.
Braiding Process
Another great thing about jumbo box braids is the fact that it doesn't take long to install them. Since they are large in size you will only need about two hours of your time to have the braids installed.
The braids will last you about a month which makes it a long term protective style. This means you will not have to worry about your hair for a while.  If you haven't tried this hairstyle before, try it out in the winter or whenever you need a long term protective style.
It is easy to install and you will look great. You will be glad you made the decision.
#1 Stylish Box Braids with Knots
Check out this cool way of awesome look that benefits from large amazing braids. The thicker hair you have, the more effective image you will be able to create. The hair falls down freely in strict rows while the top of the nape is decorated with playful knots. The combination of two plated elements will result in appearance of a real black beauty queen who astonishes everybody around.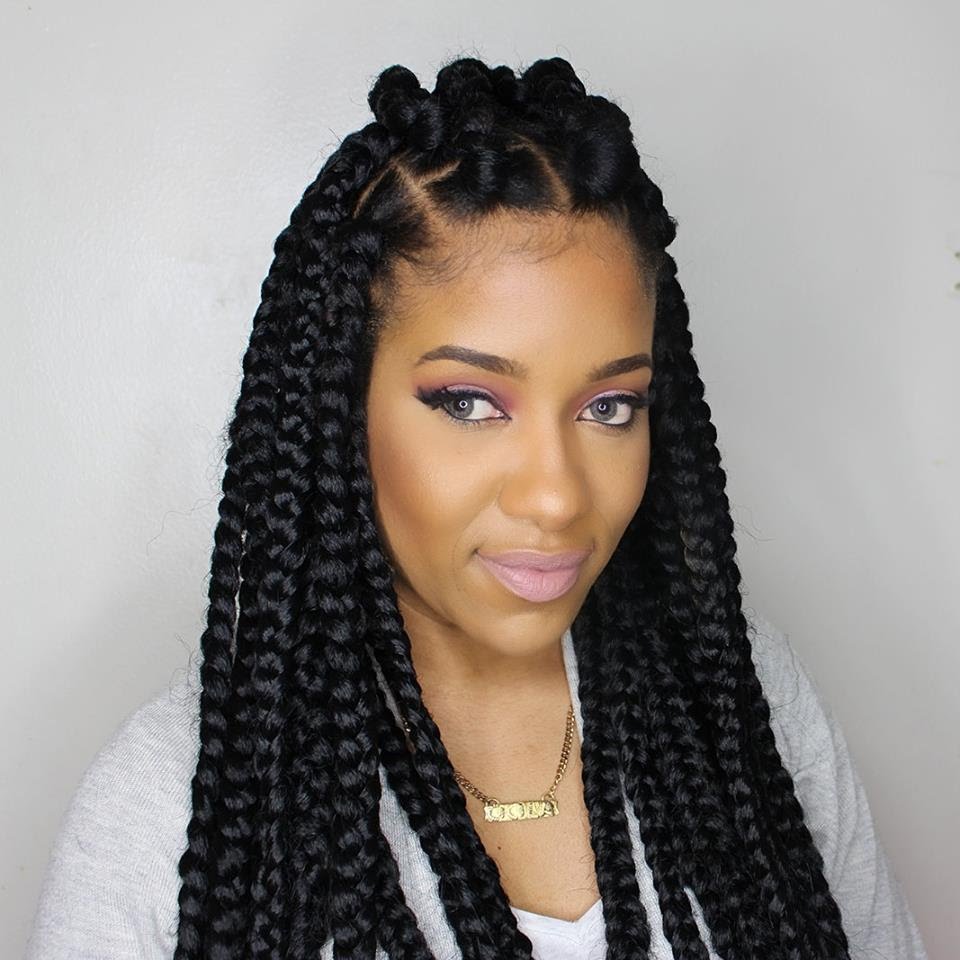 #2 Box Braid Pony Tail
These thick braids are really super cute. The hair organized in perfect spirals of a decent length creates a gorgeous looking hairdo with middle partition where the rows of hair fall down smoothly with a braided cascade. The thick box braids are perfectly matchable with oval and heart faced ladies as they create a super pretty frame around the cheek bones of the owner of such a hairdo.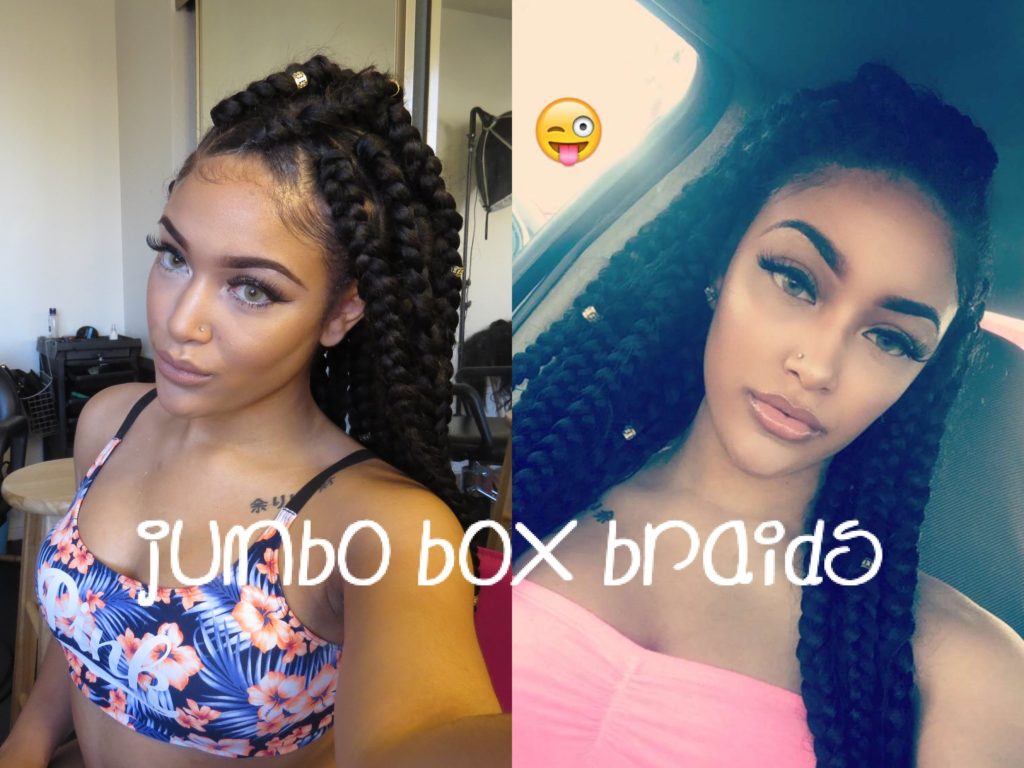 #3 Long Flow of Braids
It is a great experience if you have got an opportunity to create a hairstyle with a set of cool looking box braids. You can't even imagine how cool it would be to wake up in the morning without thinking how you should organize your hair. Probably the only thing you will have to do with the hair is to add some special cleaning and moistening spray. This is a really long term hairdo that can assist you to look amazing.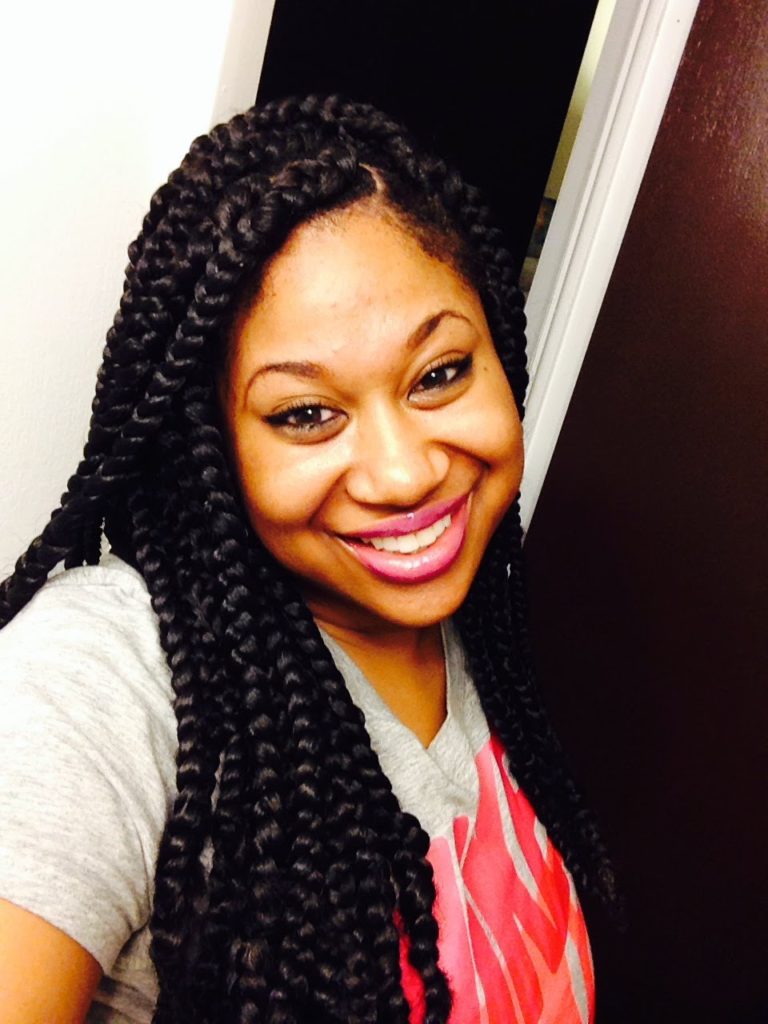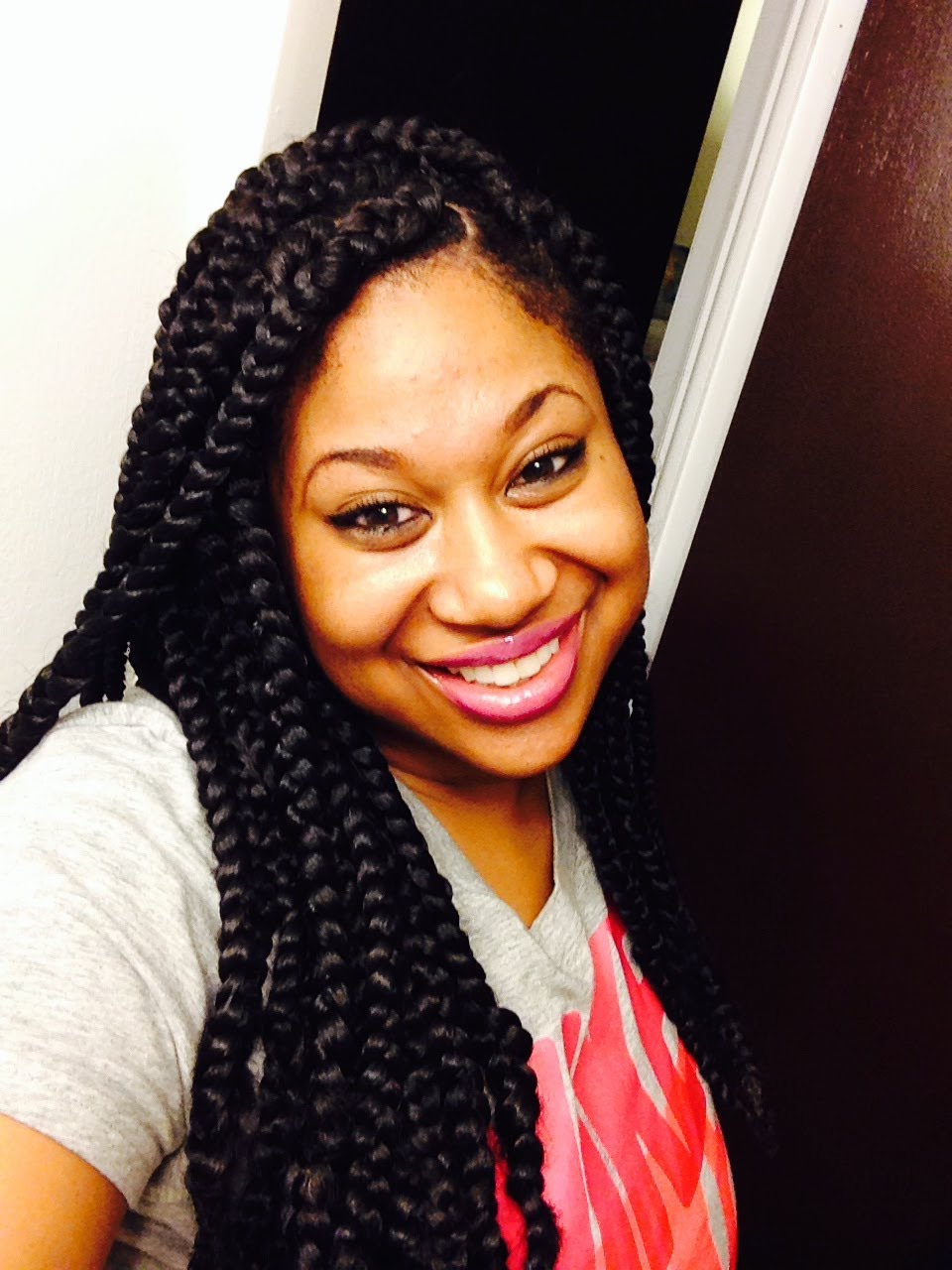 #4 Box Braids with Side Part
With small box braids like these you don't have to worry about your look. You can be confident that you will be sexy as fire with this smooth stylish hair. Fortunately, the box braids can be organized in various ways and models and it looks the best way when it flows naturally. Say no to hardcore maintenance of your hair as the only problem you will have is the creation of the braids, but everything that goes afterwards will be a sweet dream.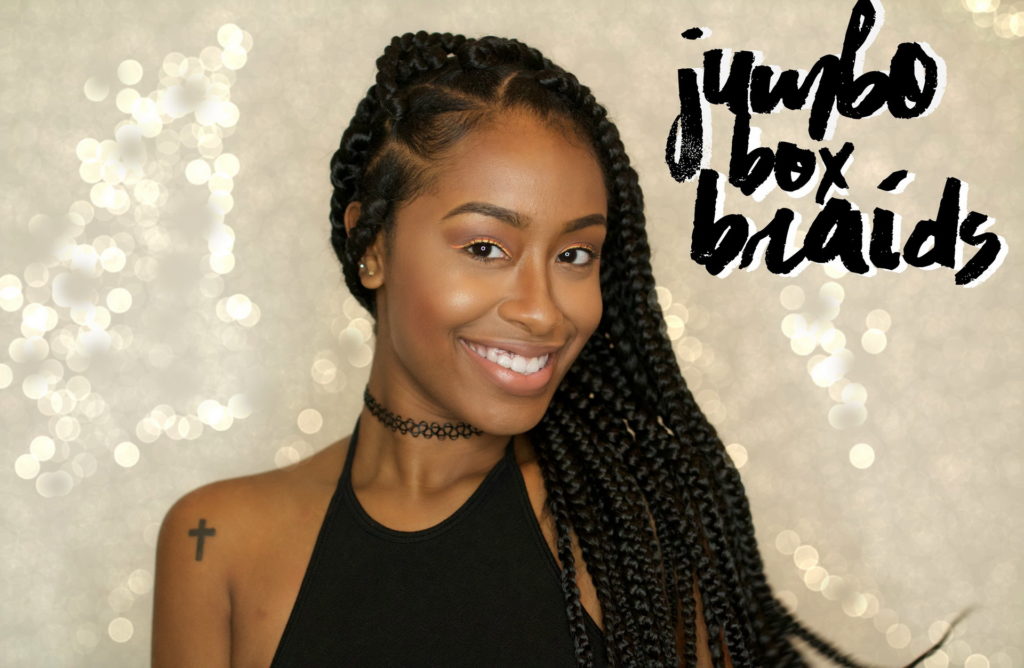 #5 Really Tight Ropes
Thickness makes the difference and you can see it on this picture. If you are the owner of really thick hair, check out an excellent opportunity to create this variant of box braids. These luxurious thick braids will definitely alter your look to an unimaginable extent. Just take a greater portion of your hair to add some more thickness. There might be fewer ropes if you have a thinner hair but the effect is worth a while.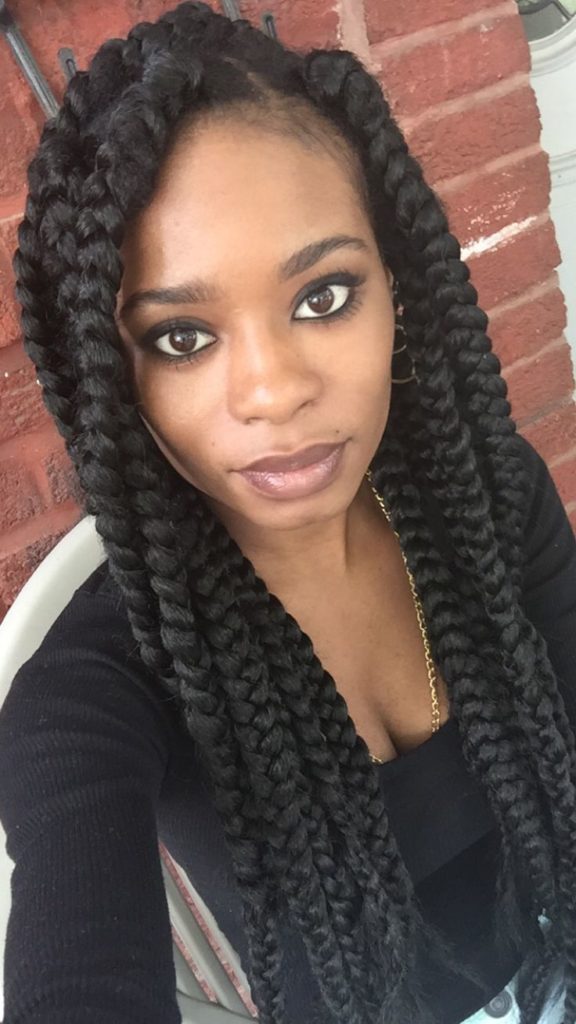 #6 Box Braids with Rings
For adding some fun to your style, select this option of high mounted braids. They should start at the top of the head making your face more open to demonstrate all your prettiness at its fullest. However, stylish long braids can be not enough to reflect your desire to be awesome. That is why you should try out an option with rings through which the braids are plated.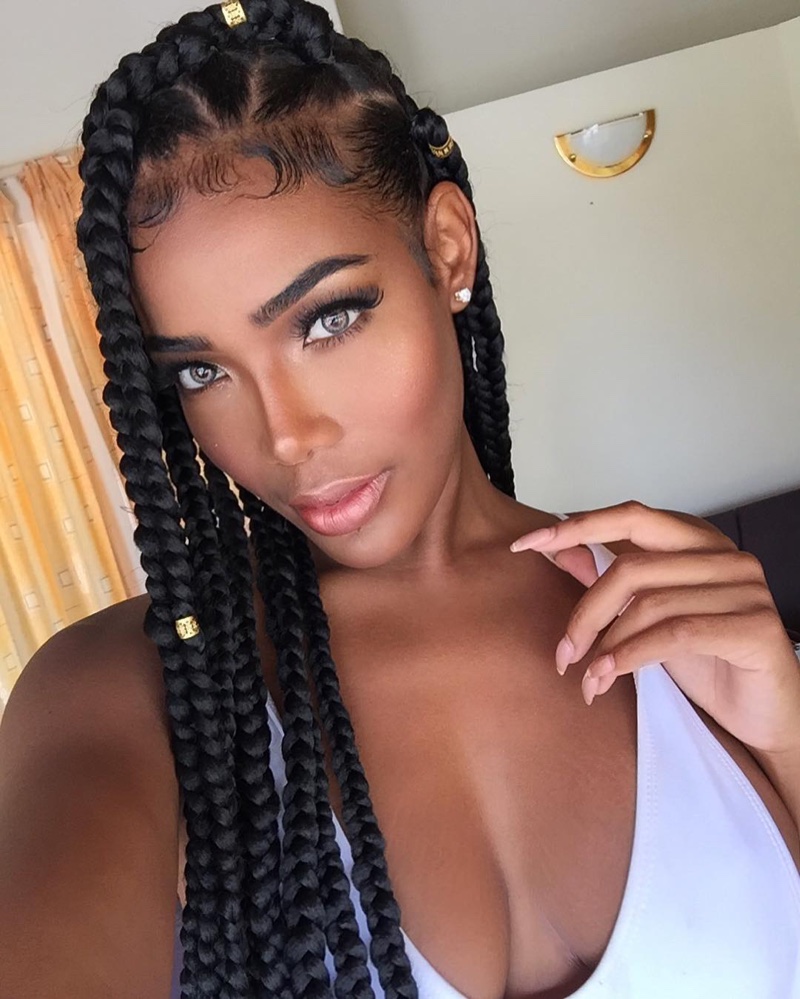 #7 Color Enhanced Braids
This plaited style offers tight hair that is pulled back with bobby pins to preserve the shape. The twisted locks of almost supernatural looking hair are truly awesome. You can experiment with the colors to modify the style for either official or casual wearing as this hairdo will work equally effective in various situations with both jeans and t-shirts or evening dresses.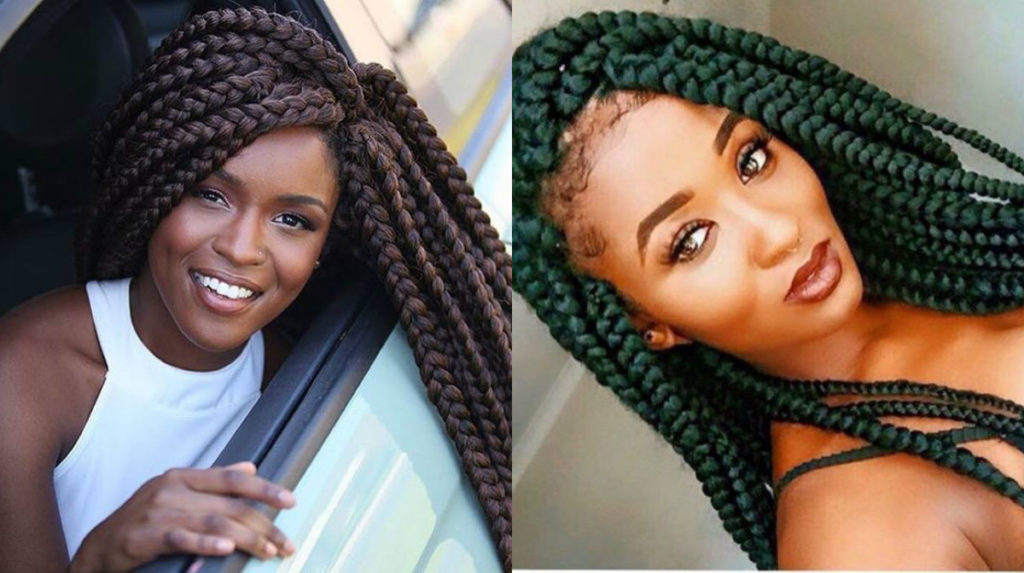 #8 Slim Beaded Braids
Long sleek hair can be easily transformed into stylish braids. Do not be afraid to spend some time in order to organize your hair in these gorgeous plated masterpieces of art. The future result will be a stylish fashionable hair that will entertain both you and people around. Attaching some fashionable beads to the hairdo will do a great job as well.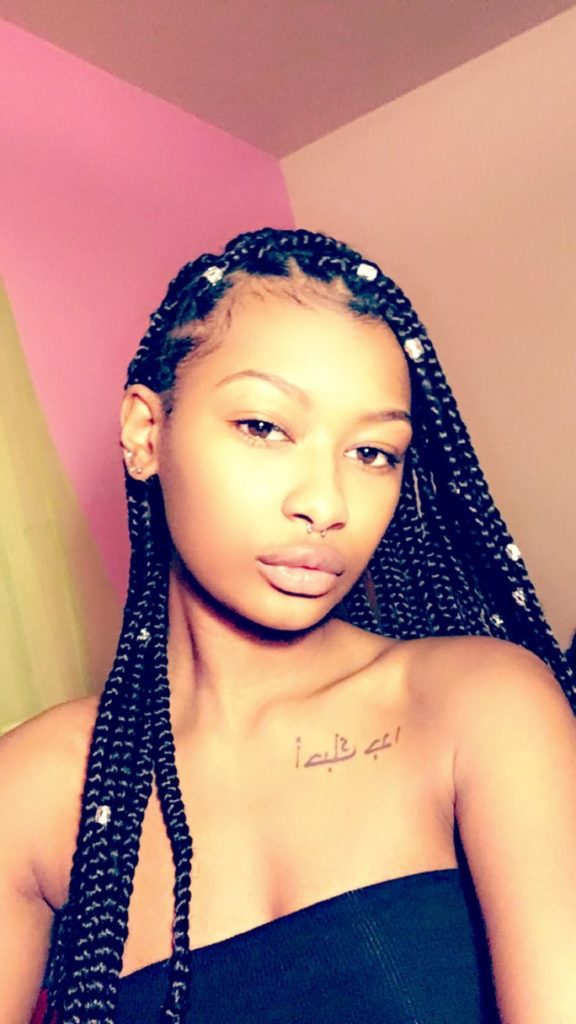 #9 Twisted Updo with Accentuating Front
An elegant braided solution will transform a usual evening updo into something magnificent. This model will not let you stay bored. It introduces a superior updo performed with extra slim braids which are spiraled at the front and downfall along the back with separate strands. The front is decorated with a silver colored dye to serve as a great accent.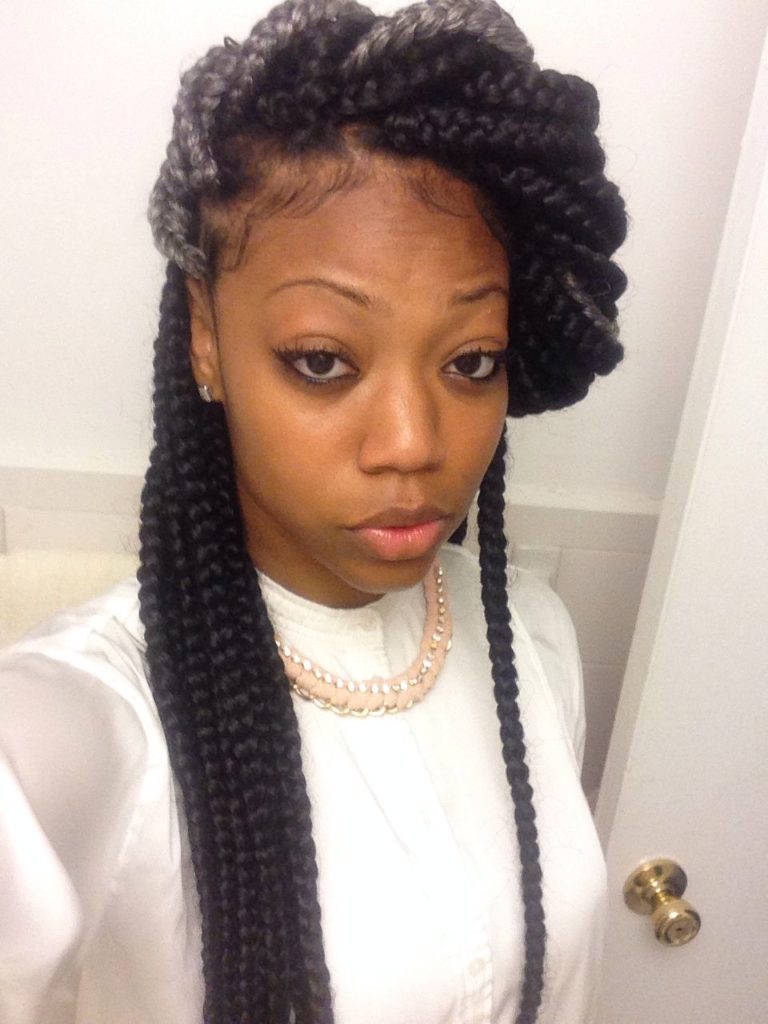 #10 Affordable Beauty
You can hardly find a better hairstyle for a black lady than this option. It is very simple and easy in creation and it's available in various lengths. This hairdo will look equally good in short and long variations, with thin and thick hair types. If you are eager to look afro chic, pick this style as it is the model that will be your best friend for a long period of wearing.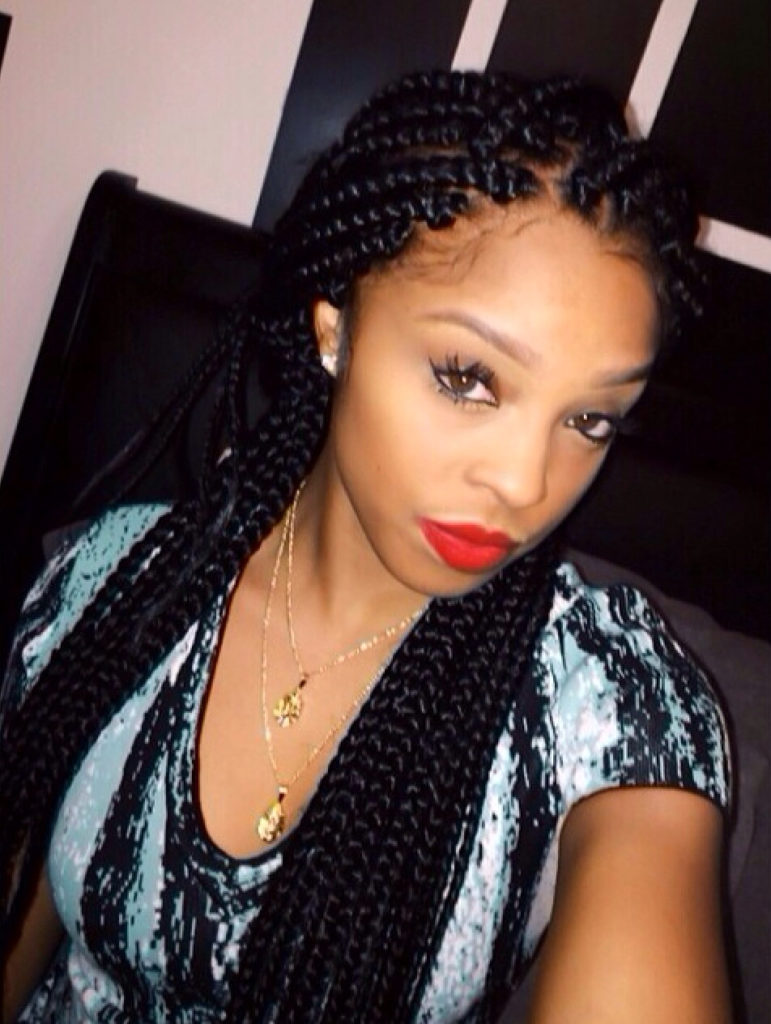 #11 Royal Braided Crown
If you are searching for the coolest and the most attractive means of your image's transformation, imagine yourself wearing this awesome construction. Yes, this is definitely not the easiest in creating hairstyle as it comprises two stages: the plaiting of braids that is a hard process and further organization of them into a cool looking crown of luxurious box braids.
#12 Long Twisted Locks
Long straight hair looks always awesome, while the twisted one is even better. The box plates have got several advantages in comparison with free flowing hair. You do not have to brush the hair several times the day as they perfectly preserve their shaper for a long time requiring no intrusion of brush. The hair can be cleaned without unbraiding by means of special cleaning spray.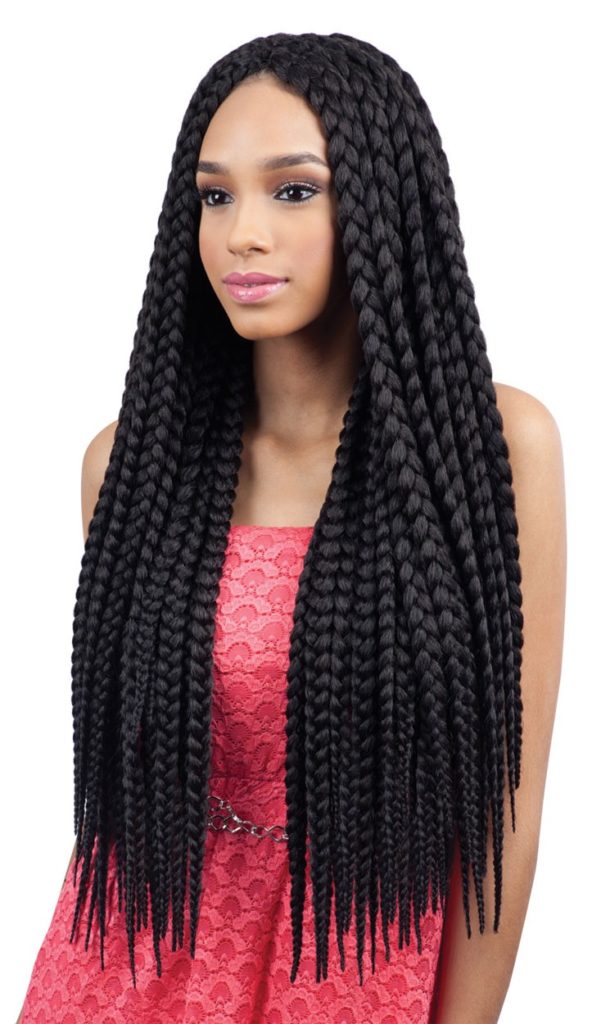 #13 Plated Bob Hairstyle
When working on the style of your box braids, you can come up with a good idea of forming the hair according to the standard popular haircuts. You can't even imagine how greatly the image of a standard well-known bob style will change if you present it in the form of well-organized box braids. This will realize the potential of the hairstyle to the maximum.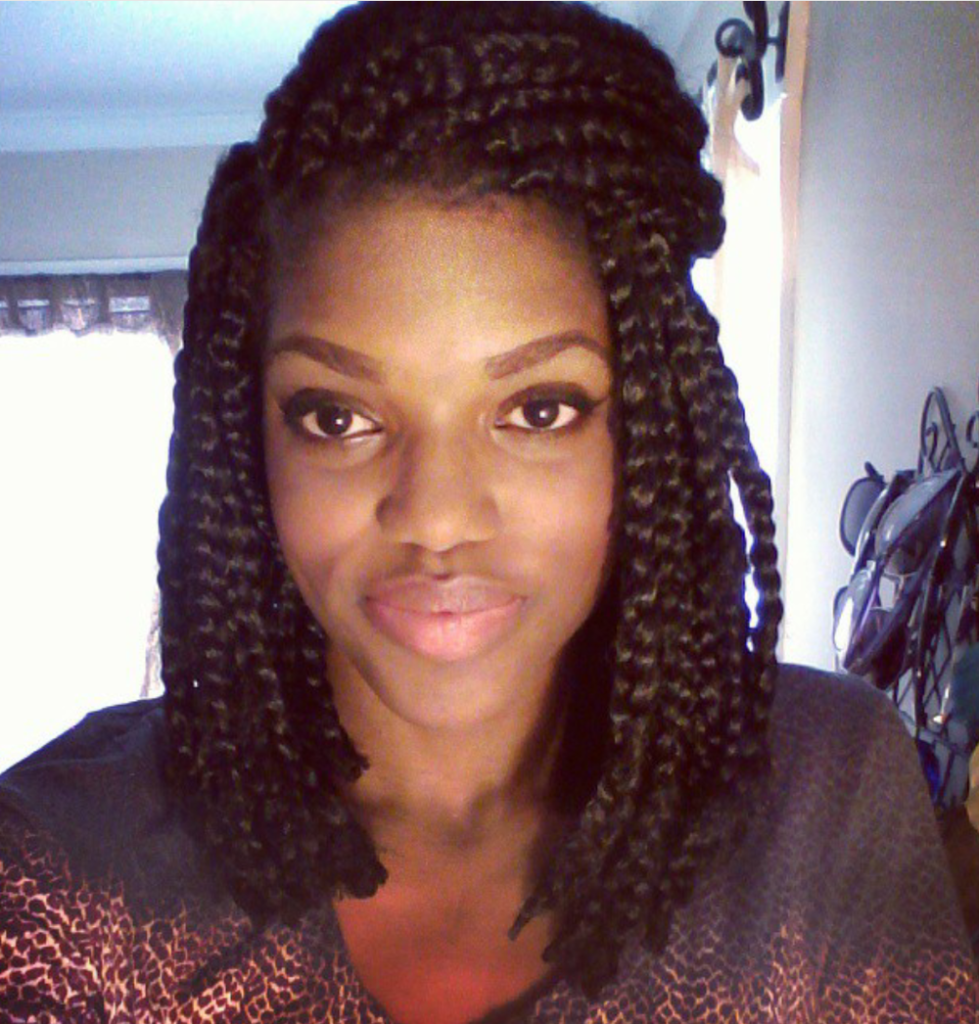 #14 Bright Box Braids
The opportunities of box braids are, in fact, endless. You can try on both classic elegant and contemporary futuristic images. Have a close look at this style. It proves us the fact that hair doesn't need to be dyed into some colours to look fantastic. Just take some colourful ribbons and plate them into your hair to acquire an unforgettable charming style.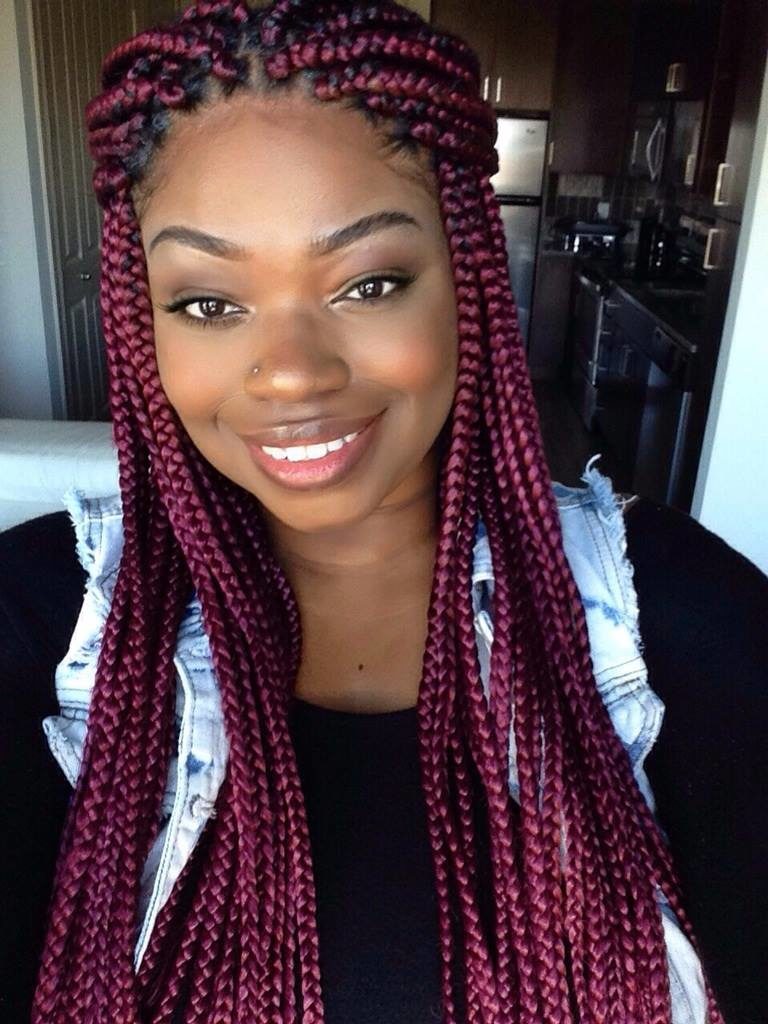 #15 Massive Twisted Braids
For all those women, who want to be confident about their hairstyle during the date or during some very important event, consider the variant with loose box braids. These jumbo hairstyle will be a reliable friend of yours in any situation and it will protect your look under any circumstances. Check it out and you won't feel any disappointment.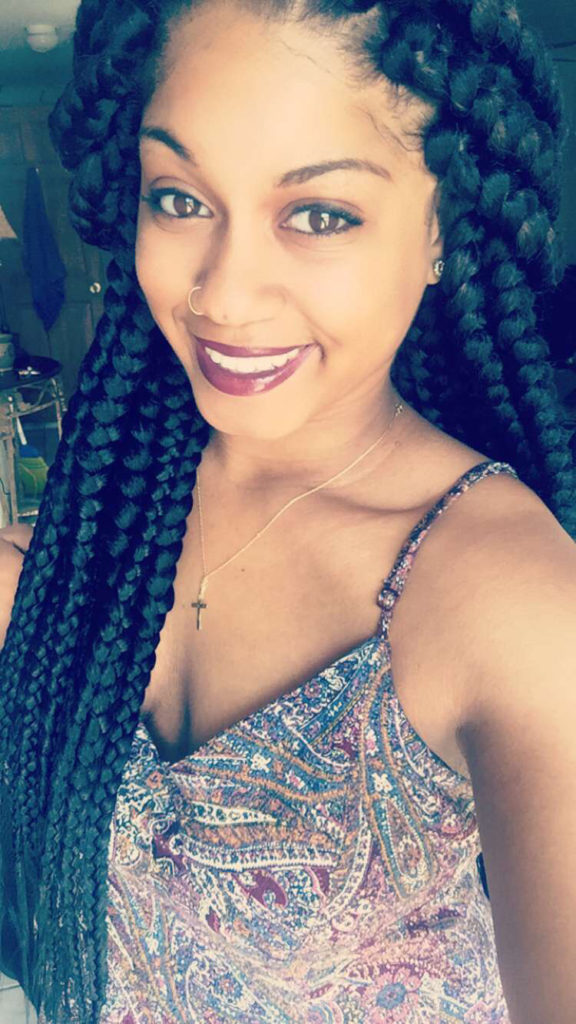 #16 Adorable Box Braids
The box braids are adored by people thanks to their wonderful usability. After the plating is finished you will obtain a whole bunch of building material to create the most outstanding hairdo that you have ever had before. Take this luxurious bun as an example of what can be done with your hair. Some skillful plating and you can forget about hairstyling for several weeks.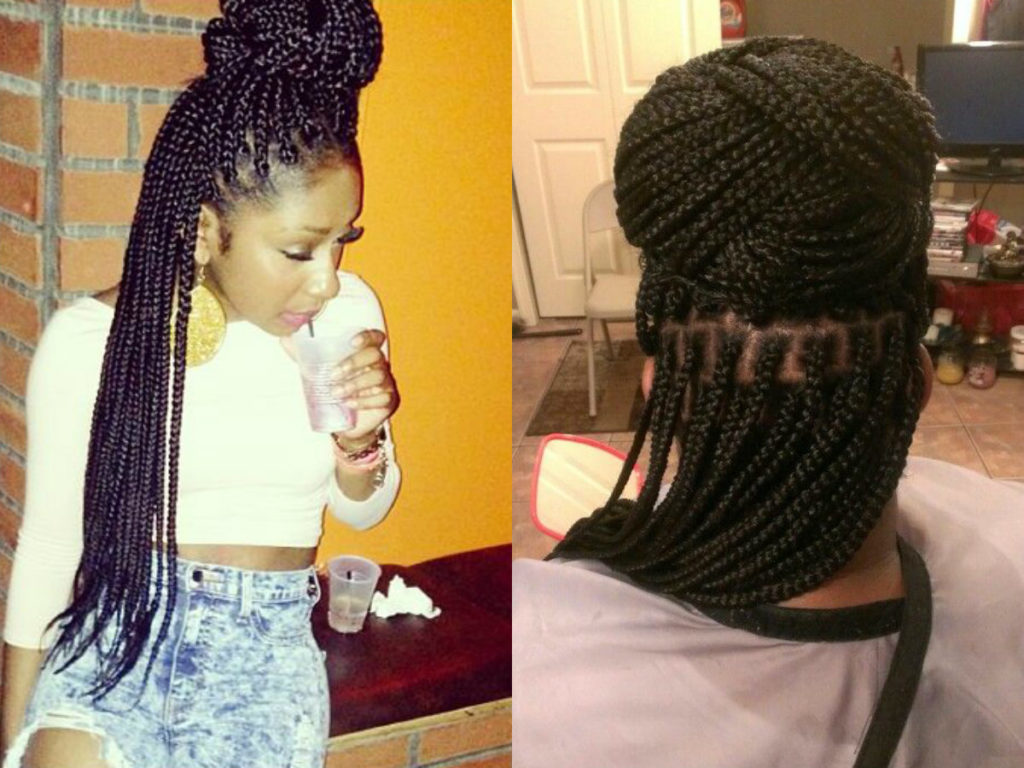 #17 Cleopatra Style
Step aside and let the queen walk! This fantastic hairdo resembles the one that was shown in the Cleopatra movie. This is a definitely awesome hairdo that looks so feminine and elegant that it is hard to resist going to the stylist and get this cool hairstyle for you. With this hairdo you will wake up in the morning, go to the mirror and see a real queen with fabulous air.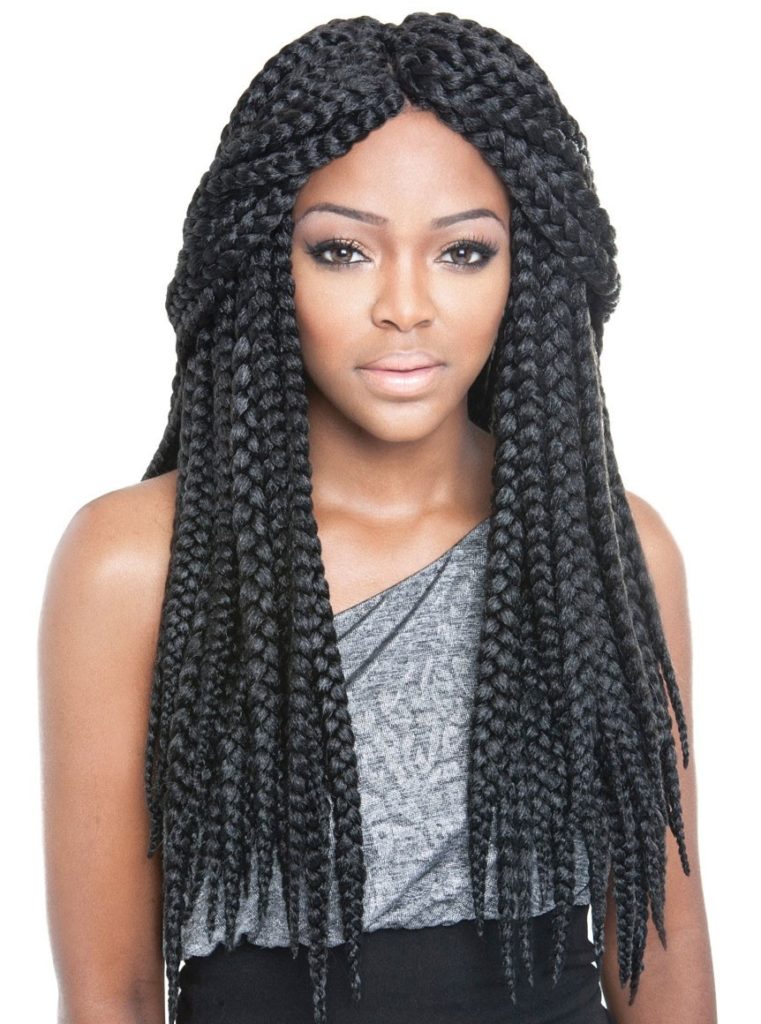 #18 Chaotic Twists
The messy disorder is a contemporary popular hairdo option. The messy tone can be applied to various hair designs and this one is not an exception. It offers a cool variant of messy hair in combination with long twisted locks. It is really gorgeous and cool-looking. Moreover, thick plated strands are organized quicker and do not require too much maintenance, just check it out.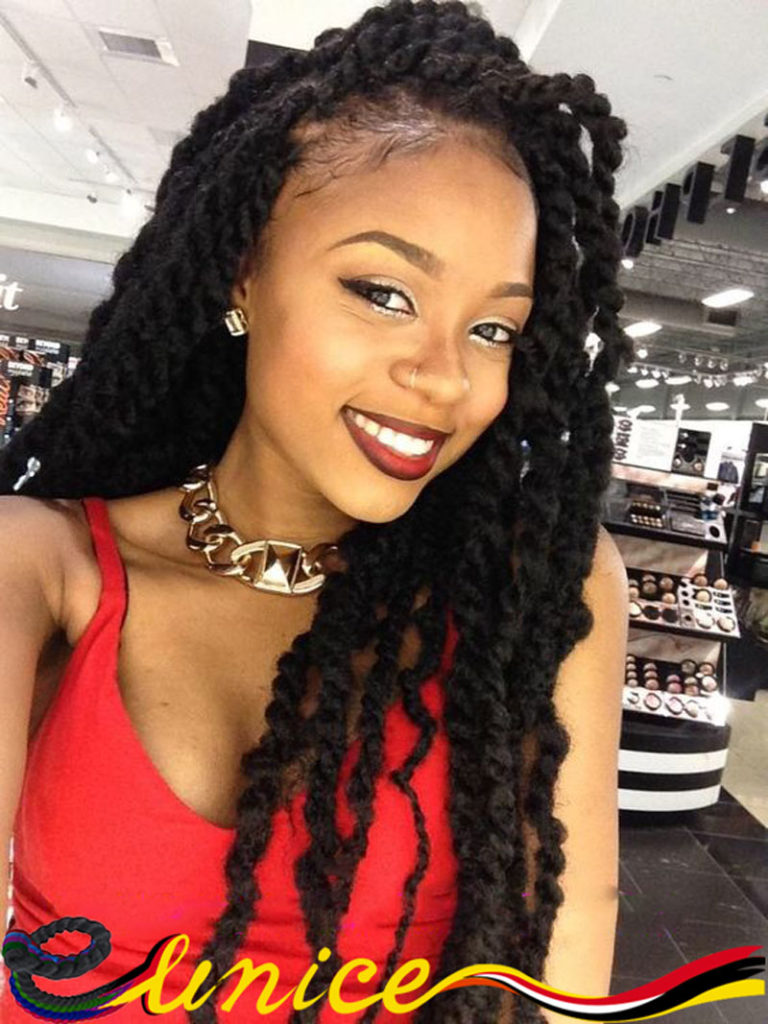 #19 Luxurious Bun
If you are seriously into bun style hair options, try on this very unusual high bun that was made of plated elements. As usual hair it is organized in long plated ropes which serve as a building material for all types of cool hairdos. This option gives us an opportunity to create a hair bun of unbelievable style and beauty with a super crochet texture that will come to liking of many women.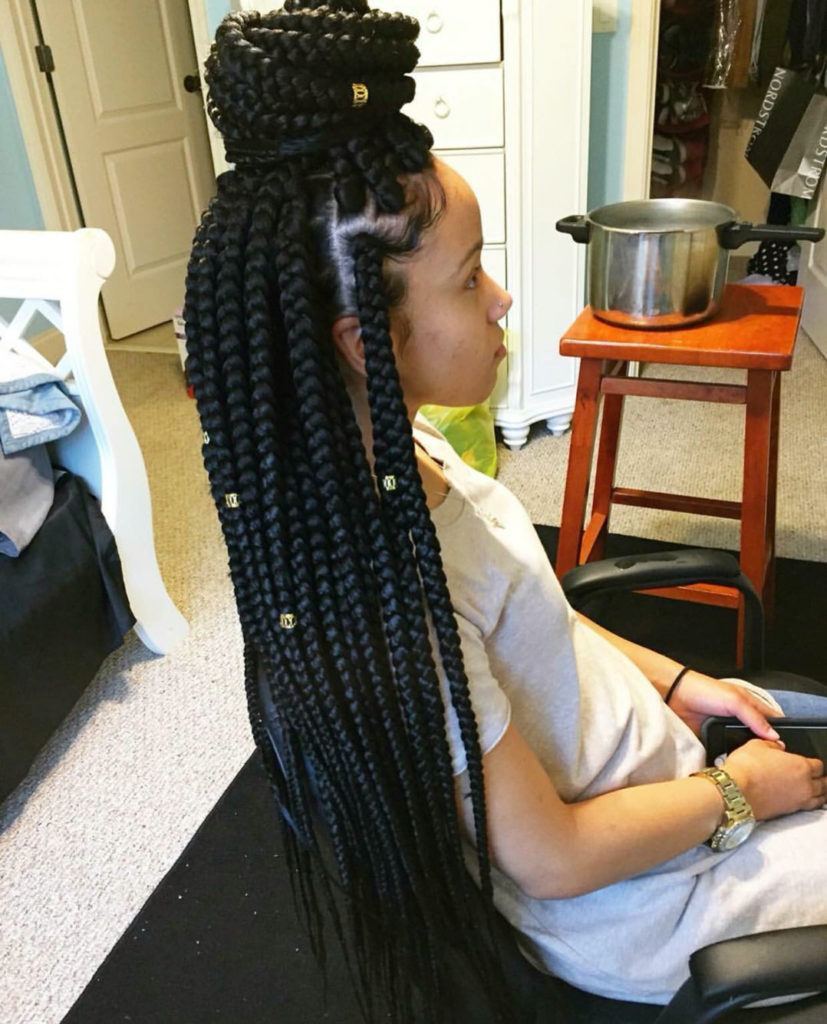 #20 Plated Pony Tail
Modern teenagers have accepted the fashionable look of pony tails long ago. It looks super cute and is one of the most effective solutions for a fast hairdo. However, this is definitely not the pony tail to which you got used to. It utilizes the sets of long plated braids which are instantly transformed into a fine textured pony tail that looks very girlish but still is very unusual with braids.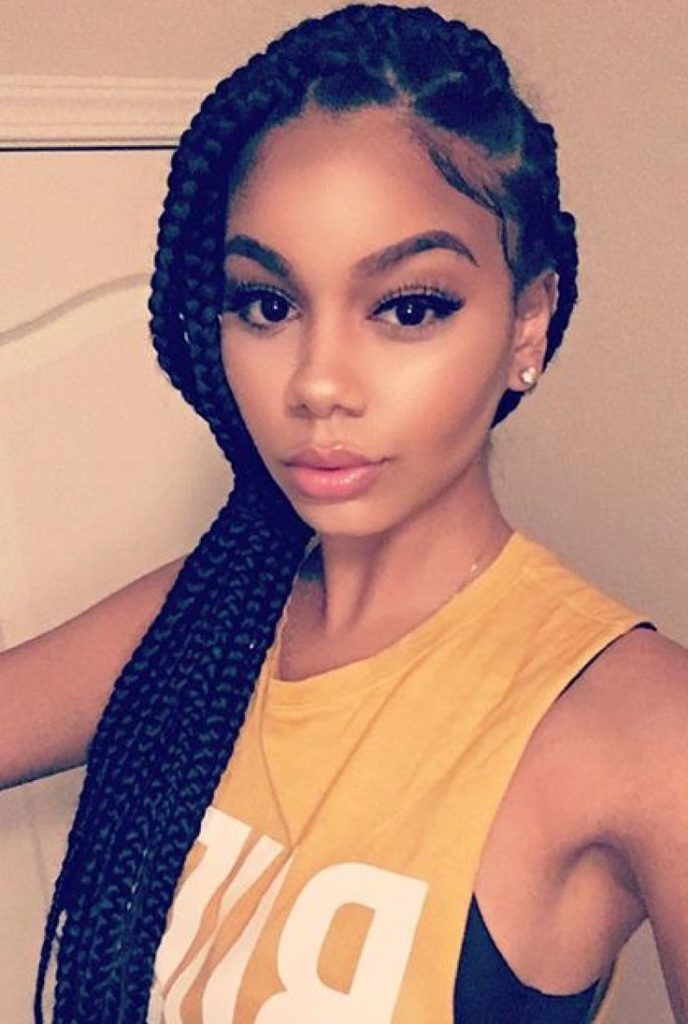 #21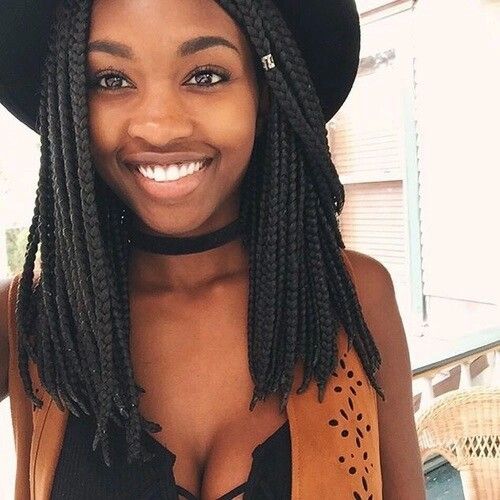 #22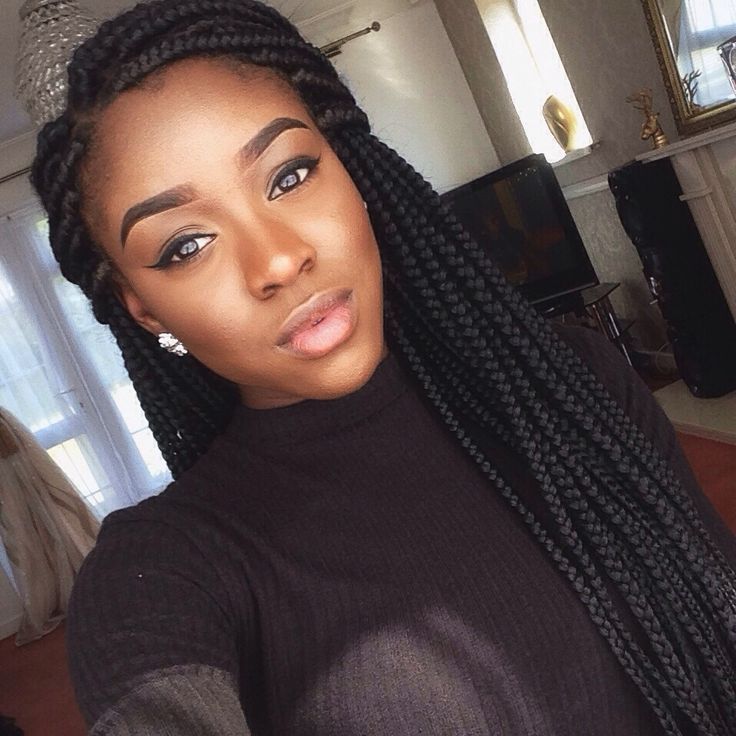 #23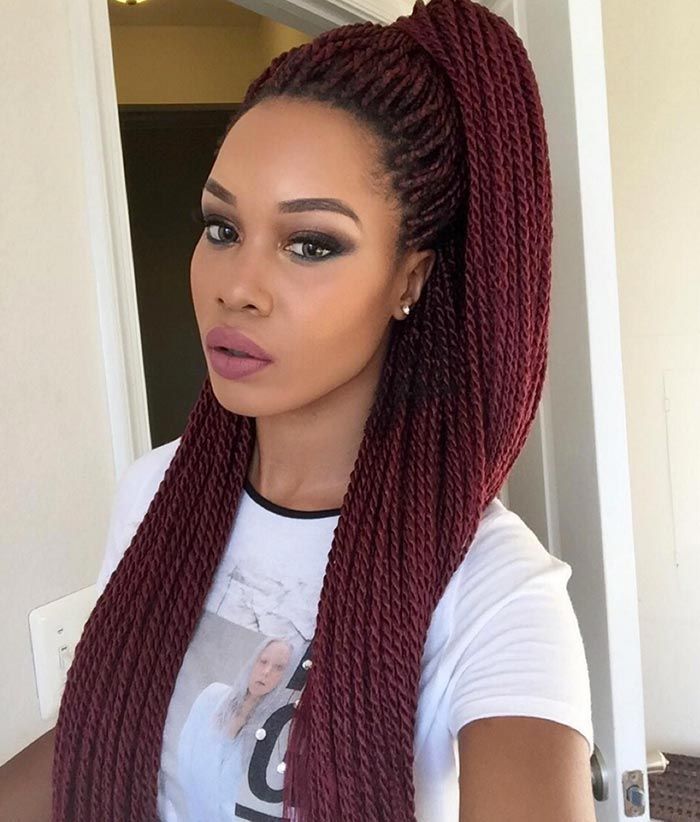 #24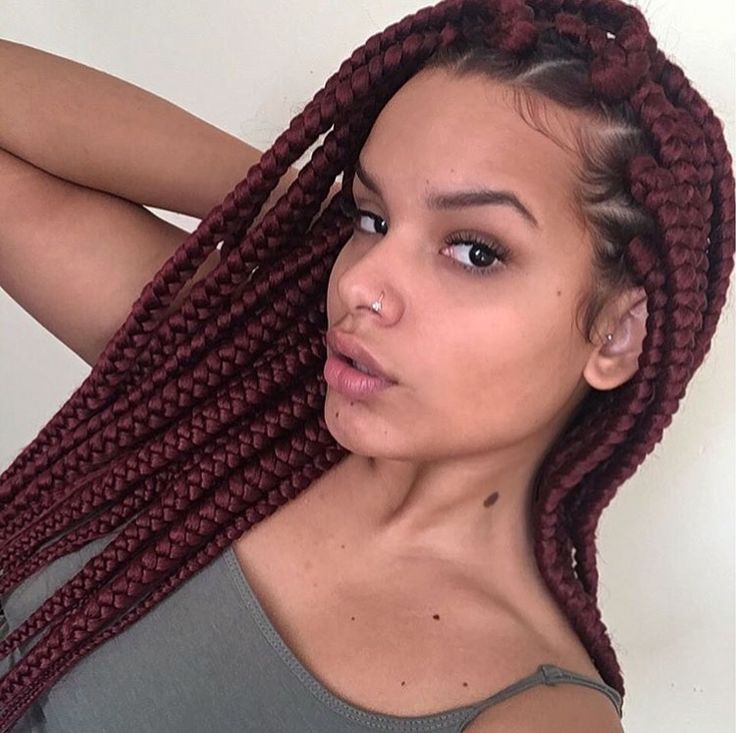 #25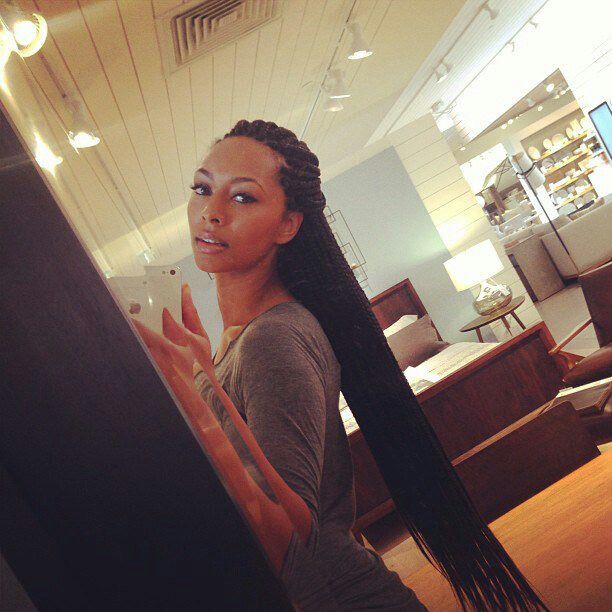 #26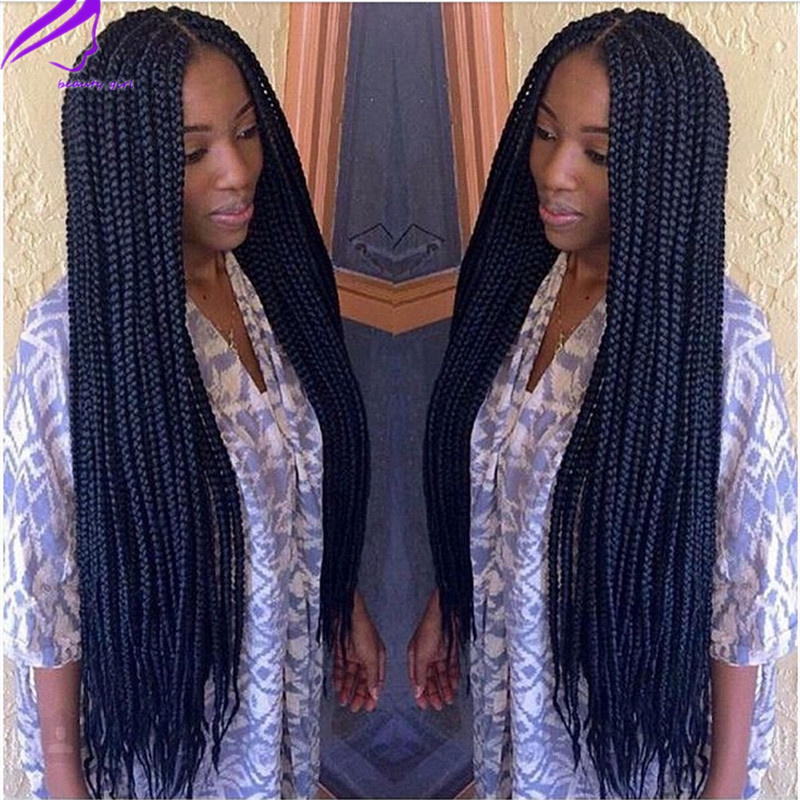 #27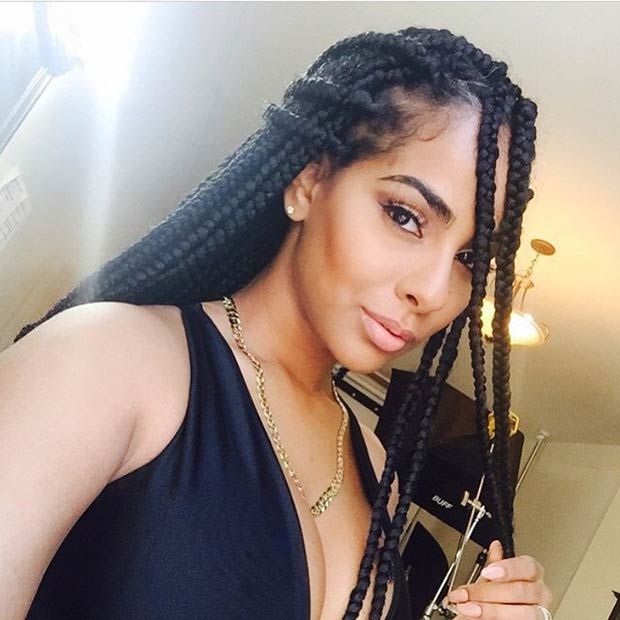 #28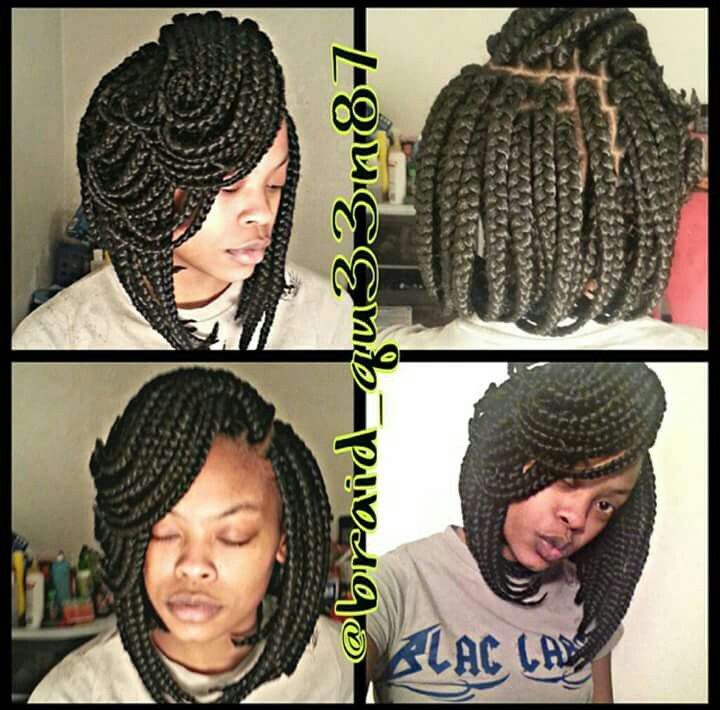 #29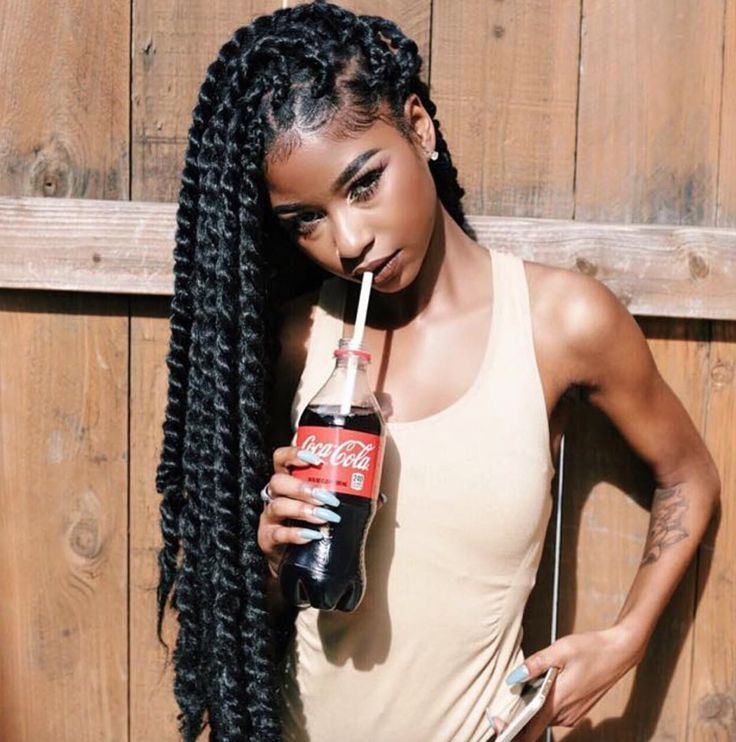 #30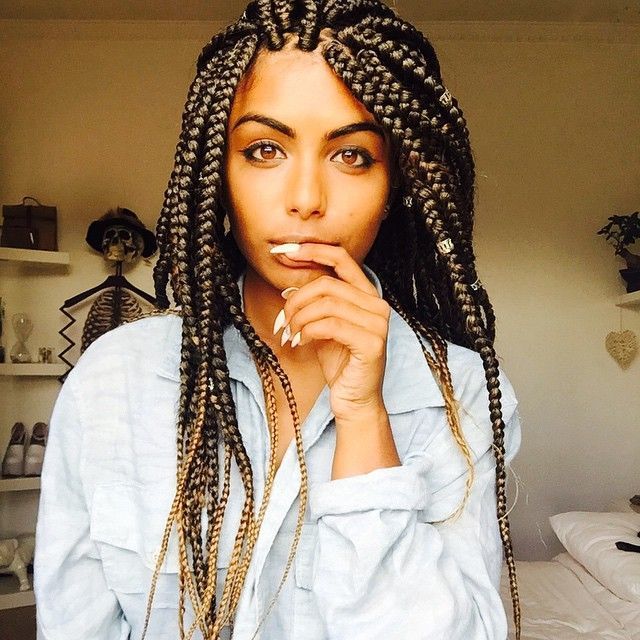 #31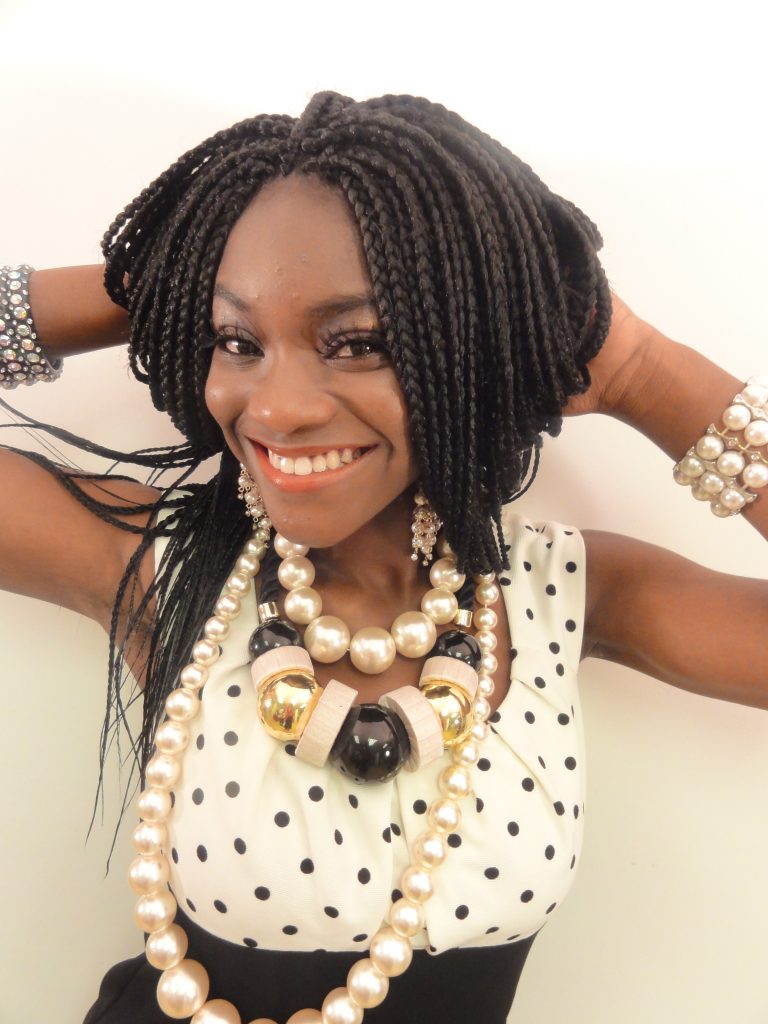 #32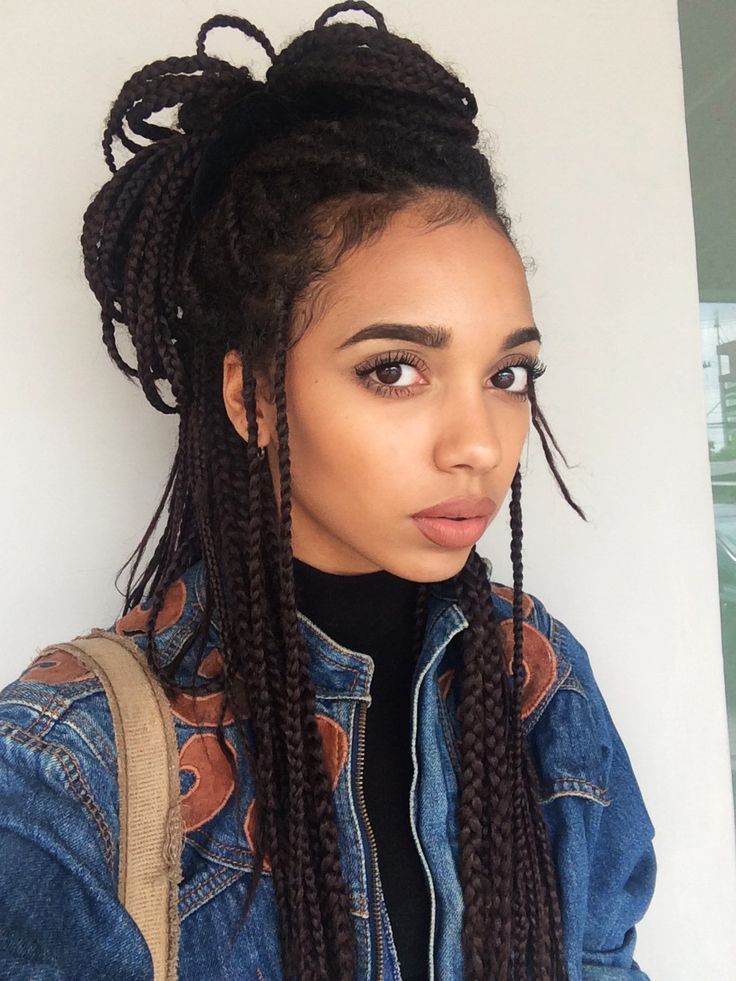 #33