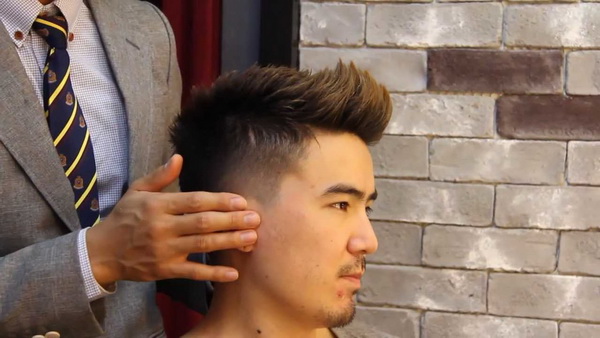 12 Korean Hairstyles for The Metro-sexual Man
Most of the world renowned male celebrities sport Korean hairstyles. Why? Korean hairdos rock!
Why? Korean hairdos rock! The alluring hairstyle that requires only a mousse and comb in the morning accentuates the handsomeness on your face making it the most sought-for hairstyle.
To get one of these hairstyles, you will require medium length hair that ain't too thick.
Some of the popular Korean hairstyles for men are: Two Block CutsA very popular Korean men hairstyle, it requires you to shave short the hair on the sides and at the back while the crown is left at medium.
The good news is that you can be very creative with this hairdo by either curling the crown or leaving it straight.
Dandy Medium Fringe-up
Just like the two block cuts, hair on the sides and at the back is cut short. The crown is then permed to create a thicker look.
It can also be waxed to increase volume. The Short and Slick Professional Look Most appropriate for the office working man, hair is cut uniformly short. The fringe is then waxed backwards using fingers giving you a simple formal look.