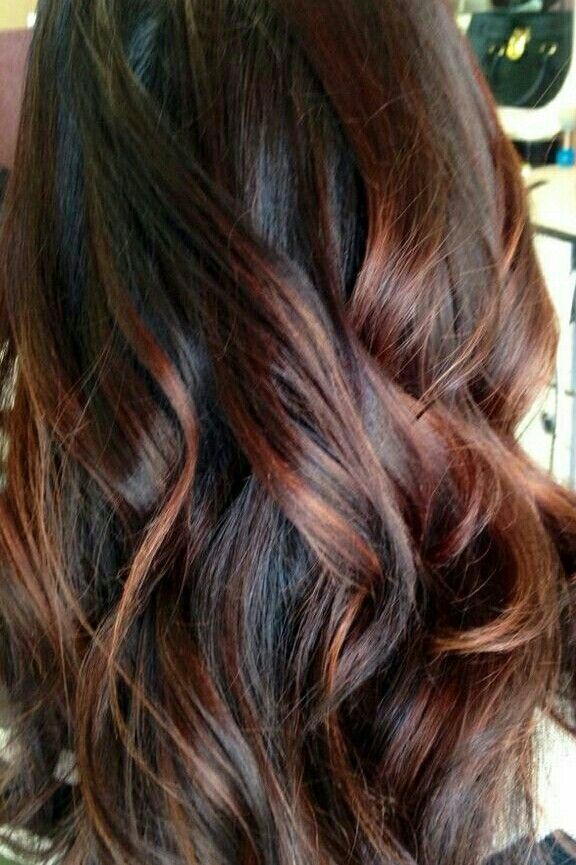 Brown hair with auburn highlights – Rock the autumn season with these auburn looks
Want to give your hair a twist this autumn? You should definitely try the auburn hair color, is like the signature color of the season, it goes well with any skin tone and it is really versatile, besides is not so delicate and hard to maintain like the blondes or dark red colors.
The auburn tone is one of the many varieties of red tones, like a brownish dark ginger and looks like a combination between the chestnut brown and the burgundy color. It has a cool undertone, but according to your skin tone and how extreme you want the change to be, you can pick a light, medium or dark auburn tone. In this article, we are going to give you some great options you can try with the auburn hair color.
Rock your hair with auburn highlights
This one is perfect if you are looking for a subtle change. You can get a medium brown base color, and add some highlights to make your hair more vibrant. This color fits great for olive or tan tones.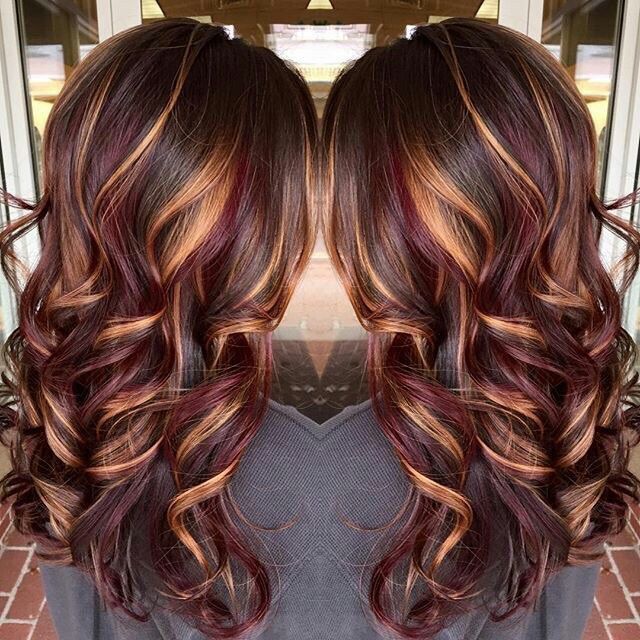 Auburn balayage goddess
Balayage is still a trendy hairstyle and is not just for blondes, getting an auburn balayage is easy to maintain and your roots will maintain its natural color, so if your ever want to get rid of the color you can will just need to let your hair grow. The auburn balayage looks beautiful on wavy and curly hair.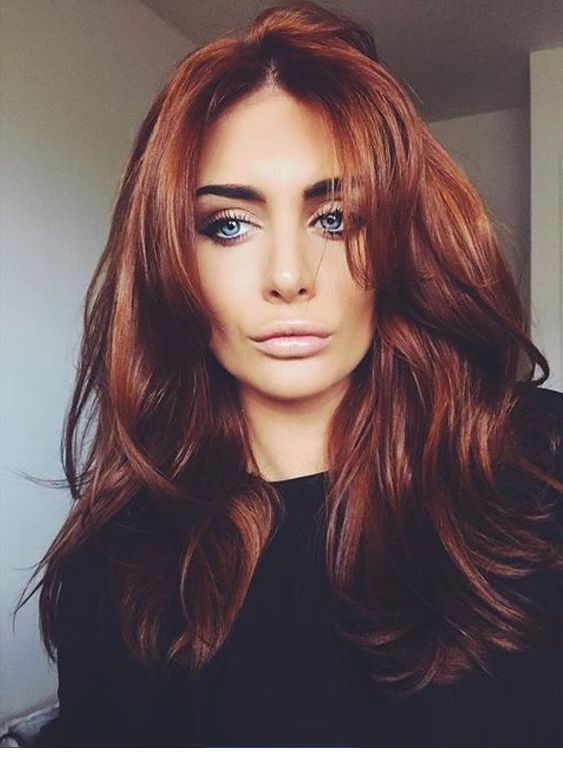 Stunning classic auburn
This one is the perfect combination between dark brown and red, it looks better in light complexions and will enhance your eye color.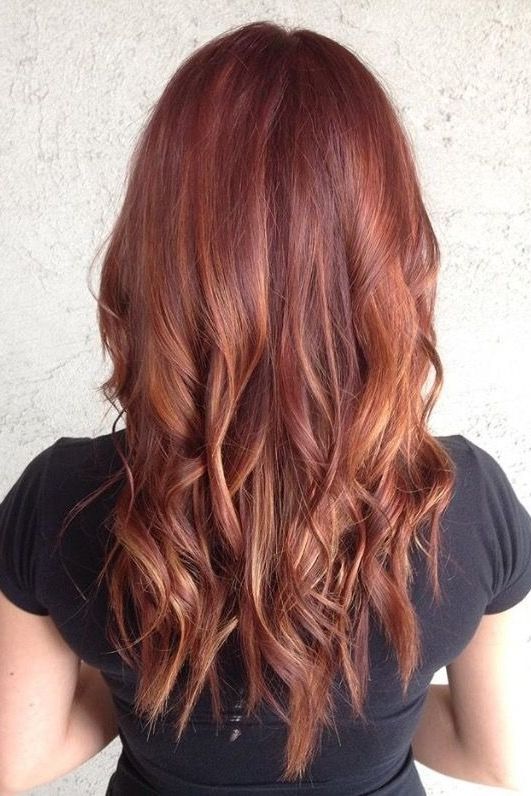 Dark midnight auburn
If you don't want to make such an extreme change, this one is for you. If your skin tone is light the color will make a great contrast with it. You can add some caramel highlights to make it more fun.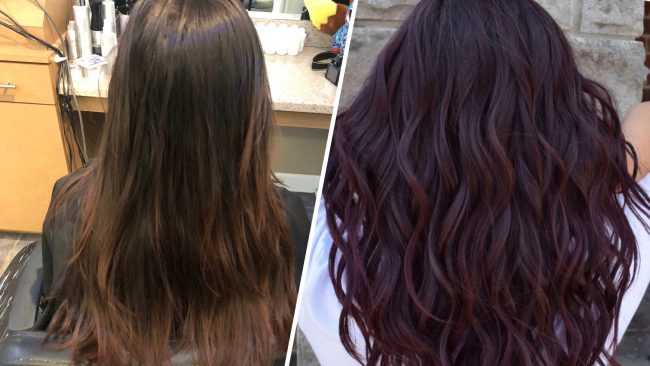 Black hair with auburn highlights
Tired of that boring black hair color? Add some highlights to make it more vibrant, if you have blue or green eyes the contrast will be stunning.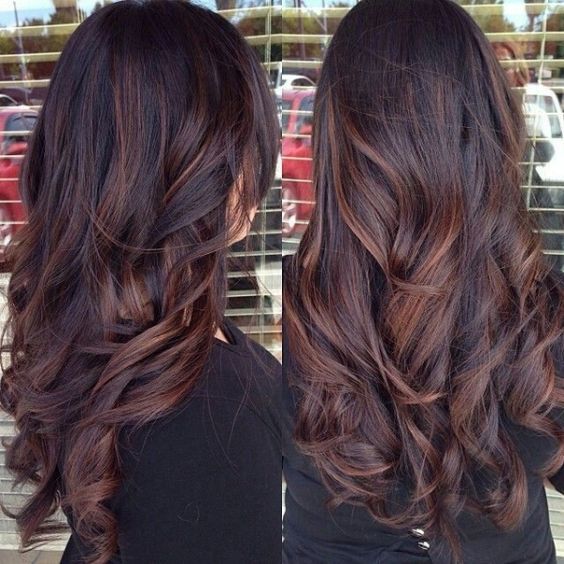 Auburn hair with sun-kissed blonde highlights
How about adding some strawberry blonde highlights to your auburn hair? This tone looks great on tan skin tone and brown eyes.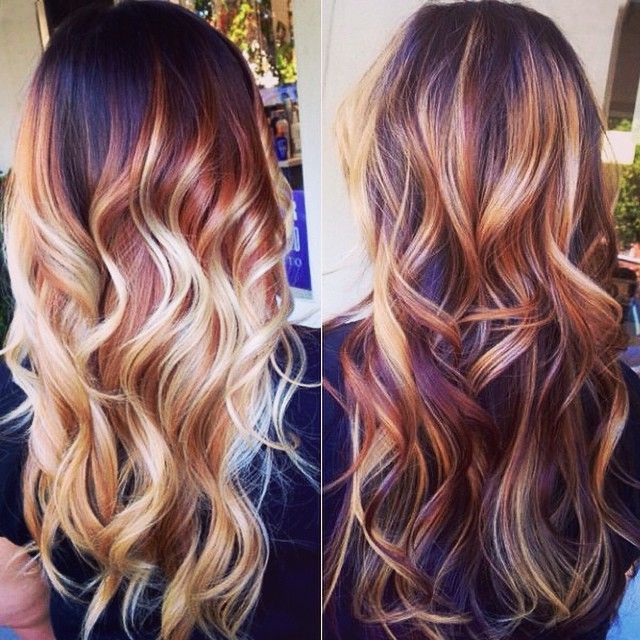 Dark brown hair with auburn highlights
This tone is also suitable for tan or dark skin tones. If your hair texture is fine, it will make it appear thicker and will add more volume.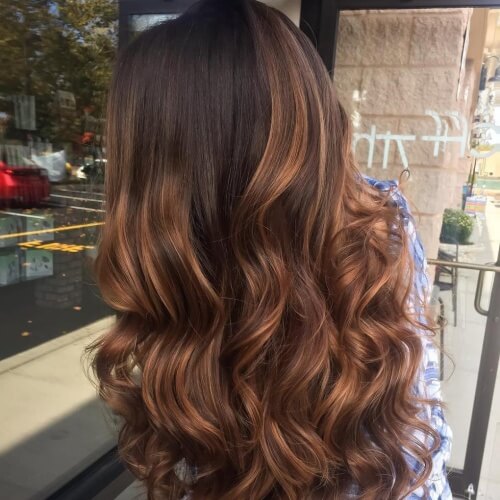 Tips to make your auburn hair last longer
Don't wash your hair every day, do it every 2 or 3 days, this stops your color for fading too quickly.
Never wash your hair with hot water (and when I say never, I mean it).
Use products that are specially made for color-treated hair.
Use a deep conditioner every time you wash your hair.
If you tend to heat style your hair very often, use a heat protector that will not also keep it protected from the heat, but also from the UV rays.
Go to the salon regularly and get a color retouched every month.
Popular Articles: