14 tips and hairstyles to enjoy your thin natural hair
Fine hair is a trouble of many girls nowadays, but the struggle against limp, lifeless strands is real. I know a lot of females who have successfully coped with the problem of thin hair and can be the go-to for others sharing the same concern. The main rule of achieving good results is to follow the tips that can be life-changing. My suggestion here is to go through the points below and never violate them.
#1. Dry your hair smartly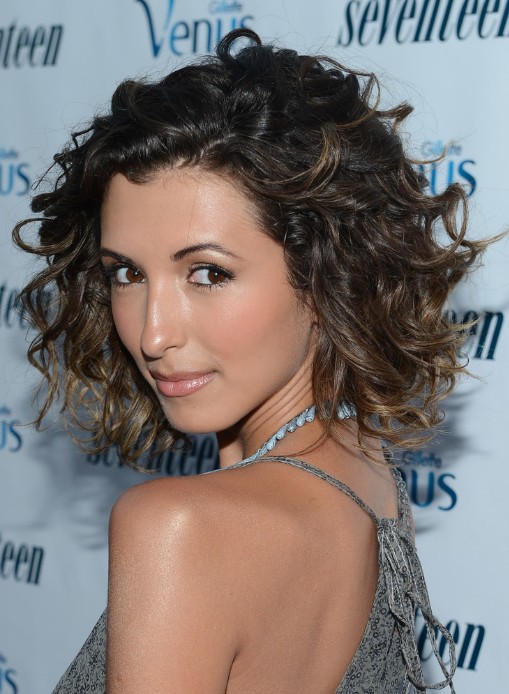 The girl on the photo above probably knows what I am talking about. Basically, you need not to let your hair condition deteriorate. Hot styling and drying using a wrong technique are lethal for volume. Before you apply a styling brush, make sure your hair is devoid of the excessive moisture. Dry it manually first with the help of a soft towel.
#2. Volumize at a right place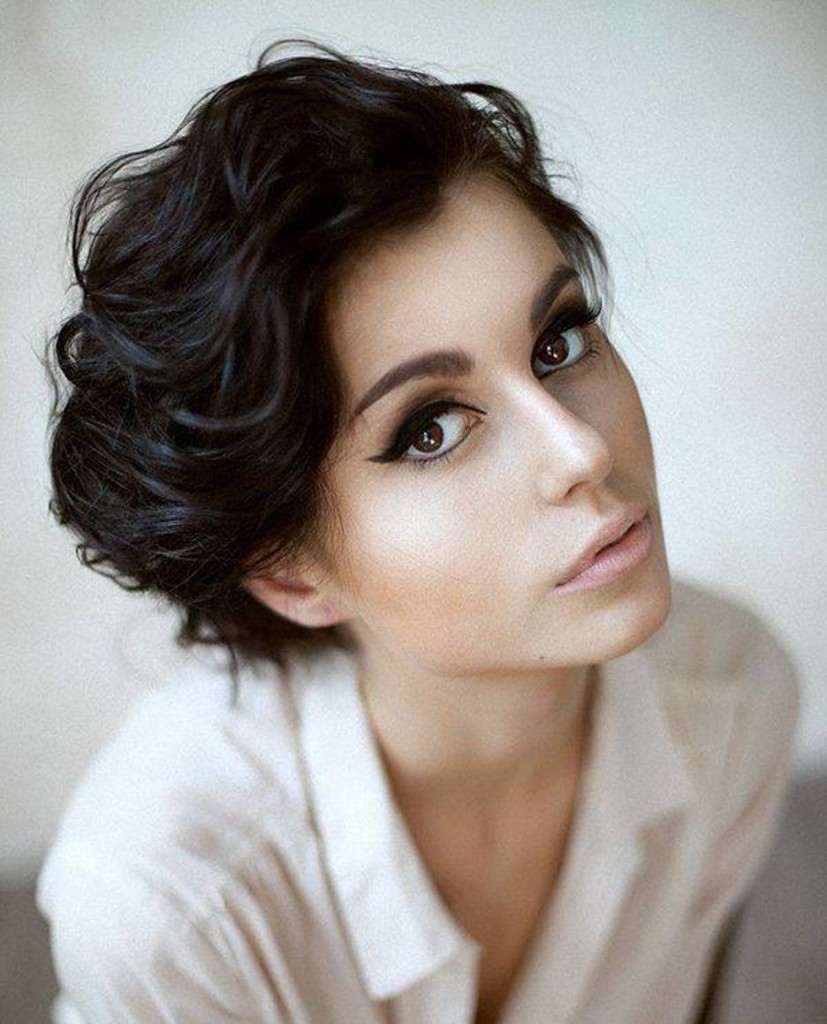 Usually, styling goes along with applying some hair product offered by cosmetics companies. If you are confident some volumizing substance can lead to bouncy strands like on the image right above, at least follow the right method of utilizing it. Thin hair can't stand anything that makes it feel heavier, so start at your tips. They are the driest part and then proceed to your roots.
#3. Use high-quality care products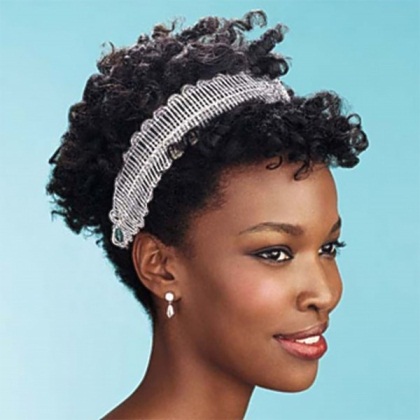 African women have rather flyaway hair yet manage to look tidy and charming. What is the secret? Remember to buy good shampoo and conditioner in accordance with your hair type. Conditioning helps to prevent tangles and experience trouble-free brushing. After proper care, all you need is to fascinate your head with a cute band.
#4. Check your pillowcase material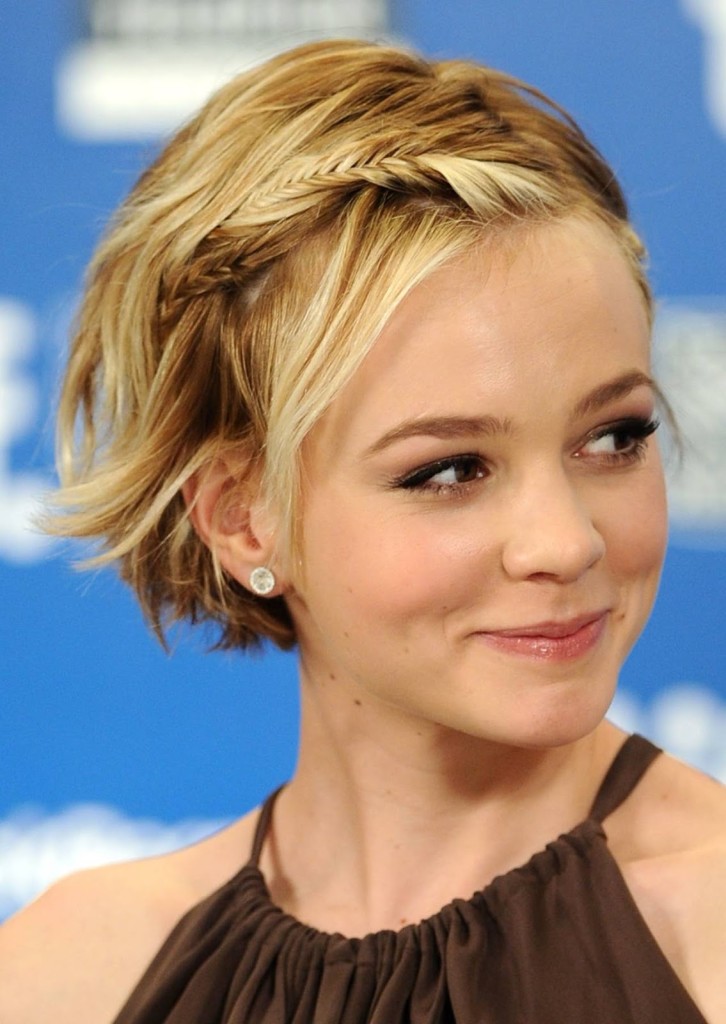 Thin hair suffers from any harmful effect and is easily injured when you toss while sleeping. While cotton pillowcases are thought to let your skin breathe, they cause more tangling compared to what satin allows. You will worry less about tangles and think more about a hairdo. Short fine hair is appropriate for various front braids (one of possible solutions is available on the photo).
#5. Invest in a hairdresser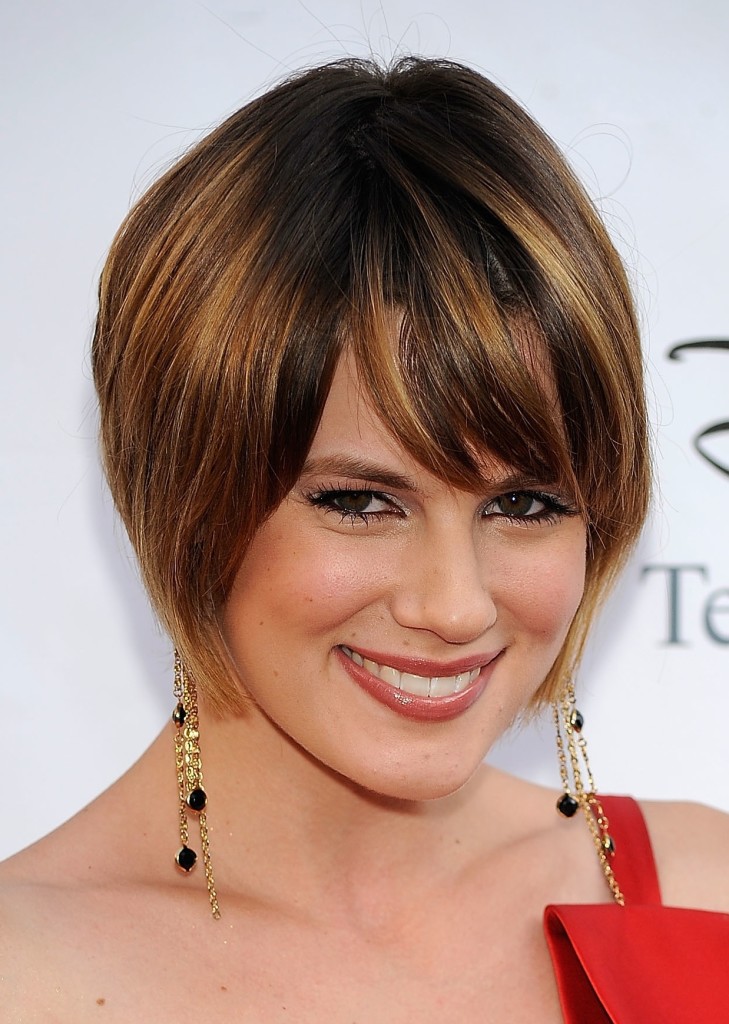 You are not obliged to know what hairstyle will work better for you. Leave it for a skillful hairdresser. You may not suspect how a bluntly cut bob will refresh your face and fit your overall image just like a shoulder length mane with smooth transitions will bring more femininity to your present looks. Short strands are ideal for layering so do your primary research of a smart  beautician and see what they propose you.
#6. Have several styling ideas at hand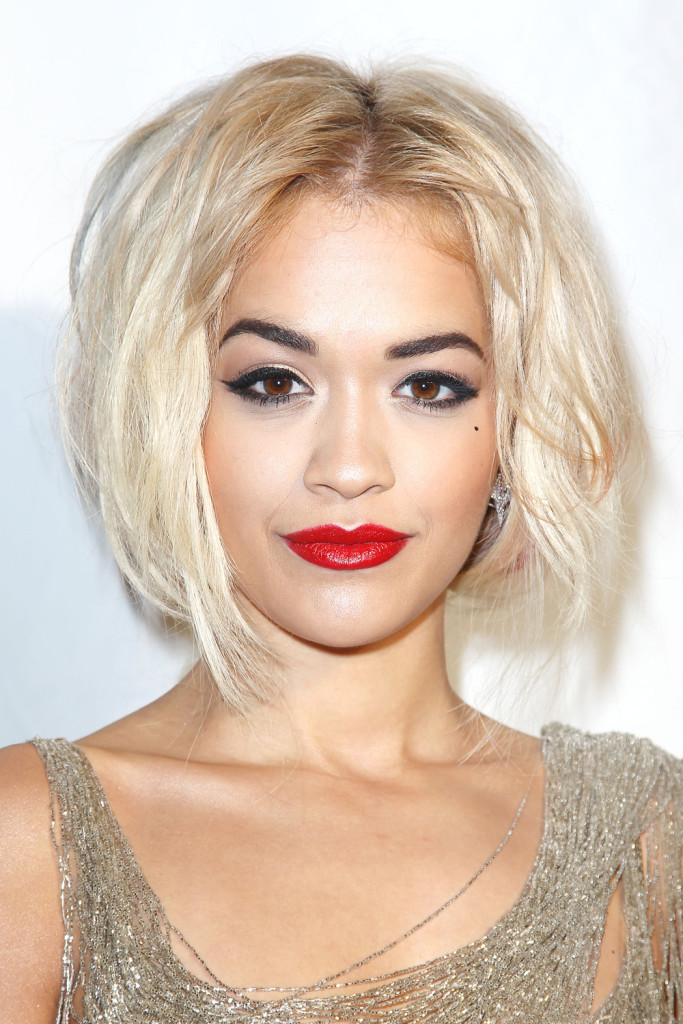 When fine, short hair becomes greasy, the picture is horrifying. Not to let this happen, try using dry shampoos instead of washing it every single day. Too much mist actually harms. To add more volume, brush your hair thoroughly, then turn your head upside down and blow dry your hair. Finish with a lightweight fixator if you wish. The result is amazing this cute blonde proves.
#7. Define your texture and benefit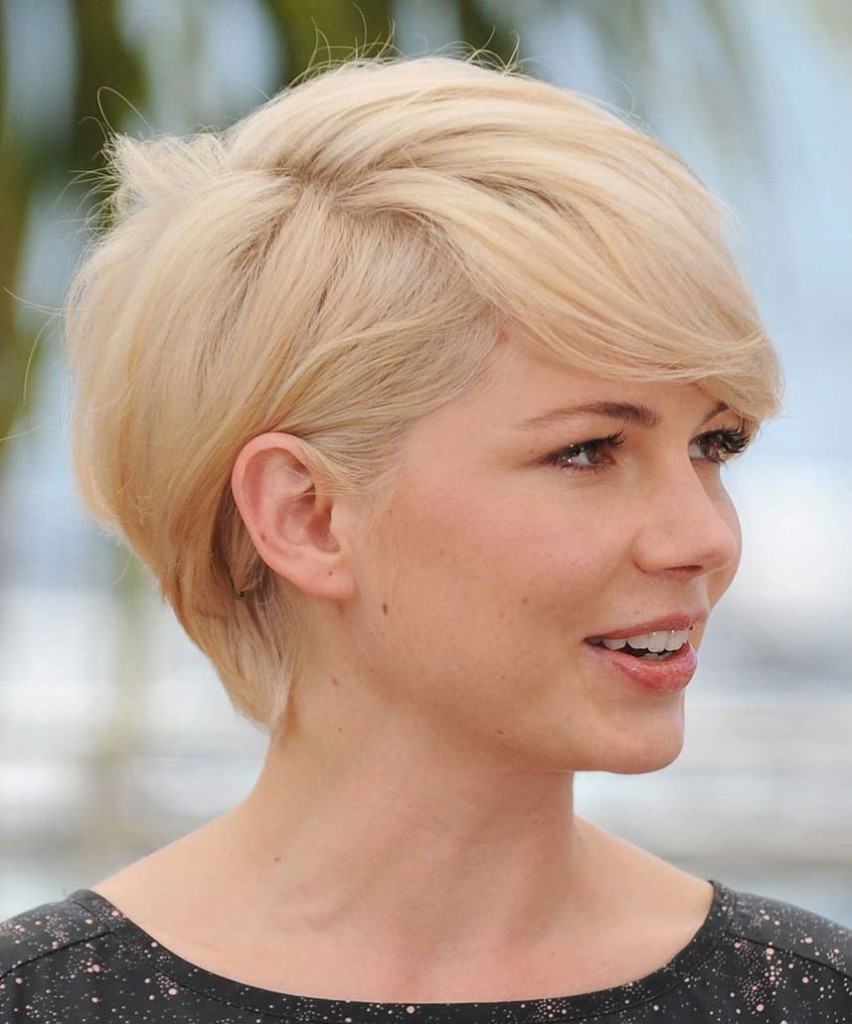 Straight hair does not require any smoothing substances but it is often disobedient in its own way. Frankly, I've experienced hard times styling it before I learned about a salt spray. It's no longer a big deal to make a fancy bob with a side parting and even bangs. A few minutes of working with my round brush and a low hit dryer will make this amazing hairdo a reality.
#8. Add waves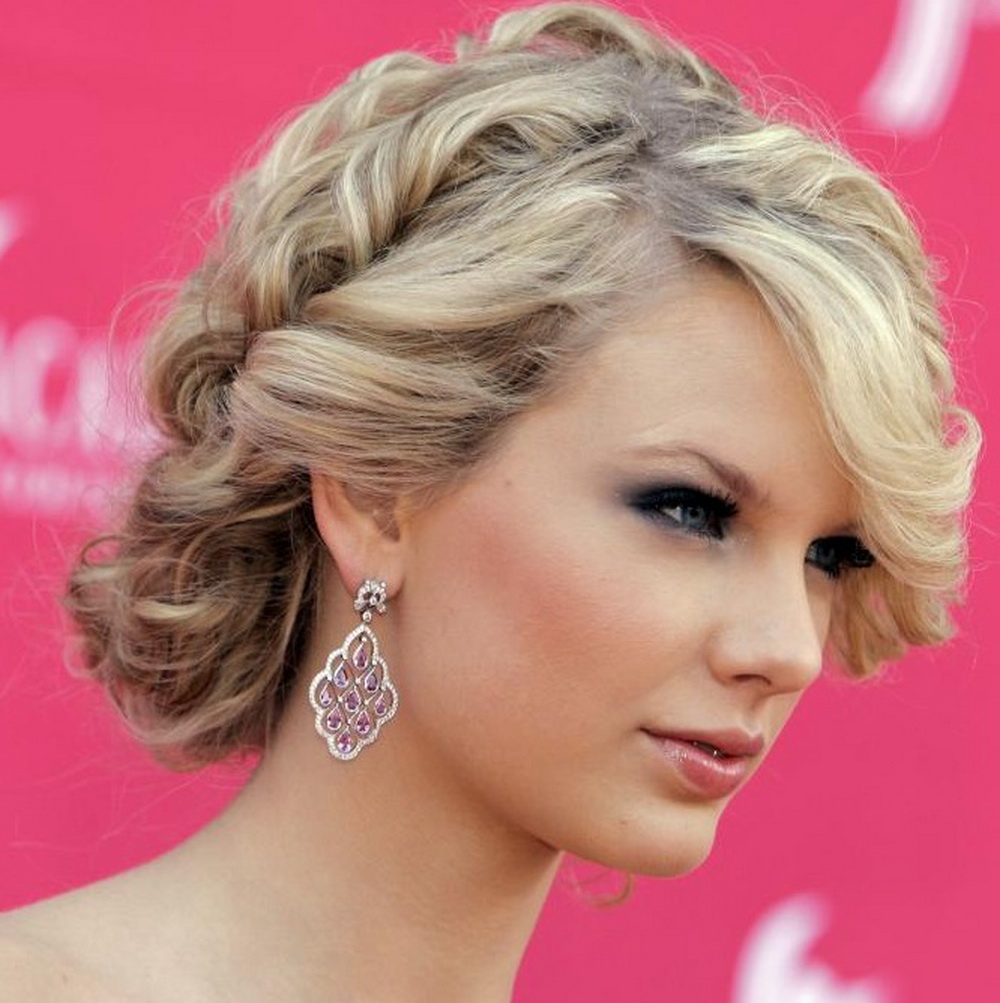 Certainly, this tip will help girls with naturally straight hair. First, dry it perfectly, separate strands and curl them with a styler. If you wear bangs, shape them in a slight wave too. To preserve a good shape (as even hair tends to return to its natural condition), secure the effect with a proper texturing product.
#9. Teasing assists waves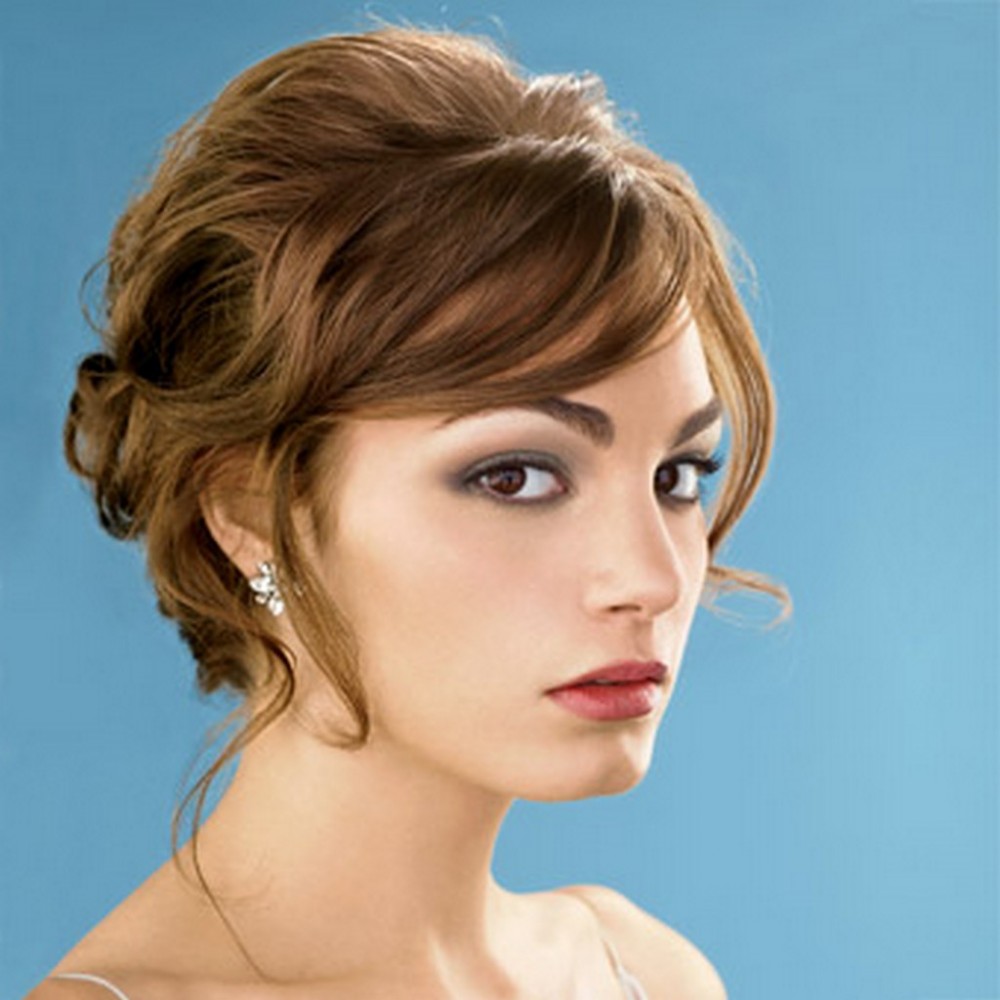 Here you can borrow tip #8 and supplement it with wise teasing. Be very careful and apply teasing to your crown. The end result will satisfy your expectations. I personally can't claim this chick has thin hair because it looks fab.
#10. Use a fast first aid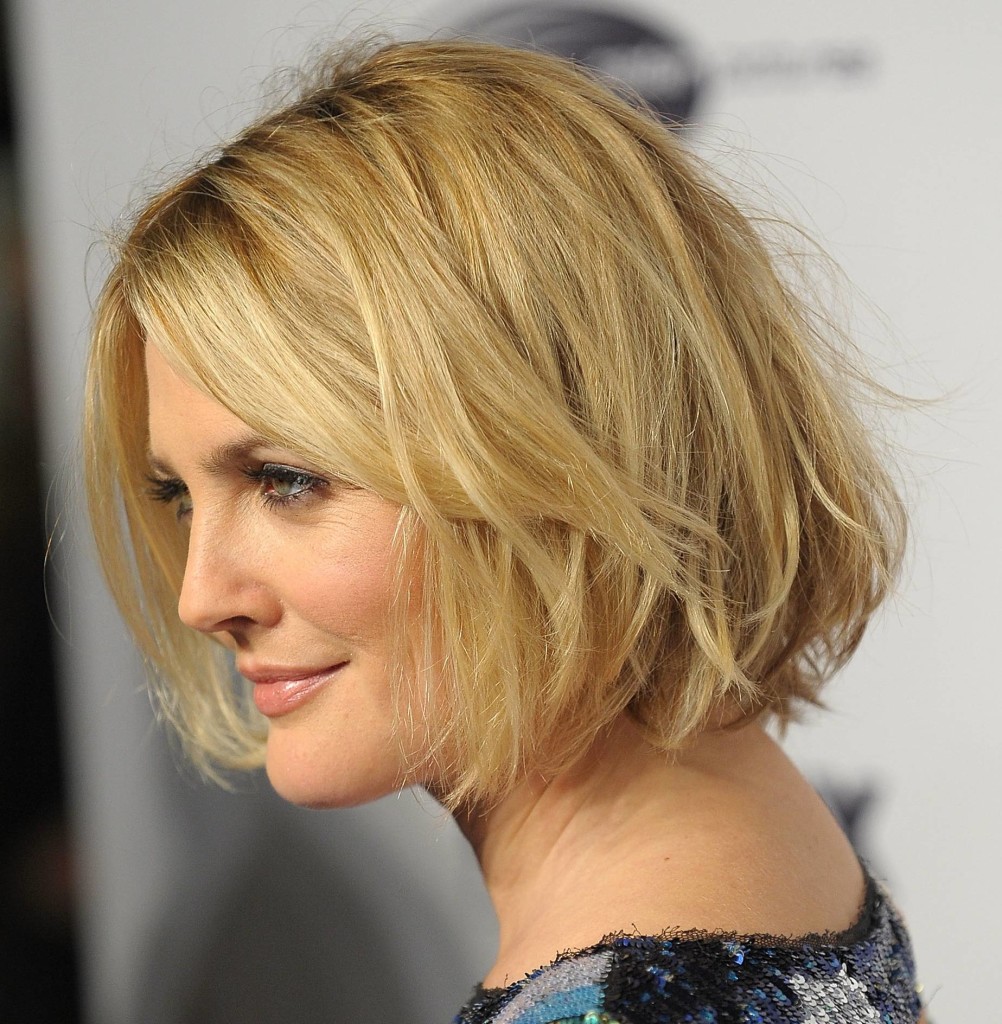 As soon as you start noticing that your hair becomes dirty, spray it with normal water. After that apply the product for lifting roots. Create some volume by massaging your hair with your finger tips and complete the process with gentle hair drying.
#11. Hair extensions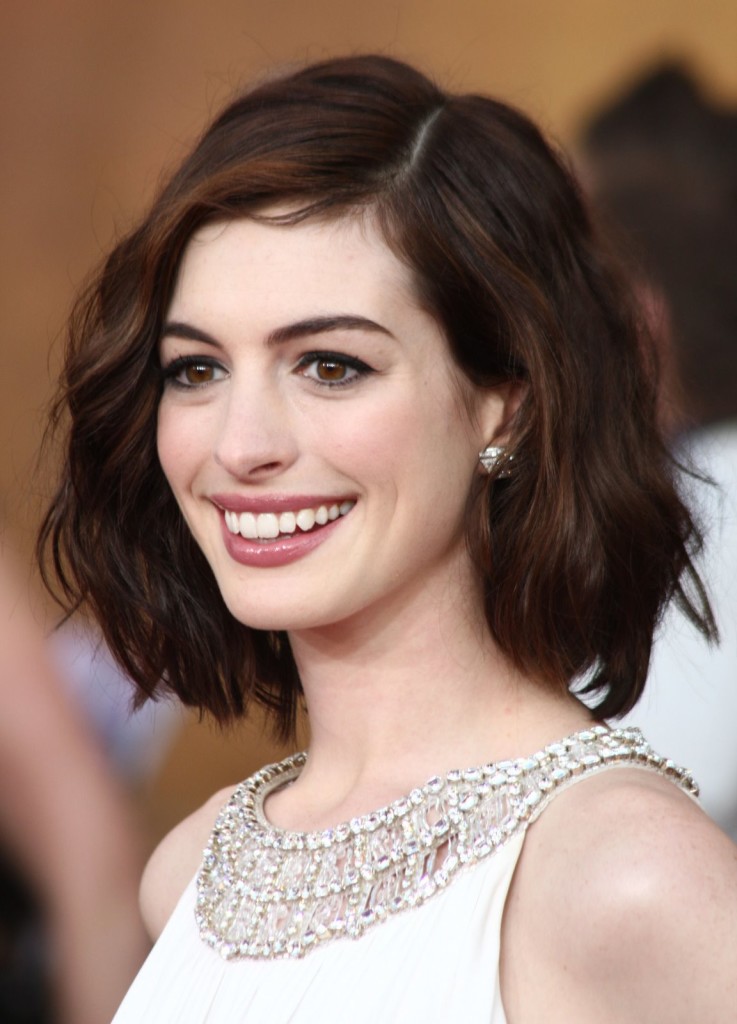 What if all 10 tips seem to be poor helpers? Well, maybe you need to consider wearing light extensions. I do not have an experience of adding volume to my head this way, but they say clip-in artificial strands nowadays are efficient and do not overweigh your own hair.
#12. Do you take vitamins? – You should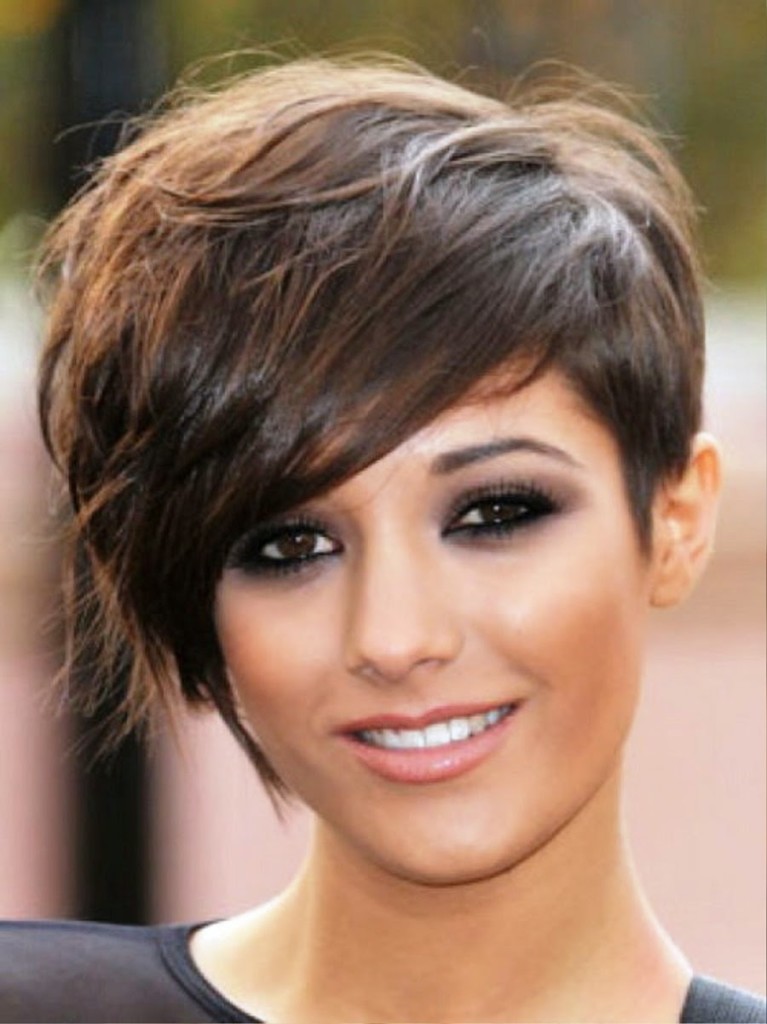 The causes of having limp hair vary from genetic problems to not having enough nutrition and vitamins in your body. While we can't solve the genetic issue, we suggest you to take a course of vitamins and minerals. See if this produces any positive result. And remember to try all other tips given above while assessing the medical solution.
#13. Massage your head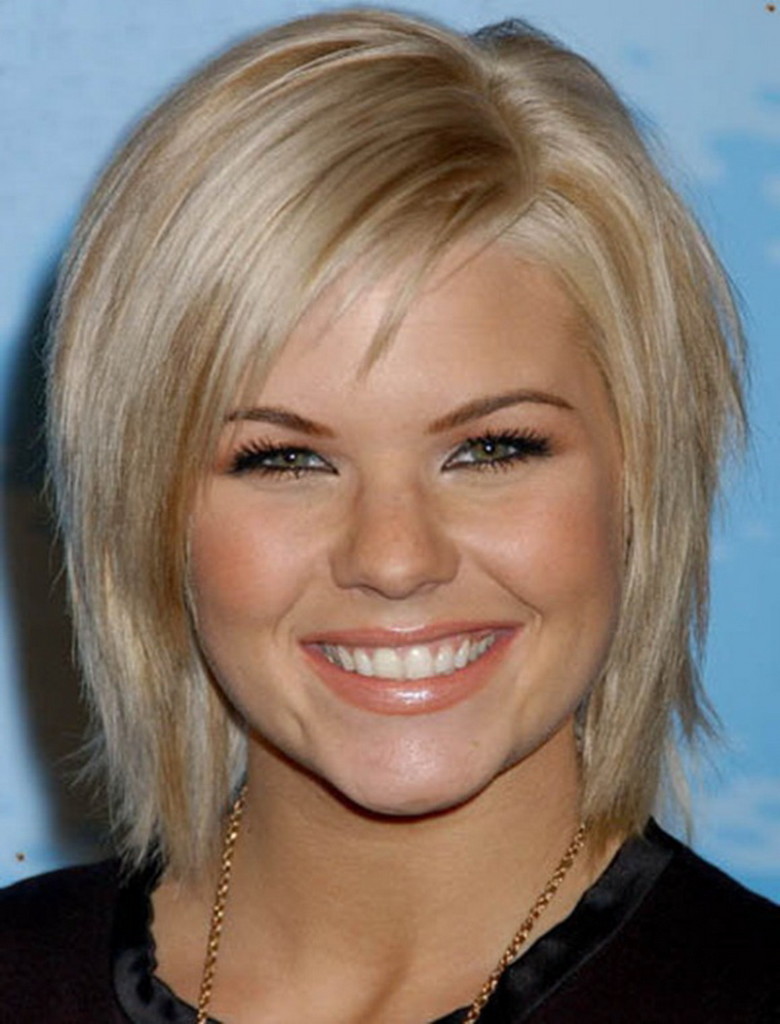 This tip can't be perceived as a stand alone method of fighting against thin hair, but its effectiveness can be feasible over an extensive period. If you take vitamins, apply good hair products and refrain from harming it with drying and ironing, massaging might be a beneficial extra step.
#14. Get rid of flyaway hair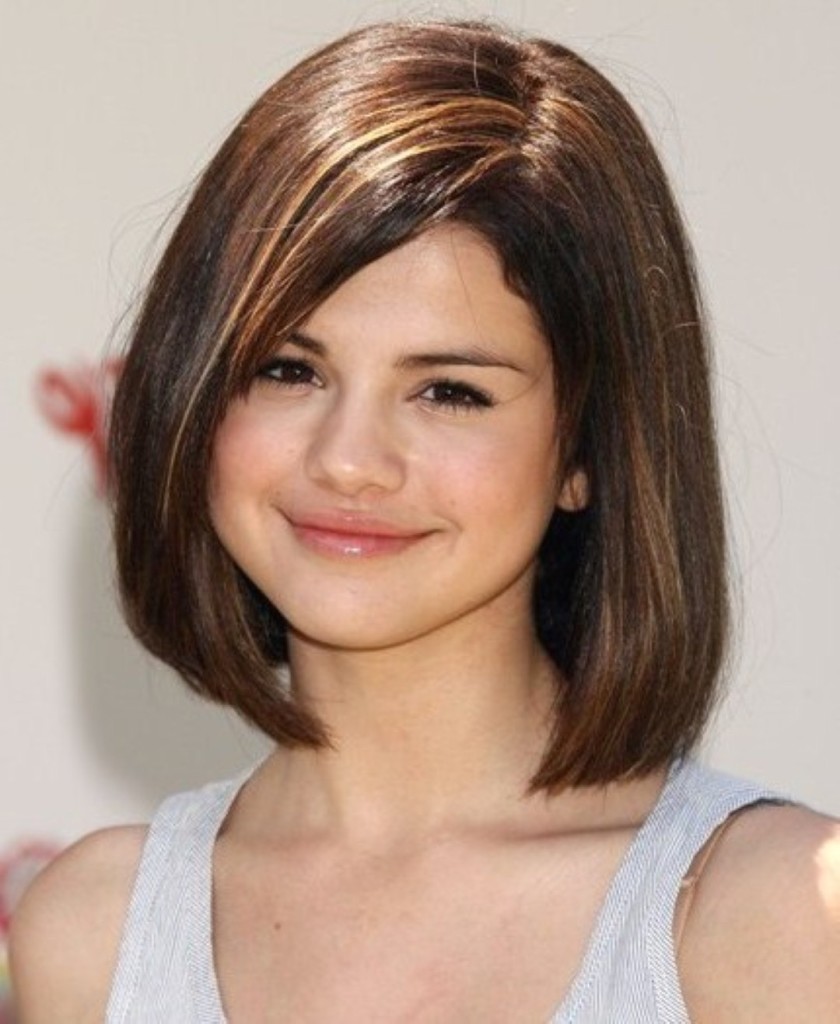 Of course, it doesn't mean you need to choose a radical method and cut it. Better, smoothen it with your palms previously moistured with serum. The outcome is amazing, indeed.
When striving to get thick locks out of your flat strands, make all best tips and practices your companions. And if you have anything valuable to add, leave a comment.