40 Elegant and fresh- Why the 60s hairstyles are the stars when it comes to haircuts
We live in a society where when it comes to fashion, everyone wants to try out new and modern things. However, sometimes it is better to be an oldie but goldie than an abstract fashion seeker. It is a known fact that everyone wants to look as good as possible, and now anyone can.
The bob vs. The long hair
The bob gives a softer and sexier look to any woman while also being easy-to-wear and flexible style for short hair. Another cutting edge 60s hairstyle is the long hair which can either be worn sleek or with a slight lift and almost always with a fringe.
Rockabilly vs. the crew cut
The most popular ones are the Rockabilly 60s mens hairstyles which give a sleek and elegant look. The crew cut has also been popular despite being slightly more conservative than the rockabilly.
No matter what style you choose, any 60s hairstyles you pick will give you a retro but sexy look.
#1 The Amazing Pony Tail
The beauty of a pony tail should never be underestimated. It is definitely one of the easiest solutions of all styles and it was surely very popular in the 60s. However, this hairdo has not lost its charm and it still can add some spices to your style. This retro twisted hairdo with short bangs and a ribbon will make a splendid hair solution for any event.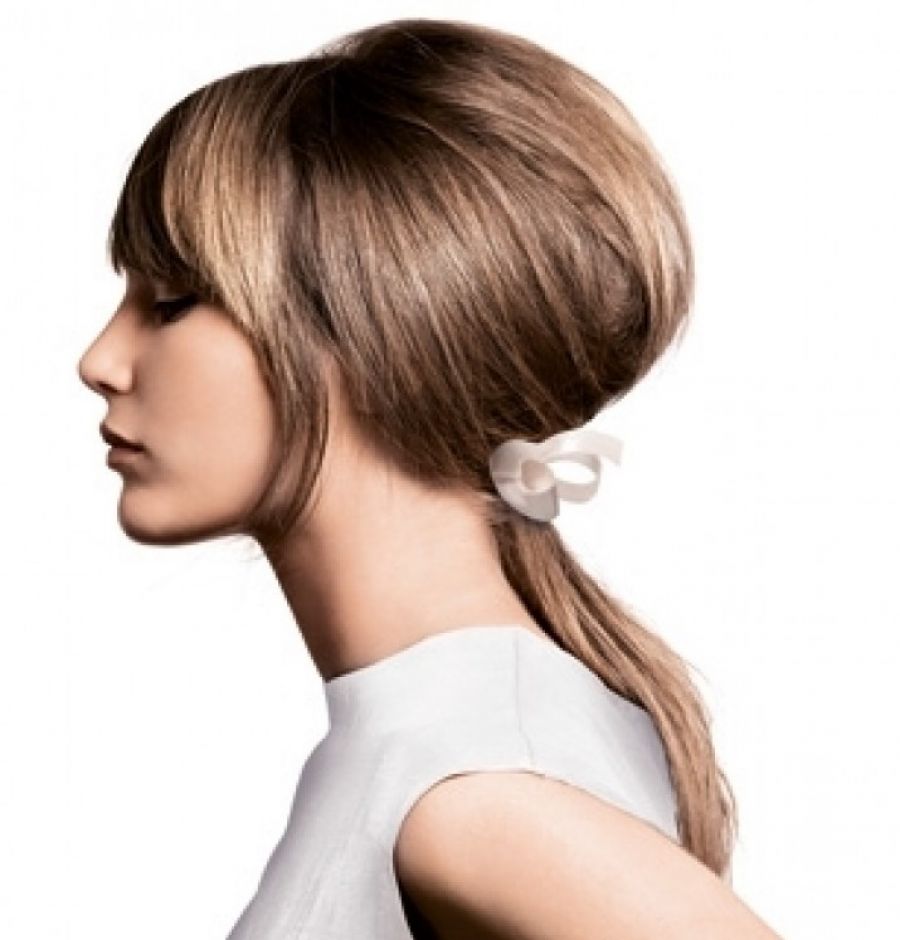 #2 Neck-Length Bob
Here we've got a cool looking French bob style with twisted inside bangs. The fringe is cut at the most comfortable and appropriate length – just above the brows. The tips of the bangs are dominating upon the whole hairdo. You can see the contrast between the fringe and the bangs which have some extra fashionable design. It can be also put in tail behind the ears for a more practical look.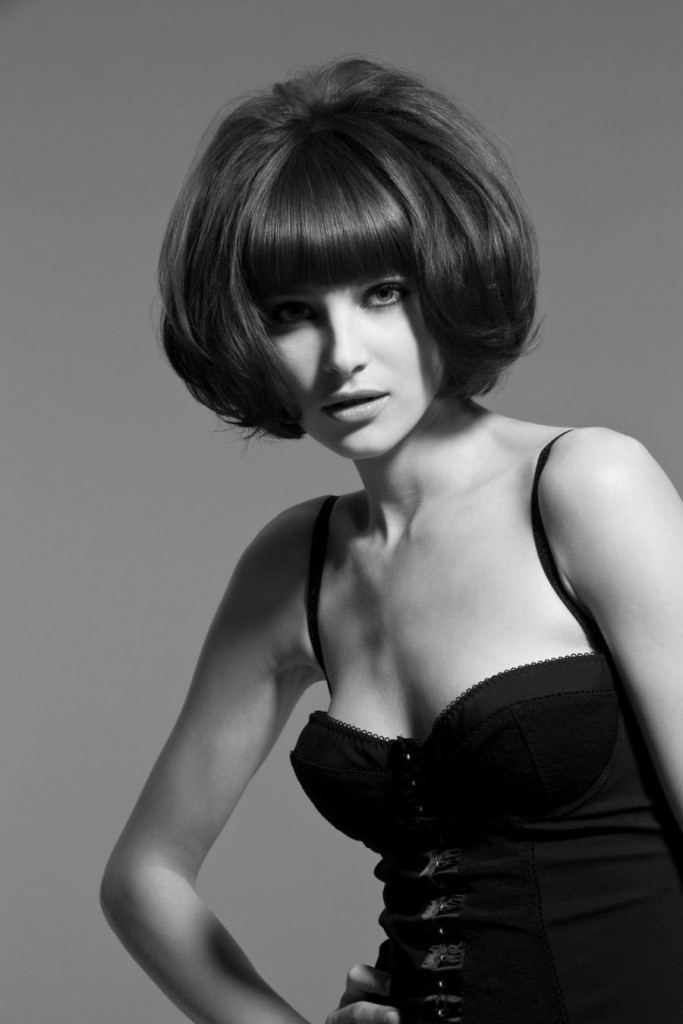 #3 Very Short Tomboyish Look
The 60s were characterised by feministic rising and many females were interested in trying out a stylish gentleman look. That is why this hairstyle became very popular as many men used to have such a hairstyle. Now it has received a second reincarnation. If you pay attention to the latest fashion presentations, you will see that more and more top class models appear on a stage with this hairdo.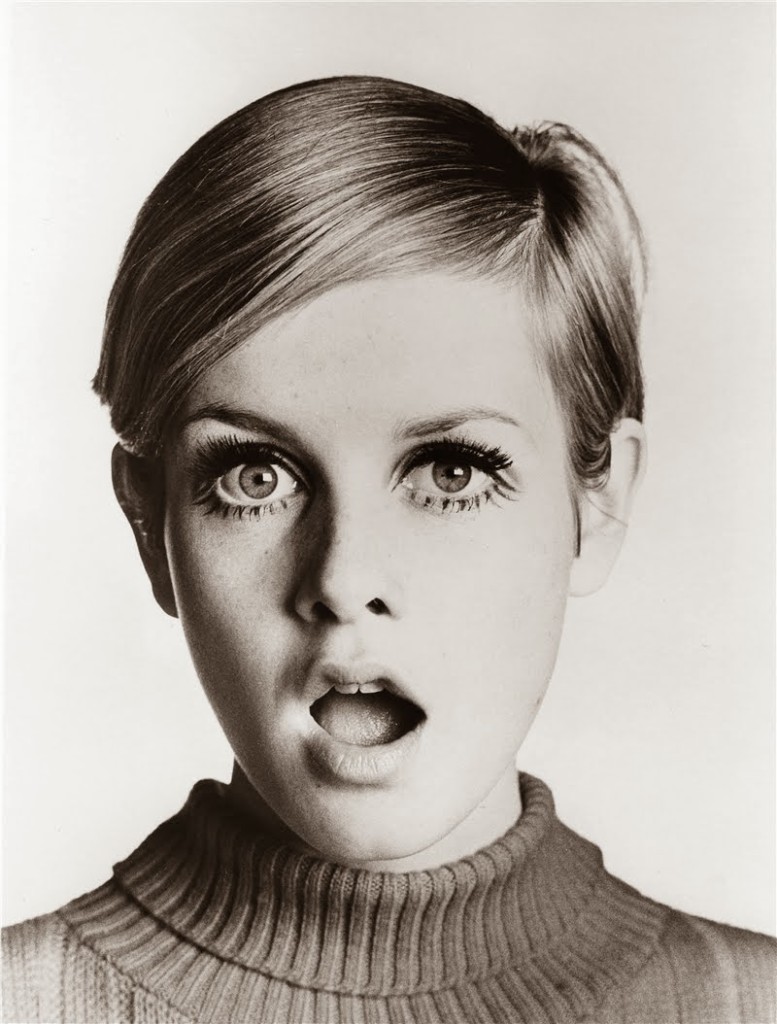 #4 Gorgeous Scarlett Look
This is a gorgeous "Gone with the Wind" hairdo. A great number of trend creators decide to use this elegant feminine hairdo when they need to present a cool collection of evening dresses. Due to its usability this hairdo is still in a wide usage among many women, but it has transformed from a casual hairdo of the 60s into a brand new hairdo of the contemporary time.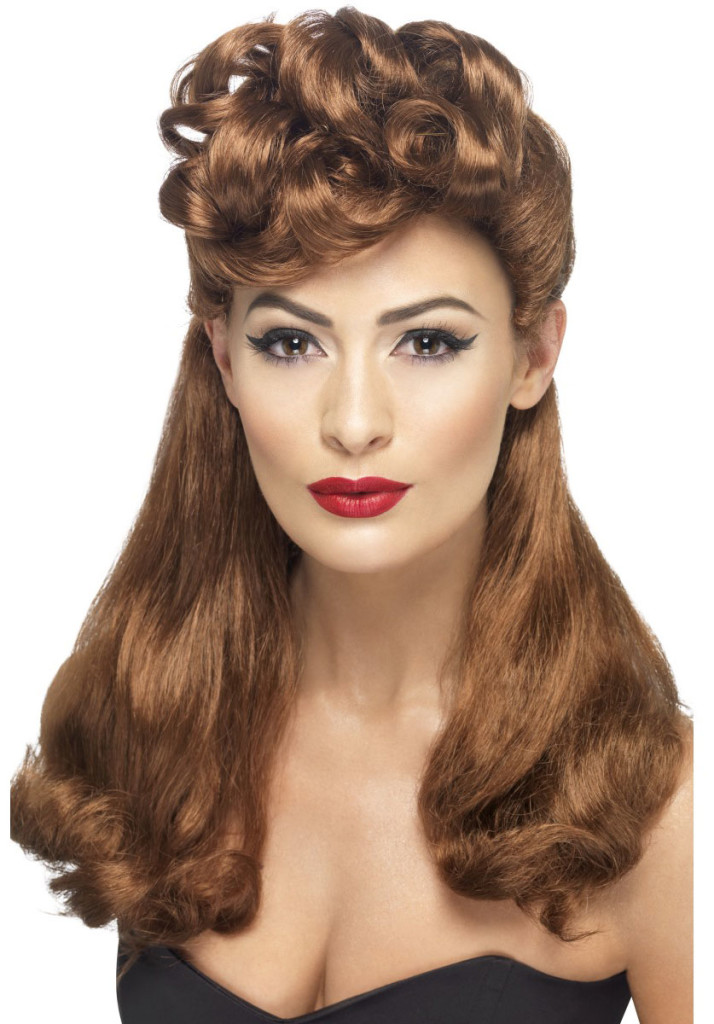 #5 Victorious Rolls
Large rolls in combination with slightly wavy hair would do a great job for those ladies who wish to try out a totally new image. The girls owe this hairdo to the 60s when it was so trendy. The front strands are weaved in a special shape with a huge spiral and fixated for a long lasting period of serving. The fine layers in which the hair is organized create an awesome designer choice.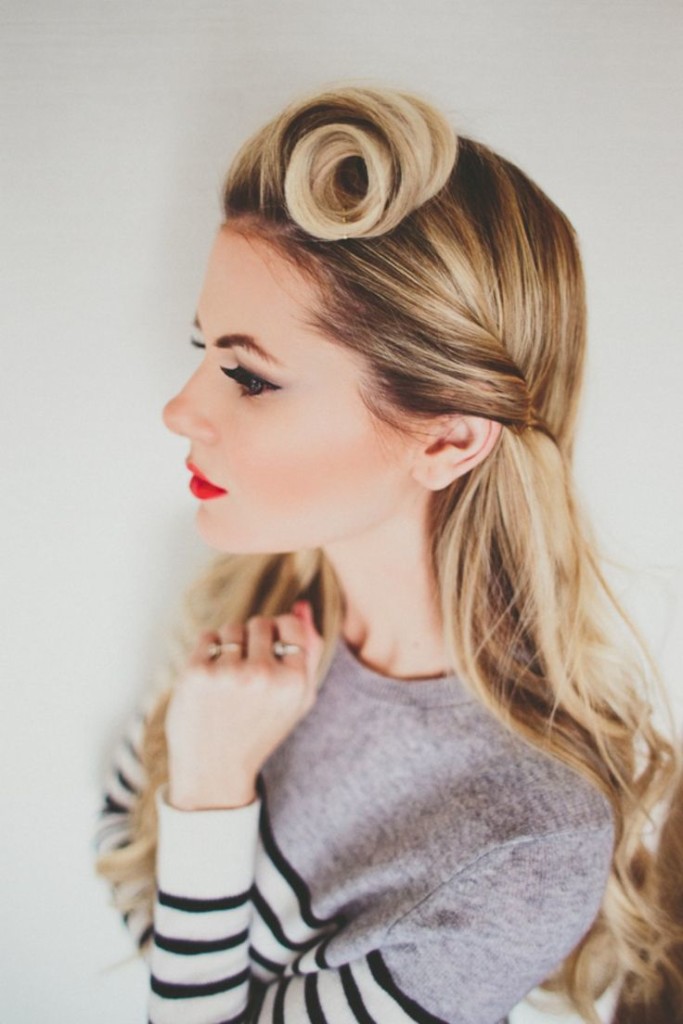 #6 Headband is in Style
If you want a stylish attractive image, you do not necessarily need a back length hair. This retro hairdo with a hair band will help you to look as sweet as a candy. The hair is driven backwards, while a little spiralled strand of hair is left for a complete feminine look. It won't take you much time to get this hairdo nice and charming.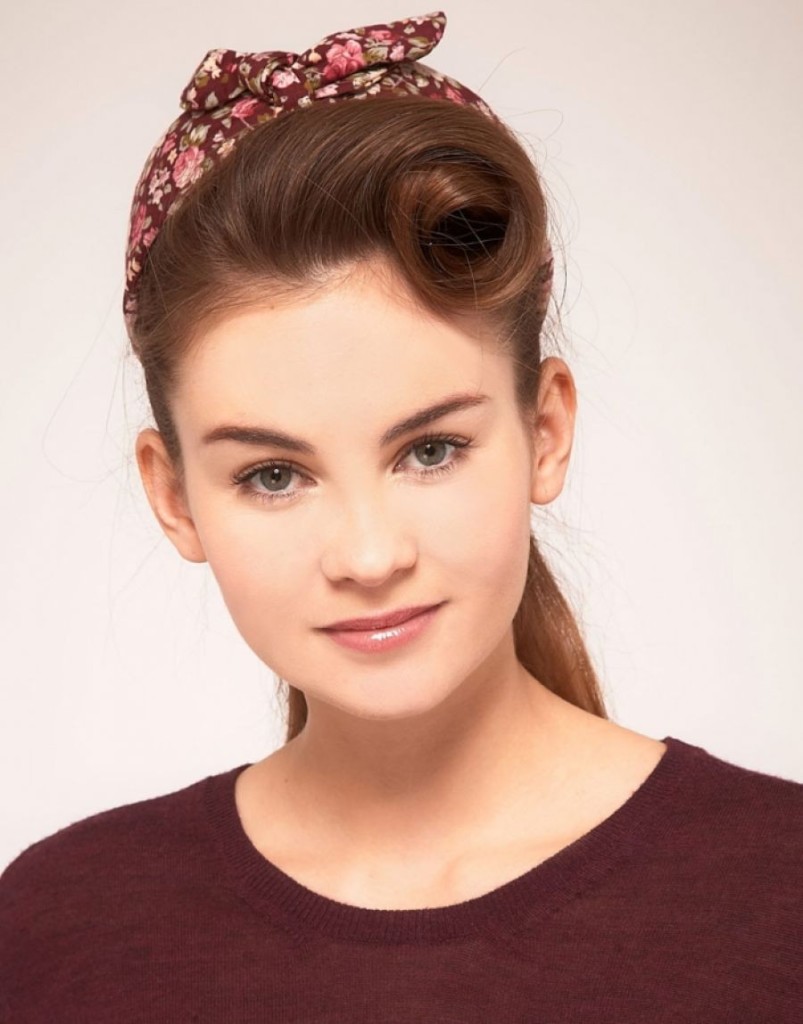 #7 Curly Festivity
When it comes to short hairdos, the curly hair is an excellent opportunity to create an awesome image that will surprise everybody around. As long as you have got plenty of thick hair, you can create this awesome curly mess that will add some elegance and volume to your style. If you are serious about curls, then this retro hairdo will be your best decision.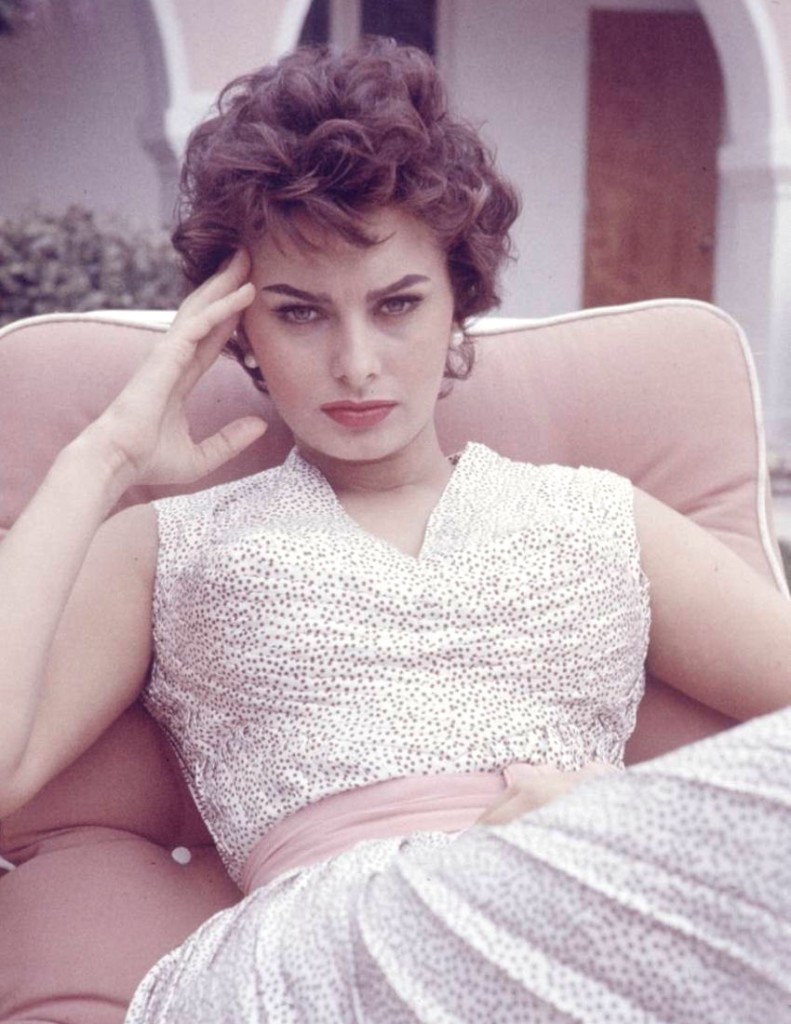 #8 Elizabeth Taylor Cool Look
The beauty of Elizabeth Taylor does not cause any doubts. Many ladies of the 60s revered the actress and tried to follow her style's footsteps. This teasy hair design was the most favourite design among women due to the unsurpassable elegance and overall simplicity in organizing. The tips of the hair are flipped up with a simple headband for extra volume and it definitely looks gorgeous.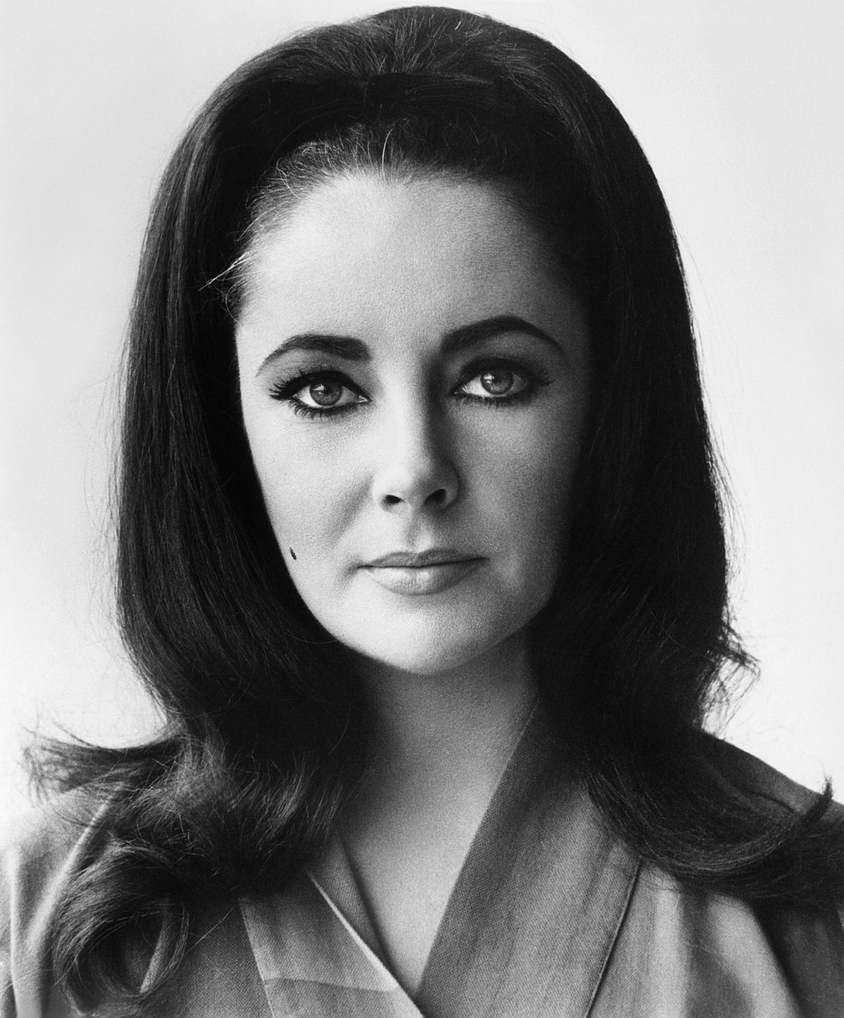 #9 Bridget Bardot Iconic Style
This messy bulky hairdo is the model that characterizes the model and the actress so much. At the beginning of the 60s her popularity skyrocketed and everybody tried to copy her style in various manners. This messy hairdo was just an extremely popular option as it seemed to be natural and not time consuming hairdo if compared with other models that were available at that time.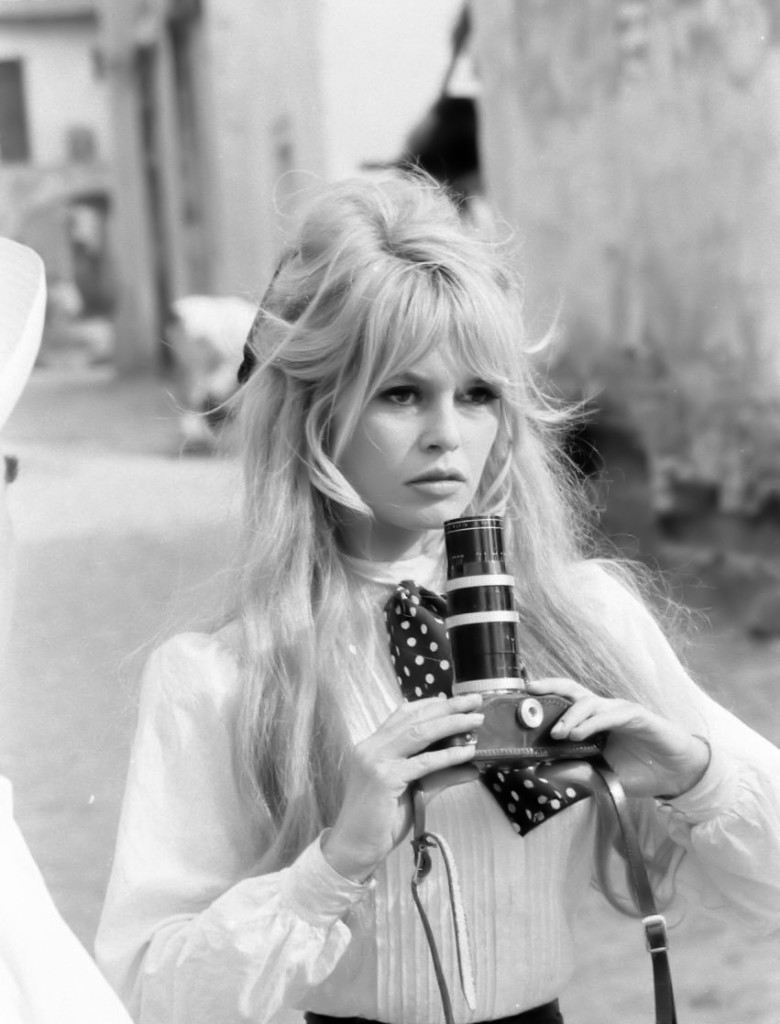 #10 Elegant Updo
The updos were quite pretty several decades ago. They were pinned up, permed or fixated with a spray for a greater durability. It was considered an ultimate option for dating evenings or celebrating ones. It offered a truly exclusive classy image of a fashionable style that used to charm everybody around. Nowadays it is still a beautiful hairdo that looks gorgeous with an evening dress.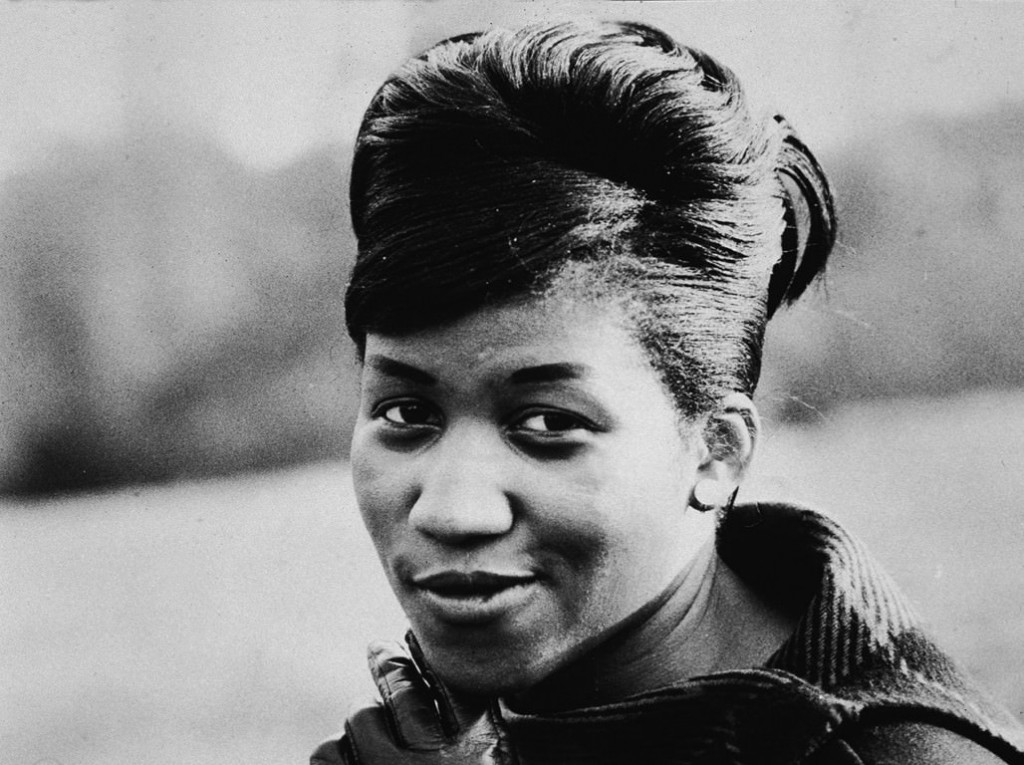 #11 Sleek Beehive
This beehive can be easily obtained with the hair of medium length. After the hair is styled in this cute looking miniature hive, you will receive a splendid image of a goddess like lady. It's not a surprise why so many women used to prefer it. With some modern hair designing tools this hairdo can be obtained quicker and almost effortlessly. Be as elegant and graceful as the ladies of the 60s!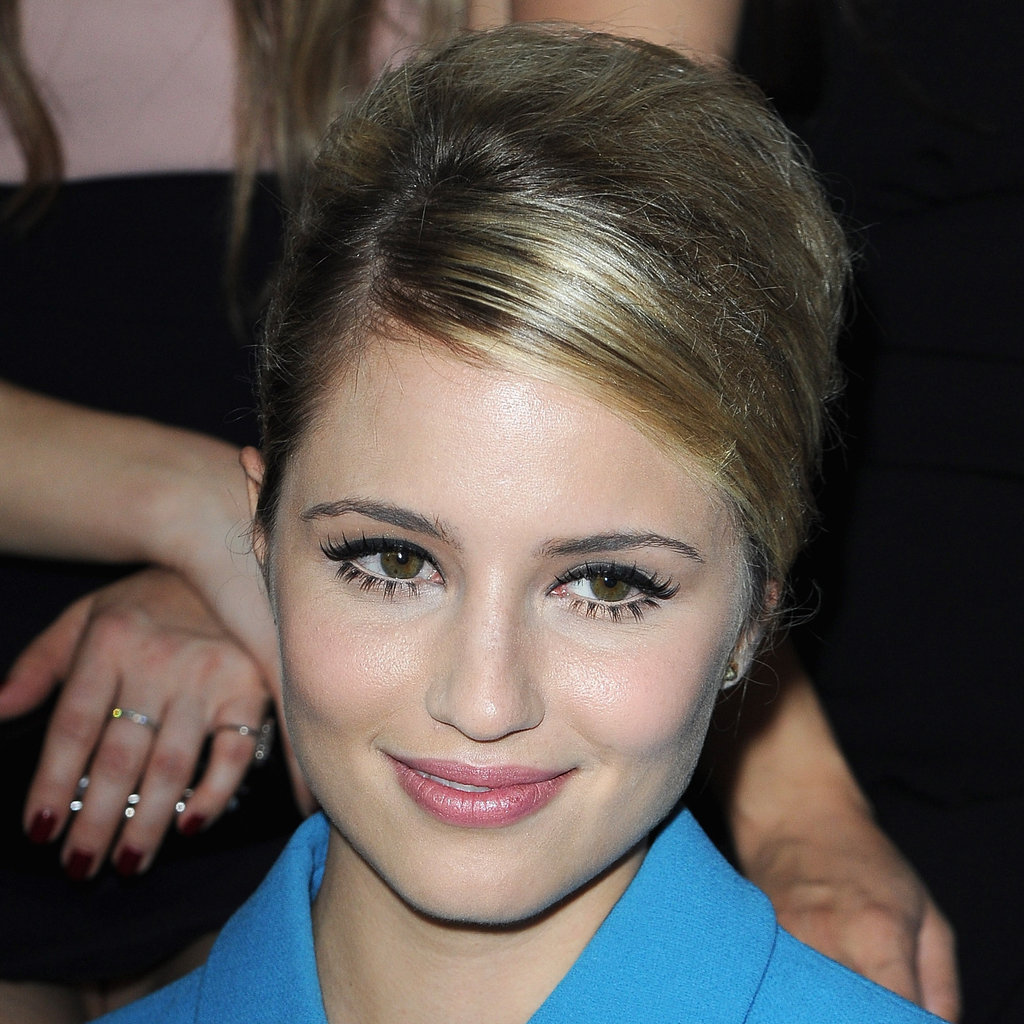 #12 Respected Sex Bomb
Some looks are memorized regardless of anything. The 60s period was known for introducing several sensitive hair options whose glory and beauty hasn't faded away even now. The hair which is combed backwards and tied up with hair band allows the hair fall freely in a cascade of waves highlighting the face while a short fringe accentuates on eyes. That is a very sexual hairdo indeed.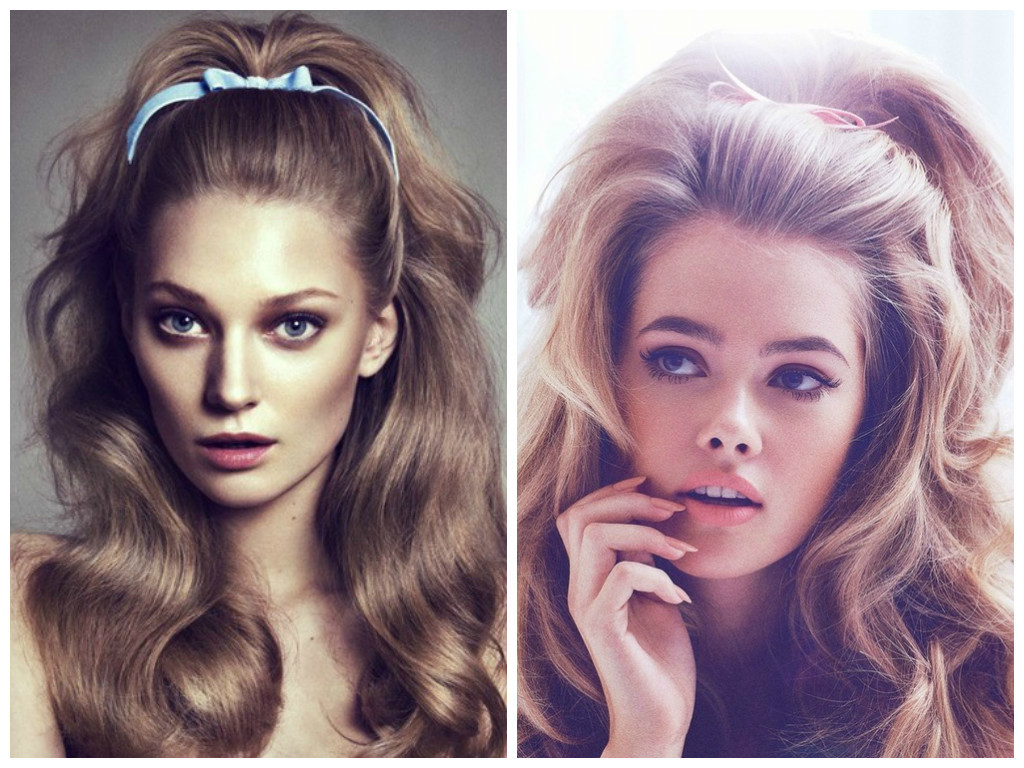 #13 Waved Beehive
The beehives were extremely trendy if you look back at the women of the 60s. As per various movies you can see that many actresses of that time have used this type of hairdo. Fortunately, there are plenty of variations that are available for pretty women. There are full updos and partial ones like the one on the picture with loose locks. It will be a beautiful solution for many women.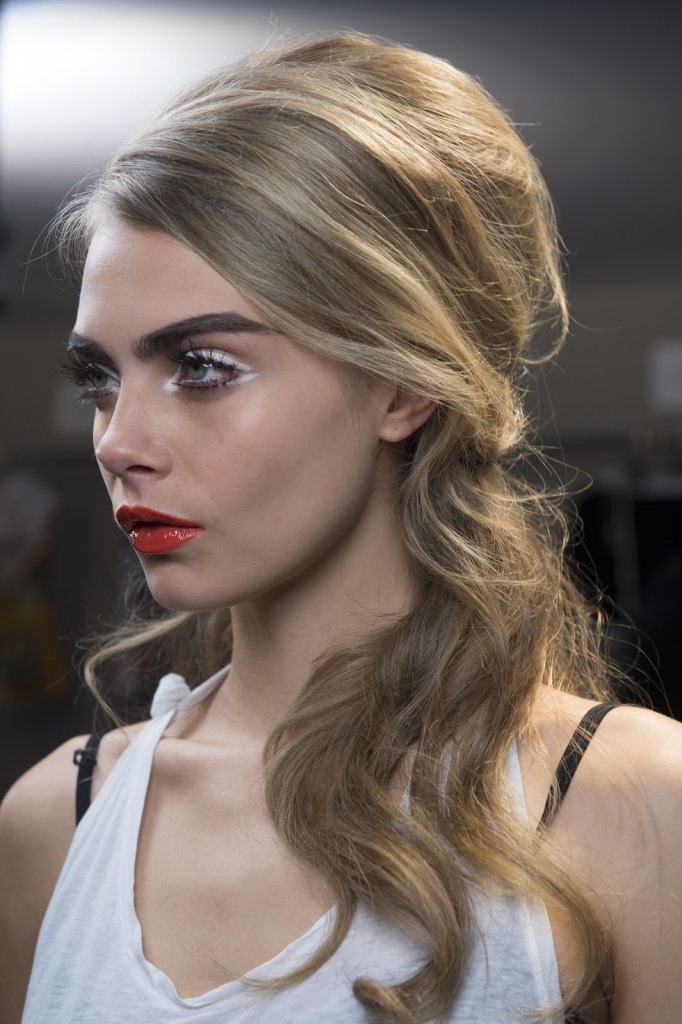 #14 Smart and Elegant Casual Style
If you are planning to go somewhere on a holiday, this is the best option for a decent smart look in any situation. The hair is styled in such manner that it falls smoothly and equally on all three sides without standing in the way of the face. The golden colours were a peak trend in the 60s, so this hairdo would be perfectly matched with this option and will surely cause some nostalgia.
#15 Waved Pin Up
The retro hairdos acquire a totally new life with modern technologies. They make the hair look silky and shiny. The wavy tips of this hairstyle are combined with an awesome bulky image. The hair designer manages to provide a top level of styling that introduces the lock of a very distinct texture which looks really amazing even if compared with contemporary hairdos.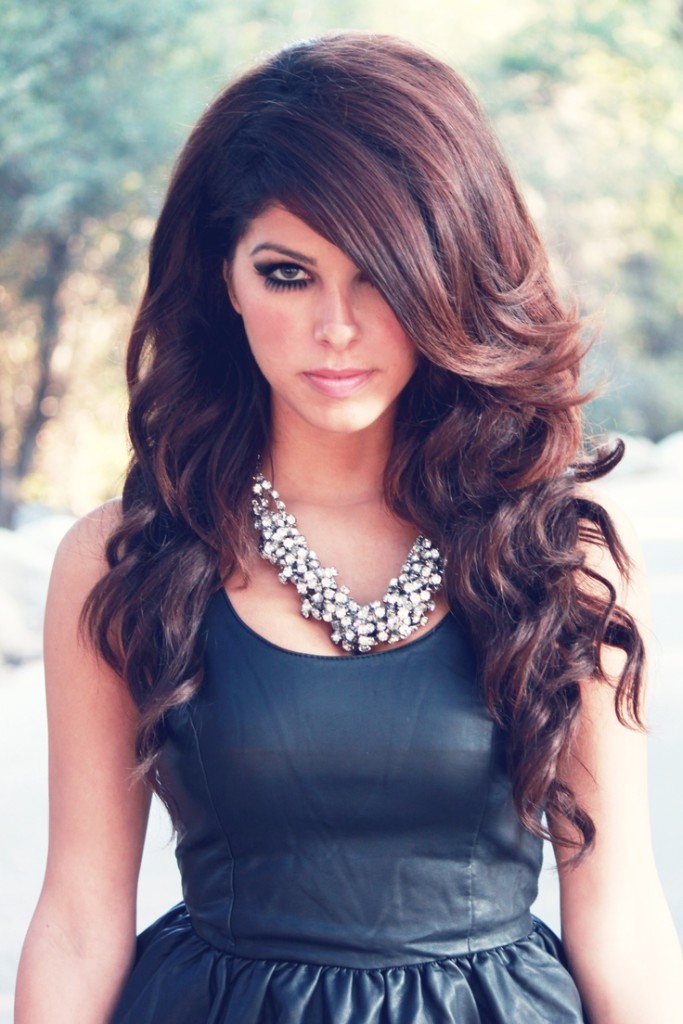 #16 Short Silver Sleek Style
Silver hair used to be extremely popular back in the 60s, though you can see that it hasn't lost any of its popularity. A special hair wax increases the brightness of the colour and assists in preserving the shape. This hairdo is a marvellous option for those women who want to be expressive and stylish in any situation. This model will still be popular for many years afterwards.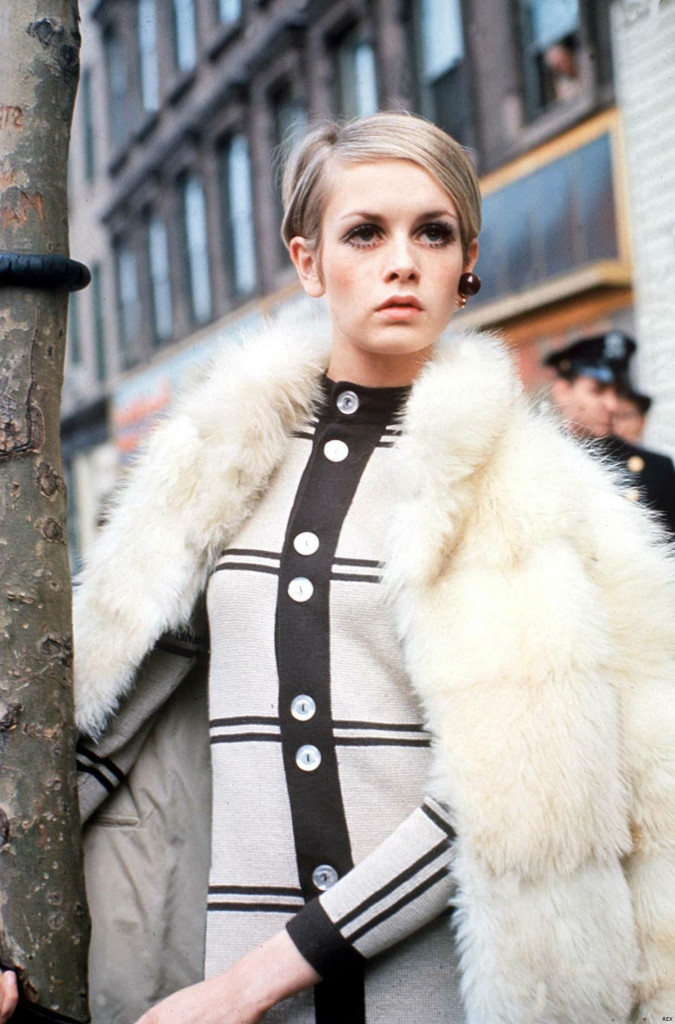 #17 Audrey Classical Updo
After a great debut in "Breakfast at Tiffany's" this hairstyle became a characteristic hairdo of a beautiful Audrey. This hairdo used to reflect the whole epoch of glamour and chic at that time. Fortunately, it still hasn't lost any of its actuality and former charm. If you are searching for a hair with fine textured classic style hairdo, this option will be a perfect choice.