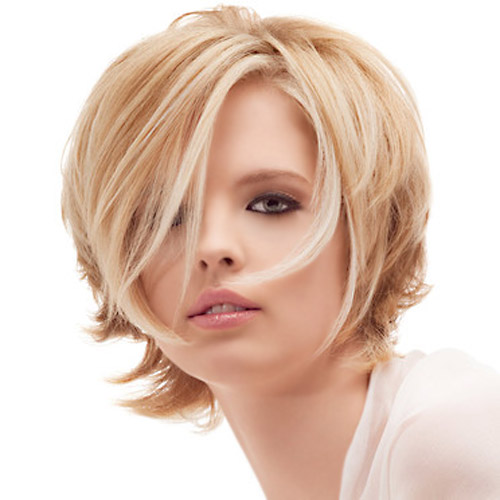 16 Easy Hairstyles for Short Curly Hair With Bangs Enhance Your Look With These
If your curls are starting to bother you (which they eventually do, sooner or later), instead of blow drying and damaging your hear every day, make a simple decision to cut it. Women with curls can also wear short hair, and it can actually look pretty good. Bangs are also a great way to refresh your look and they will help you create interesting hairstyles. Combine those two and you'll get a smoking hot hairstyle that will turn heads. Take a bold step forward and make a refreshment for your look. For more ideas on hairstyles for short curly hair with bangs, continue on reading the article.
Curly Hair and Straight Bangs
Opposites attract and it seems that the same is true when it comes to hairstyles. By combining these two opposite looks, you will create a chic and trendy hairstyle in no time.
Curly Hair and Braided Bangs
Create an illusion of a headband by braiding your bangs. You will emphasize your face and create a romantic look that is suitable for both day and night, or an upcoming event.
Curly Bob Hairstyle
Bob hairstyles are in right now and that's good news for women with short curly hair. To create an elegant bob hairstyle: Let your curls dry naturally and put some curling cream for a better texture and a tiny bit of gel to make sure everything stays in place. Then straighten your bangs with a straightener and pin them to the left side.