17 Amazing hairstyles for shoulder length hair with bangs
#1 Chic and Classical Hairdo
This option is for those women who desire to be attractive but they detest following the popular fashion trends. This simple hairdo with bangs is just something that you must definitely have in your beauty arsenal. The bright gold color will help you to avoid a dull look while wearing this hair model. Try out this polished, well-done hairstyle and see if it corresponds your wishes.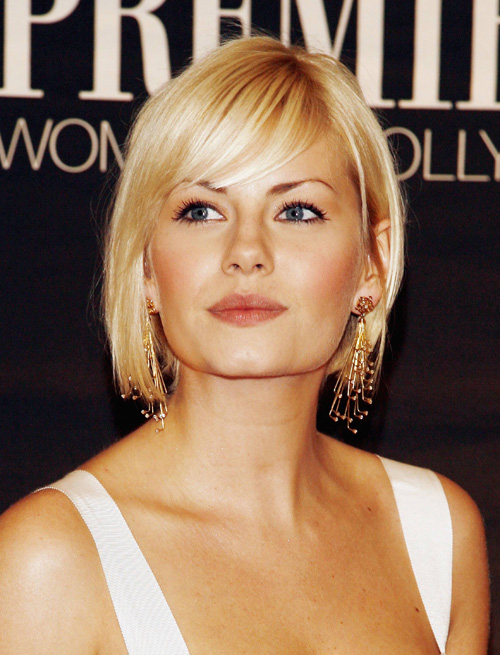 #2 Blond Ambition Bob
This model introduces us a simple blunt bob with bangs. They emphasize the oval of the face, especially if it is of a perfect shape. After making this hairdo you will see that this hairstyle was just the thing you were looking for. The bangs appear especially attractive with thick hair as they create an illusion of additional volume and enhance all the traits of the visage. Blond hair color is just the right color to match this bob.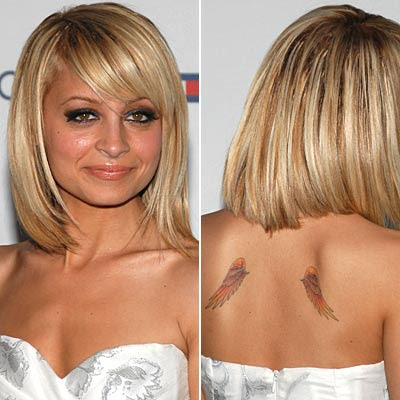 #3 Slanted Style Bangs Cut
Instead of using standard straight bangs, you may wish to try out a slanted option for a change. The incline of the hair creates an asymmetrical image that is so popular among the designers. The top can be organized in layers to add some extra prettiness to an overall look. The slanted edges make the face longer at the sides and it is an excellent optical illusion for the owners of round faces.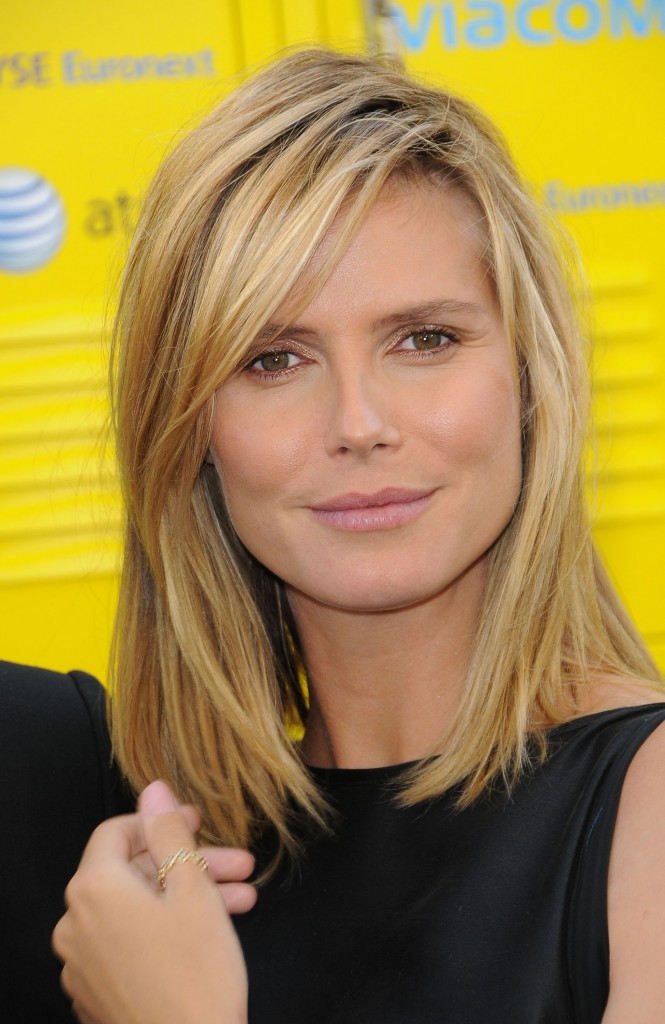 #4 Bangs with a Straight Fringe
When you look beautiful and are confident about this, there is nothing in the world that can stop you from achieving your goals. This option offers us a pair of voluminous side bangs which were probably blow dried to gain such an outstanding air. In combination with a straight eyebrow length fringe it looks more classy and reserved, though not less fabulous.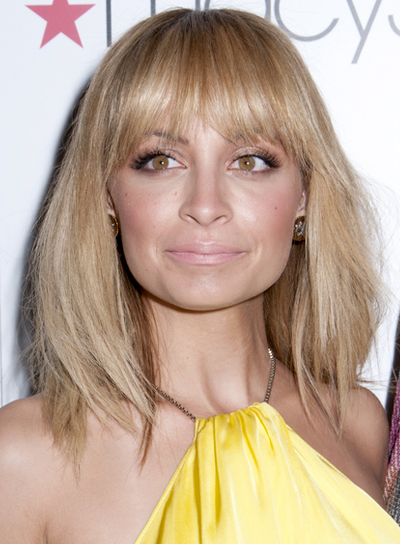 #5 Wavy Bangs
The bed head is just a trend in modern fashion industry. It is hard to overcome the prettiest and the most sexual look of the time. If you prefer a stylish chill out image and you are a relaxed person on your own, this hairdo will be an excellent choice. Both dark and light colors are acceptable for this hairdo and anybody can be gorgeous with this wavy bang style.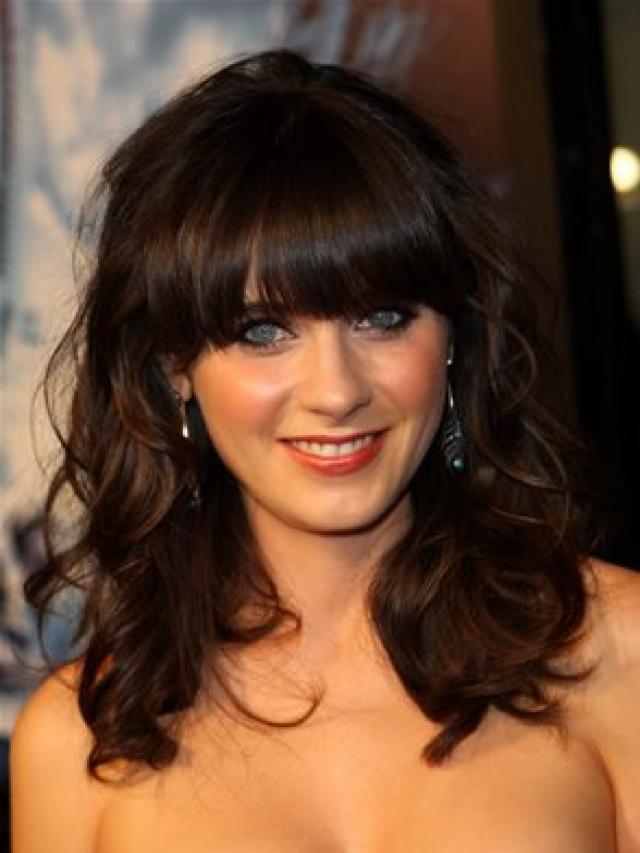 #6 Cute and Straight
If you are searching for a simple shoulder length hairdo with bangs, then you needn't go any further. Here you will see the simplest model among all that is irresistibly charming and requires low maintenance time. If you do not like to spend hours styling yourself, then this option is just the right thing for a quick look that would be nice for both formal and casual occasions.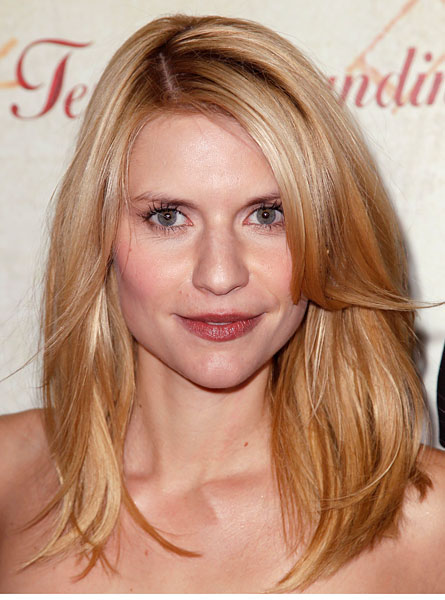 #7 Light Waves at the Tips
In case you're the owner of thin hair, you can do a trick where your hair will gain some extra thickness with minimal efforts done, though it would be an optical illusion. All you need is a twist and flip the tips of your hair until they become somewhat wavy. This will add some fake volume and extra stylish image. The wavy strands of imperfection on the bangs will become a means of distraction for a thin hair owner.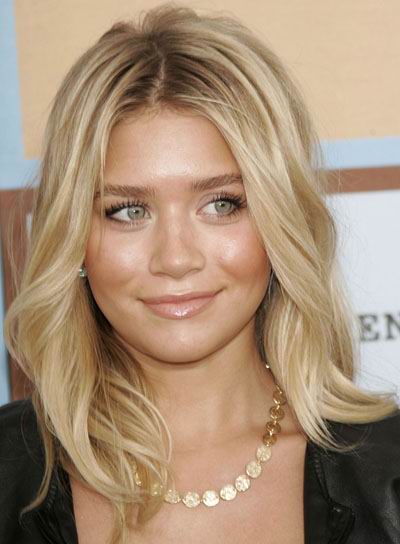 #8 Peekaboo Fringe with Bangs
There is nothing sweeter and cuter than a peekaboo glance through the strands of the fringe. It is mysterious, childish, playful and sexual at the same time. The messy uneven bangs look really attractive and eye catchy as they are really in 2017 fashion trend. This is one of the easiest to maintain casual cuts that will look simple and elegant in any other situation as well.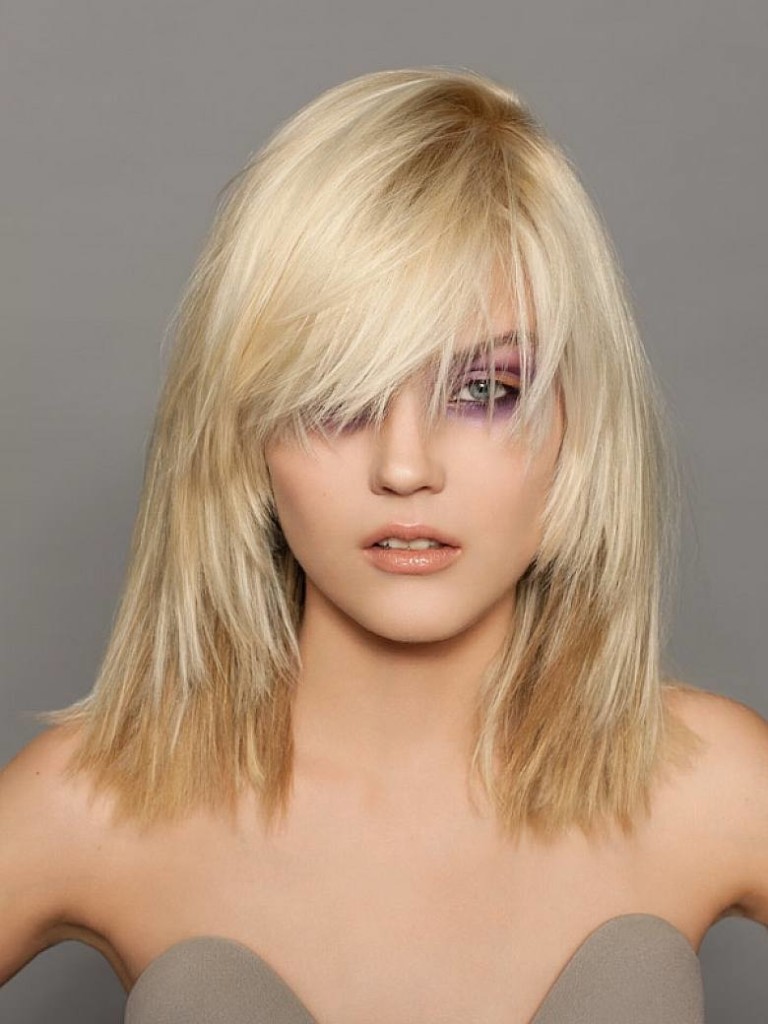 #9 Messy and Modern Look
This option of a mid-length hairdo is just a 100% win choice. Why so? It's because it encompasses two popular tendencies in hairstyle industry – messy and wavy. The waves are considered the most romantic hairstyles among all, while messy is a fine practical solution for a genuine natural image. So if don't desire to appear pretentious to the style, then this option is definitely the one that will match your look in the best manner.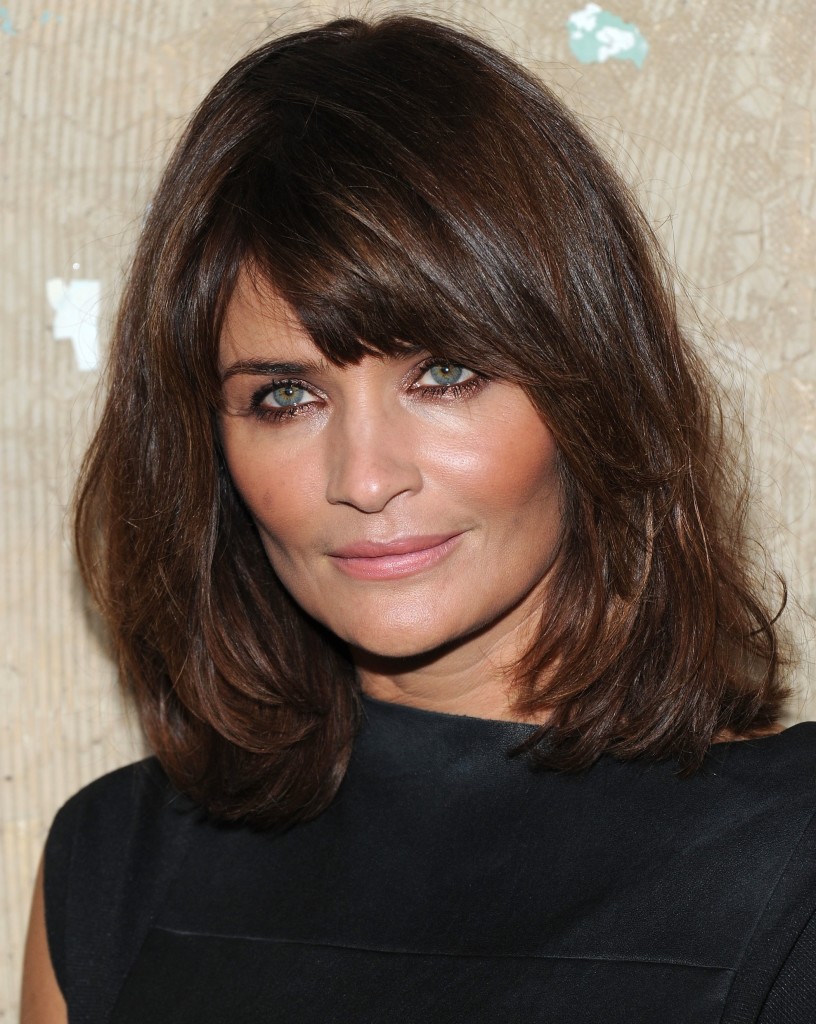 #10 Straight Strict Aniston
The Hollywood star is one of many celebrities who gave their favour for a stylish elegant designer solution of the hair that saves time and preserves a good look of the owner for a long lasting period of time. Ms. Aniston prefers strict straight blond hair while the other colors and hair textures can be also possible with this model. It is advisable to use an ombre on your hair to make the hairdo unforgettable.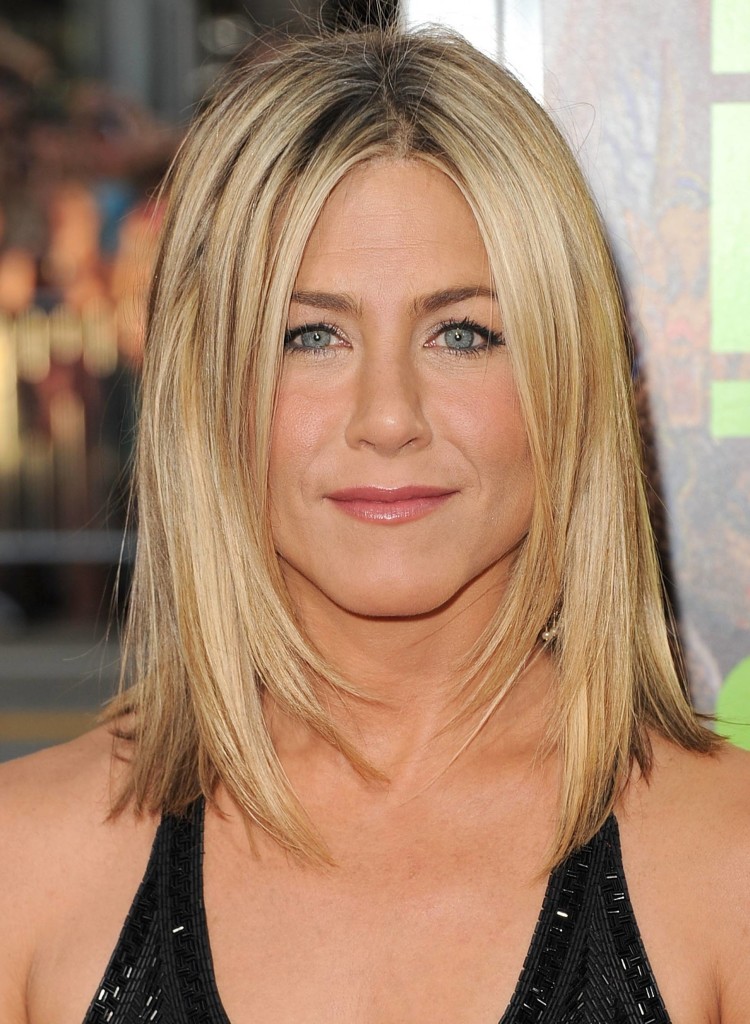 #11 Two Level Bangs
If you are tired of standard hairdos with bangs, you can try out this model with two levels. The outer level is a shoulder length hair that enframes the whole face, while the inner level is composed with shorter chin length bangs to grant an additional accent to the jawline and chin of the wearer. The line between the levels is made distinct so that everybody could notice the unusual style of your hairdo.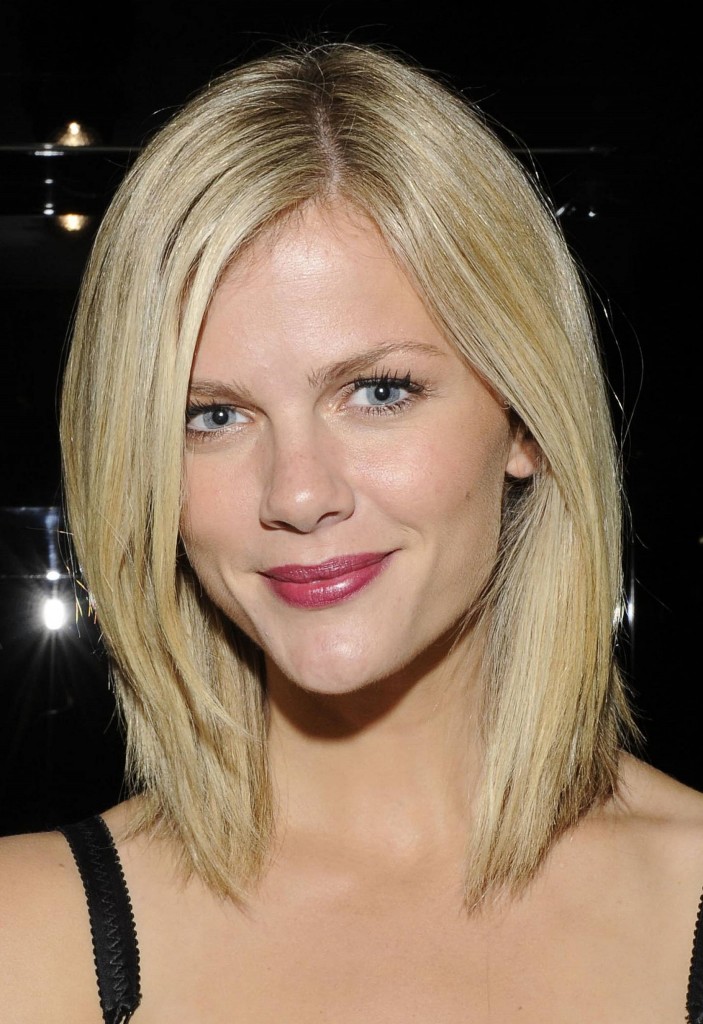 #12 Fine Textured Short Hair
If you are selecting a hair that would equally match a work in the office during the day time and dancing on the dance floor in the evening, then here's a perfect candidate. Wispy bangs of this model are just a universal element for both casual and party styles. Just try on this model and you will see that it is a pure truth. Go for a bang hairdo and start partying!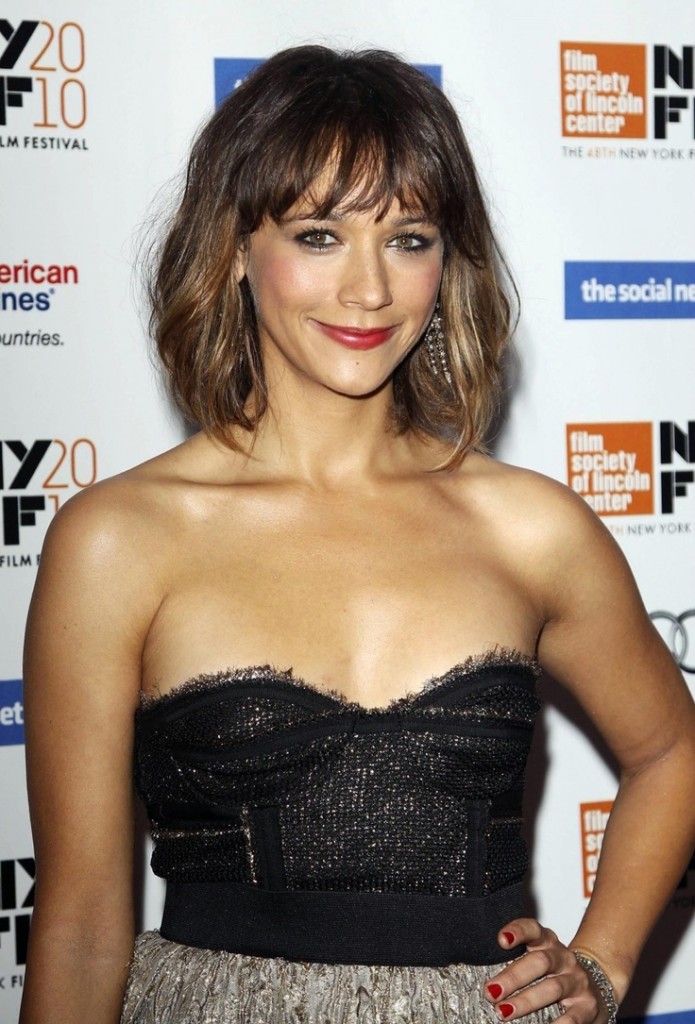 #13 Brown Bob with Bangs
If you are not the fan of bright color hair options, you can turn your sight to the classical colors. In this case dark brown will change your opinion of this haircut. The natural color in combination with straight hair crafts an air of elegance. Moreover, if you like practical hairdos you'll hardly find anything better than this. Just wash your hair, comb it and let it dry on its own.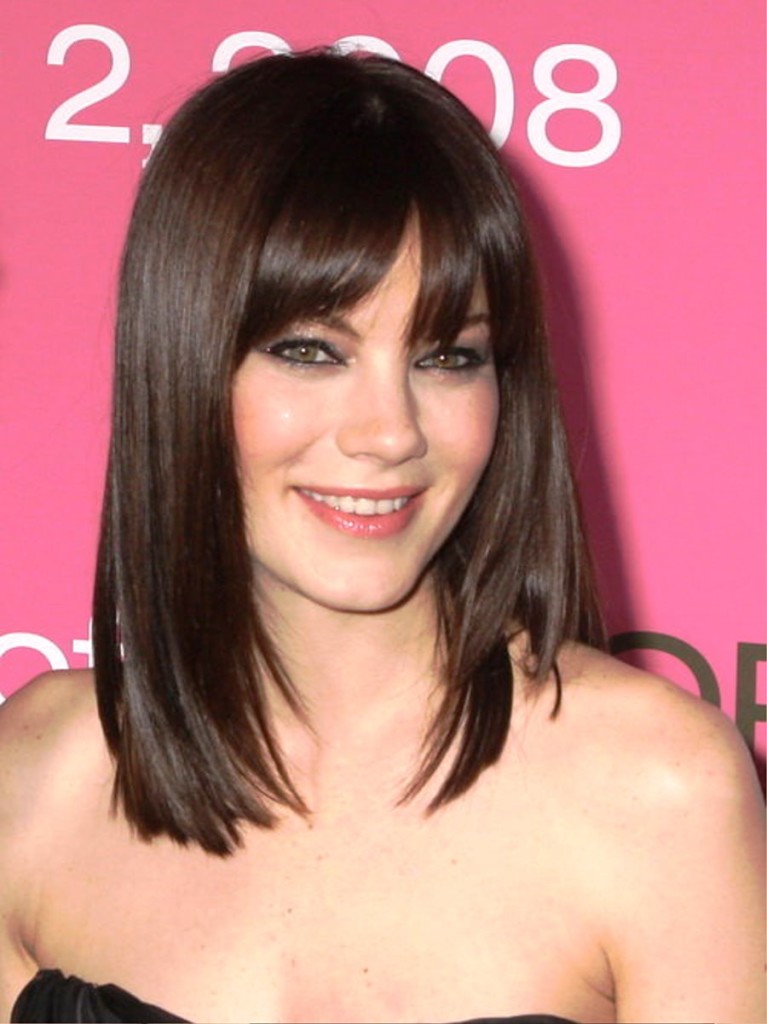 #14 Thick Hair for Thick Volume
If you are searching for some extra volume and you are the owner of thick hair, consider yourself a lucky person as there is one simple effective hairdo that can bring you a desired volume with minimal time wasted. It's a simple layered bob with bangs. That's right, nothing special. Just organize the thick hair in layers and you will acquire a fine textured look that will be loved at first glance.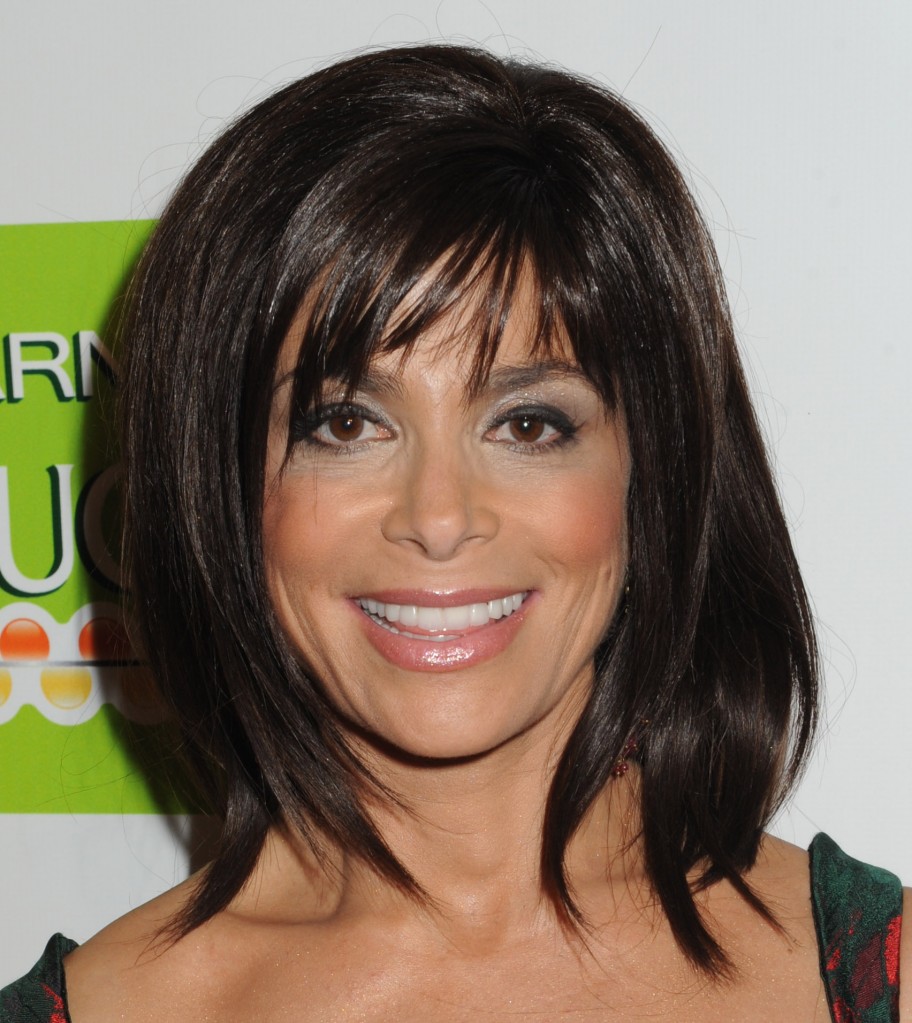 #15 Adorable Shoulder Length Bangs
Obtain a wavy effect of the bangs by just flipping the tips in opposite directions. After organizing your hair in layers, you can acquire a profound volume as well as an attractive seductive look that would be the right thing for a date. Combine this hairdo with a warm make up and you can be sure that in the evening you will become irresistible.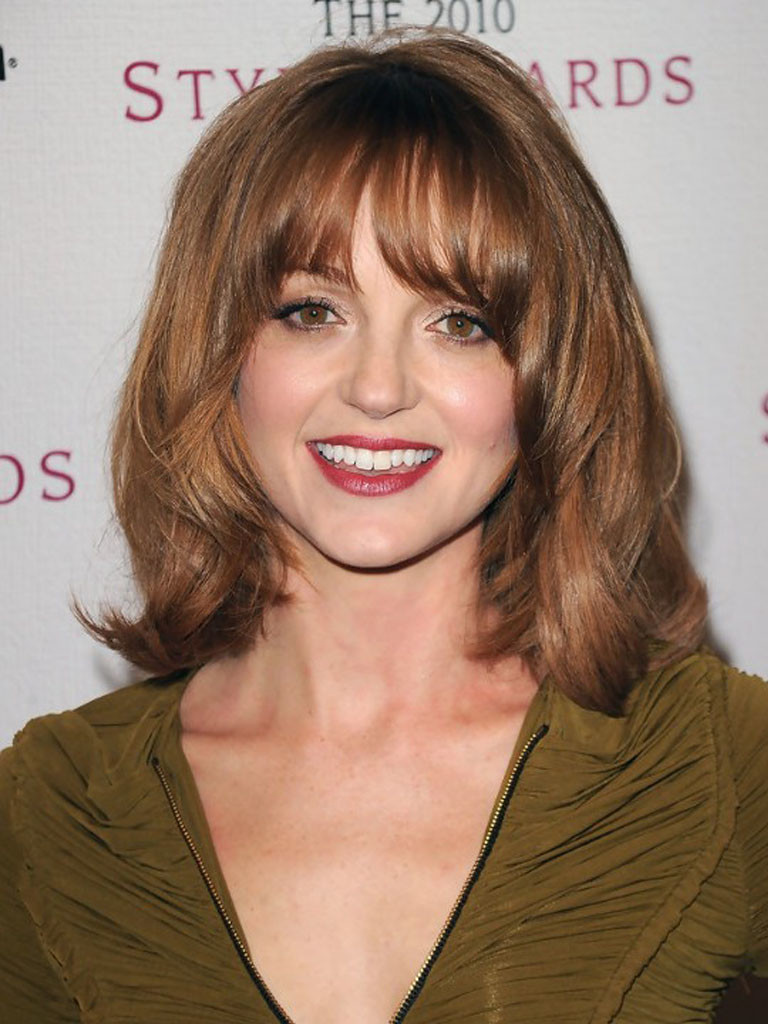 #16 Bubbly Layered Bob
It a known fact that side bangs are perfectly suitable for round faces as they compensate the lack of angles by casting a shadow on the cheek bones. That visually changes the spherical shape of the owner into a perfectly shaped oval. However, women with plump cheeks should avoid this hair model as it can result in the additional volume that will not be the accent that you like.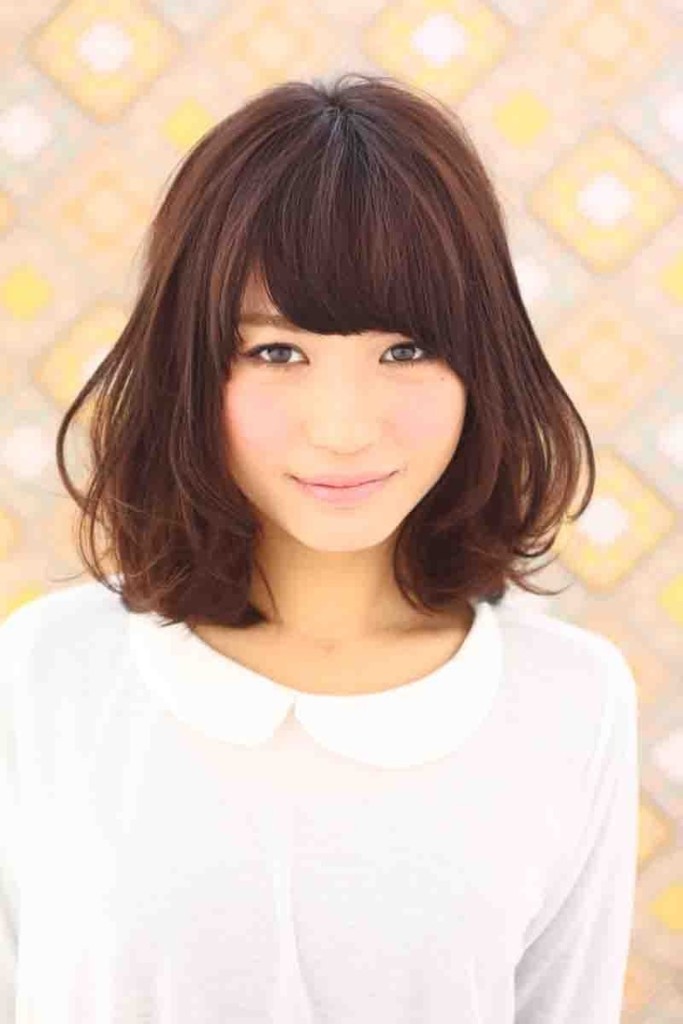 #17 Blond Angled Cascade
The blond color matches virtually any hairdo and mid length bob with bangs is not an exception. Here the bangs have been cut under an angle for an effective and unusual shape that may come to the liking of many women. The simple yet very pretty cascade is something that can be equally worn during the day and when the night will come. It's a good simple idea for a modern lady.