#1 Short Tiny Springs
If you're the owner of natural curly hair, you've got a vast field of opportunities to experiment with your look. This picture might inspire you to radical actions – cut your hair very short. In fact, there is nothing to be afraid of. It will eventually grow up, but you will gain an unforgettable experience with various hair styles.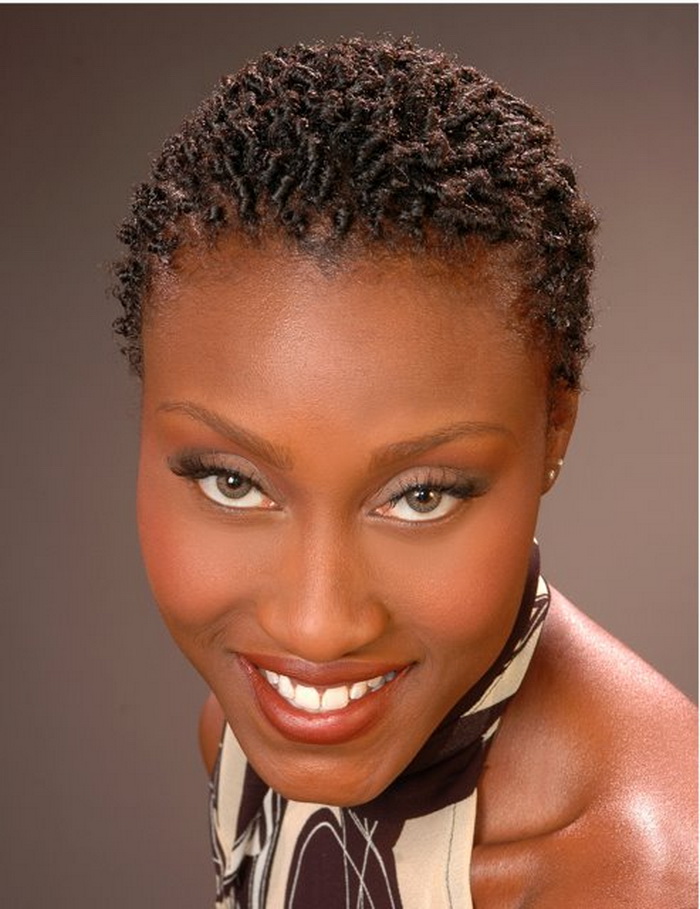 #2 Long Twisted Springs
The springs often add some playful and joyful air to the owner of the hair. It makes the wearer look both childish and elegant. Here we have the option with a long curly hair that was probably twisted by means of spiral curls. It definitely looks gorgeous and attractive in combination with fine make up as the hair color contrasts effectively with the color of lips and eyeshades emphasizing them in the most appropriate way.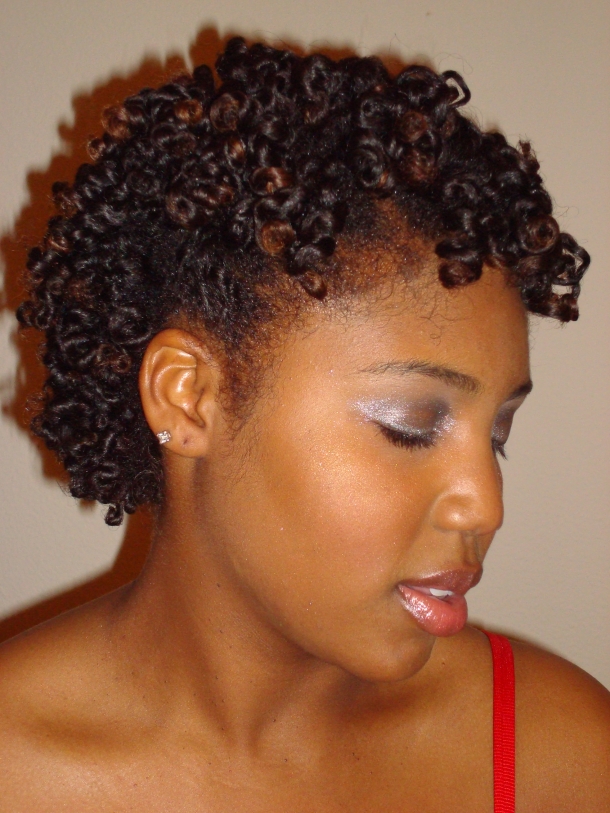 #3 Rope Type Dreadlocks
Even the ladies can wear a Snoop Dog style dreadlocks. Telling the truth, they are certainly tricky to organize the hair in such type ropes, but the time spent on creating them is perfectly compensated with an overall splendid air of the wearer. The hair is hanging wildly on the head crafting an awesome shape that attracts the attention of men and even women show respect to such a style.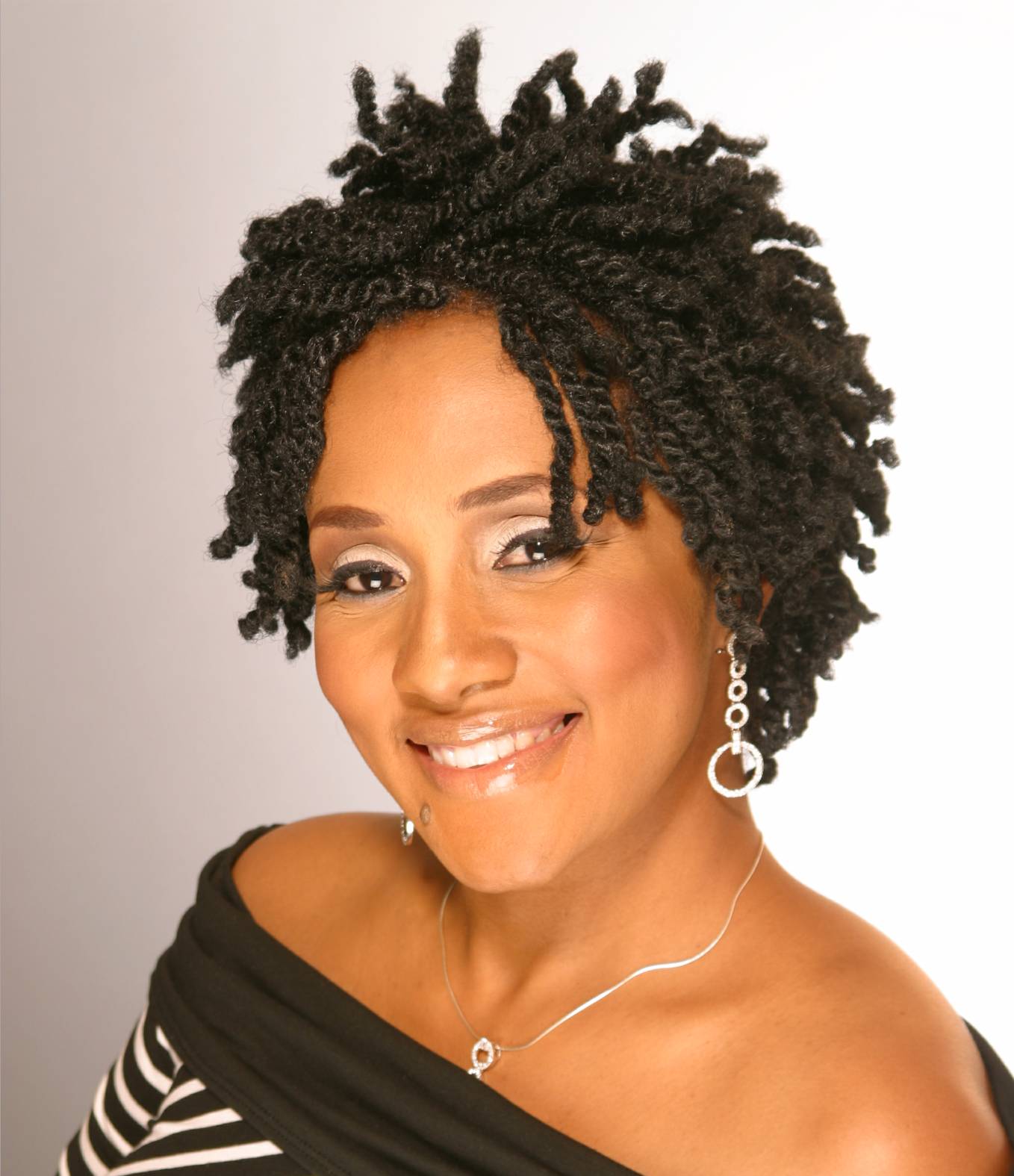 #4 Short White Comb
For the fans of freestyle, we offer this short twisted curl comb. It is performed in the most unusual color – the white one. It is a great idea for women with chocolate color complexion as white color contrasts with the skin serving as a fine focal point of the lady's image. It is a surely brave solution for the owner who wants to prove her bravery and combine it with style.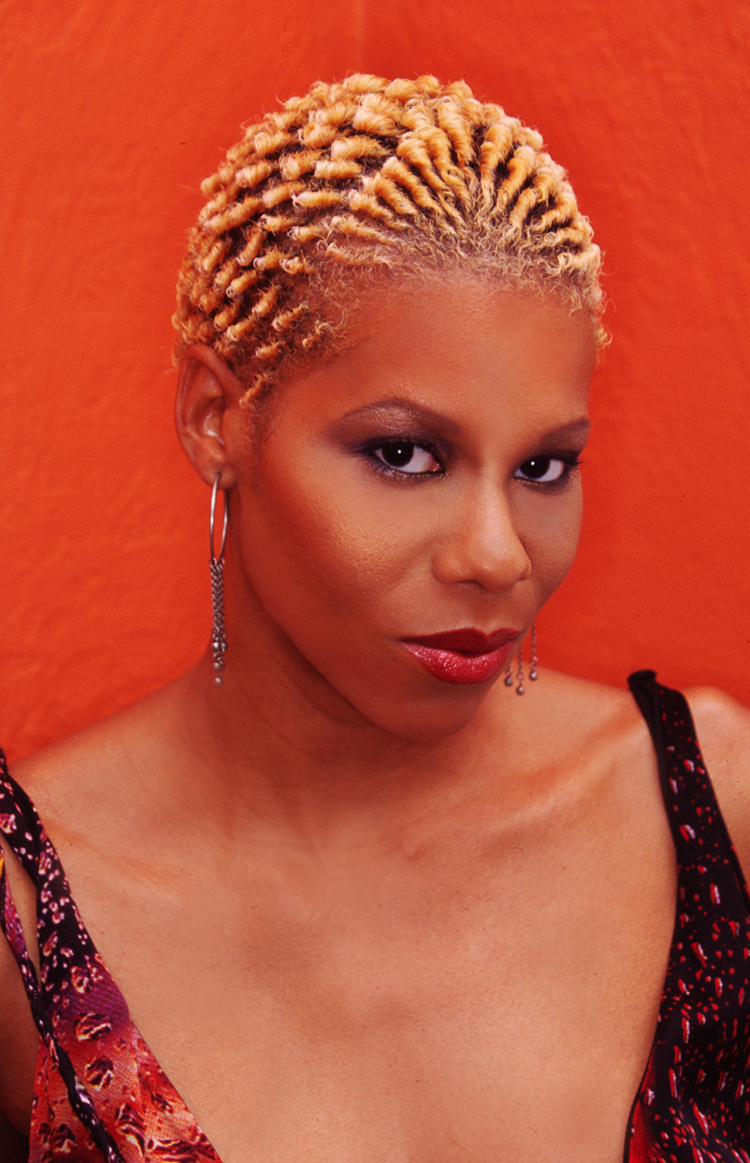 #5 Upward Standing Twisted Locks
Joyful standing up twisted locks are super cool looking with a modern lady. They just simply radiate positive mood of the owner. If you got bored with standard straight hair, that is your way to entirely change your image to something completely unexpected. This hairdo matches perfectly all the events, both official and casual, so it would be a universal style acquisition for a seeker.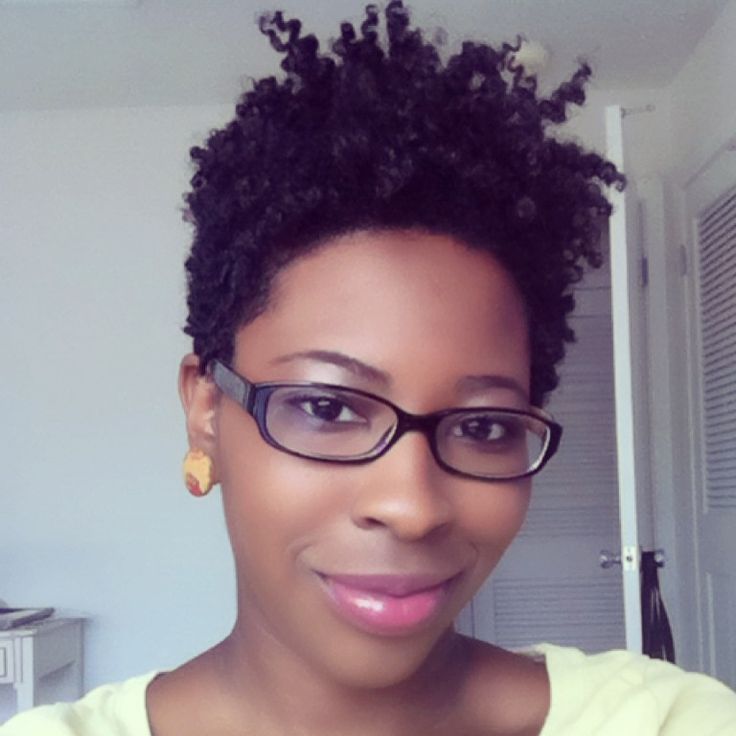 #6 Double Combo Haircut
This hairdo combines with unusual models. The back of the head is introduced with thick plated locks and twisted curly voluminous top. It combines the traits of modern dreadlock style together with retro hair model of the 80s. For those who are dreaming of something unusual, this model will be just a great variant to change the style to unrecognizable heights.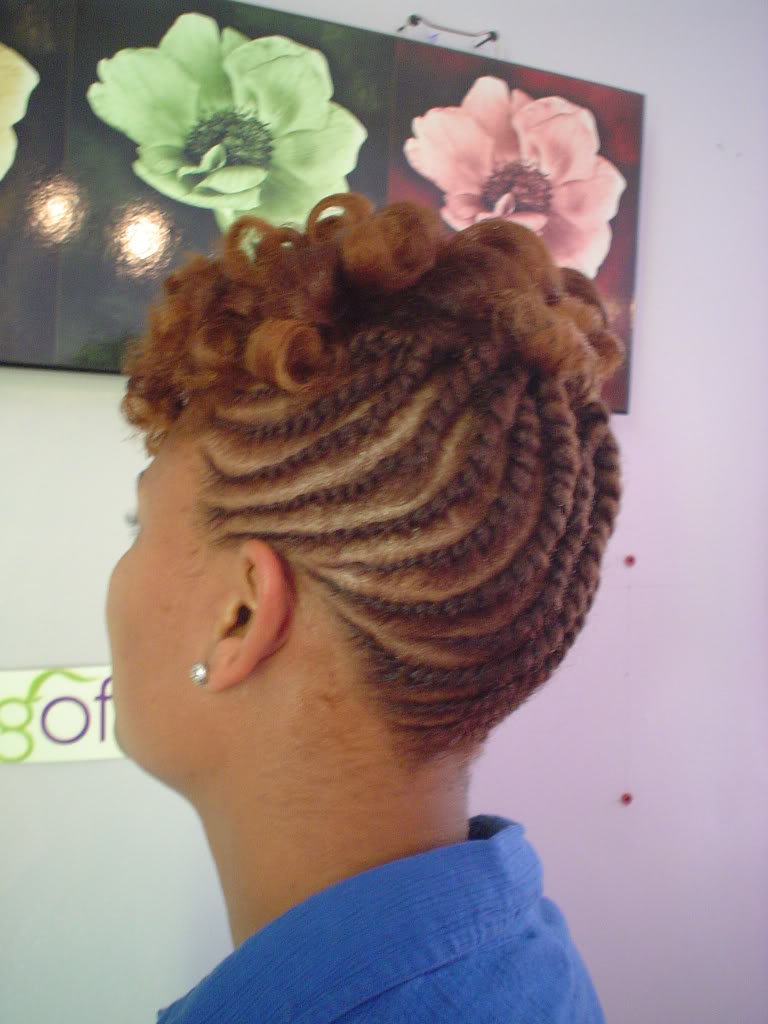 #7 Full Plate Pompadour
Even old fashioned pompadour can be transformed into up-to-date hair design that will surprise all the people around you. Here we've got a set of long hair that was plated into thick braids and pinned together into a fine stylish pompadour of braids on the top of the head. It would be a fashionable addition to your everyday look that will change your understanding of a modern style.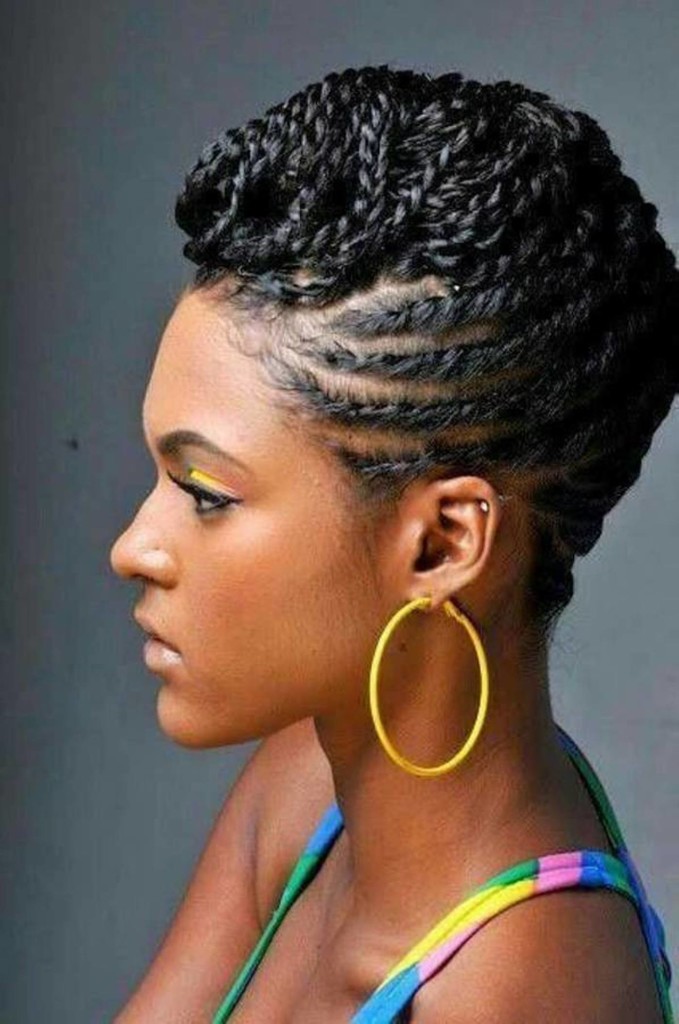 #8 Curly Short Rudy Hair
Simple can be as attractive as any fantastic hairstyle. Here is a beautiful simple twisted red hair that was cut short and slightly resembles an autumn bush with red leaves. It looks very practical and ethnic. The maintenance level of this hairdo will not be too high. It requires regular washing, brushing of the hair and shaving to preserve a perfect dome shape of the hair.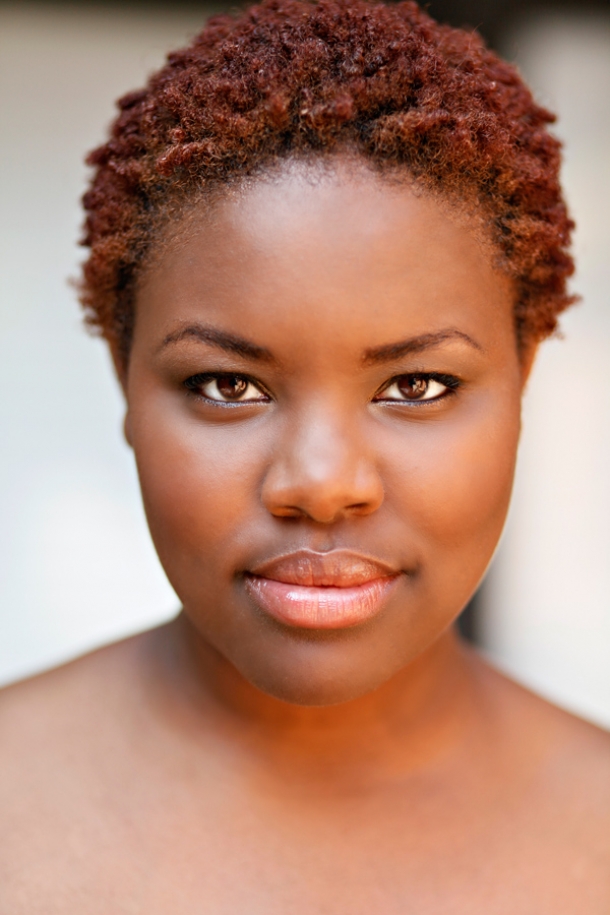 #9 Long Thick Middle Parted Dreadlocks
Here we have an unusual solution that can be made of long hair. The lady has done extremely thick plates and separated them into two sided bangs. It seems to be some totally new operation that can be done with a hair. It proves us the fact that even the most standard casual hairdo can be upgraded and transformed into something supernatural with the help of twisted hair!