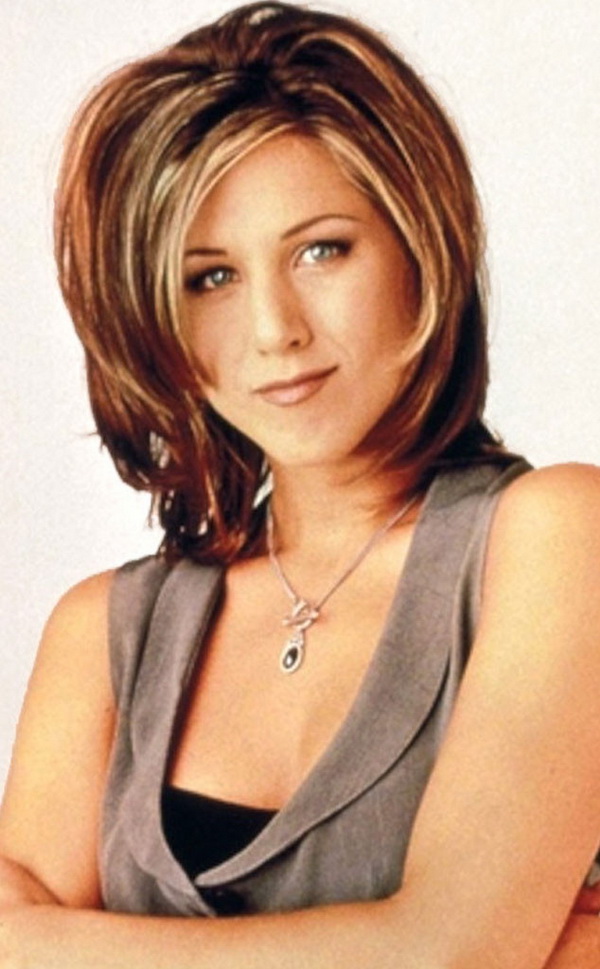 15 Evolutions of Jennifer Aniston Hairstyles
Jennifer Aniston has surely evolved over the years, the sizzling hot actress who is turning forty five this year and reportedly had a hush..hush ..wedding with her fiancee Justin Theroux in their Bel air mansion has more to offer than just her list of lifestyle.
Today, we focus on Jennifer aniston hairstyle evolution the good, the bad and the ugly over the twenty years or so that she has been on the limelight and she has proven to be a trend setter in matters hair.
Wether she is rocking a short bob, long traces, wavy layers, and sexy ponytails she has come a long way from the infamous The Rachel' hairstyle back in her early years which she has since admitted is the ugliest hairstyle.
Back when she was not yet discovered she wore dark shoulder length hair. ln 1995 she wore a shag cut, in 2001 she progressed into a chin length bob and the following year she was spotted with beachy tousled wavy hair. Later in 2003 she was spotted rocking a pony tail on the Golden Globe awards.
In recent years though, she has been seen with a pony tail with an elaborate bang at the Call me crazy premier 2013, the same year she had on a medium height, side part layered traces.
On the Wonder lust premiere she donned a center part and relaxed traces and on the Tonight show with Jay Leno she had shoulder length straight hair. This year Jennifer has riveted back to a simple short bob cut which she looks absolutely incredible in.