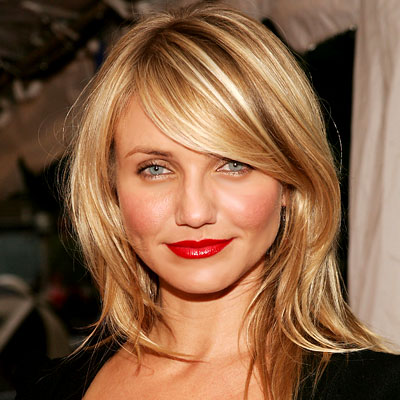 11 Least Known Amazing Long Hairstyles with Bangs for Women with Oval Faces
The hairstyles that a woman pull off is considered by most to define their personality and reflex their sophistication and luxury. Women have a plethora of face shapes and sizes depending on their bone structure. The face shape determines the best hairstyle that a woman pull off. The oval shape is considered versatile of all the face shapes. The face shape allows you to fit in a variety of hairstyles. Below are some of the best long hairstyles with bangs for oval faces you can try out.
Long Hairstyle With Blunt, Heavy Bangs
Heavy, blunt bangs long hairstyle adds vigor, youth and freshness to a woman's personality. It gives a more modern look to a woman. Hair stylist alters the depth and width of this hairstyle to fit your hair type and bone structure. You can ask your stylist for wide, blunt bangs that will fall on your brow line when it is dry.
Long Hairstyle With Wispy bangs
This hairstyle best fits oval face shape women with a fine hair type. It reshapes your face and give you an elegant look by softening your features and emphasizes your eyes. You can ask your stylist for soft layered, eye skimming bangs for a great result.
Long Hairstyle With Side Sweeping Bangs
This is a great long hairstyle that will transform your visual appearance. Pull the bangs forward when blow drying your hair then spray your hair with a strong-hold, hair spray. After blow drying, pull back your hair from the face and leave the bangs down to have a more casual look that brings out the vigor and freshness in you.