Shaved hairstyles are a good way of turning heads and making others pay attention to your exotic appearance. Razor ornaments used to be related to punks, but now any black beauty can wear such an edgy hairdo without worrying about any criticism.
Would you like to look funky, extravagent and unlike ordinary girls? You are at the right website – 8 super appealing badass shaved solutions are waiting for you.
Shaved bottom + long top + bangs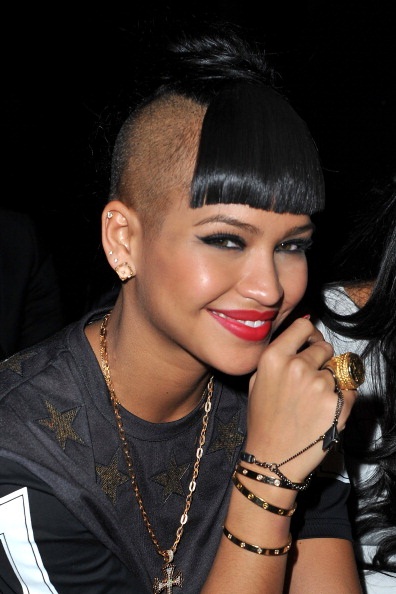 Look above – this is a killing combination for sassy black girls who have a cheek to wear seemingly incompetible styles at the same time and on one head. What you do is shave almost all head, except the upper side and bangs. Your top is a bun of long hair loosely fitting on your crown. The bangs cover the forehead. It's probably worth mentioning that the makeup should be striking as well. In this case, a cool girl image will be harmonious.