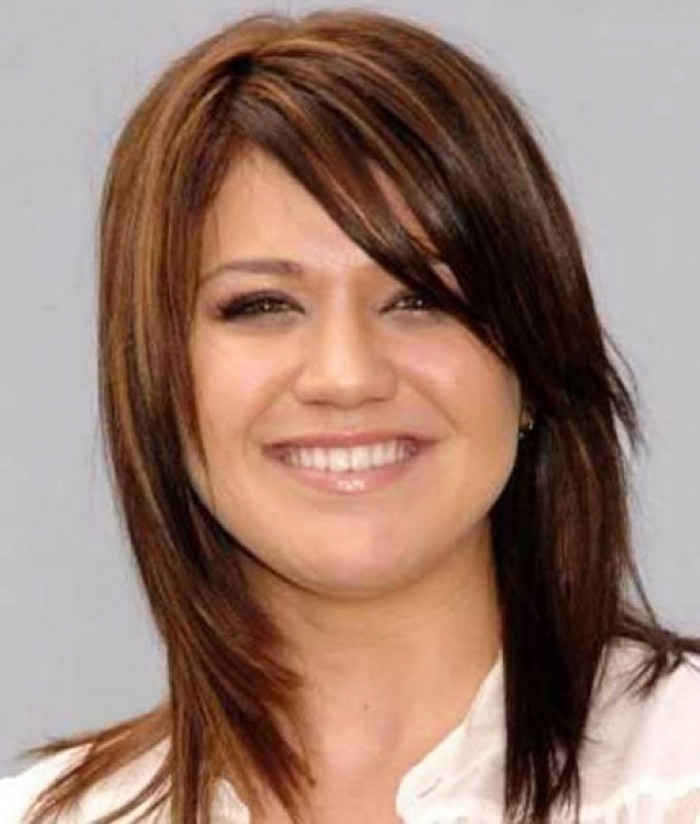 11 Picture-Perfect Hairstyles for Round Faces and Most Suitable Short Hairstyles for Round Faces
Round face is characterized by a wide and short forehead and chin. And unfortunately, we have some bad news for all the women with round faces who love short hairstyles – probably the worst hairstyle to choose for a round face is a short hairstyle, because it makes you look visually thicker than you really are.
The most suitable hairstyles for such face shape, are hairstyles that emphasize the volume on the top of the head and it's good to know that the middle part will also flatter your face shape. Asymmetrical cuts suit well to round shaped faces as well as soft curls that will give you a gentle and seductive look. The most appropriate lenght is shoulder and longer hair. Try not to tie your hair in a ponytail. As for the hair color, we recommend one shade for the entire hair length. Avoid highlights and multilayer colouring.
A few tips for round face hairstyles:
Ideal hairstyles for round faces should be layered because that will make your face look thinner. Curly hair suits well to ladies with round faces because it adds volume to all parts of the hair and draws attention from the face shape. Also you will look great with asymmetrical diagonal bangs. Avoid wearing straight, thick bangs that will cut your face even more. Avoid long, straight trimmed hair and instead opt for layered hairstyles.