Top 23 Hairstyles for Women with Long Colored Curly Hair Plus Bangs
We cannot deny the fact that teen girls of today are following the trends of most celebrities by having colored hair. They are indulged in improving their appearance as well as adding some twist.
But as one of those girls having healthy colored long hair doesn't end there, you need to make it look attractive by adding a bangs and using curl iron to make some twirls. Below are some great ideas on how to manage your long curly colored hair:
Heavy Bangs – red colored long hair with light color and volume at the ends. Fine heavy straight bangs incorporate the curls perfectly.
How to do it?
After drying the hair, use curl iron for a minute. Once the curls are cooled you can separate them. Just blow dry the bands from root to end. Put spray to hold the bangs and curly hair.
Tucked Bangs – curly hair with great volume with the bangs tucked on the right side of the forehead. Use shampoo and conditioner to give hair enough volume. After drying the hair using towel add the styling cream and blow dry the rest of the hair. Use hairspray to hold the curls and rollers to add extra bounce on the hair.
Twisted Bangs – Make your bangs one sided and make your twisted long hair more beautiful by putting highlights of different tone. Blow dry the hair after applying hair protection product.
Run the flat iron through the strands of your hair in low heat setting. Use brush to make the bangs smooth and secure the half of the topmost section of the hair using pins. Divide the hair into 2 parts; one falls down and the other is secured with clips. Use spray to hold the hairstyle for a long hours.
There are many more curly hairstyles with bangs, long curly hairstyles with bangs to go! Just discover your own way or preference and make your look stands out.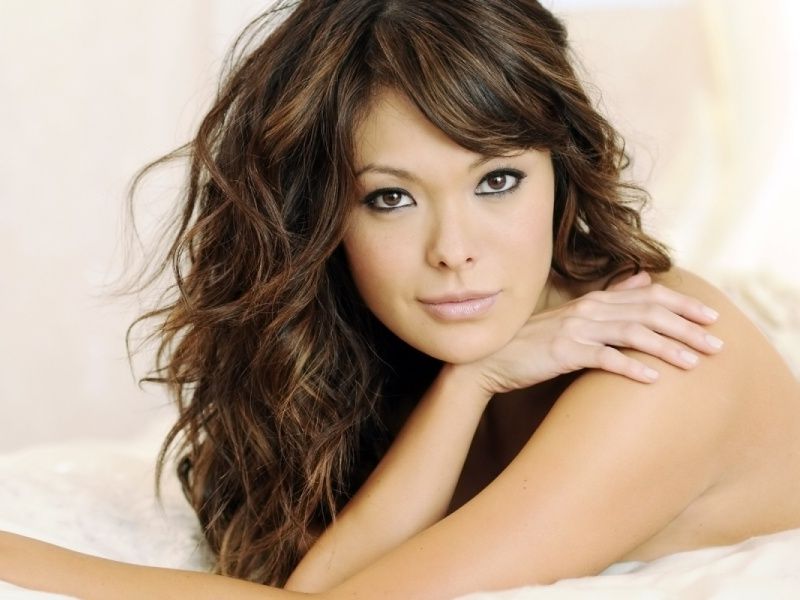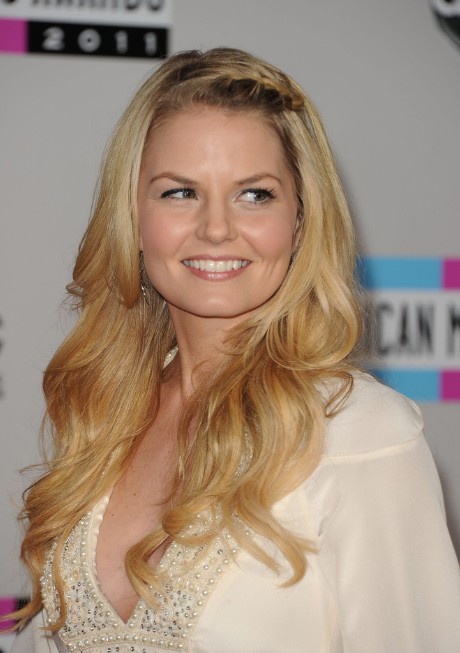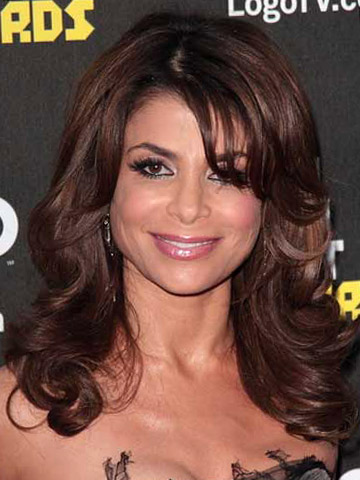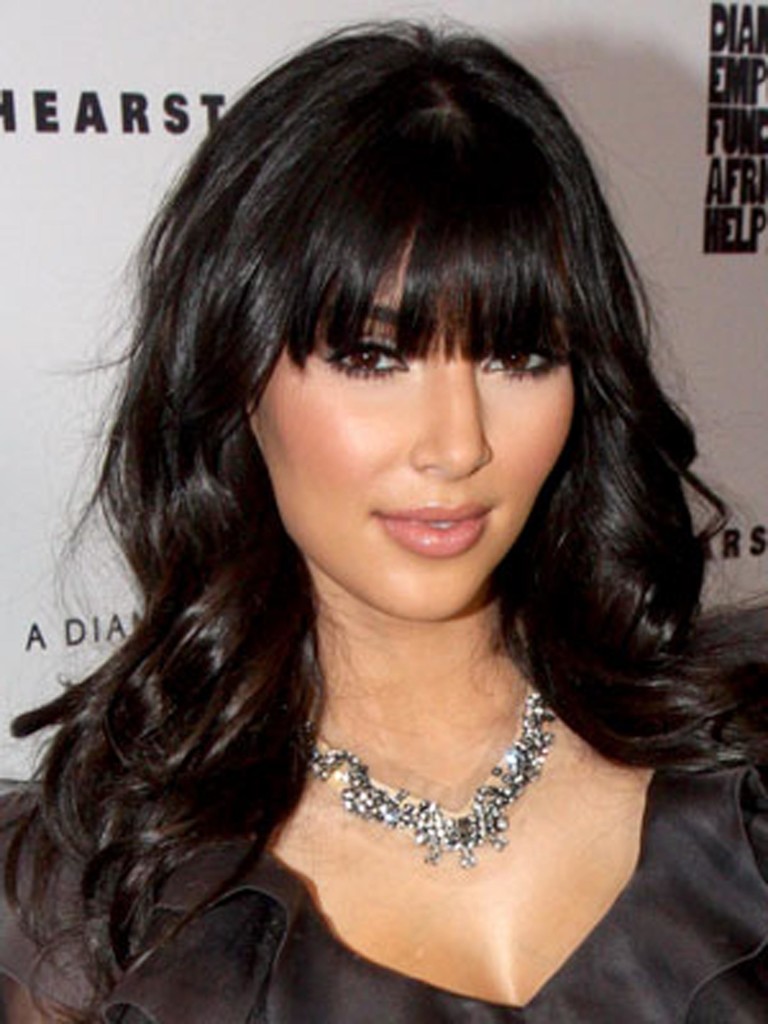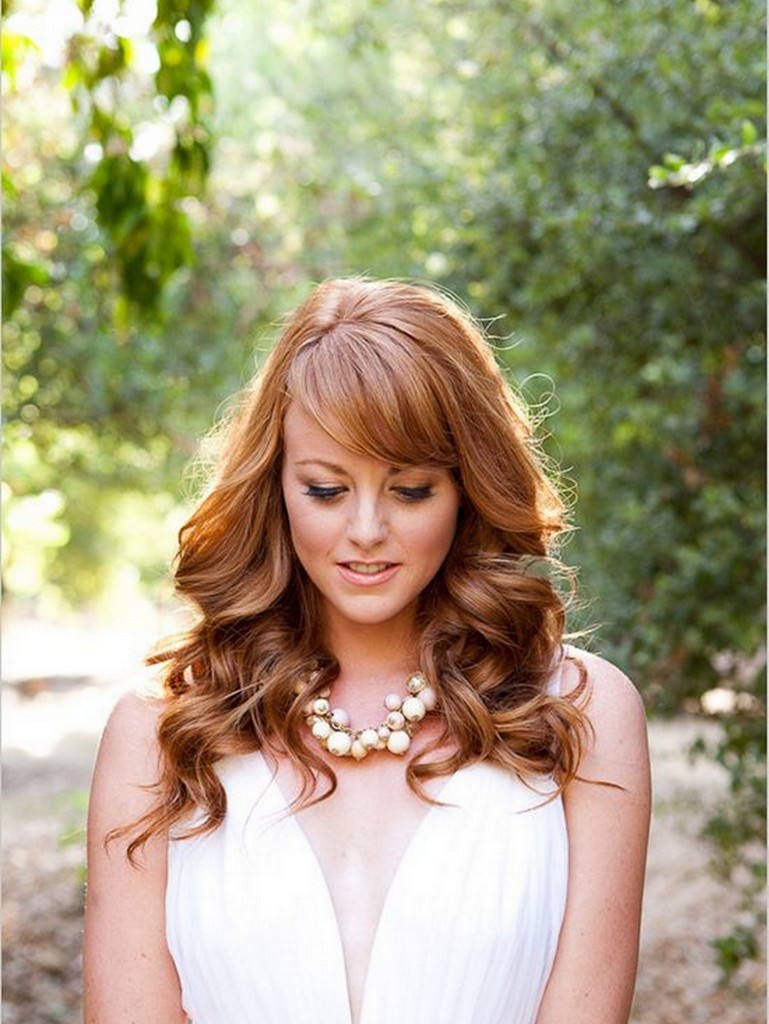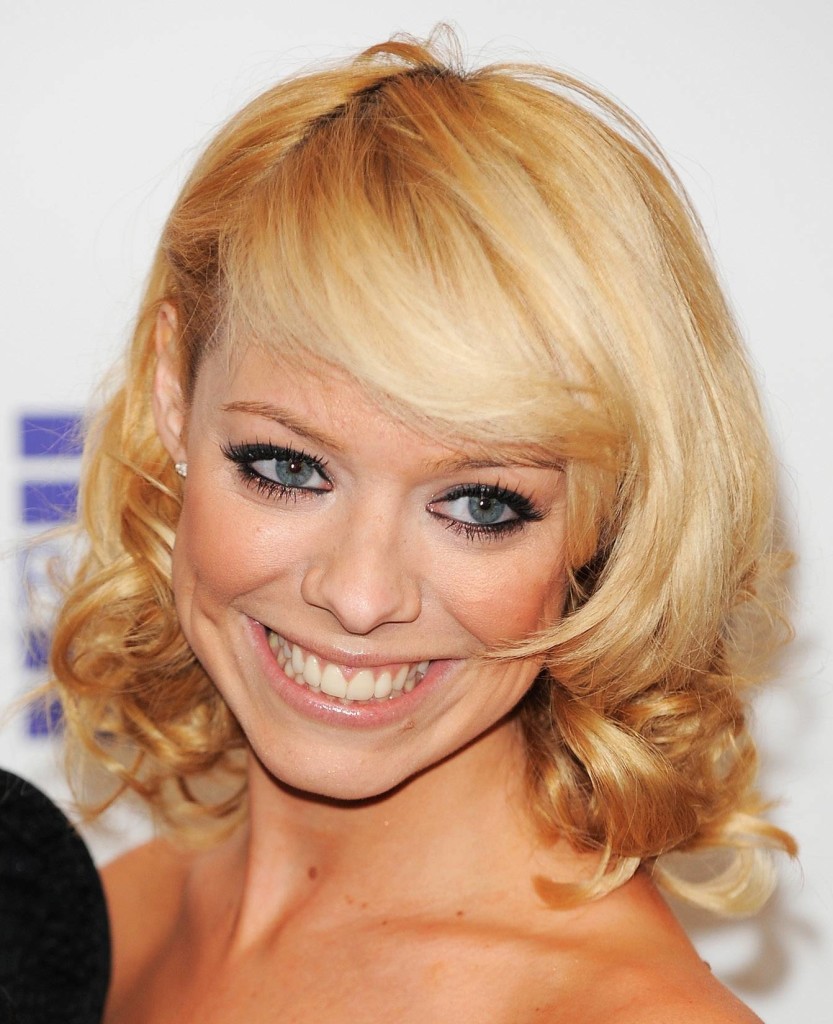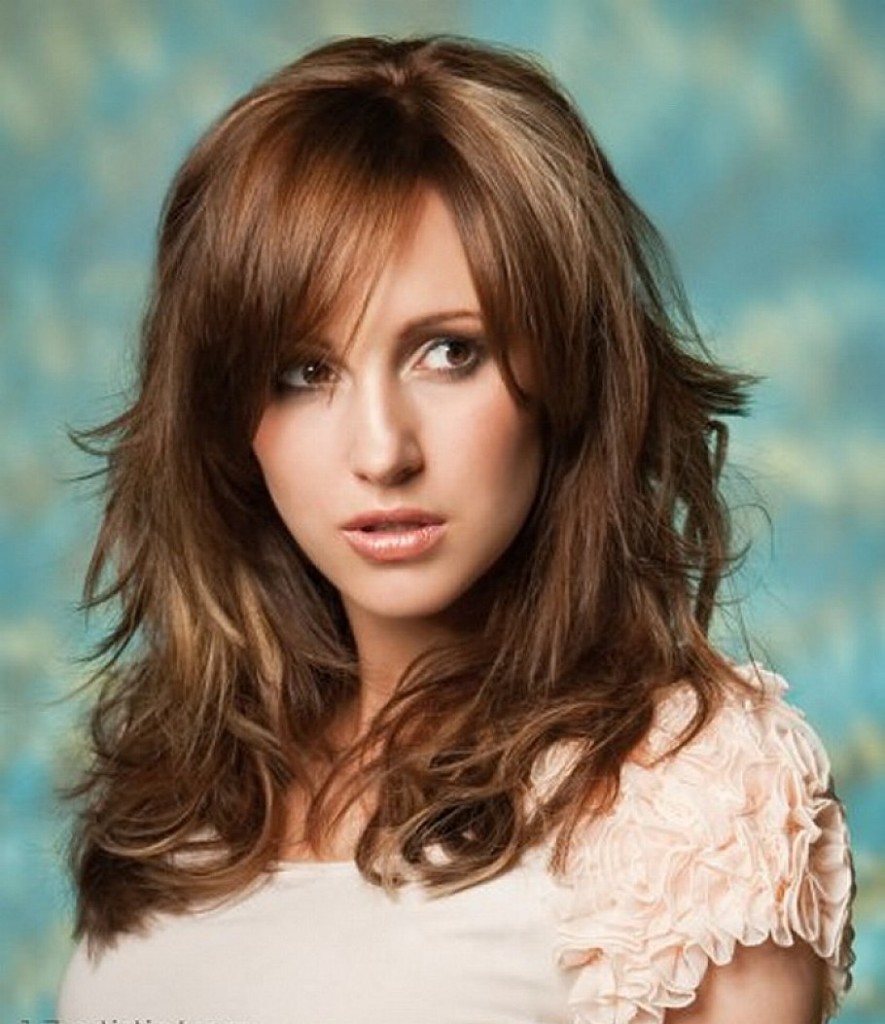 >